MDOT MVA will move toward a "phased reopening" Monday, June 8
June 5, 2020 | The Maryland Dept. of Transportation Motor Vehicle Administration (MDOT MVA) will reopen select branch offices to customers on a limited basis beginning Monday, June 8. Click here for a list of the branches that will reopen. Customer service will be conducted by appointment only in order to reduce foot traffic and limit the number of customers in branch offices at any one time. Recent system upgrades allow CDL holders with a valid medical certificate and REAL ID documents on file to order a renewal license online here. Additional information about CDL forms here.
Teamsters launch resources website for essential workers
June 10, 2020 | During this public health crisis, bosses aren't keeping workers safe, the federal government isn't keeping workers safe, workers are keeping each other safe. We see workers across the country coming together to make their workplace safer and improve work standards and we want all workers to know we've got your back… Visit us at solidarityisessential.org
More restrictions are being eased Friday. Here's what you need to know.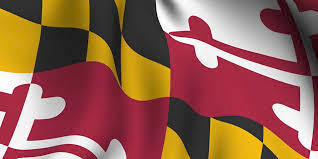 June 11, 2020 | Maryland Gov. Larry Hogan announced Wednesday that he's going to ease more restrictions from coronavirus-related shutdowns with indoor dining and outdoor amusements opening Friday and indoor gyms, casinos and malls resuming limited operations next week. Day cares and summer school will also be able to start back up in some capacity. Hogan said the looser restrictions will be safe only if people continue to wear masks and practice social distancing. "The fight against this virus is far from over." … Get the details at The Baltimore Sun
Trucker safety and health concerns raised at House committee hearing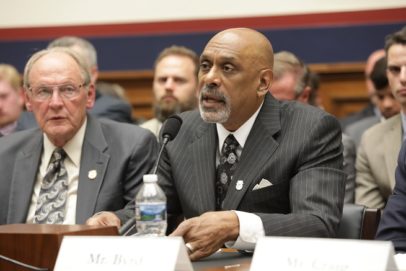 June 15, 2020 | More must be done to protect the lives of truck drivers who have placed themselves and their families at risk during the coronavirus pandemic to deliver groceries and other necessities to the public. Testifying in front of the House Transportation & Infrastructure Committee last week, Lamont Byrd, the Teamsters' top safety and health official, said the union's 600,000 members who transport goods have played an important role in keeping other essential workers safe. He noted, for example, that YRC drivers transported plexiglass safety shields to 1,500 locations nationally so workers and customers could be protected… Click here to read more.
COVID-19 and the food supply chain
June 17, 2020 | In the latest edition of the Teamsters Podcast you'll hear how union members took action all around the country last week to demand increase safety precautions for food supply chain workers. Plus, Teamsters Safety and Health Department Director Lamont Byrd tells lawmakers more must be done to protect truckers. Listen here.
COVID-19 update: Openings & restrictions in our area
June 19, 2020 | We've updated our COVID-19 Outbreak Resources for Members. While restrictions on businesses and social activity are gradually lifting in states where our members live and work, their governors and public-health experts warn that lifting restrictions to allow openings have the potential to cause a second wave of coronavirus infections. You can do what you need to do to stop coronavirus so you and others stay safe and well: Wash your hands often. Wear a mask. Keep a safe distance. And read the update here.
Teamsters join other unions in demand for racial, economic justice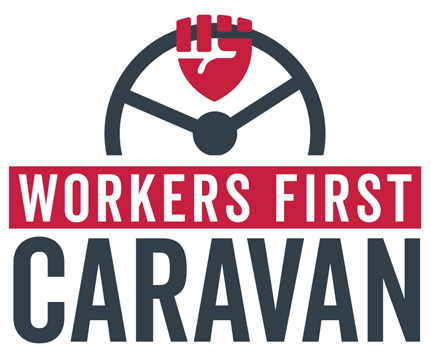 June 22, 2020 | Teamsters joined with fellow union members in the nation's capital and across the country last week to participate in the Workers First Caravan for Racial and Economic Justice, a massive mobilization calling for bold policies to confront the coronavirus pandemic, an economic free fall and long-standing structural racism. Some 1,000 cars met up at locations in Silver Spring, Md. and Arlington, Va. before heading to Capitol Hill, where they drove around the U.S. Capitol demanding passage of the HEROES Act, which would boost worker safety rules, secure pensions and make necessary funds available to state and local governments to keep them up and running and their workers employed… Read more here
Hoffa: Changes to guest worker programs will help protect U.S. livelihoods
June 30, 2020 | In a statement released yesterday about a White House effort to temporarily curtail guest worker programs during the current economic downturn, General President Hoffa said, "U.S. workers are facing a nearly unprecedented loss of jobs due to the coronavirus pandemic. Given the current conditions, it only makes sense to prioritize the lives and the livelihoods of hardworking Americans and protect their wages…" Continue reading Hoffa's statement here.