Water. Rest. Shade.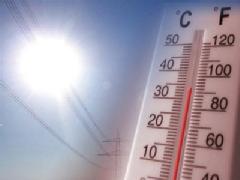 July 2, 2018 | The National Weather Service has issued an excessive heat warning for our area today, and a heat advisory through July 3 at 8 pm. Heat illness can be deadly. If you work outside you need to protect yourself: Drink water often. Rest in the shade. Report heat symptoms: Dizziness, headache, sweaty skin, fast heart beat, nausea, vomiting, weakness and cramping are symptoms of heat exhaustion. Symptoms of heat stroke are red, hot and dry skin, high body temperature, confusion, fainting, convulsions. Both types of heat illness require emergency care. Check out OSHA's website for additional information and advice about the hazards of working in hot weather.
Proposed contract released; supplemental agreements being finalized *
July 11, 2018 | The Teamsters National UPS Negotiating Committee has released the National Agreement in Principal and highlights of the agreement. The highlights are available here and the agreement is available here. Union negotiators are meeting to finalize the supplemental agreements. The Union has agreed to a contract extension that allows the leaders of local unions that represent UPS members to review the proposed national contract and supplements. Upon the leaders' approval, members will then have the opportunity to vote electronically to ratify the National Agreement and their supplements. * Listen here to the UPS Teleconference Call from July 10th.
Tentative agreement reached with UPS Freight
July 13, 2018 | "The Teamsters National UPS Freight Negotiating Committee (TNUPSFNC) and UPS Freight reached a tentative agreement on a new collective bargaining agreement," Kris Taylor, IBT/UPS Freight Coordinator, announced today. No further details will be released until leaders from Teamster local unions that represent UPS Freight members meet in the next few weeks at the Two-Person meeting to review the tentative agreement and approve sending it out for a membership ratification vote. The parties agreed to an extension of the current agreement to allow for the ratification process to take place. Once the upcoming meeting takes place, the union will release more information.
Local Union leaders to meet to review tentative agreements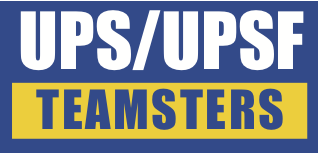 July 20, 2018 | The meeting, known as a "Two-Person" meeting because two leaders from each local union representing UPS and UPS Freight workers are invited to review the tentative agreements, will be held August 9, 2018. Meanwhile, after another round of negotiating sessions, the Teamsters UPS Supplemental Negotiating Committees have reached tentative agreements on many supplements to the National Master UPS agreement. However, there are some supplemental agreements which have not been finalized. The outstanding supplements are: Local 804, and Southwest Package and Sort Rider. After the Two-Person meetings, upon approval of the tentative agreements by the local union leaders, the tentative agreements will be sent to the membership for a ratification vote. A pdf of this update is available for download here.
National master contract extended
July 23, 2018 | Local Unions representing ABF employees received notice from the National Freight Division last Friday that the current ABF National Master Freight Agreement has been extended through July 31, 2018 to allow the parties to address those supplements that have not been ratified.
FAQs about the National Master UPS Tentative Agreement
July 25, 2018 | Q: What does it mean that part timers will not be in the progression and how much will a part timer make after three years? You will find answers to this and other frequently asked questions (FAQs) from UPS members here. (Also available: More information about the new 22.4 combination driver classification.) Look for more Q&As in the near future.