It's possible some retro check contain errors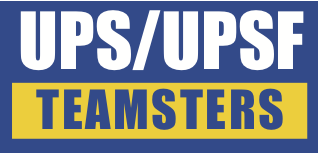 June 2, 2014 | The International reports it was notified by UPS that some employees in progression or had a job change during the retroactive pay period may have received incorrect retroactive pay. The error has resulted in some employees being underpaid and some overpaid. UPS has committed to informing affected members and will have underpayments corrected this week. They will work with those who may have been overpaid. Stay tuned here as more information becomes available.
Webinar June 17: How to make college more affordable
June 3, 2014 | Union Plus invites union members and union leaders to resister for a free, upcoming webinar June 17 at 1pm EDT where you'll learn tips and strategies for making college more affordable, college counseling discounts, college test prep discounts, free student loan counseling and more. Sign up here for "Learn Your Way to Earning Your Way. It's free! Check out Union Plus on Facebook too.
Enter essay contest and win cash for class!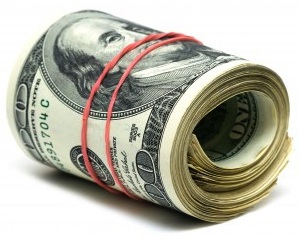 June 6, 2014 | The Teamsters annual Essay Contest has been announced for students attending college – community, 4-year institution, or technical/vocational program – who are age 23 and younger and are the children or financial dependents of eligible Teamster members. Sponsored by the James R. Hoffa Memorial Scholarship Fund, this year's Easy Contest topic is: "The vast majority of union members make more than the minimum wage. Why should Teamsters care what the minimum wage is?" The deadline for essay submission is September 30, 2014. Download the application and instructions here.
Teamsters call on House of Representatives to protect highway safety
June 10, 2014 | In a letter to U.S. House of Representatives members sent yesterday, Teamsters General President Hoffa urged them to oppose potential floor amendments that would force drivers behind the wheel longer, and allow bigger trucks on the nation's highways. "The tragic accident that claimed the life of comedian Jack McNair and injured many others including actor Tracy Morgan, could have been prevented had Walmart's driver been properly rested rather than reportedly going 24 hours without a break," Hoffa said. Read more here.
NLRB accuses port trucking firm of 50+ labor violations
June 20, 2014 | The federal government has accused a trucking company in Carson, Calif., of more than 50 unfair law violations, including firing drivers for union activity, relating against pro-labor employees and planting an anti-union operative amid its workforce. The company denied all the Board's allegations, stating that it has complied with federal labor laws and that the majority of the firm's drivers do not support the "heavy-handed" organizing efforts of the Teamsters Union. Full story here.
Safety report on Tracy Morgan crash raises new questions
June 23, 2014 | "The NTSB's preliminary findings in this case clearly show that truck drivers are pushing beyond the limits of the current hours of service rules," Teamsters General President James P. Hoffa said. The safety board report said investigators were still probing into Roper's activities in the days leading up to the crash to determine the amount of rest he received… Full story here.
Good news for highway safety: Spending bill stalled in the Senate
June 25, 2014 | Good news for tired truckers: a spending bill in Congress has stalled and may not be put to a vote. The bill includes an amendment by Sen. Susan Collins of Maine that would allow truckers to drive 82 hours a week. The Teamsters fought hard against the Collins amendment. Learn more here.
Union dues deduction advances in Pennsylvania
June 25, 2014 | Business-backed legislation that would restrict labor union deductions from the paychecks of unionized public employees is advancing in the Pennsylvania state Legislature…The bill passed the House State Government Committee along partisan lines. Unions have labeled it an "attack on workers' rights." Full story here.
Members, Stewards: Helpful information posted every Monday
June 30, 2014 | Educational information that can help you better understand your union, your role in it and your responsibility to it is available in the Members Resources section under Member Info and Shop Steward Info. Short helpful tips that define a contract campaign, how the bargaining process works, why – and how – a grievance is filed and presented, the importance of confidentiality issues, when a case goes to arbitration, your role in an arbitration, some cautionary notes about insubordination, are among the useful information we've made available to help you be a more informed union member. Don't forget to check in every Monday for something new you can use.