UPS workers protest against supervisor
Mar. 3, 2016 | UPS employees claim that they have been victims of racial slurs and discrimination at the company's warehouse in Riviera Beach, Fla. Warehouse workers and Teamsters protested Tuesday morning outside the facility. Employees said they've filed several grievances against their supervisor, but he was only moved to a different position. wpbf.com
The fight against the corporate agenda begins now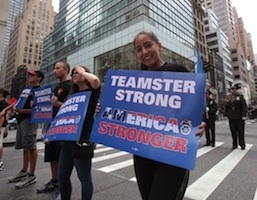 Mar. 7, 2016 | Corporate cronies for years have sought to do everything they can to push their platform to the public in hopes of getting more anti-worker policies passed at all levels of government. But a new report shows that effort might be succeeding… The agenda of the right wing includes takeovers of federal, state and local governments through extensive and permanent political organization down to the local precinct level and destruction of foes – notably unions – who oppose the corporate program. Its agenda includes everything from enacting so-called "right to work" laws to fighting school district taxes. It's encase of such efforts that the Teamsters are debuting a new program for activists… teamster.org
Local news update
Mar. 10, 2016 | The contract with U.S. Silica in Berkley Springs, West Virginia expired in September 2015. The parties have had 17 bargaining sessions to date and no agreement is in sight. The Local has filed three unfair labor practices (bad-faith bargaining and a Weingarten violation). At issue is the union security clause. Effective July 1, 2016, West Virginia will become the 26th right-to-work state. The company has demanded a one-year contract; past contract terms have been for three years. Members voted to authorize a strike. Meanwhile, talks continue. Bargaining also continues at Cinetic Landis. Interest arbitration is scheduled in April for the Franklin County contract. The Local's collective bargaining agreement with Shenandoah Pride Dairy expires in February; bargaining for a new agreement will begin in March.
Supreme Court upholds Tyson Foods workers class-action suit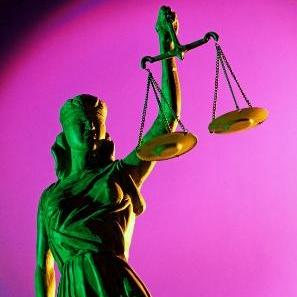 Mar. 23, 2016 | This Supreme Court case and the justices' ruling perfectly illustrates why the nomination of worker-friendly Supreme Court justices are so important to the future of working men and women in America. It is also a strong affirmation of workers' right to band together to sue their employer for its failure to follow federal law. (More than 3,000 employees sued Tyson Foods for not properly compensating them for hours worked.) The New York Times reports "The Supreme Court on Tuesday sided with thousands of workers at an Iowa pork processing plant who has sought to band together in a single lawsuit to recover overtime pay from Tyson Foods… The Tyson workers performed tasks that were "grueling and dangerous" at a plant in Storm Lake, Iowa, Justice Kennedy wrote, slaughtering hogs, trimming the meat and preparing for shipment. They sought to be paid for the time they had spent putting on and taking off protective gear to prevent knife cuts…" nytimes.com
42 years later, OSHA OKs rule protecting workers from silica
Mar. 28, 2016 | ...New workplace limits for a lung-damaging and ubiquitous substance called silica are about to take effect, decades after federal health experts warned that the nation's existing rule was dangerously lax. Silica, found in rock and sand, poses a hazard when pulverized to a fine dust and inhaled -- a problem on construction sites, during hydraulic fracturing operations and at a variety of other workplaces... Truthout
Reminder: Hoffa scholarship application deadline is tomorrow, March 31
Mar. 30, 2016 | Deadline for the application is Thursday, March 31, 2016. Applications must be received by this date or will not be considered. Email the application as one PDF to scholarship@teamster.org OR it can be faxed to (202) 624-7457, or mailed to the following address: James R. Hoffa Memorial Scholarship Fund 25 Louisiana Ave NW Washington, DC 20001. Finalist notification will be given by June 2016 via email. Awards will be disbursed to the student's school by August 2016.
Paid sick leave bill gains key approval in Maryland House
Mar. 30, 2016 | A bill that would require companies to offer sick leave to workers is advancing in the House of Delegates. The bill would require companies with at least 15 employees to allow workers to earn up to seven days of paid leave per year – a change from 10 employees in the original bill. Smaller companies would only be required to offer unpaid sick leave... Baltimore Sun