LA Teamsters provide members seeking citizenship with valuable assistance
Apr. 1, 2019 | Teamsters Local 630 has about 7,000 members. They're warehouse workers, truckers, and food service employees. Nearly 80 percent of the union is Hispanic. Guillermo Flores' wife is in the union. For years he has lived, worked, and paid taxes in the United States, thanks to a permanent resident status. On Saturday, March 30 he took a major step toward U.S. citizenship because of Local 630. He submitted the N-400 Application for Naturalization. One of his motivations is political. As a permanent resident Flores isn't allowed to vote. "The more people that could cast their votes and understand the laws or what's going to go on in the future, I think it's better for everybody," said Flores. Flores' parents brought him straight to California from Mexico…Spectrum News 1
Teamsters set April 10 meeting to discuss YRC contract
Apr. 5, 2019 | Two-person teams of the Teamsters union will meet with top union officials April 10 in Chicago to discuss the tentative contract reached last month between the Teamsters and three units of YRC Worldwide, Inc. Under Teamsters bylaws, after the meeting the two-person teams will brief local leaders and the rank-and-file who will make the ultimate decision to ratify or reject the contract. Between 20,000 and 25,000 employees at national unit YRC Freight and regional units New Penn and Holland are Teamsters members. The current collective bargaining agreement has been extended until May 31, two months past its original expiration date, to allow for the language to be fully vetted and for the rank-and-file to vote… FreightWaves
New apprenticeship program puts more Teamsters behind the wheel
Apr. 5, 2019 | Anyone who works in trucking or follows the transportation sector knows there is one topic that has dominated the industry in recent years. That topic is the persistent shortage of drivers and how it has plagued carriers nationwide… Today, Teamsters are paving a new road for countless workers who want to build careers in the transportation industry. The new Teamsters Apprenticeship Program is the first national effort by the union that is focused on the transportation industry. "This program is designed to promote the craft and train people to build strong middle-class careers in the transportation industry… The driver shortage is a real problem in the industry and we believe this program offers a unique solution…" Teamsters
The latest on Teamster Podcast: These women work!
Apr. 10, 2019 | Listen to the latest edition of the Teamster Nation Podcast and learn how Local 237 in New York City used an event honoring former staffer and journalist Marie Colvin to also pay tribute to three school safety agents who stood up for fair pay for themselves and their colleagues. Plus, the Teamsters create an apprenticeship program to produce more truckers.
Local Union leaders overwhelmingly endorse tentative contract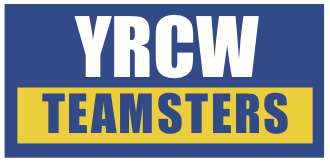 Apr. 11, 2019 | Leaders of all local unions that represent workers at YRC Freight, Holland and New Penn met yesterday and with the exception of one local voted unanimously to endorse the tentative National Master Freight Agreement covering approximately 30,000 Teamsters, paving the way for a vote by the membership. Ernie Soehl, Director of the Teamsters National Freight Division said the union committee worked extremely hard and dug into the minute details of the companies' operations, finances and how to maximize protections and benefits for the members. In the end, every single member of the bargaining committee supports and recommends this tentative agreement. On or about April 19, members will be mailed voting information. The vote will be by secret ballot as it always has been, but this time members will vote via the internet or phone. Votes will be counted on or about May 3. Details here.
Local 992 offices closed April 19th
Apr. 15, 2019 | Our Local Union offices will be closed Friday, April 19, 2019, in observation of Good Friday. They will reopen Monday, April 22, 2019, at 9 a.m.
Final supplement ratified, National Agreement in effect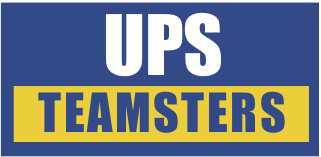 Apr. 29, 2019 | The five-year contract covering about 250,000 Teamster-represented workers at UPS took effect at 12:01 a.m. this morning, after workers in Michigan ratified the last outstanding supplemental agreement. The national contract will increase wages, protect benefits and create thousands of new full-time jobs. Economic improvements in the contract are retroactive to August 1, 2018. The company has been notified of the ratification and will attempt to implement required raises during the next weekly pay period. More info here.