News Items - January 2017
Cool labor book: 'A People's History of the United States'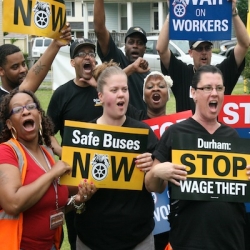 Jan. 3, 2017 | If your last serious read of American history was in high school – or even in a standard college course – you'll want to read this amazing account of America as seen through the eyes of its working people, women and minorities. Howard Zinn (1922-2010) was a widely respected historian, author, playwright, and social activist. In A People's History of the United States: 1492-Present, he turns history on its head with his carefully researched and dramatic recounting of America and its people – not just its bankers, industrialists, generals and politicians. This book will give you a whole new way of looking at and understanding the world around you. Order it at Union Communication Services.
Trucker deaths top all others in the workforce
Jan. 6, 2017 | The Teamsters for years have been front-and-center in the fight for ensuring proper rest breaks for truckers. A new government report shows why that effort is so very important. A National Census of Fatal Occupational Injuries for 2015 found that heavy and tractor-trailer truck drivers recorded 745 fatal injuries, the most of any occupation… teamster.org
UPS freight drivers trained to spot human trafficking
Jan. 12, 2017 | UPS drivers will be trained to recognize and report human trafficking in collaboration with the Truckers Against Trafficking organization, the company announced Wednesday. UPS's 8,000 freight drivers will receive the training, which began last month, by the end of the year, according to UPS spokeswoman Kara Ross… courier-journal.com
Hoffa: Withdrawal from the TPP the right choice for U.S. trade policy
Jan. 24, 2017 | [Yesterday], President Trump made good on his campaign promise to withdraw the United State from the Trans-Pacific Partnership. With his decision, the president has taken the first step toward fixing 30 years of bad trade policies that have cost working Americans millions of good-paying jobs… teamster.org
President Hoffa interview with Fox News host Neil Cavuto
Jan. 27, 2017 | On Wednesday, Hoffa discussed jobs, trade, infrastructure investment and minimum wage increases on Fox News. Watch the interview here.
Teamsters add gender identity to non-discrimination policy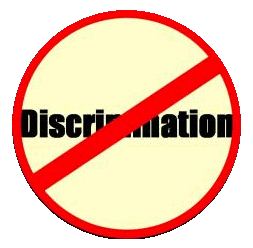 Jan. 27, 2017 | The IBT instructed its locals across the United Stated to update their bylaws this year, declaring that members can no longer discriminate against a fellow worker based on mental disability or gender identity. Members of the union took an oath under the old laws that had them swear to not "discriminate against a fellow worker on account of race, color, religion, sex, age, physical ability, national origin or sexual orientation." The addendum to the bylaws, which went into effect on January 1, now says that workers can't discriminate against "any other legally protected group" either... newnownext.com