News from Around the Union
News Items - April 2019
LA Teamsters provide members seeking citizenship with valuable assistance
Apr. 1, 2019 | Teamsters Local 630 has about 7,000 members. They're warehouse workers, truckers, and food service employees. Nearly 80 percent of the union is Hispanic. Guillermo Flores' wife is in the union. For years he has lived, worked, and paid taxes in the United States, thanks to a permanent resident status. On Saturday, March 30 he took a major step toward U.S. citizenship because of Local 630. He submitted the N-400 Application for Naturalization. One of his motivations is political. As a permanent resident Flores isn't allowed to vote. "The more people that could cast their votes and understand the laws or what's going to go on in the future, I think it's better for everybody," said Flores. Flores' parents brought him straight to California from Mexico…Spectrum News 1
Teamsters set April 10 meeting to discuss YRC contract
Apr. 5, 2019 | Two-person teams of the Teamsters union will meet with top union officials April 10 in Chicago to discuss the tentative contract reached last month between the Teamsters and three units of YRC Worldwide, Inc. Under Teamsters bylaws, after the meeting the two-person teams will brief local leaders and the rank-and-file who will make the ultimate decision to ratify or reject the contract. Between 20,000 and 25,000 employees at national unit YRC Freight and regional units New Penn and Holland are Teamsters members. The current collective bargaining agreement has been extended until May 31, two months past its original expiration date, to allow for the language to be fully vetted and for the rank-and-file to vote… FreightWaves
New apprenticeship program puts more Teamsters behind the wheel
Apr. 5, 2019 | Anyone who works in trucking or follows the transportation sector knows there is one topic that has dominated the industry in recent years. That topic is the persistent shortage of drivers and how it has plagued carriers nationwide… Today, Teamsters are paving a new road for countless workers who want to build careers in the transportation industry. The new Teamsters Apprenticeship Program is the first national effort by the union that is focused on the transportation industry. "This program is designed to promote the craft and train people to build strong middle-class careers in the transportation industry… The driver shortage is a real problem in the industry and we believe this program offers a unique solution…" Teamsters
News Items - March 2019
YRC Bargaining: Economic issues are on the table
Mar. 1, 2019 | The Teamsters National Freight Industry Negotiating Committee (TNFINC) reports bargaining resumed this week for a new National Master Freight Agreement (NMFA) applicable to YRC Freight, Holland, and New Penn. The current agreement is set to expire on March 31. This week, comprehensive economic proposals were exchanged by the parties which resulted in a vigorous review of the respective positions. TNFINC Co-Chair Ernie Soehl stated that "obviously, these discussions are becoming more critical and consequential as we go into March and address the most difficult issues. Although we made some progress, the union is disappointed with the wage and benefit package the employer currently has on the table because it simply will not meet the level the members' deserve or recognize the sacrifice of long-term employees over the past decade." Nevertheless, the parties have agreed to resume negotiations over the next few weeks to attempt to find a solution. We appreciate the patience of the membership as we strive for the best agreement possible.
Vote results in on three UPS supplements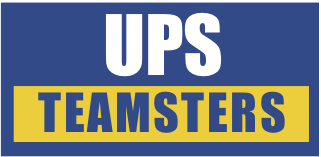 Mar. 6, 2019 | UPS Teamsters covered by the Central Pennsylvania Supplement have ratified the agreement. UPS Teamsters covered by the Western Pennsylvania and Local 243/Metro Detroit supplements have rejected those two agreements. Voting took place over the past several weeks and votes were tallied yesterday. See the vote results here. Another supplement yet to be voted on is the Local 804 Supplement. However, a tentative agreement on the Local 804 Supplement has been reached and a vote will take place in the near future.
Teamsters support Dream and Promise Act
Mar. 13, 2019 | The Teamsters Union applauds today's introduction of The Dream and Promise Act (H.R. 6). This crucial legislation, which has 130 co-sponsors, would ensure that the future of Dreamers and Temporary Protected Status (TPS) holders is secure. Permanent protections for Dreamers and TPS holders must be enacted to stabilize an uncertain and unstable situation for the American economy and population as a whole. The cancellation of these programs has upset the lives of millions of men, women, and children who have done nothing but lived their lives as productive members of our community… Teamsters
Bargaining update: Slow progress on monetary issues
Mar. 18, 2019 | Bargaining resumed this week for a new NMFA applicable to YRC Freight, Holland, and New Penn. The current agreement is set to expire on March 31. Detailed economic proposals dominated the discussions but the parties ended the week without a consensus about what the long-term wage and benefit package needs to be to retain and attract drivers, dockworkers and other employees with the three companies. Co-chairman Ernie Soehl stated: "The union believes the pool of available money needs to expand if we are to conclude these talks on time. We've offered significant operational improvements to grow each company in the expanding e-commerce world and addressed inefficiencies that hinder the growth of each company. We believe those changes are being undervalued by the companies." The union is very disappointed in the companies' positions but the parties are scheduled to resume talks next week. Complete update here.
Hoffa marks 20 years as head of the Teamster Union
Mar. 19, 2019 | Today marks an important milestone in Teamster history. On this date, General President James P. Hoffa became only the second General President to log 20 years as head of the Teamsters Union. "We have accomplished a lot in the last 20 years but there is always more to do. Workers' rights and the gains we have made never stand still – we are either on the rise or someone is trying to take what we have – we only win by constantly fighting for more." Reflecting on serving the Teamster membership for 20 years, Hoffa said, "It has been my greatest honor to serve the great men and women of this union… Teamsters
Tentative agreement in principle reached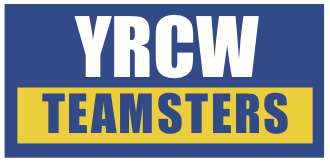 Mar. 22, 2019 | The Union and the Company have reached a tentative agreement in principle for a new collective bargaining agreement to succeed the current agreement which is expiring on March 31. TNFINC has granted a contract extension of the current agreement through May 31, 2019 in order to allow the parties to finalize some language and a few supplemental issues as well as to allow the union's ratification process to take place. As with the union's practice, details of the tentative agreement will not be released until after they have been reviewed at a two-person meeting which will be scheduled in the near future. Full statement here.
News Items - February 2019
YRC Bargaining Update: Continued progress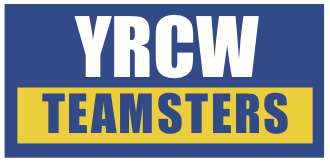 Feb. 1, 2019 | The Teamsters National Freight Industry Negotiating Committee (TNFINC) and YRC Freight, New Penn and Holland met this week for another round of bargaining for a new national agreement to succeed the agreement that is set to expire on March 31, and more progress was made. Although the parties resolved most of the easy issues in the early weeks, they are now starting to address the more difficult ones. The industry-wide driver shortage remains a central topic of discussion. "We pointed out to the company that when we start getting into economics, one obvious way to help with driver recruitment and retention is to raise wage rates," National Freight Director Ernie Soehl said. The parties have multiple weeks scheduled to continue negotiations. Read the full update here.
Upstate and Western New York supplement ratified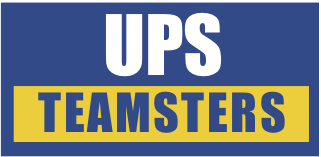 Feb. 6, 2019 | UPS Teamsters covered by the Upstate and Western New York Supplement have ratified the agreement. Voting took place over the past several weeks and votes were tallied yesterday. Four other supplements remain outstanding: Central Pennsylvania; Western Pennsylvania; Local 804; and Local 243 Metro Detroit. Reminder: The national agreement cannot take effect until all the outstanding supplements are ratified. Once ratified, economic improvements are retroactive to August 1, 2018. Vote counts at teamster.org
Teamsters celebrate Black History Month
Feb. 6, 2019 | Since 1903, the Teamsters Union has been at the forefront of the struggle for workers' rights in North America. During Black History Month, Teamsters honor the contributions of African-Americans in our nation's history and their important place in the union today. Early on in the union's history, Teamsters advocated for "no color lines" within the labor movement and would not hold with the practice of separate unions for black members. Women and minorities were... Read more
YRC negotiations continue on national items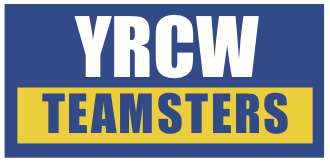 Feb. 15, 2019 | The last traditional collective bargaining agreement applicable to these companies is the 2008-13 National Master Freight Agreement (NMFA). That agreement was modified and extended through various restructuring MOUs and agreements. The parties are returning to the traditional structural format as the 2008-13 NMFA. After this week, the parties will have resolved most of the non-economic provisions in Articles 1-39. The parties also began discussing supplemental agreements for some regions of the country. Subcommittees were also established to focus on various issues related to the shortage of CDL drivers, purchased transportation, how to grow full-time jobs, job security for the bargaining unit and the unique nature of operations at Holland... Read the full update here.
Minimum wage increase advances in Md. General Assembly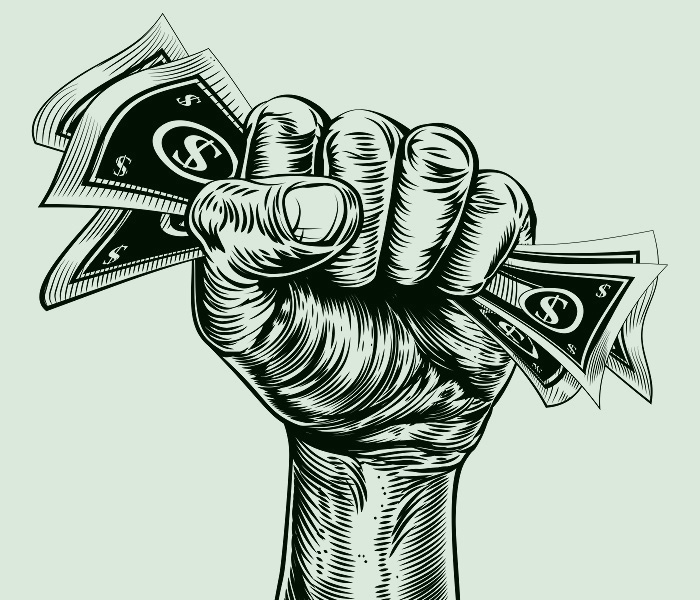 Feb. 26, 2019 | Maryland lawmakers are advancing a bill that gradually increases the minimum wage to $15 per hour but does it at a slower rate that advocates had hoped for. Under the version of the bill approved Monday night by a key House of Delegates committee, the minimum wage would increase from the current $10.10 per hour starting next year and hitting $15 in 2025… The Baltimore Sun
News Items - January 2019
Teamster members also work for federal government, contractors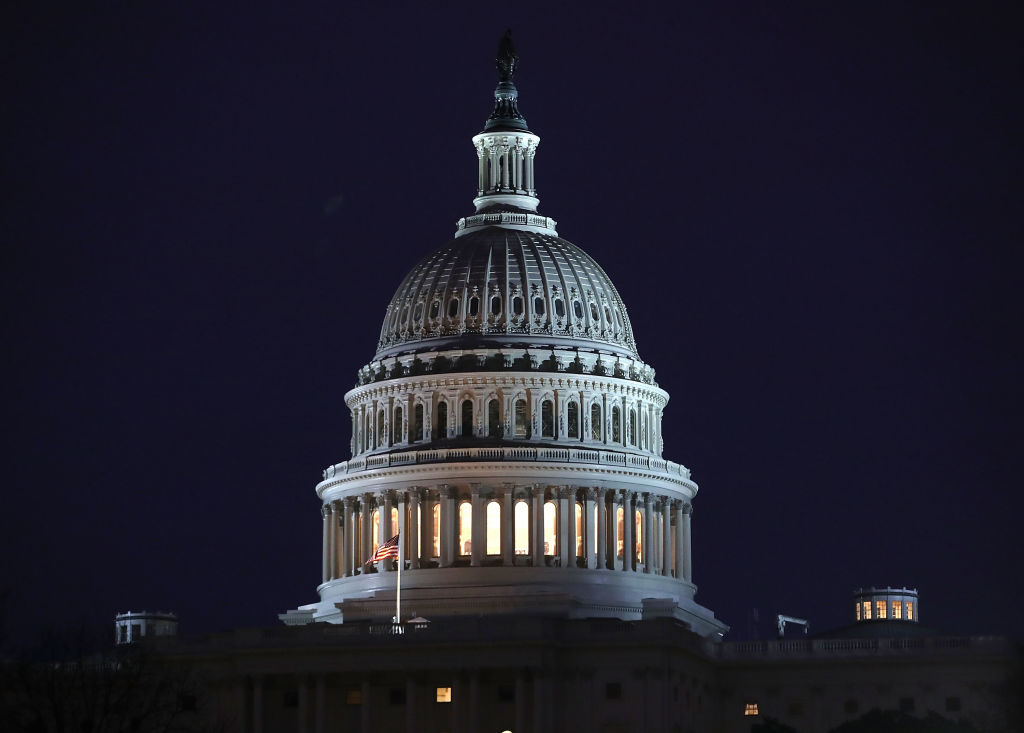 Jan. 2, 2019 | The International Brotherhood of Teamsters calls on Congress and the President to end the current budget impasse that could result in the partial closure of the federal government. The Teamsters Union represents thousands of hardworking members who are either federal employees or federal government contractors. Many of these members will be forced to either work without pay or face furlough or layoff during a government closure. The impact on these members and their families, as well as all federal employees impacted by a shutdown, would be catastrophic… teamster.org Photo: Mark Wilson/Getty Images
AFGE sues government over shutdown
Jan. 2, 2019 | The American Federation of Government Employees on Monday sued the U.S. government on behalf of federal employees being forced to work without pay during the Trump Shutdown. The lawsuit alleges that the government is violating the law by requiring some federal employees to work without pay, including correctional officers, Border Patrol and ICE agents, transportation security officers, and other employees who are labeled as "essential". "Our members put their lives on the line to keep our country safe," said AFGE president J. David Cox Sr., noting that positions that are considered 'essential' during a shutdown are some of the most dangerous jobs in the federal government. Pointing out that many of those working without pay are military veterans, Cox said that "Our nation's heroes, AFGE members and their families deserve the decency of knowing when their next paycheck is coming and that they will be paid for their work." The lawsuit was brought on behalf of all federal employees who are required to work without pay during the shutdown. The U.S. Court of Federal Claims has previously ruled in favor of federal employees forced to work without pay during the 2013 shutdown. ~ Via Metro Washington Council AFL-CIO
Thousands of federal employee union workers rally for end to government lockout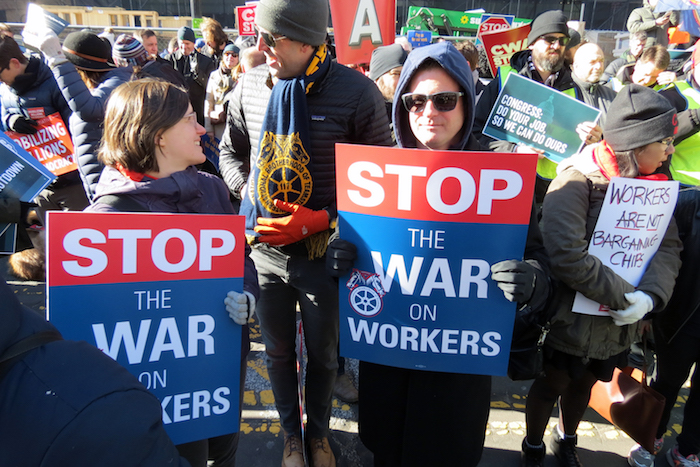 Jan. 10, 2019 | Teamsters stood with federal workers and other trade union allies at a rally today in Washington, DC to demand an end to the government shutdown. Tens of thousands of our union brothers and sisters are locked out or working without pay. Chanting 'Shut the shutdown now," they demanded that government leaders "do your job" and reopen the government so they can go back to work. More than a dozen members of Congress joined the rally to stand with the workers including leaders from Maryland (House Majority Leader Steny H. Hoyer, Senators Chris Van Hollen, and Benjamin Cardin) and Virginia (Senator Mark Warner and Representative Don Beyer).
Teamsters go to court over federal rest time ruling
Jan. 11, 2019 | In a move that pits business interests against organized labor, the federal agency that regulates big-rig traffic late last year issued a ruling that wipes out California labor laws mandating meal and rest breaks for interstate truck drivers. Within a week of that decision, the Union filed a legal action in federal court challenging the Federal Motor Carrier Safety Administration's ruling. The federal agency is being asked to prove it has the authority to preempt this California regulation… The Press-Enterprise
YRC negotiations resume, continued progress reported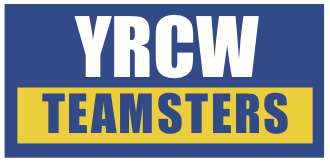 Jan. 14, 2019 | The Teamsters National Freight Industry Negotiating Committee (TNFINC) met this week to continue negotiations for a new National Master Freight Agreement covering YRC Freight, Holland and New Penn. The parties met for full days over the course of the week and discussed a wide variety of issues. TNFINC secured a tentative agreement with improvements on a number of items such as equipment, safety, stewards and work opportunities. TNFINC Co-Chair Ernie Soehl stated: "We continued making progress for the members and resolved a number of national non-economic items. Obviously, we will still need to tackle the difficult economic issues, but at least so far I am encouraged by the progress." Negotiations are scheduled to resume later in the month.
UPS contract update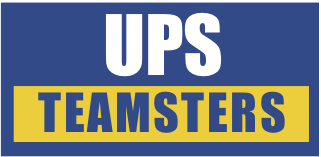 Jan. 18, 2019 | The seven Teamster local unions that represent UPS Teamsters covered by the Upstate and Western New York Supplement have reached a tentative agreement, and voting information will be mailed to members on Tuesday, January 22. Voting will be done over the internet or by phone. Ballots will be counted on Tuesday, February 5. Four supplements remain outstanding: Central Pennsylvania; Western Pennsylvania; Local 804; and Local 243 and Metro Detroit… Teamsters
Stop the Shutdown National Call-In Day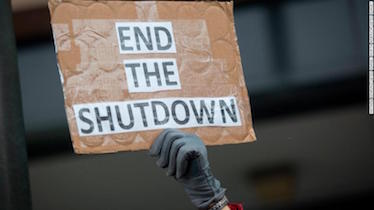 Jan. 24, 2019 | Union members from all over the country are being asked to call their Senators and Representatives today to tell them to reopen the government and keep it open. Call the Senate: 866-803-8830; House: 855-976-9914. The Senate is tentatively scheduled to vote today on a bill that will reopen the government – the day before many workers will be missing their paychecks. The Teamsters stand in solidarity with workers impacted by the shutdown that has locked out hundreds of thousands of federal workers and forced hundreds of thousands more to work without pay. We believe that the shutdown must end now. Make the call now! Related: Teamsters take part in government shutdown protest on Capitol Hill Photo/Getty Images
UPS Freight national contract is now available online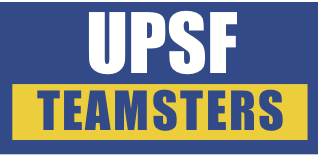 Jan. 18, 2019 | The 2018-2023 National Master UPS Freight Agreement is now available online and ready to print. You may access the agreement here. Workers at UPS Freight ratified the new five-year agreement in November 2018 that was the company's last, best and final offer. Members approved the contract by a 77 percent to 23 percent margin. The agreement covers about 11,600 workers at the company.
News Items - December 2018
Applications are being accepted for the James R. Hoffa Memorial Scholarship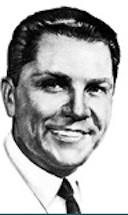 Dec. 10, 2018 | The application process for the James R. Hoffa Memorial Scholarship for the 2019 year is now open. Scholarships ranging from $1,000 to $10,000 are awarded annually to eligible outstanding high school seniors. Applicants must be the son, daughter or grandchild of an active, retired, disabled, deceased or laid-off Teamster member who has or had at least twelve months of consecutive membership in good standing in the Teamsters Union. The submission deadline is March 31, 2019. Applications are available in English or Spanish, and are available online or at the Local office. For more information, click here.
Update: First of six outstanding supplements approved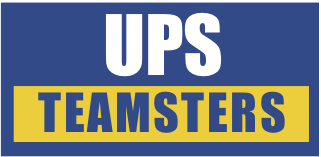 Dec. 17, 2018 | UPS Teamsters covered by the Trailer Conditioners, Inc. (TCI) Supplement voted Dec. 14 to approve the agreement. The TCI Supplement is the first of the six outstanding supplements to be approved in a re-vote by the members. Members at TCI repair trailers and are represented by local unions 385, 480 and 745. Five supplements remain outstanding: the Central Pennsylvania; the Upstate and West New York; Western Pennsylvania; Local 243 and Metro Detroit; and the Local 804. The national UPS contract will not take effect until all the supplements have been ratified.
Contract language proposals exchanged with YRC Freight, Holland, New Penn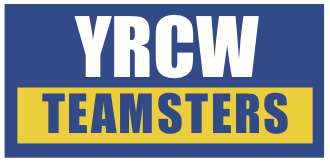 Dec. 21, 2018 | The Teamsters National Freight Industry Negotiating Committee (TNFINC) met with representatives of YRC Freight, USF Holland and New Penn this week to kick off negotiations for a new National Master Freight Agreement (NMFA) covering those companies. The parties exchanged initial proposals on national language items. Economic proposals were not exchanged at this time and will be discussed as negotiations progress. Negotiations are scheduled to resume in early January… Full update here.
News Items - November 2018
Hoffa: Congress has no time to delay pension fix
Nov. 7, 2018 | Election season is officially over. The bickering and back-biting of candidates will no longer fill the airwaves. For many of us, that brings a sense of relief. For members of Congress, it is time to get back to work. A top priority must be handling pension reform, which a joint committee was tasked with finding a solution for before Nov. 30. There is not a moment to waste… teamster.org
UPS Freight contract call scheduled for Nov. 11 at 9 pm
Nov. 9, 2018 | Join an important call to discuss the UPS Freight vote results and the next steps. To be connected to the call on Nov. 11 at 9pm Eastern: 866-767-0669.
UPS Freight final contract offer ratified; national strike averted
Nov. 12, 2018 | Workers at UPS Freight have ratified a new five-year agreement that was the company's last, best and final offer, averting a national strike. Members approved the contract by a 77 percent to 23 percent margin at local union meetings held from Nov. 7 until today. The agreement covers approximately 11,600 workers at the company. The final vote was 6,935 in favor and 2,067 opposed with 84 percent of eligible members voting.
UPS Freight contract update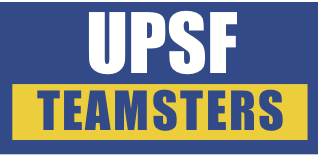 Nov. 14, 2018 | As UPS Freight members are called back to work after voting to approve the company's Last, Best and Final Offer, local unions are asked to be vigilant to make sure the company abides by the contract. The UPS Freight contract includes a seniority system and local unions should work to insure that the recall process is fair and in accordance with the contract. The company should recall workers by seniority, classification and qualification… Click here for the PDF of the full update.
After devastating wildfires, CA Teamsters are in desperate need
Nov. 29, 2018 | Roughly 2,000 Teamsters that are under the jurisdiction of Joint Council 7 live in areas affected by the most destructive wildfire season in the history of California. Reports that have been received so far indicate that over 100 members have lost their homes and many more are among the 52,000 displaced who don't yet know if they have a home they can return to. The entire town of Paradise, home to many Teamster members, was destroyed in the Camp Fire inferno. The recovery process will be long and arduous, and our members are in great need of donations to assist them through this difficult time. Any assistance that can be provided will go a long way towards getting our membership back to some level of normalcy following the blaze. Donations can be made online to the Teamsters Disasters Relief Fund.
Two outstanding UPS supplements to be re-voted soon
Nov. 30, 2018 | Two of the six outstanding UPS supplements will go to members for a re-vote soon, Teamsters Package Division Director Denis Taylor said following a conference call with the Teamsters National UPS Negotiating Committee yesterday. Chairmen of the outstanding supplements provided updates to the committee regarding negotiations that have taken place since the supplements were rejected during the first vote. The national UPS contract will not take effect until all the supplements have been ratified. Click here for the full update.
News Items - September 2018
Hoffa: Americans recognize union value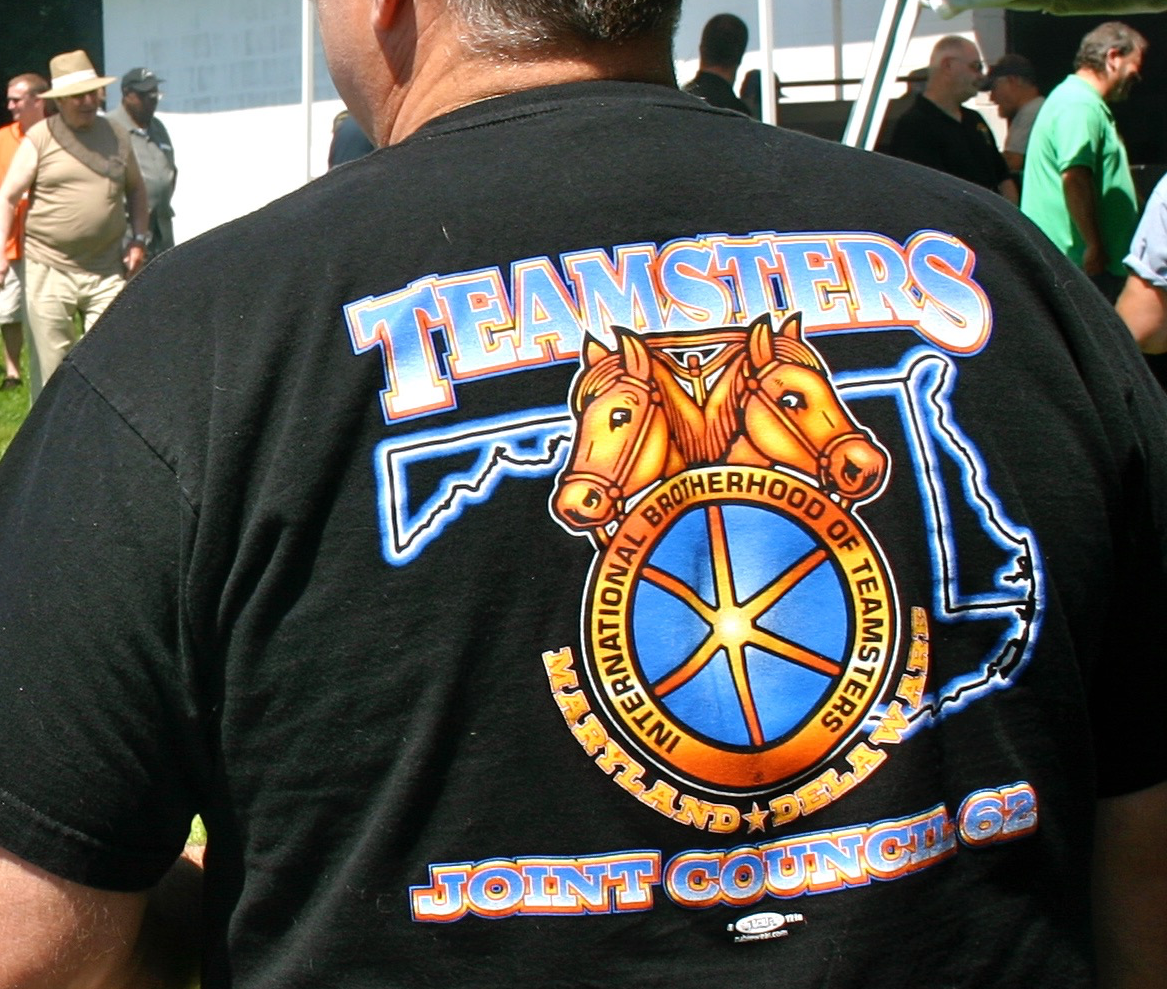 September 5, 2018 | Most workers this week received an extra day off for Labor Day, which honors hardworking Americans who for generations have fought for higher pay, better benefits and improved safety on the job. But Labor Day isn't just about the past; it is still very much about the present. In 2018 alone, thousands of Teamsters gathered in Detroit and Columbus, Ohio demanding that their earned pensions be protected. Teachers in West Virginia, Oklahoma, Kentucky and elsewhere walked out of their classrooms because of low pay and lack of respect on the job. And just last month, more than two-thirds of voters in Missouri overturned so-called Right-to-Work legislation that curbs the ability of workers to come together and negotiate for fair compensation and workplace conditions. Why is this happening? … teamsters.org
Posting will resume on September 17th
Sept. 10, 2018 | We'll be on vacation this week. See you back here Monday, Sept. 17.
Hoffa: Appreciating truckers means keeping rules that make roads safer
Sept. 17, 2018 | The nation's 3.5 million truck drivers do yeoman's work keeping the U.S. economy humming by transporting goods from coast to coast. The Teamsters thank the President and other elected officials for recognizing the crucial role that these workers play in keeping our country moving forward. However, working as a trucker is dangerous and stressful … teamsters.org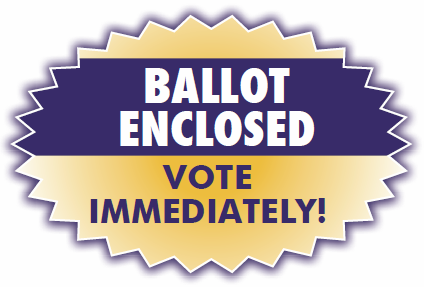 UPS, UPS Freight members: It's time to vote!
Sept. 18, 2018 | Balloting information was mailed to you last week. All the facts of the agreements have been made available to you (see the list and links below), and now it is up to you to make your decision. We are asking everyone to participate in this ratification. It is important that you exercise your right to vote. Your decision is critical to the process and the decision is yours. If you did not receive balloting information, call the union office now at 301-739-7550.
Members & Stewards: Helpful union resources are only a click away
Sept. 24, 2018 | Do you know what a contract campaign is? Do you know why it's important to file a grievance in a timely manner? Are you aware that besides what is in your contract, your workplace may have its own unwritten rules? Every Monday we provide answers to those questions and quick tips to help you learn more about the Local Union and your role in it. Available under Weekly Tip for Members. Stewards, do you know what the 'Cardinal Sins' are? Do you know how to use a grievance as a tactic tool? When past practice is relevant? The Weekly Tip for Stewards under the Shop Stewards link is updated every Monday with helpful tips to make your role as steward a bit easier. (Note: If you've forgotten your password, email teamstersjc62@gmail.com for assistance.)
Are you registered to vote? Register here to make your voice heard in November
Sept. 25, 2018 | Today is National Voter Registration Day! The first step to voting is making sure that you're registered. If you've recently moved or haven't voted in a while, your registration may be inactive and you could have a difficult time voting at the polls. Make sure that doesn't happen by registering to vote NOW! All year, Teamsters all over the country have been going to worksites to help register voters. Just in case they don't make it to your workplace, make sure you're registered by clicking here to update your registration before the deadline in your state.
News Items - August 2018
Highlights of tentative agreement include new restrictions on subcontracting August 2, 2018 | One of the primary objectives of the union's negotiating committee was the reduction in the amount of subcontracting, particularly of road work.

News Items - July 2018
Water. Rest. Shade.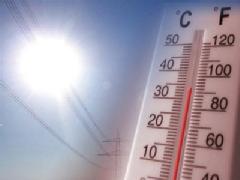 July 2, 2018 | The National Weather Service has issued an excessive heat warning for our area today, and a heat advisory through July 3 at 8 pm. Heat illness can be deadly. If you work outside you need to protect yourself: Drink water often. Rest in the shade. Report heat symptoms: Dizziness, headache, sweaty skin, fast heart beat, nausea, vomiting, weakness and cramping are symptoms of heat exhaustion. Symptoms of heat stroke are red, hot and dry skin, high body temperature, confusion, fainting, convulsions. Both types of heat illness require emergency care. Check out OSHA's website for additional information and advice about the hazards of working in hot weather.
Proposed contract released; supplemental agreements being finalized *
July 11, 2018 | The Teamsters National UPS Negotiating Committee has released the National Agreement in Principal and highlights of the agreement. The highlights are available here and the agreement is available here. Union negotiators are meeting to finalize the supplemental agreements. The Union has agreed to a contract extension that allows the leaders of local unions that represent UPS members to review the proposed national contract and supplements. Upon the leaders' approval, members will then have the opportunity to vote electronically to ratify the National Agreement and their supplements. * Listen here to the UPS Teleconference Call from July 10th.
Tentative agreement reached with UPS Freight
July 13, 2018 | "The Teamsters National UPS Freight Negotiating Committee (TNUPSFNC) and UPS Freight reached a tentative agreement on a new collective bargaining agreement," Kris Taylor, IBT/UPS Freight Coordinator, announced today. No further details will be released until leaders from Teamster local unions that represent UPS Freight members meet in the next few weeks at the Two-Person meeting to review the tentative agreement and approve sending it out for a membership ratification vote. The parties agreed to an extension of the current agreement to allow for the ratification process to take place. Once the upcoming meeting takes place, the union will release more information.
Local Union leaders to meet to review tentative agreements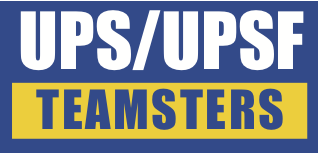 July 20, 2018 | The meeting, known as a "Two-Person" meeting because two leaders from each local union representing UPS and UPS Freight workers are invited to review the tentative agreements, will be held August 9, 2018. Meanwhile, after another round of negotiating sessions, the Teamsters UPS Supplemental Negotiating Committees have reached tentative agreements on many supplements to the National Master UPS agreement. However, there are some supplemental agreements which have not been finalized. The outstanding supplements are: Local 804, and Southwest Package and Sort Rider. After the Two-Person meetings, upon approval of the tentative agreements by the local union leaders, the tentative agreements will be sent to the membership for a ratification vote. A pdf of this update is available for download here.
National master contract extended
July 23, 2018 | Local Unions representing ABF employees received notice from the National Freight Division last Friday that the current ABF National Master Freight Agreement has been extended through July 31, 2018 to allow the parties to address those supplements that have not been ratified.
FAQs about the National Master UPS Tentative Agreement
July 25, 2018 | Q: What does it mean that part timers will not be in the progression and how much will a part timer make after three years? You will find answers to this and other frequently asked questions (FAQs) from UPS members here. (Also available: More information about the new 22.4 combination driver classification.) Look for more Q&As in the near future.
ABF national contract has been ratified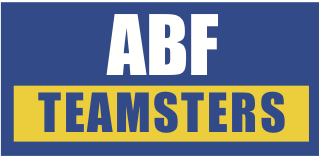 July 26, 2018 | The last supplement to the ABF NMFA has now been ratified. Consequently, the new collective bargaining agreement has been approved and will take effect. Pay increases will be retroactive to July 1 as per the new agreement. It is the union's understanding that the company will actually implement the new agreement on Sunday, July 29. Also, pay for week ending 7-28-2018 will be processed at the pay rate that includes the July 1, 2018 increase. Retro pay for weeks ending 7-7-2018, 7-14-2018 and 7-21-2018 will be paid by a separate check processed on or about 8-2-2018, and distributed with the paychecks for the week ending 7-28-2018. The ratification bonus will be processed and distributed within the next 30 days.
News Items - June 2018
Follow the strike-authorization results live tomorrow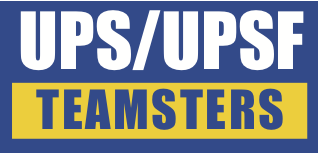 June 4, 2018 | You can follow the strike-authorization vote results live Tuesday, June 5: Join a conference call at 8pm by dialing 877-229-8493 with ID code 111566, or listen and watch via a live web page - ibt.io/UPSstrikecount.
UPS, UPS Freight members vote overwhelmingly to authorize strike
June 5, 2018 | UPS and UPS Freight members have approved giving their respective negotiating committees the right to call a strike, if necessary. UPS members voted by a 93% margin to authorize a strike; UPS Freight members by 91%. " This vote by our UPS and UPS Freight members gives the negotiating committees bargaining leverage this week and during subsequent negotiations got the national contract and the supplements," said Denis Taylor, Director of the Teamsters Package Division and Co-Chairman of the Teamsters National UPS Negotiating Committee. "It is very helpful to have the members' backing as we work toward negotiating strong contracts at UPS and UPS Freight."
Unions dead? Nearly 300 elections have been held in the region since 2010
June 5, 2018 | About four dozen unions — led by the Service Employees International Union, the United Steelworkers and the International Brotherhood of Teamsters — have petitioned for nearly 300 elections since 2010, according to a Post-Gazette analysis of votes certified by the National Labor Relations Board. In those elections, unions have added more than 8,000 workers in the Pittsburgh region to membership rolls… post-gazette.com
Bargaining Update: Committees discuss several important issues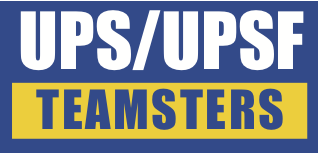 June 8, 2018 | This week the Teamsters National UPS Negotiating Committee convened for the ninth week of negotiations, and the union leaders discussed a variety of topics that are important to members. The committee met throughout the week, winding up Thursday afternoon. Topics that were discussed include pulling loads off the rails to create additional sleeper teams throughout the country; allowing destination locals to file grievances on subcontracting; 70-hour work week; health & welfare and pension; as well as wages and progressions… PDF update here.
Hoffa pledges solidarity with UAW during union's convention
June 13, 2018 | General President Hoffa addressed the 1,100 delegates at the United Auto Workers (UAW) 37th Constitutional Convention in Detroit yesterday. "Their is no greater solidarity than that between the Teamsters and the UAW," he said. "Next year is a pivotal moment for the UAW as you had into negotiations with the Big 3 [automakers]. I am here to tell you that the 1.4 million members of the Teamsters Union will be there to stand shoulder to shoulder with you." More at Teamsters
Teamsters join legal challenge to presidential executive orders that impair union and employee rights
June 13, 2018 | Today, the International Brotherhood of Teamsters joined with 12 other labor unions in bringing a lawsuit to stop the implementation of three executive orders issued by the President on May 25. Two of the orders impair long-established federal labor relations procedures by limiting the ability of federal workers and their union representatives to perform union business and by weakening the process for negotiating contracts on behalf of unionized federal employees. The third order seeks to impair the due process rights of employees alleged to have performance problems… Teamsters
'Settlement in principle' reached on National Master UPS Agreement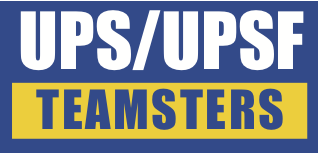 June 21, 2018 | The National Negotiating Committee has agreed to a settlement in principle on the National Master UPS agreement, subject to the resolution of supplemental agreements and approval by UPS local unions. The term of the national agreement is set at five years, expiring on July 31, 2023.. "I am confident that once the membership has reviewed and understood the changes, they will see that this agreement is among the very best ever negotiated for UPS members," said Denis Taylor, co-chairman of the Teamsters UPS National Negotiating committee. UPS Freight negotiations will continue in Minneapolis, July 9-12, with economics and subcontracting as the main topics. Click here to view the update.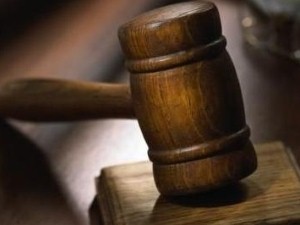 What you and your family need to know
June 25, 2018 | Sometime this week, the Supreme Court will issue its ruling on Janus vs. AFSCME. Three things you and your family need to know about the case:
1. The Janus vs. AFSCME case is an attempt by organizations that have spent tens of millions of dollars to eliminate the ability of public employees to have the freedom to negotiate with their employer over benefits, wages, working conditions, and other issues.
2. In states where similar laws have been put in place, wages and health benefits fall while poverty and workplace fatalities rise. This very real danger not only impacts public employees but entire families in communities across America.
3. The American middle class was built by working people like public employees who joined together in union. You have the power to ensure that the United States maintains a middle class for future generations by standing together as union members.
Teamsters don't mourn, we organize!
June 28, 2018 | Teamsters 396 Secretary- Treasurer Ron Herrera writes: "[Yesterday], the American Labor Movement received some tough news. The U.S. Supreme Court has issued its ruling regarding the Janus v. AFSCME case which effectively makes all public sector workers right to work under a union contract without the obligation to pay for the support of their brothers and sisters. While this decision does not impact private sector workers, we know that our opponents will stop at nothing to destroy all sources of worker power…" Continue reading
Contract Update: New combination driver classification protects weekends for package car drivers, addresses other issues
June 29, 2018 | Since the settlement in principle was reached last week with UPS for the National UPS agreement, plans have been made for negotiations on the supplemental agreements. As stated in the previous contract update (June 21), the supplemental agreements must be resolved and approved by UPS local unions first. This week's update will focus on the new classification of Full-Time Combination Driver and further materials will be issued about other highlights of the settlement. A new classification, Full-Time Combination Driver, will protect weekends for package-car drivers, will address the issues of excessive, forced overtime and will create thousands of new full-time job opportunities for part-time employees… Full update here. Proposed 22.4(b) contract language here.
News Items - May 2018
UPS Local union leaders approve strike authorization vote by members
May 9, 2018 | Updated May 10 On Tuesday, May 8 leaders of local unions that represent UPS Package members approved a strike-authorization vote by members. On Wednesday, May 9 leaders of local unions that represent UPS Freight members also approved a strike-authoriazation vote by members. The local union leaders overwhelmingly approved proceeding with the member vote later this month. Members will vote electronically. Details will be forthcoming soon.
Strike-authorization vote ballot information and timeline
May 11, 2018 | Balloting information and instruction for electronic voting will be mailed on or about May 15 and all members should receive their ballots by Monday, May 21. Details for UPS members here. Details for UPS Freight members here.
Freight Teamsters at ABF ratify National Master portion of contract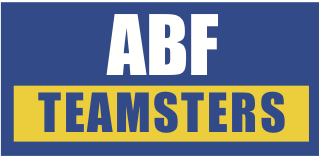 May 11, 2018 | ABF members have ratified the national master portion of the agreement and all but 9 supplements. The supplements that were rejected, however, must be addressed before the national agreement can take effect. The Maryland-District of Columbia Freight Council supplement was approved. Read more at Teamsters.
Drivers at XPO in Erie, PA seek Teamster representation
May 14, 2018 | Drivers at XPO Logistics in Erie, Pa. filed for Teamster representation today with Local 294, the latest action by workers across the U.S. who are banding together to fight for fair treatment at one of the largest transportation and logistics companies in the world. Teamsters
Multi-employer pension crisis sparks reform
May 22, 2018 | What went wrong with America's union-sponsored multi-employer pension plans, including the fourth largest, the Teamster Central States Pension Fund? And how can Congress fix the crisis? In an in-depth and informative article, Northwest Labor Press – an independent, union-supported newspaper – explains what happened to the pension plans and explores how Congress could fix them. More than 1,300 plans were battered by the 2000 and 2008 financial crashes and "more than nine tenths of them have either recovered or are on track to recover. But the remaining tenth are in a death spiral, and not because of anything the trustees did or didn't do. Looking back, it's clear that policies set by Congress created the crisis." Read it here.
UPS/UPS Freight strike-authorization votes due June 3
May 22, 2018 | Updated Call the Local Union now if you have not received voting information: 301-739-7550. Requests for a new credential or re-credential code for voting will be accepted until noon (Eastern time) Friday, June 1.
Make your voice heard: Say NO to 'skinny' NAFTA
May 25, 2018 | Since 1994, NAFTA has devastated working families, putting corporate profits ahead of people. What's worse is that NAFTA has become the blueprint for all other trade agreements, from the way that it was negotiated in secret, to the bad provisions that have made their way into every agreement that has been signed since then, to strong language protecting workers being left out of those new agreements. A 'skinny' NAFTA wouldn't include important protections for American workers, and that is unacceptable to Teamster members. Today's NAFTA protects corporations, but there were promises that NAFTA 2.0 would protect working families. NAFTA 2.0 must be negotiated in the open, with input from working families, environmental groups and everyday Americans. A 'skinny' NAFTA would exclude all of these voices, and just be more of the same bad trade policy that caters to corporate interests. Use your voice to tell the U.S. trade representative to stay at the table until working families get the deal they need.
Union receives UPS' initial economic proposals
May 25, 2018 | The Teamsters National UPS Negotiating Committee received UPS' initial economic proposal this week, and the union will be responding during the next round of negotiations. The company's action comes after the union committee made its initial economic proposal during the last negotiations in late April. "As we anticipated, the company's initial economic proposals do not address our members' needs as written," said Denis Taylor, co-chair of the committee. The next round of negotiations will take place June 4-7. More on UPS Freight negotiations, and an info on the Safety and Health Committee's progress in this update.
The Workplace Democracy Act: Hope for American Workers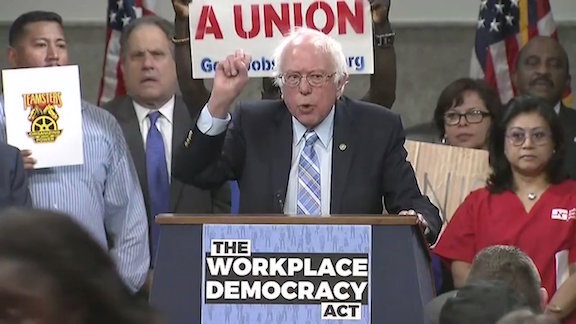 May 10, 2018 – Jose Ramirez, a former XPO Logistics driver from Aurora, Ill. who was fired for his union activity, said during a Capitol Hill press conference today that the bill would prevent businesses from bullying worker who are trying to organize. "Companies like XPO use fear and coercion to scare their workers from forming their own union," he said. "This bill would protect workers' federal right to organize and ensure that what happened to me couldn't happen to them."
Beyond ending RTW, the bill would 1) allow unions to organize through a majority sign-up process; 2) enact first contract provisions to ensure companies cannot prevent a union from forming by denying a first contract; 3) expand the definition of employer to limit workers being classified as independent contractors; 4) allow for secondary boycotts and picketing; and 5) expand and update the "persuader rule" to limit the use of outside union busters.
Teamsters General President Jim Hoffa said the legislation would stem rising inequality in this country. "Union workers on average make $11,000 more a year than non-union workers," he said. "They also have better health and retirement benefits and are safer on the job. If lawmakers want to expand the middle class, this bill is the vehicle to get it done."
"We must no longer tolerate CEOs and managers who intimidate, threaten or fire pro-union workers, who threaten to move plants to China if their workers vote in favor of a union, and who refuse to negotiate a first contract with workers who have voted to join unions," Sanders said. "If we are serious about reducing income and wealth inequality and rebuilding the middle class, we have got to substantially increase the number of union jobs in this country."
Co-sponsored by U.S. Representative Mark Pocan (WI-02), the legislation was introduced in the House and Senate Wednesday, May 9 and included many Democratic co-sponsors, including Senator Chris Van Hollen (D-MD) and Representative Robert C. "Bobby" Scott (VA-03).
"Republicans like President Trump and Governor Walker continue to crack down on unions and push a special interest, corporate-driven agenda that makes it harder for middle class families to get ahead. And while they stack the deck against the American worker, unions are fighting to expand economic opportunity and strengthen the middle class," said Pocan, a member of the International Union of Painters and Allied Trades. "The Workplace Democracy Act restores real bargaining rights to workers and repeals the right to work laws like those that Governor Walker has used to undercut American workers. I'm proud to introduce this legislation with Senator Sanders and stand up for the millions of middle class families who are under attack by Republican leaders."
The Workplace Democracy Act would make it easier for workers to join unions in a number of ways:
• It would end right to work for less laws by repealing Section 14(b) of the Taft Hartley Act, which has allowed 28 states to pass legislation eliminating the ability of unions to collect fair share fees from those who benefit from union contracts and activities.
• Under the legislation, when a majority of workers in a bargaining unit sign valid authorization cards to join a union, they must have a union. Companies would not be allowed to deny or delay a first contract with workers who have voted to join a union. Unions would be given the right to have their voice heard through secondary boycotts and picketing. And workers would have the right to know when their company spends millions of dollars running anti-union campaigns.
• The bill would also stop employers from ruthlessly exploiting workers by misclassifying them as independent contractors or denying them overtime by falsely categorizing them as a "supervisor."
Read the summary of the bill here.
News Items - April 2018
Conference call scheduled for a contract update
Apr. 10, 2018 | Mark your calendars to participate in an important Teamsters ABF conference call on Thursday, April 12 at 8 p.m. Eastern time to get an update on the contract and the upcoming ratification process. Teamsters National Freight Division Director Ernie Soehl will provide an update and will answer questions about the ABF NMFA tentative agreement. Participants may submit questions during the call and leave questions at the end of the call. Click here for details.
Teamster Nation Podcast: Pushing to protect pensions
Apr. 10, 2018 | Today is a sad reminder of the pay inequity faced by women in the workplace. Despite the annual effort to pass legislation in Congress that would codify paycheck fairness, there has been no progress. And that inaction will cost women and their families more than $430,000 over the length of their careers. Although the overall economy has been improving, the pay gap has barely budged in more than a decade. It hits nearly every occupation and is even worse for women of color. This is not just a low-income problem – it is an every woman problem… Teamsters
Local Union leaders approve tentative contract agreement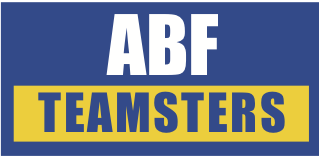 Apr. 13, 2018 | Leaders of local unions that represent ABF Teamsters met yesterday and overwhelmingly approved the tentative ABF National Master Freight Agreement and supplements, paving the way for a member ratification vote to begin later this month. Click here to read more about the process, and for highlights of the agreement. Click here to view the actual tentative agreements which show the proposed changes to the existing contract.
Hoffa discusses death of Memphis XPO warehouse worker; reports of other XPO violations
Apr. 16, 2018 | President Hoffa was on the Leslie Marshall Show last week to discuss the suspicious job site death of an XPO warehouse worker and multiple accounts of sexual harassment and discrimination at the Memphis warehouse facility. The Teamsters are fighting to win respect and dignity for XPO workers. Listen to the interview here.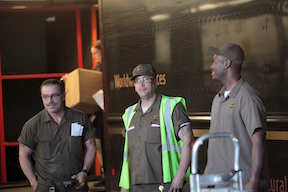 Contract negotiations update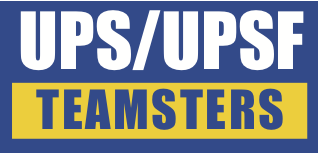 Apr. 16, 2018 | The Teamsters National UPS Negotiating Committee concluded the sixth round of negotiations last week and focused on subtracting and other issues. The UPS Freight National Negotiations Committee made strides on compensation claims, equipment and safety, and other issues. "This week was very productive in terms of moving forward on the issue of subcontracting. which continues to be a major issue for our members in many areas of the country," said Denis Taylor, Director of the Teamsters Package Division and Co-Chairman of the Teamsters National UPS Negotiating Committee. "We are in a good position now to move into economic proposals and will continue to keep the members update on our progress." Click here for details.
Report: New ABF/Teamsters contract suggests union negotiators won the day
Apr. 18, 2018 | The first independent analysis of the proposed five-year labor contract between Fort Smith-based ABF Freight and the Teamsters suggests the union negotiators won the day. An April 13 investor note from Little Rock-based Stephens Inc. concludes that the agreement favors the Teamsters "more than what we previously expected." talkbusiness.net
Teamsters head to Capitol Hill to discuss pension reform
Apr. 19, 2018 | Top Teamster officials twice headed to Capitol Hill in the last week to brief House and Senate staffers on legislation backed by the union that would stabilize failing multiemployer pension plans. Led by John Murphy, an International Vice President-At Large who has headed the Teamsters' pension reform efforts, the union educated congressional aides about the Butch Lewis Act of 2017 and the history of troubled pension plans… Teamsters
Contract vote being conducted by electronic ballot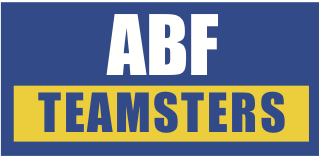 Apr. 19, 2018 | Voting on the proposed changes to the ABF National Master Agreement is being conducted electronically. Voter information and instructions for voting will be mailed to all eligible members (on or about) today, April 19, 2018. Click here for further information.
Teamsters sue drug manufacturers over opioid crisis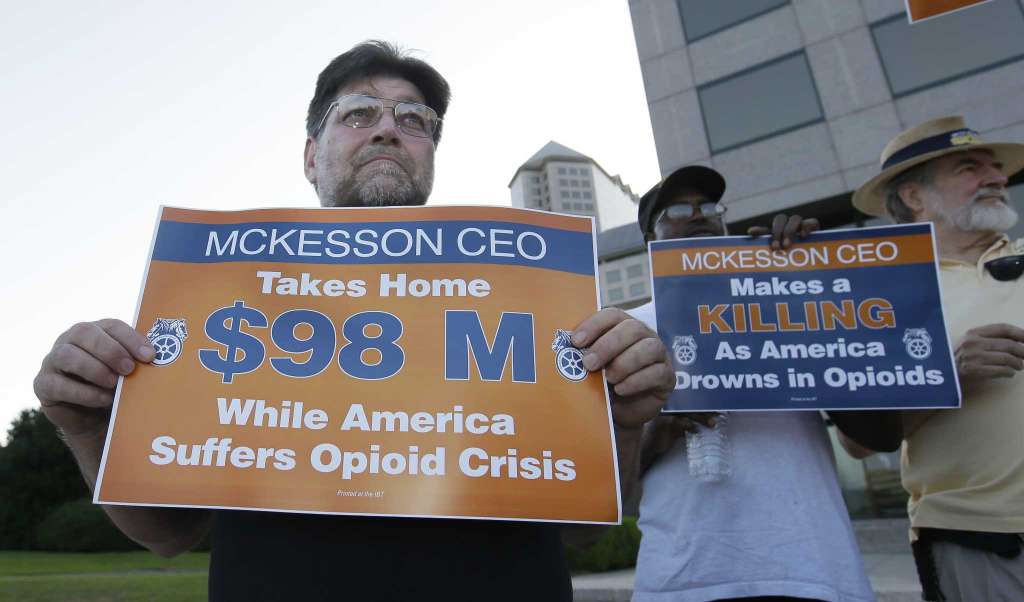 Apr. 23, 2018 | The Teamsters are concerned about how the opioid crisis is affecting its members and their health and welfare funds. On April 18, a lawsuit was filed in Cleveland, Ohio on behalf of Teamsters' Health and Welfare Funds in West Virginia and Ohio. The union says they are targeting pharmacy benefit managers along with a range of opioid drug manufacturers and distributors alleging a highly-coordinated scheme promoting opioids to treat pain at the expense of Americans, including thousands of Teamster members, retirees and family members…The group points out that its members are more vulnerable to this crisis as they work in physically demanding jobs – such as construction and manufacturing – are at particularly high-risk because prescription opioids have been commonly prescribed to treat on-the-job injuries… Industry Week
Negotiations continue this week
Apr. 23, 2018 | The Teamsters National UPS Negotiating Committees reconvene this week in the seventh round of UPS and UPS Freight negotiations. In case you missed the April 13th update, read it here. You can can also see the latest updates at UPSRising on Facebook. Check in with UPS Rising news here. Text "UPS" to 86466 to receive message alerts (message and data rates may apply).
FAA amendment would jeopardize wages, road safety
Apr. 25, 2018 | The Teamsters are sounding the alarm about a proposed change to the Federal Aviation Administration Authorization Act (FAAAA) that would halt the ability of states and localities to set any workplace rules for truck drivers in their jurisdictions. As an example, the provision would strip truckers of minimum wage protections, and would not require their employers to pay them the given rate in the city or state where they work, only the federal minimum of $7.25 an hour. In addition, the amendment would carve truck drivers out of traditional workplace protections like unemployment compensation and workers' compensation. And it would also reverse 80 years of worker protections and leave truckers more vulnerable to long hours and abusive working conditions… Teamsters
Teamsters UPS negotiations address economics; UPS Freight focuses on subcontracting, other issues
Apr. 27, 2018 | The Teamsters National UPS Negotiating Committee concluded its seventh round of negotiations this week in which the committee made an initial economic proposal. The initial proposal addresses Article 22 - Part- Time Employees; Article 34 - Health & Welfare and Pension; Article 40 - Air Operation; and Article 41- Full- Time Employees…The National UPS Freight Negotiating Committee started its initial discussions on Articles 43 and 44 (Subcontracting) with the employer. The committee also closed in on tentative agreements for Article 5 – Seniority and Article 18 – Workday and Workweek. It was a positive week with aggressive gains tentatively outlined in Article 5. Negotiations continue May 21. Click here for the PDF update.
You can vote more than once, but only your last vote counts
Apr. 30, 2018 | The company that is coordinating the ABF ratification vote, BallotPoint, received an inquiry from an ABF members who aid he was able to vote multiple times. Click here for BallotPoint's response to the member's concerns.
News Items - March 2018
Teamsters call on Joint Select Committee to move quickly on pension crisis
Mar. 1, 2018 | Following today's announcement of the final members of Congress that will serve on the bipartisan, House-Senate Joint Select Committee on Solvency of Multiemployer Pension Plans tasked with finding a solution to the nation's looming pension crisis, the Teamsters Union called for a commitment by the legislators to report a bill as soon as possible, and not wait until the November deadline. The retirement security of as many as 1.5 million active and retired workers could be at risk if pension legislation is not passed soon… Teamsters
Union continues to push for improvements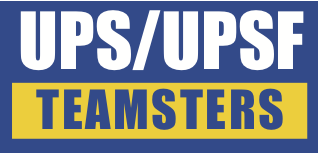 Mar. 2, 2018 | The Teamsters National UPS Negotiating Committee pushed for improvements on a variety of issues as the fourth round of contract negotiations with UPS and UPS Freight wrapped up today. "We still believe it is early in the negotiations process and things are progressing. We are maintaining our stance on issues that members have indicated are the most important," said Denis Taylor, Director of the Teamsters Package Division and Co-Chairman of the Teamsters National UPS Negotiating Committee. "During UPS Freight national negotiations this week, we continued to make gains," said Kris Taylor, Co-Chair of the Teamsters National UPS Freight Negotiating Committee. This week's full update here.
Teamsters make continued progress in bargaining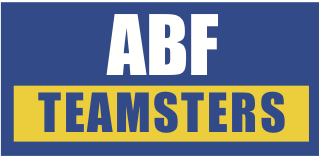 Mar. 5, 2018 | Representatives from the union and the company discussed the status and role of ABF within the ArcBest corporate family and had a positive dialogue concerning the future of ABF in the evolving transportation marketplace. The two sides also discussed various methods for growing work at ABF Freight and preserving Teamster jobs, and both sides also discussed equipment improvements… Full update here.
Hoffa: Janus case is cover for anti-union advocates
Mar. 7, 2018 | Workers in Michigan and across the nation have repeatedly come under attack from corporate interests looking to tamp down on wages so they can pocket higher profits. The latest example? A court case argued in front of the U.S. Supreme Court last week that seeks to gut public sector unions in an effort to reduce their effectiveness in the workplace… Teamsters
Automated driver assistance systems helpful to promote safety, UPS exec says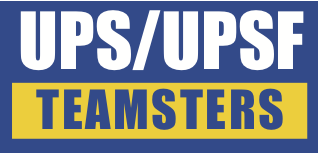 Mar. 8, 2018 | Features designed to avoid collisions, such as lane-departure warning systems, automatic emergency braking and video-based onboard safety monitoring systems would boost the safety of drivers and motorists, said Carlton Rose, UPS president for global fleet maintenance and engineering, to executives at the Technology & Maintenance Council annual meeting March 6. "They're coming. The real question is when. We just can't look at the technology coming at us. We must be actively engaged." … Transport Topics
My union or my president? Dueling loyalties mark Pa. race
Mar. 10, 2018 | The special election deep in Trump country in southwest Pennsylvania on Tuesday has become an acid test for the allegiance of working-class voters, and organized labor has gone all in for the Democrat in the race, Conor Lamb. Union activists have been knocking on members' doors, standing at the gates of steel mills and generally trying to claw back votes from 2016, when Hillary Clinton failed to connect with blue-collar workers across the industrial Midwest… New York Times
Amazon and UPS are betting big on drone delivery
Mar. 14, 2018 | In theory, getting a recent purchase delivered in mere minutes is every consumer's dream. In practice? It's not exactly easy to do. The logistics are complex and intense. The regulatory hurdles are steep and covered with red tape… UPS has estimated that cutting off just one mile for the routes of each of the company's 66,000 delivery drivers would amount to $50 million in savings. For this reason, UPS is testing drone deliveries, using the top of its vans as a mini-helipad… Business Insider
Hoffa: Pension committee must deliver on retirement promise
Mar. 16, 2018 | Years of hard work by Teamsters, retirees and other unions to reform the faltering multiemployer pension system finally are paying off. Late last month, congressional leaders announced the members of a bipartisan congressional pension committee, tasked with finding a solution to the nation's looming pension crisis by this November, and the panel met for the first time on Wednesday. It's not a moment too soon… As it stands, there are about 200 multi employer plans across the country –including the Teamsters' Central States Pension Fund – that are in danger of falling… The Hill
Teamsters, ABF grapple with detailed economics
Mar. 16, 2018 | The Teamsters National Freight Industry Negotiating Committee (TNFINC) and ABF Freight System began discussing wages and benefits this week and the Teamsters remain committed to fighting hard to protect members' interests. The current 2013-2018 contract expires at the end of this month. After several weeks of progress on language issues, the inevitable topic of pay and benefits has now been formally opened. As expected at this stage, the parties appear far apart… Read the update at Teamsters
DHL steps back into U.S. package delivery in challenges to UPS, FedEx
Mar. 16, 2018 | DHL said Thursday it is launching a new same-day and next-day delivery service for online retailers in Chicago, New York and Los Angeles. The service will expand to Dallas, Atlanta, San Francisco and Washington, D.C., by the end of the year, and will rapidly add more cities over the next few years…DHL's move to launch some U.S. delivery services again could increase competition for both UPS and FedEx, currently the dominant players in speedy e-commerce deliveries in the U.S…. Wall Street Journal
Brewery reform taps out as Md. House committee rejects bill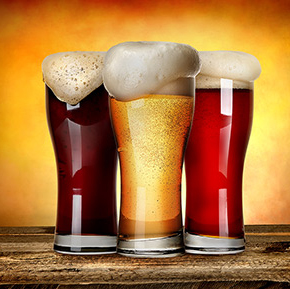 Mar. 20, 2018 | Unhappy with Comptroller Peter Franchot's bold venture into policymaking, a House committee voted 17-4 against the Reform on Tap bill the Democratic comptroller had been pushing for months as the best way to fix what he viewed as flawed beer regulations approved last year by the General Assembly…"This bill would have had devastating consequences for many family-owned small businesses that have been in Maryland for generations," said Best, vice president of the Maryland Beer Wholesalers Association. "We're glad to keep working with brewers to sell more Maryland beer in what's been a historic year for craft beer expansion in the Maryland brewing industry"... Baltimore Sun
Hoffa talks tariffs, pension on Fox Business News
Mar. 21, 2018 | "There's a national emergency right now to protect American jobs," Hoffa told FOX Business' Maria Bartiromo during an interview on Wednesday. "We need steel for national security, we need aluminum. We need to have strong, strong companies here. This is the beginning of something that will save American jobs and protect American security…" Watch the interview here.
Week 5: UPS negotiations highlights excessive OT, harassment, CDL requirement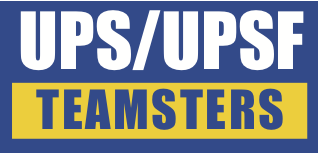 Mar. 26, 2018 | The UPS and UPSF negotiating committees have concluded their fifth week of negotiations and achieved tentative improvements to parts of the contract covering excessive overtime, harassment and other issues. The UPS Freight National Negotiating Committee made progress on CDL training requirements this week. "The committee reached tentative agreements on a number of issues," said Denis Taylor, Director of the Teamsters Package Division and Co-Chairman of the union's UPS Negotiating Committee. "The tentative agreements on particular articles are not final until the entire contract is negotiated, but the committee wants to keep members updated." So far the negotiations have focused on the union's proposals. The Teamsters and the company have reached tentative agreements on many proposals, including articles 3.1, 3.3, 3.7, 6.4, 8.7, 12, 17 and 37. Click here for full update. The next round of negotations is scheduled for the week of April 9.
Teamster Nation Podcast: Pushing to protect pensions
Mar. 29, 2018 | Listen to the latest episode of the Teamster Nation Podcast! Get the lowdown on a new joint select congressional panel that holds the future of the Teamsters' years-long effort to secure the retirements of hundreds of thousands of its members in its hands, and how retirees and workers can help. Plus, how a critically-acclaimed rock band sprung from Teamster security guard jobs at a New York City museum.
Tentative agreement reached with ABF
Mar. 29, 2018 | The Teamsters National Freight Industry Negotiating Committee (TNFINC) and ABF Freight System reached a tentative contract agreement, Ernie Soehl, Co-Chairman of the TNFINC, announced today. No further details will be released until leaders from Teamster local unions that represent ABF members meet in the next two weeks to review the tentative agreement and approve sending it out for a membership ratification vote. The parties agreed to an extension of the current agreement to allow for the ratification process to take place. Once the upcoming meeting takes place, the union will release more information. Stay tuned. Click here for a PDF of this update.
News Items - February 2018
Progress made during second week of negotiations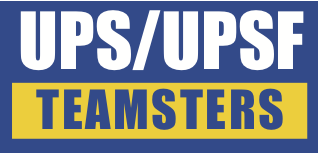 Feb. 1, 2018 | The Teamsters National UPS Negotiating Committee has made progress on a variety of issues as the second week of contract negotiations with UPS wrapped up today. "We are still early in the negotiations, but we are pleased to report that we made progress on a number of non-economic issues," said Denis Taylor, Director of the Teamsters Package Division and Co-Chairman of the National UPS Negotiating Committee. "This week gives us momentum as we prepare for the next round of negotiations later this month." Among other issues, the following were on the table this week… Teamsters
Progress slow this week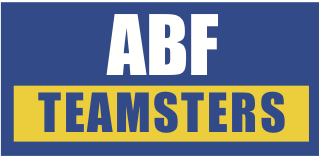 Feb. 2, 2018 | The second weekly round of bargaining with ABF Freight took place this week for a new collective bargaining agreement to succeed the ABF NMFA that is set to expire on March 31. Unfortunately not a lot of progress was achieved. The Teamsters National Freight Industry Negotiating Committee (TNFINC) has made clear that it wants to reach a new agreement but that any agreement will, among other things, need to address: the restoration of the vacation week that was given up last contract; better protections for road drivers from loss of work due to purchased transportation; protection of health and welfare and pension benefits; and reasonable wage increases... Read more here.
Child care tax credit increase for working parents proposed in Maryland
Feb. 5, 2018 | For the first time in more than 15 years, the little-known child care subsidy is getting election-year attention from politicians in Annapolis. A proposal introduced last month would extend access to a child care tax credit to families that earn $150,000 a year, up from the current cap of $50,000, set in 2001…The proposal to increase the subsidy voucher has strong support in the state Senate, where 32 senators have sponsored the measure — eight more than required for passage… Baltimore Sun


Joint Council 62 Executive Board: (L-R) Trustee Lawrence Geho (President, Local 888); Vice President Sean Cedenio (Secretary-Treasurer/Principle Officer, Local 570); Trustee Tom Krause (Secretary-Treasurer/Principle Officer, Local 992); Secretary-Treasurer Larry Wolfe (President, Local 453); President Denis Taylor (President, Local 355); Recording Secretary Dave White (Secretary-Treasurer, Local 355); Trustee Richard Brown (President, Local 570)
Joint Council 62 officers, trustees elected to another term
Feb. 6, 2018 | In January Joint Council 62 held nominations for its 2018-2021 term. Local 355 Vice President Bill Alexander conducted the nominations. The incumbents were nominated and unanimously re-elected. The Council, comprised of Teamster leaders from around our region, allows participating Locals to pool resources to address issues of common interest and coordinate bargaining and organizing efforts. Teamster Joint Council 62 is comprised of Local Union 355 (Baltimore), Local Union 453 (Cumberland), Local Union 570 (Baltimore), Local Union 888 (Baltimore Sun), and Local Union 992 (Hagerstown).
Teamsters support bipartisan Congressional committee to solve pension crisis
Feb. 8, 2018 | The Teamsters Union applauds today's announcement of the formation of a bipartisan, House-Senate Joint Select Committee to find a solution to the nation's growing pension crisis which could threaten the retirement security of as many as 1.5 million active and retired workers. Sen. Sherrod Brown (D-OH) secured the formation of the committee as part of the budget compromise announced today. The committee, which will be comprised of six senators and six members of the House evenly divided by party, will work toward reporting a bill to solve the pension crisis… Teamsters
Supreme Court hands victory to Pa. voters
Feb. 7, 2018 | This week, the U.S. Supreme Court took a stand against gerrymandering by doing nothing at all. The high court refused to intervene and overturn a Pennsylvania Supreme Court ruling that ordered the state legislature to redraw new congressional districts before the June primary. Lawmakers therefore have until the end of the week to draw new districts and submit them to Gov. Tom Wolf for his approval… Teamsters
Members taking active role; negotiations set to resume Feb.19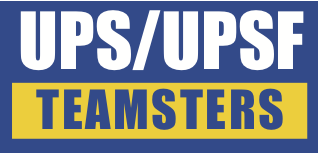 Feb. 9, 2018 | As the Teamsters National UPS and UPS Freight Negotiating Committees prepare to resume contract negotiations on February 19, members are continuing to take an active role and asking questions. More than 20,000 Teamsters joined the UPS and UPS Freight contract negotiations update call on January 28, and scores of members left questions after the call. Click here for the most frequently asked questions and answers.
Negotiating committee reports progress on some issues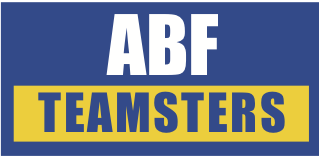 Feb. 19, 2018 | The Teamsters National Freight Industry Negotiating Committee (TNFINC) and ABF Freight resumed bargaining last week and the union reported progress on some of the issues. View the contract update here.
'Day of Action' set to bring workers together to support their unions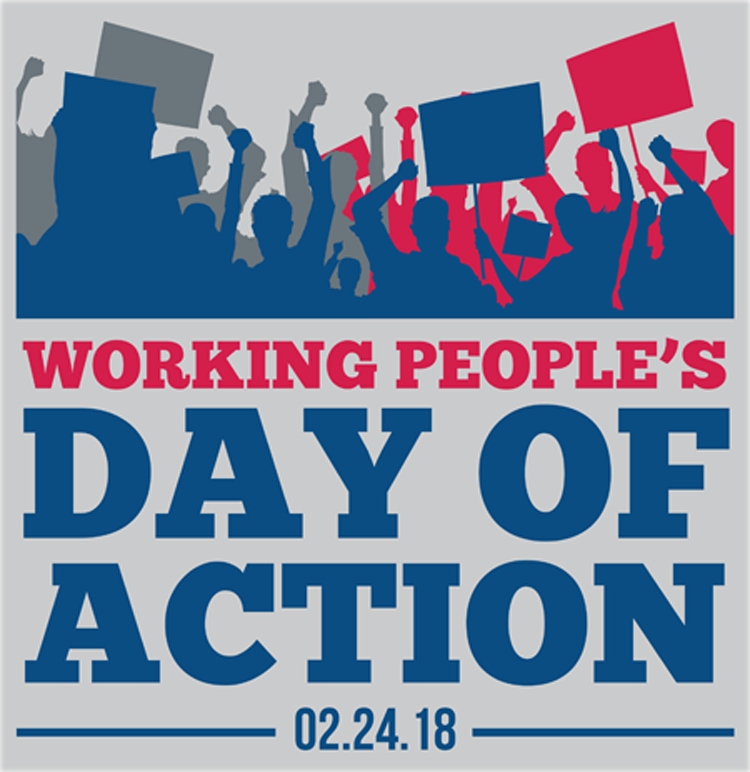 Feb. 22, 2018 | Workers all across the country will come together in cities from coast-to-coast Saturday to urge lawmakers to stand up to big business bullies dumping dollars into an effort to tamp down on the collective bargaining rights of those on the job. As part of the Working People's Day of Action, attendees will challenge the latest attack on laborers that will come before the U.S. Supreme Court on Feb. 26, when oral arguments will be heard for Janus v. AFSCME. The court will decide whether non-union public sector workers should continue to contribute fees to cover workplace representation they receive from unions like the Teamsters. Read more at Teamsters. To find out more and locate the nearest gathering, click here.
Progress at the bargaining table continues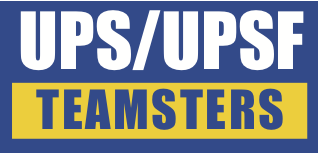 Feb. 27, 2018 | The Teamsters National UPS Negotiating Committee continued to make progress on a variety of issues as the third round of contract negotiations with UPS and UPS Freight wrapped up last Thursday. "We made further progress on a number of non-economic issues," said Denis Taylor, Director of the Teamsters Package Division and Co-Chairman of the Teamsters National UPS Negotiating Committee. "We look forward to more progress when we resume negotiations next week." Among other issues, the following were on the table last week… Teamsters Negotiations continues this week.
Md. Teamsters oppose beer reform bill that would hurt union jobs
Feb. 27, 2018 | Dozens of (Baltimore) Local 570 beer distribution members showed up at a hearing last week in Annapolis to support area beer distributors. The companies are concerned The Reform on Tap Act of 2018 will "throw off the balance among brewers, distributors and retailers – the three arms of the state's tiered alcohol industry." Speaking to the Baltimore Business Journal, Local 570 Secretary-Treasurer Sean Cedenio said the measure "would have a devastating result on the members we represent…" Teamsters Local 570
News Items - January 2018
Workers must be protected from deadly silica dust
Jan. 2, 2018 | "The U.S. Court of Appeals has upheld OSHA's finding – based on extensive research and expert testimony – that silica dust is significant risk to workers' health. The silica standard remains in effect, with feasible, affordable requirements to reduce dust in the workplace and protect workers from silicosis and other potentially life-threatening diseases."…"This is a huge win for millions of workers in construction, foundries, mining, shipbuilding and many other industries. Low-wage workers and those in the informal sector can now be ar rejects 'all of Industry's challenges' to Silica Rule... Labor Press Related: U.S. Court of Appeals rejects all industry challenges to silica rule.
Teamsters, workers win initial Delaware RTW battle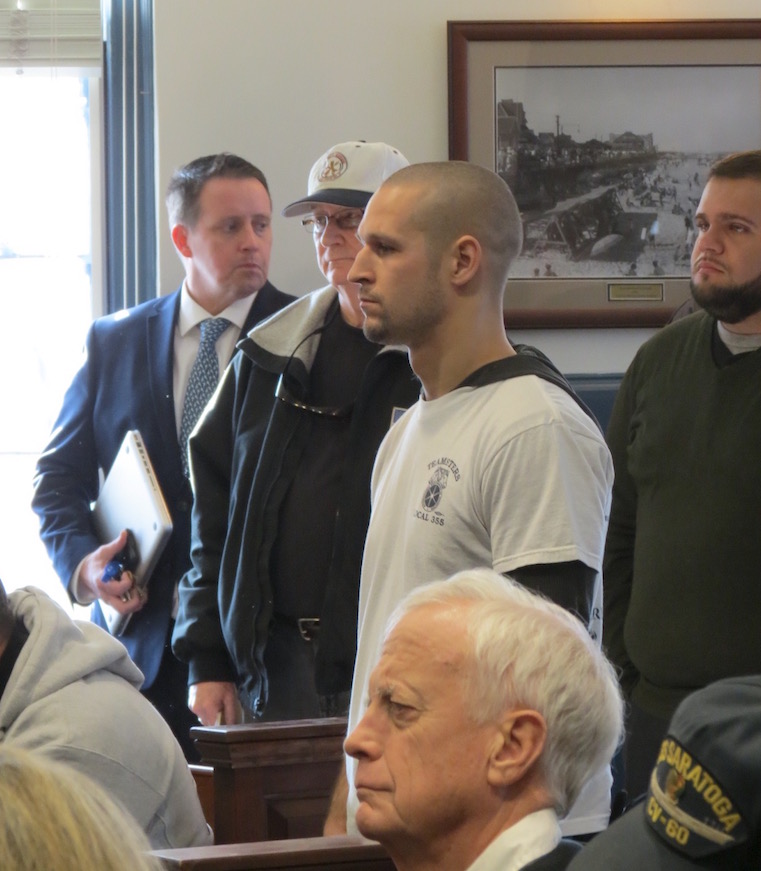 Jan. 4, 2018 | Delaware Teamsters joined hundreds of their union brothers and sisters this week in pushing back against a county effort to institute a right to work (RTW) provision that would curtail workers' collective bargaining rights and tamp down on wages for thousands in Sussex County. A vote on the RTW measure was postponed Tuesday after it became clear the vast majority of those in attendance were against it. The overflow crowd spread outside of the council chambers, where Teamsters and other union members rallied in the frigid cold against the anti-worker ordinance. The legislation, however, could be brought back up for consideration as soon as next week. Sussex County resident Chris Johnson (right, center), a Teamsters Local 355 shop steward employed by Burris Foods, Inc., was among dozens of speakers who voiced opposition to the RTW provision. "I speak to you as a Teamster member but also as a resident, a father and husband... I'm proud to be a union member earning a good wage that supports my family…" Continue reading at 355 News
Millennials at Tacoma, Wash. kennel unionize with Teamsters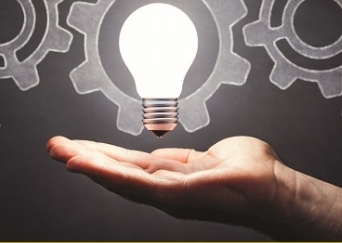 Jan. 8, 2018 | Applications for 2018 are now being accepted by the James R. Hoffa Memorial Scholarship Fund. The application process must be completed through the on-line portal found on the Fund's website: www.jrhmsf.org (The "Key" for the JRHMSF applications is JRHMSF). Two types of scholarship applications are available: Academic and Training/Vocational. The details and eligibility requirements for each scholarship are available on the Fund's website, www.jrhmsf.org
Right to work defeated in Sussex County
Jan. 9, 2018 | In a win for Teamster union members who work in Sussex County, Delaware, its County Council today rejected a right-to-work measure in a 4-1 vote… teamsters355.com
The ugly truth about right-to-work laws
Jan. 10, 2018 | The roots of "Right to Work" is as rotten as the legacy of Jim Crow racism - because they are one and the same. Check out this important video from Teamsters Local 1932 about the ugly truth behind RTW and its insidious growth... Facebook.com/Teamsters
Teamsters, ABF address non-economic issues as negotiations kick off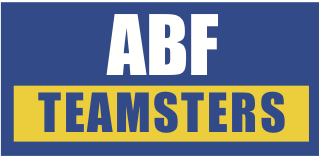 Jan. 12, 2018 | The meetings this week focused primarily on language issues but ABF continues to raise claims that its employee and operating costs are too high. The National Freight Industry Negotiating Committee (TNFINC) however, has made it clear that the members are not interested in a concessionary contract…Teamsters Follow ABF Teamsters on Facebook.
Teamsters win $1 million settlement on behalf of road drivers at YRC Freight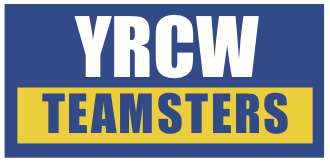 Jan. 12, 2018 | The collective bargaining agreement with YRC Freight limits the amount of over-the-road freight that can be put on trains or hauled by non-bargaining unit personnel. The Teamsters Union monitors those amounts. After reviewing the situation and convening a meeting of the committee that monitors compliance, it was determined that the company had in fact exceeded the permissible amounts… Teamsters
Teamsters honor legacy, celebrate contributions of Dr. Martin Luther King Jr.
Jan. 15, 2018 | Fifty years ago this year, Dr. Martin Luther King Jr. stood up for striking sanitation workers in Memphis before an assassin struck him down. "The Memphis sanitation workers' strike is remembered as an example of powerless African-Americans standing up for themselves. It is also remembered as the prelude to the assassination of the Rev. Martin Luther King Jr." according to a recent Smithsonian magazine story. Teamsters across the country will honor the legacy of civil rights and labor leader Martin Luther King Jr. on Jan. 15, 2018. More at Teamsters…
Teamsters present initial UPS and UPS Freight contract proposals to Company
Jan. 23, 2018 | The Teamsters National Negotiating Committee presented the union's initial UPS and UPS Freight contract proposals to the company yesterday, marking the start of negotiations. These are the initial contract proposals and are subject to change during negotiations. The contract proposals are available on the app. (If you have not downloaded the app, we encourage you to do so to receive the most up-to-date information. Download the app by searching "UPS Rising" in the App Store or Google Play.) Negotiations are scheduled to continue through Thursday of this week, and multiple dates have been scheduled for future negotiations. More information will be released later this week.
XPO ordered to pay up in Miami
Jan. 25, 2018 | A judge has told XPO to pay workers in Miami for raises the company unlawfully withheld after the workers forms their union with Teamsters Local 769. This is the latest legal victory for workers seeking justice at XPO. Teamsters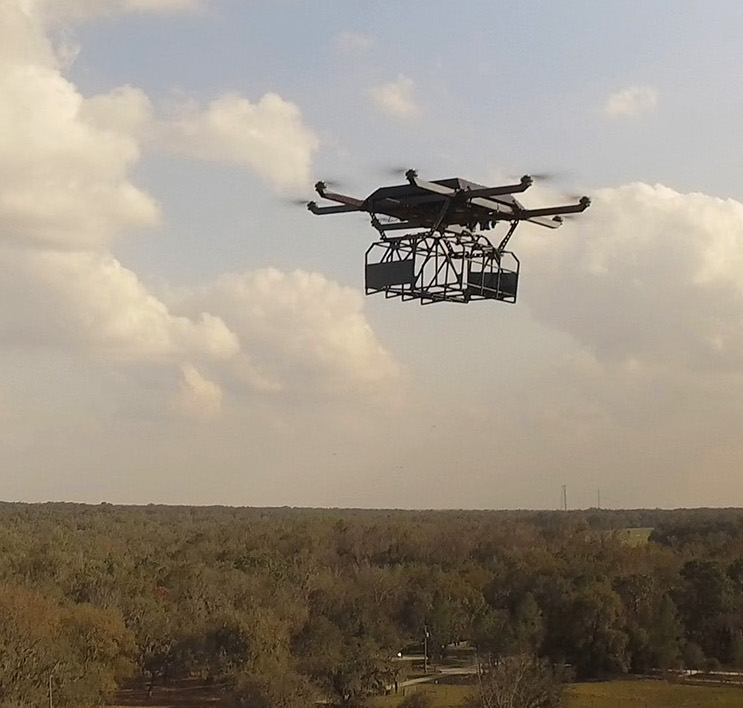 Teamsters tell UPS no drones or driverless trucks
Jan. 24, 2018 | The Teamsters union wants to prohibit United Parcel Service Inc. UPS -0.59% from using drones or driverless vehicles to deliver packages. That was one of the labor union's initial demands as it kicked off high-stakes contract talks with UPS this week. The Teamsters also want the parcel giant to eliminate late-night deliveries and add another 10,000 workers to the ranks, among other things… Teamsters Related: UPS tries arming its drivers with an Octocopter drone.
Teamsters, UPS bargaining is underway. Here's how you can get involved.
January, 2018 | UPS and UPS Freight contract negotiations will kick off later this month. For an update on the process of negotiations and what you can do to be involved, please join Denis Taylor, Director, IBT Package Division, for a conference call on Sunday, January 28, 2018 at 6 pm eastern time. Details here. Reminder: The contract proposals are available on the app. (If you have not downloaded the app, we encourage you to do so to receive the most up-to-date information. Download the app by searching "UPS Rising" in the App Store or Google Play.)
ABF contract negotiations continue January 29
Jan. 26, 2018 | The Teamsters National Freight Industry (TNFINC) will hold a second round of negotiations with ABF starting on Monday, January 29. This first round of negotiations took place from January 8-11. The initial meetings focused primarily on language issues but ABF raised claims that its employee costs and operating costs are too high. TNFINC, however, made it clear that members were not interested in a concessionary contract… Learn more.
Teamsters, UPS wrap up first week of contract negotiations
Jan. 26, 2018 | The Teamsters National Negotiating Committee wrapped up the first week of negotiations today after both sides exchanged initial UPS and UPS Freight contract proposals. "This week was for both sides to present their initial non-economic proposals and for both parties to ask questions about their intent," said Denis Taylor, Director of the Teamsters Package Division. "While these proposals are likely to be amended as negotiations proceed, it was good to finally present the members' positions. We will reconvene our talks next week in Virginia." Learn more here. Don't forget to join the UPS & UPS Freight Contract Negotiations Call this Sunday (Jan. 28) at 6pm ET.
December 2017
Package Drivers: Important information regarding the 70-Hour rule
Dec. 3, 2017 | The Package division issued a memorandum about UPS's intent to implement an 8-day/70-hour workweek for purposes of package drivers' hours of service under DOT regulations – View the memorandum here.
Hoffa to UPS CEO David Abney: 70-hour work week not acceptable
Dec. 5, 2017 | General President Jim Hoffa wrote to Abney about the company's implementation of the 8 day/70-hour workweek for package drivers: "On behalf of the 250,000 Teamster-represented UPS employees, I want to express my outrage and concern over the Company's decision… We have instructed our Local Unions to utilize all contractual and legal remedies to protest the Company's actions… I assure you the Union will make every effort at the bargaining table to ensure that its members will not have to pay the price for the Company's mismanagement in the future." Read Hoffa's letter here.
UPS and UPS Freight contract negotiations begin January 22, 2018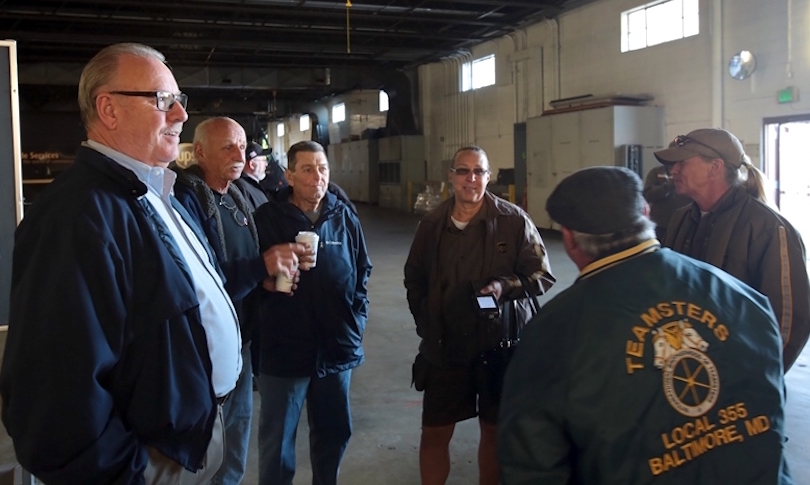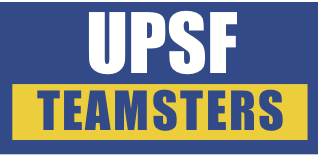 Dec. 12, 2017 | As the union prepares for UPS and UPS Freight national talks to begin in January, supplemental committees have been meeting over the course of the last two months to exchange proposals and engage in bargaining sessions with the company. Sessions for national negotiations have been scheduled through June. We will provide updates to local unions and members at the end of each weekly negotiating session. Please check Uprising.org, the UPS Rising Facebook page and the UPS Rising mobile app for regular updates as we enter the next few critical months of negotiations in our fight for a strong UPS contract in 2018. Full update here.
Pennsylvania paycheck deception bill defeated
Dec. 13, 2017 | Pennsylvania legislators voted last night against the proposed Senate Bill 166 which was characterized as a "paycheck protection" bill, but was actually a means to silence the voice of working families. [ "Paycheck protection" bills seek to end payroll deductions for political contributions from workers' paychecks.] "We applaud the legislators who voted NO on this bill," said William Hamilton, president of the Pennsylvania Conference of Teamsters and International Vice President. "As it stands, union members choose whether to join a union, set their own dues, elect their own leaders and vote on where and how their money will be spent." Right to Voice Political Views Upheld
Teamsters, ABF to exchange contract proposals December 18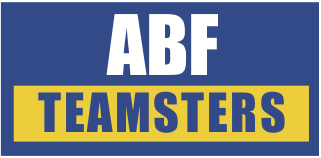 Dec. 14, 2017 | The Teamsters National Freight Industry Negotiating Committee (TNFINC) is prepared to exchange initial national contract proposals with ABF on Monday, December 18, 2017, and TNFINC is ready to negotiate a contract that addresses members' issues. Following the initial contract proposal exchange, negotiations will commence in earnest on January 8, 2018… Full announcement here.
Supplemental committees continue talks with Company
Dec. 18, 2017 | As the union prepares for UPS and UPS Freight national talks to begin in January, supplemental committees have been meeting over the course of the last two months to exchange proposals and engage in bargaining sessions with the company. Out of the roughly 30 supplemental meetings held since October, common issues that have been raised by the company include flexible workweeks and the day after Thanksgiving holiday… UPS Rising
Reuters: UPS reserves 125 Tesla semi-trucks, largest public pre-order yet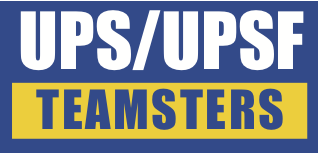 Dec. 20, 2017 | United Parcel Service Inc said on Tuesday it is buying 125 Tesla Inc all-electric semi-trucks, the largest known order for the big rig so far, as the package delivery company expands its fleet of alternative-fuel vehicles. Tesla is trying to convince the trucking community it can build an affordable electric big rig with the range and cargo capacity to compete with relatively low-cost, time-tested diesel trucks. This is the largest public order of the big rig so far, Tesla said. Tesla unveiled its semi last month and expects the truck to be in production by 2019. Teamsters
News Items - November 2017
Taylor, European union leaders meet to discuss UPS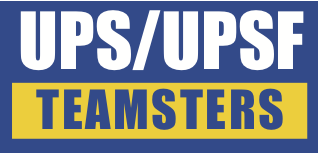 Nov. 3, 2017 | This week, Teamsters Package Division Director (and Local 355 President) Denis Taylor met wth a delegation of Nordic labor union leaders who represent UPS workers in Finland, Denmark, Norway and Sweden… Continue reading at teamster.org.
Federal bills aim to stop exploitation of Teamster-backed port truckers
Nov. 9, 2017 | The Teamsters Union today denounced the passage of legislation (H.R. 3441) introduced by House Republicans that rolls back the 2015 National Labor Relations Board (NLRB) "joint employer" ruling in the case of Browning-Ferris Industries, Inc. (BFI). The decision ensured strong protections for millions of American workers by holding accountable employers that rely on temporary or contracted workers when those employers call the shots. The joint employer rule prevents companies from claiming they are not responsible for workers employed by agencies retained by the company… Teamsters
Union workers protest safety conditions at Potomac Center in Hagerstown
Nov. 15, 2017 | Employees at the Potomac Center in Hagerstown's West End said working conditions at the state-owned facility are so unsafe that they fear for their lives. Kicking, spitting and biting by residents is a regular occurrence, according to employees. Without the proper training, workers contend they also are ill-equipped to handle patients who regularly escape from the facility… Herald Mail Media
Teamsters LU 162 compels UPS to pay Health & Welfare delinquency
Nov. 20, 2017 | Contracts often contain language that gives the union the right to use important leverage to compel and employer to pay health and welfare contributions in a proper and timely manner. In this case, a recent audit of UPS revealed that it had shorted the Oregon Teamsters Employers Trust over $283,772.32 in health and welfare contributions. With penalties and interest this amounted to a total of $354,420.38… Teamster
Hoffa to brief members on NAFTA 2.0 goals
Nov. 29, 2017 | The Teamsters are taking a leading role in helping to craft a new North American Free Trade Agreement (NAFTA) that puts the people above the powerful. And tonight, Teamster General President Jim Hoffa will brief members about the union's work. Hoffa will be joined by Rep. Brian Higgins (D-N.Y) during the NAFTA teleforum, which Teamsters can preregister for here. Those signing up ahead of time will receive a call when the event starts at 8 p.m. EST, 5 p.m. PST. More info
News Items - October 2017
Teamsters denounce false reports of striking drivers in Puerto Rico
Oct. 2, 2017 | The Teamsters Union denounces reports from online, anti-union sources that stated Teamster truck drivers in Puerto Rico have refused to move supplies from the port as part of an effort to leverage wage increases from the government. These reports are false and have no basis in fact. The truth is that members from Teamsters Local 901 in San Juan have been working or volunteering since the day after the hurricane passed, helping with disaster relief and recovery… teamster.org
Tell Congress not to overturn the NLRB's joint employer ruling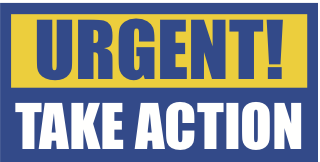 Oct. 4, 2017 | The House Committee on Education and the Workforce is marking up legislation that would have a drastic impact on what it means to be an employer. H.R. 3441, the Save Local Business Act redefines the term "employer" so narrowly that many workers will have no remedy when their employers violate wage laws or their rights to organize and bargain collectively. Learn more here, then take action!
Hoffa: NAFTA should deal with trucking, labor
Oct. 4, 2017 | While the third round of renegotiations of the North American Free Trade agreement ended last week, the status of many important issues remains in flux, including workers' rights and cross-border trucking. At the top of the agenda is fixing the mistake of including long-haul trucking in the original NAFTA. This issue must be addressed in these negotiations. Not only do truckers stand to benefit, but American lives are at stake. Old and unsafe trucks put our highways at risk and pollute or air, putting the public's health in jeopardy… detroitnews.com
Two California Teamsters among the dead in Vegas shooting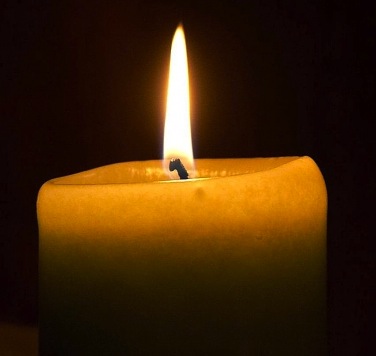 Oct. 5, 2017 | Two Teamsters members from California, Dana Gardner of Local 1932 in San Bernardino, and Rachael Parker of Local 911, a police records clerk from Manhattan Beach, were among 59 people killed in the shooting massacre in Las Vegas the night of October 1-2, the Southern California Teamster reported. A kindergarten teacher from southern California, Jenny Parks, a member of a National Education Association local there, also was shot to death… peoplesworld.org
UPS Teamsters convene national grievance committee panels
Oct. 5, 2017 | Representatives and leaders of UPS and UPS Freight Teamster local unions are meeting this week in Seattle for Teamsters National Grievance Committee panel sessions. Across the table from company representatives, subcommittees are hearing dozens of grievance cases on subcontracting, 9.5 violations, safety and health violations, and other issues. The meetings were kicked off on Monday with a pre-panel session led by Teamsters Package Division Director Denis Taylor who ran through the docket of cases. Taylor commented on the upcoming contract negotiations and the need for unity among all UPS Teamster locals in order to win the strongest contract possible in 2018... teamster.org
Teamster locals to review UPS contract proposals October 17
Oct. 11, 2017 | On Tuesday, October 17, representatives from each local union that represents UPS and UPS Freight Teamsters will be meeting in the Washington, D.C. area to review and approve national contract proposals that will be submitted to UPS when negotiations begin. This "two-person" meeting includes two representatives from each UPS and UPS Freight local union. "There are a lot of issues at stake in the upcoming negotiations, including UPS members' pensions, ongoing harassment by management, new technology, and subcontracting issues," said Denis Taylor, Director of the Teamsters Package Division. "Following our day-long review next week, we will be submitting these proposals to the company when negotiations start, which we expect to happen in January," Taylor added. UPS and UPS Freight proposals will be reviewed separately at the October 17 meeting
Public Service members: Join the discussion about public service employee unionism
Oct. 11, 2017 | All Teamster public sector members as well as their local and Joint Council representatives are invited to a special radio program on The Rick Smith Show this Thursday, Oct. 12 at 5:00 pm eastern. Union advocate and radio labor show host Rick Smith will have a Teamster-only show that will focus on the future of public employee unionism in America and a discussion about the upcoming Supreme Court case on the constitutionality of "fair share" fees and the prospect of national right to work in the public sector. The dial-in number for those wishing to express an opinion or ask a question is: 1-717-422-5215. Access the program (and hear a recording afterwards) on your computer, www.TheRickSmithShow.com or, on your smart phone, access the The Rick Smith Show using the Stitcher app.
Las Vegas Teamster sells his Harley to go to Puerto Rico and volunteer
Oct. 12, 2017 | When Marco Cruz heard about the need for truck drivers to help hurricane victims in Puerto Rico he knew he could help. The single dad of two teenagers was born in Puerto Rico but has lived in Las Vegas for over 40 years. Cruz has a commercial drivers license and experience driving tanker trucks. But to pay for his humanitarian mission, Cruz had to sell his Harvey Davidson motorcycle… thedenverchannel.com
Leaders from UPS local unions overwhelmingly approve proposals
Oct. 18, 2017 | More than 260 local union leaders who represent Teamsters at UPS and UPS Freight gathered today in the Washington DC area to review national contract proposals, all of which were approved. General President Jim Hoffa, Chairman of the UPS National Negotiating Committee (NNC), said the proposals will be submitted to the company when national negotiations begin in January. Contract proposals adopted today by the NNC focus on subcontracting, excessive hours and other issues. For UPS members, additional proposals were adopted related to ongoing harassment and increases in the average size and weight of shipments; UPS Freight proposals also took up the issue of blackout weeks… teamster.org
UPS contract update
Oct. 23, 2017 | The Package Division has received some questions about the process by which the National Agreement for UPS and UPS Freight are negotiated. To help answer this questions, information has been provided here. Updates on negotiations for the National Contract that will begin in January can be found at www.upsrising.org.
Federal bills aim to stop exploitation of Teamster-backed port truckers
Oct. 30, 2017 | …House Democrats introduced two federal bills last Thursday aimed at cracking down on port trucking companies that have for years exploited their workforce with lease-to-own contracts that forced drivers to work around the clock for pay that sometimes dipped to pennies on the hour. The measures come in response to an investigation that revealed truckers were working as modern-day indentured servants while hauling goods for America's retail giants… USA Today
News Items - September 2017
Hoffa: This Labor Day, we remember that the purpose of a union is to stand together Sept. 1, 2017 |  In his Labor Day message, General President Jim Hoffa wrote: "Our union's response to the devastation of Hurricane Harvey makes this Labor Day more meaningful than ever.

News Items - August 2017
Teamsters convince Congress to block driverless trucks
Aug. 8, 2017 | The Teamsters is fighting tooth-and-nail against the legal implementation of autonomous trucks in the US. Last week it successfully lobbied Congress to place a 10,000 pound weight-limit on current driverless vehicle legislation. The legislation represents a rare example of bipartisanship under the current administration; it passed with a vote of 54-0. thenextweb.com
Teamsters Disaster Relief Fund coordinating efforts with South Texas leaders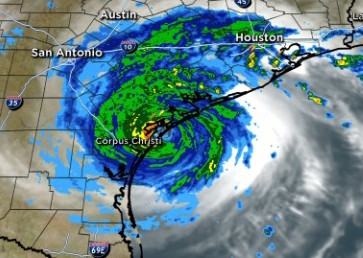 Aug. 28, 2017 | General President Hoffa has directed international union staff to provide all necessary support to members impacted by Hurricane Harvey and the resulting floods. Assessments are currently being conducted on the best ways for the Teamster Disaster Relief Fund, Joint Councils and Local Unions to provide support to our members and retirees affected by the unprecedented storm. In the meantime, you can make donations directly to the Fund here and the funds will be earmarked for assistance to members impacted by Hurricane Harvey. teamster.org
News Items - July 2017
Teamsters call on Locals to gather up UPS contract proposals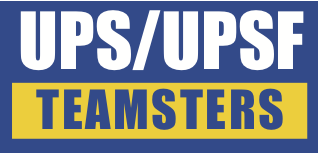 July 7, 2017 | The Teamsters UPS National Negotiating Committee has sent out notices to all UPS and UPS Freight locals requesting contract proposals from members. Separate proposal forms for the UPS Master Agreement, supplements, riders, addenda and the UPS Freight Agreement have been sent out to locals who will be pulling together meetings with UPS members in the coming weeks. Schedule information for our proposal meeting will be available soon. Proposals must be returned back to the IBT by August 31.
Teamsters tell Big Pharma shareholders: Vote no on boss' bonus
July 12, 2017 | The Teamsters are trying to punish Big Pharma for flooding the country with prescription pain killers by hitting one of its top leaders where it hurts – in the eyes of shareholders. The union has taken the unusual step of directly calling on McKesson Corp. shareholders to turn thumbs down on July 26 to the $1.1 million bonus that was awarded earlier this year to its Chief Executive… nbcnews.com Related: Teamsters urge McKesson shareholders to reject CEO pay plan amid opioid probe. (Why this issue matters to our union.)
Clare Rose, Teamsters have TA after weeks of strike
July 17, 2017 | Clare Rose and its 130 delivery drivers and warehouse workers have negotiated a new contract, ending a nearly three-month strike against East Yaphank beer distributor, company and union officials said. The deal restores pension contributions for workers but remove a sales function that had been responsible for part of drivers' pay. Ed Weber, president of Local 812, said in a statement the union was pleased to reach and agreement "that preserved our pension and provides fair wages under a new sales model." … newsday.com
Send us your completed contract proposal form no later than August 15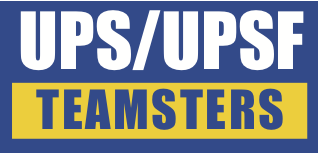 July 19, 2017 | On July 5 we mailed you a contract proposal form with an attached cover letter describing the importance of your input as part of the Union's process for upcoming negotiations. It's more important than ever that all members are engaged in the process ahead of bargaining so we can be a strong an united force at the negotiating table. From Sean O'Brien, Package Division Director: "It is great to see so many Teamsters passionate about the upcoming negotiations – we are seeing a lot of ideas from members on social media, it's extremely important that members get with their locals to fill out these proposal forms." You must return the completed proposal form to Local 992 no later that 5 pm Tuesday, August 15, 2017. Proposal forms are available for download: UPS/Master Agreement UPS/Supplement, Rider, Addendum UPS Freight Proposal Form
President Hoffa on Mornings with Maria: We have to get jobs back
July 20, 2017 | Teamsters General President Jim Hoffa said in a Fox Business News interview yesterday that the interests of workers must not be forgotten as the administration begins to renegotiate NAFTA. Watch here.
Social Security and It's Purported Death Spiral – and A Scam Warning
July 24, 2017 | "Preserving Social Security in anything like its current form for our kids and grandkids involves sacrifice, not financial subterfuge," [Washington Post columnist Allan Sloan] says. "We have to put in more cash and slow the growth in benefit outlaws. Trusting in trust funds and ignoring reality won't end well. You can trust me on that." If what Sloan has to say isn't scary enough, there's a new scam out there you need to avoid, according to the Social Security Administration. The agency said in a warning last week … Retirees
Wolf nominates teachers' union head to be Penn. labor secretary
July 24, 2017 | Democratic Gov. Tom Wolf is turning to the leader of the state's largest teachers' union, Jerry Olekslak, to head the Department of Labor and Industry. The nomination requires Senate approval… usnews.com
XPO workers in Texas win recognition with Teamsters
July 24, 2017 | XPO workers in Laredo, Texas who voted to form their union with Teamsters Local 657 have won a major victory. The group of drivers and dockworkers were the very first former Con-way Freight workers in the country to form their union with the Teamsters. The workers and the Local Union have fought diligently to be recognized as a union and begin contract negotiations since winning their election in 2014, but XPO has deliberately delayed the process every step of the way. Last week the company lost their court battle and has formally recognized the workers' union and will begin contract negotiations. teamsters.org
Excessive CEO pay fight takes new turn
July 26, 2017 | The fight against excessive CEO pay is a fight the Teamsters know well. For years, the union has decried the disproportionate pay between those at the top of the corporate structure and those who actually do the work that makes the firm profitable. But it has taken on added meaning recently as one of the nation's richest CEOs continues to collect substantial payment while his company gets punished by the U.S. Justice Department for the role the company played in failing to report suspicious opioid orders… teamster.org Related: Seventy top health care CEOs raked in $9.8 billion since 2010.
UPS reports 8% rise in domestic revenue; Teamsters call for 'fair contract'
July 28, 2017 | UPS announced Thursday an 8.1 precent U.S. domestic revenue bump in their second-quarter earnings, furled in large part by surging ecommerce deliveries. The report drew a call for fairness from the Teamsters union representing UPS aircraft mechanics which is involved in a contract dispute with the company… bizjournals.com
Teamsters support bipartisan effort in Senate to repeal Cadillac tax
July 31, 2017 | Currently, the excise tax, commonly referred to as the Cadillac Tax, places a 40 percent tax on high-quality health care plans. This tax will only hurt working men and women who will see their premiums rise as costs are passed down the line. "Senators on both sides of the aisle are doing the right thing and fighting to repeal this harmful tax on good health care plans," General President Jim Hoffa said... teamster.org
News Items - June 2017
Memorial fund set up for victims of UPS San Francisco shooting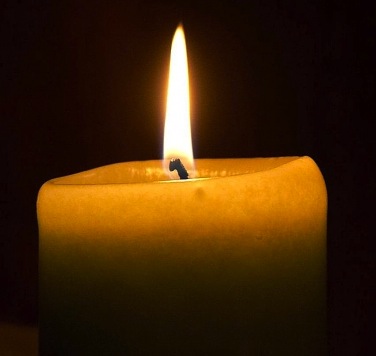 June 20, 2017 | Teamsters Joint Council 7 in Northern California announced yesterday the establishment of a fund to help raise money for the families of the victims of the June 14 tragedy at the San Francisco UPS facility that resulted in the deaths of three members at the hand of their fellow driver. "We are encouraging our affiliates and our members to consider joining us in making a contribution to help the families who have been devastated by this terrible act," said Ken Hall, Teamsters General Secretary-Treasurer. Details here.
More than 1,000 Teamsters rally to keep their 'fundamental right' to join a union
June 21, 2017 | Union members swarmed the Capitol steps Tuesday afternoon to voice their opposition to right-to-work legislation in Pennsylvania. The rally was organized by the Pennsylvania Conference of Teamsters and drew and estimated 1200 attendees ranging from Teamsters to Steelworkers and AFSCME members… pennlive.com
Anheuser-Busch distributor agrees to reopen negotiations with strikers
June 26, 2017 | Clare Rose, the Anheuser-Busch distributor in Long Island whose workers have been on strike since April 23rd, has agreed to reopen negotiations with Teamsters Local 812… laborpress.org
Port truck drivers end strike in Los Angeles
June 26, 2017 | A week-long strike by Port of Los Angeles/Long Beach truck drivers and warehouse workers culminated in a large and raucous rally on the steps of the Los Angeles city hall on Friday, June 23. Striking workers and their allies then proceeded inside to deliver nearly 10,000 petition signatures calling on Mayor Eric Garrett, as well as Long Beach mayor Robert Garcia, to end indentured servitude at the ports they oversee… teamster.org
Call your senators now to oppose their ACA repeal and replace bill
June 27, 2017 | Senate Republicans recently released their Affordable Care Act repeal and replace bill called the Better Care Reconciliation Act. This legislation is terrible for working families in America. The bill will likely cause tens of millions to lose insurance coverage over the next decade while cutting taxes for the very wealthy and corporations. The Teamster have long opposed proposals to tax workers health benefits; this legislation retains the 40% excise tax ("Cadillac tax") on high quality plans but repeals all other ACA taxes. Hardworking Americans shouldn't have to experience a 40% penalty on their collectively bargained benefits while the wealthy and corporations see their taxes repealed. Tell your Senators to VOTE NO on the the Better Care Reconciliation Act of 2017.
WSJ: Teamsters push back on UPS golf cart delivery vehicles
June 29, 2017 | ...Starting Thursday, UPS can use golf carts to deliver packages in Kentucky thanks to a new state law allowing delivery drivers to use the vehicles on public roads. The company plans to use retrofitted golf carts to complement its fleet of brown delivery trucks primarily during the winter holidays, when daily volumes can rise two-thirds from normal levels. But union leaders, who had opposed the legislation, argue that having the vehicles share the road with cars and trucks puts workers at risk. They also object because at UPS golf cart drivers earn less than traditional truck drivers... teamster.org
News Items - May 2017
YRC Freight rescinds pay cuts – but not for all workers
May 1, 2017 | Three years after the Teamsters agreed to pay cuts to prevent YRC Freight trucking company from going bankrupt, the company is rescinding the cuts – but only for workers in some areas. YRC Freight and two of its regional trucking affiliates agreed Apr. 10 to end the two-tier system for newly hired truckers and mechanics and gradually eliminate the 15% pay cut for dockworkers… laborpress.org
Teamsters aircraft mechanics print open letter to UPS CEO
May 2, 2017 | As UPS prepares for its annual shareholder meeting, more than 900 of its aircraft mechanics and other related classifications sent an open letter to CEO David Abney and the board of directors Monday saying they are concerned that UPS is trying to strip them of their health benefits and that they will do whatever it takes to secure a fair contract. UPS relies on the mechanics, stationed at more than 90 gateways across the country, for all maintenance of its cargo aircraft. The workers do physically demanding and often dangerous work around jet engine aircraft and equipment and toxic chemicals and exhaust… teamster.org Related: UPS Teamsters, remember to vote! Demand lobbying accountability at UPS.
UPS Teamster locals, leaders meet at Unity Conference to discuss 2018 contract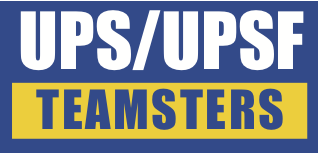 May 15, 2017 | Hundreds of local union leaders, business agents, shop stewards and members packed a room at the Teamster Unity Conference on Wednesday to hear about preparations being made fro negotiations on the UPS 2018 contract. "We have many issues we need to face in the upcoming negotiations. Package Division Director Sean O'Brien told meeting attendees there is no commitment yet on whether or not to pursue early negotiations. But he said surveys will be used via social media, as well as focus groups and polling, to determine what members think about when to start negotiations and what the focus of bargaining should be. Read the full report here.
Hogan vetoes Maryland Democrats' sick leave bill
May 26, 2017 | Gov. Larry Hogan on Thursday vetoed legislation that would have required employers with more than 15 workers to allow them to earn paid sick leave, setting up a potential veto override fight when state lawmakers return to Annapolis later this year or next… baltimoresun.com
UPS Teamsters impacted by reversal of recent pro-labor rules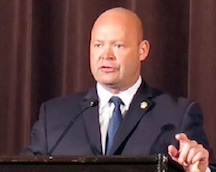 May 26, 2017 | Advances in workplace safety regulations and stricter labor standards for federal government contractors are under attack as lawmakers took to roll back recent pro-labor rules benefiting workers throughout the country, including UPS Teamsters. "By postponing OSHA's 'Injury Tracking' regulation, the Department of Labor is making it more difficult for workers to hold companies accountable for dangerous working conditions, and that includes our members at UPS," said Sean O'Brien, Director of the Teamsters Package Division… teamster.org
Fighting back against harassment at UPS
May 30, 2017 | Harassment by management and supervisors is an ongoing problem at UPS hubs around the country. The best defense against harassment is to know the contract language that protects us and to us it – record, report and file grievances. There are several sections of the contract that may apply when a member is dealing with harassment from supervisors and management… 922 News
Repeal the 40% excise tax on worker's health benefits
Take Action!
... included in the Affordable Care Act. As the AHCA stands with or without the new amendment, this tax is still included in the legislation, albeit with a further delay. The Teamsters Union is urging Congress to include a full

repeal of the 40% excise tax also known as the "Cadillac Tax" rather than simply delaying the tax. The "Cadillac Tax" would ultimately reduce the health benefits that hard working Americans receive and increase out of pocket costs.
The Teamsters are hopeful that legislators will see that any policy that taxes employer-sponsored insurance is detrimental to American workers and imposes real financial costs to both employers and employees.
Contact your member of Congress now and tell them to repeal the 40% excise tax on comprehensive insurance plans.
News Items - April 2017
Md. House Labor And Employment Committee kills proposed RTW legislation
Apr. 3, 2017 | Anti-union forces in Maryland again introduced on January 30, 2017, right-to-work legislation in the State's House of Delegates. At a February 14 Labor and Employment Committee hearing on the bill, Local 355 and Local 570 union members (pictured) and other unions and working families' supporters packed the House chamber in Annapolis to oppose the anti-worker legislation. A USW representative said the notion that RTW creates economic growth is false, rather it's sole objective is to weaken unions and attack wages. Delegate Donna Edwards denounced the bill. "This bill is dressed up in a feel-good slogan but it is pro-employer." The committee issued an unfavorable report, effectively killing the companion bill in the State Senate.
Teamsters prepare to battle UPS, truck industry lobbyists on safety issues
Apr. 3, 2017 | The Teamsters Union is keeping a close eye on a coalition of companies that includes UPS which is gearing up to push new increases in truck size and weight limits in Congress… Working in conjunction with UPS, Americans for Modern Transportation want to make our roads less safe by mandating that twin 33s be the standard size of double trailers nationwide… teamster.org
UPS Rising: UPS Teamsters launch Facebook page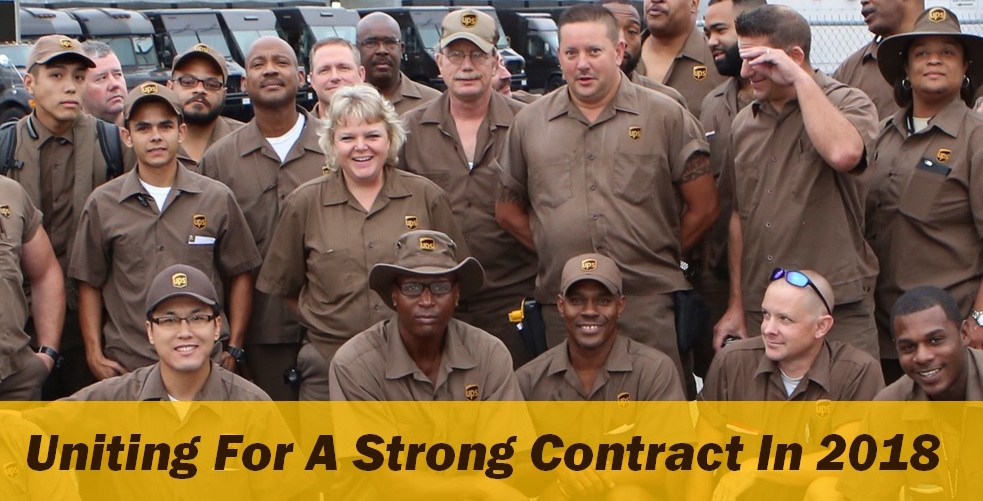 Apr. 26, 2017 | The Teamsters Union unveiled its latest Facebook page – @TeamUPSrising – last month as part of preparation for bargaining in 2018 a new UPS National Master Agreement (the largest collective bargaining agreement in North America) and the UPS Freight National Master Agreement. Representing more than 250,000 UPS workers throughout the U.S. – package car drivers, air drivers, feeder drivers, part-time loaders, unloaders, sorters, clerks, freight drivers, and dockworkers – UPS Teamsters are uniting for a strong contract. Like UPS Rising here.
Tell Congress to repeal the 40% excise tax on worker's health benefits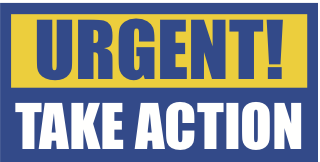 Apr. 27, 2017 | Last month, the Republicans in Congress tried to garner support for the American Health Care Act (AHCA). This bill was an attempt to repeal and replace the Patient Protection and Affordable Care Act (ACA), and it was withdrawn because there were not enough votes to pass the legislation. The Republican caucus has not given up and is now trying to attach an amendment from Rep. Tom MacArthur (R-NJ) to the bill so that it has the necessary votes to pass in the House. The MacArthur amendment does nothing to mitigate the original Teamster concerns with the legislation. Take action! The Teamsters have long opposed any attempt to tax employer-provided health care benefits and were successful in helping to delay the 40% excise tax on comprehensive insurance plans… 992news
Safe jobs, every worker's right
Apr. 28, 2017 | The Teamsters Union and trade unionists around the world, recognize April 28 as Workers' Memorial Day – and international day of remembrance and action for workers killed, disabled, injured or made ill by their work. Workers' Memorial Day is and an opportunity to highlight the preventable nature of most workplace injured and illnesses and to promote the fight for improving health and safety at each and every workplace. The slogan for the day is Safe Jobs, Every Worker's Right." 2017 Workers' Memorial Day statement from General President Jim Hoffa.
OSHA Delays Start of Silica Exposure Rule Enforcement
By Mark Gruenberg
Press Associates Inc.
WASHINGTON (PAI) — Citing the need for better education of construction firms and workers about how to battle exposure to cancer-causing crystalline silica dust, the Occupational Safety and Health Administration (OSHA) delayed the start of enforcement of its new silica exposure rule by three months.
In its April 6 statement, the agency said it needs "to conduct additional outreach and provide educational materials and guidance for employers" because of "the unique nature of the requirements in the construction standard."
So enforcement will start on Sept. 23, 2017, not June 23, the agency said. OSHA's new standard would cut worker exposure to silica, now 100 micrograms per cubic meter of air, averaged over an 8-hour shift, to 50 micrograms/cubic meter. Workers who inhale the dust can develop silicosis or lung cancer.
The delay upset the AFL-CIO which, like the building trades, has lobbied for years to curb worker exposure to silica dust.
"The labor movement has fought for decades to win this lifesaving rule, and any further delay is unacceptable. The longer the Trump administration delays, the more workers will suffer and die. This action alone will lead to an additional 160 worker deaths. We will do everything possible to make sure this commonsense rule is not taken away. Workers' lives are at stake," Federation President Richard Trumka said.
OSHA did not say what it would do about the enforcement start for silica exposure for other industries, in 2018. And the delay doesn't mean OSHA will walk away from cutting construction worker exposure to silica dust.
"OSHA expects employers in the construction industry to continue to take steps either to come into compliance with the new permissible exposure limit or to implement specific dust controls for certain operations as provided in Table 1 of the standard," it said. "Construction employers should also continue to prepare to implement the standard's other requirements, including exposure assessment, medical surveillance, and employee training."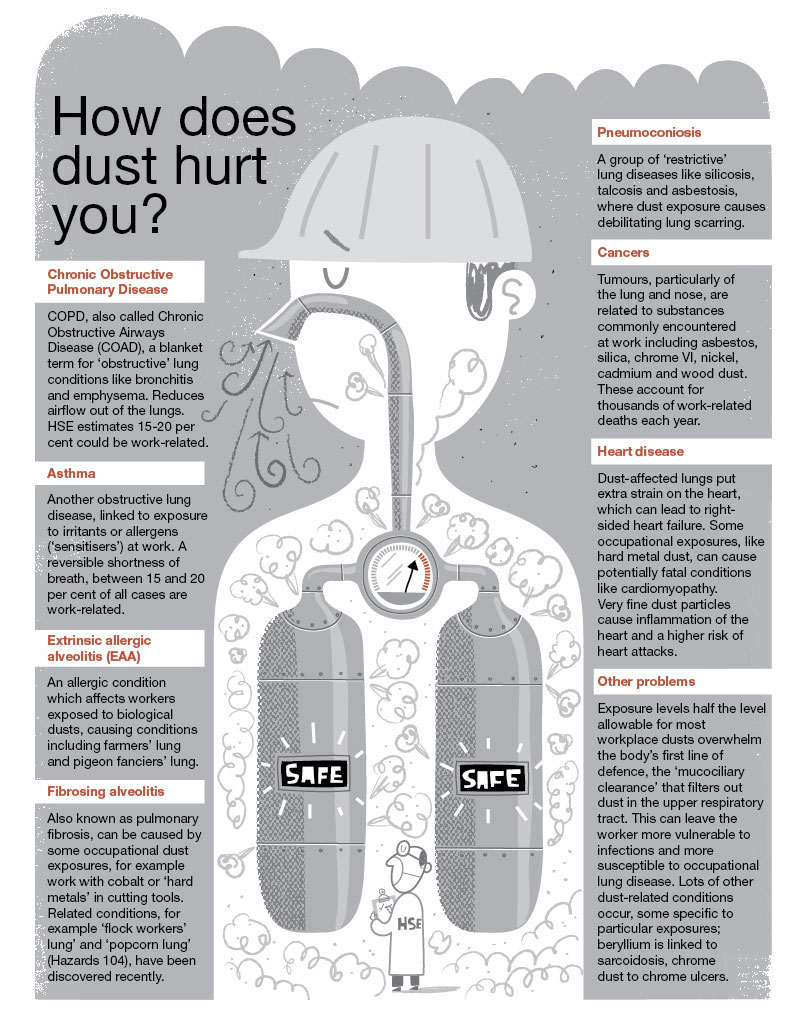 Graphic/ Hazards Magazine
New Items- March 2017
Apply online for Hoffa Memorial Scholarship before March 31
Mar. 13, 2017 | Sons and daughters of Teamster members can now apply online for the 2017 James R. Hoffa Memorial Scholarship. Academic scholarship awards either a $10,000 award split up over four years at $1,250 per semester or a one-time $1,000 award. Training and Vocational scholarship awards up to $2,000, depending on financial need. (See scholarship amount details in the applications.) "We'd like to see more of our kids further they education with the help of our Teamster scholarships," said Denis Taylor, Teamster Joint Council 62 president, and president of Local 355 in Baltimore. "The money is there, it's available for your son or daughter. All you have to do is fill out the form and hit send. But you have to do it before the March 31, 2017 deadline."
Tell Congress to oppose the American Health Care Act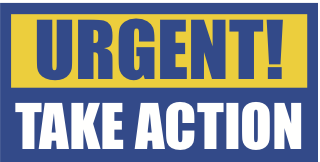 Mar. 23, 2017 | The House is planning to vote today on the American Health Care Act, the legislation to replace the Affordable Care Act (ACA). This bill would repeal all of the other taxes that were included in the ACA, except for the so-called "Cadillac Tax," which imposes a 40% excise tax on workers' health benefit plans. With repeal of these other taxes, insurers, corporations, and the wealthy get a tax cut. Hard working middle-class Americans only get a delay in the "Cadillac Tax," not full repeal. Upon implementation of the "Cadillac Tax," millions of Americans and hundreds of thousands of Teamster members could see their health care benefits scaled back or dropped. We need you to call upon your representative and urge them to vote AGAINST the American Health Care Act. Take action now!?
Slashing Amtrak funding is shortsighted
Mar. 29, 2017 | Instead of bolstering the national passenger railroad that plays an essential role in the U.S. transportation system, proposed budget cuts would reduce service to some 23 states where long distance Amtrak trains currently make stops. The move would eliminate the jobs of more than a thousand rail Teamsters aligned with the Brotherhood of Locomotive Engineers and Trainmen (BLET) and the Brotherhood of Maintenance and Way Employees Division(BMWED)… teamster.org
Teamsters launch campaign to fight back against right-to-work
Mar. 28, 2017 | The Teamsters are planning to mobilize and campaign against right-to-work laws (RTW), both on the federal level and in western states, the Southern California Teamster reports. To make sure members know how to contact their lawmakers, the paper has published the names, office suite numbers in D.C., and phone numbers of every single U.S. representative in Southern California, Hawaii, Nevada, and Arizona…."For starters," the paper says, "the object is to tell lawmakers about the importance of shooting down the legislation amending the National Labor Relations Act (NLRA) and the Railway Labor Act." peoples world.org
Teamsters raise concerns on UPS plans for connected vehicle technology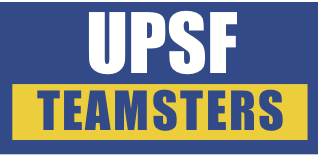 Mar. 30, 2017 | As the logistics industry remains ever-focused on streamlining its operations, the jobs of UPS Teamsters are becoming more impacted by cost-cutting "modernization schemes. In recent years, companies have been trying to advance platooning technology, which allows a contained pack of trucks to be digitally connected and driven in formation as a way to reduce wind resistance and increase fuel efficiency. "While we fully support industry efforts to raise fuel efficiency standards, this new technology raises important public safety concerns and would have a significant impact on the role of UPS Freight drivers," said Package Division Director Sean O'Brien… teamster.org
News Items - February 2017
Teamsters strongly oppose national right-to-work legislation
Feb. 2, 2017 | The Teamsters Union strongly opposes national 'right-to-work' legislation introduced yesterday in Congress that will hurt workers and their unions. The destructive anti-worker bill, H.R. 785, is sponsored by Reps. Joe Wilson (R-S.C.) and Steve King (R-Iowa) and would amend the National Labor Relations Act and Railway Labor Act to institute damaging right to work in all states... teamster.org
Maryland lawmakers introduce Right to Work legislation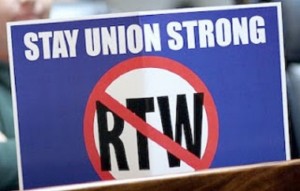 Feb. 6, 2017 | On January 30, 2017, Delegate Warren Miller (R- Carroll County), supported by eleven other delegates, introduced an anti-worker bill designed to benefit business interests at the expense of hard-working men and women and their families. A companion bill has been introduced in the Senate. We cannot stand by silently while anti-worker forces seek to erode the rights of Maryland's working people. Fight back! Details here...
Pa. Senate approves 'paycheck protection' bill
Feb. 13, 2017 | The Pennsylvania Senate last week approved legislation to stop public employers from deducting political contributions from workers' paychecks The Senate voted 28-22 to send the bill on to the House, which is scheduled to return for its next session day mid-March. Union officials have said the contributions are voluntary, and Democrats argues in the Senate that the proposal is intended to silence workers… post-gazette.com
Anti-union forces set sites on Iowa public sector
Feb. 20, 2017 | Just days after Missouri enacted so-called right-to-work legislation, Republicans in Iowa are pushing forward with an effort to restrict collective bargaining for public sector workers. State and local government workers in the Hawkeye State would be prohibited from negotiating issues such as health insurance, seniority or extra pay. The bill would also make it more difficult for unions to collect dues. Iowa Teamsters, whose members include many working in law enforcement, have been active in an effort to defeat the legislation… teamster.org
Teamster International Officer election certified
Feb. 21, 2017 | The results of the International Brotherhood of Teamsters election of officers have been certified by election supervisor Richard Mark. The certification can be viewed here. General President Jim Hoffa, General Secretary-Treasurer Ken Hall, International Vice Presidents and International Trustees elected in the membership vote will begin a five-year term in mid-March.
Unions Promise to Probe Acosta, New Trump Labor Sec'ty Nominee
By Mark Gruenberg
PAI Staff Writer
WASHINGTON (PAI) — Leaders of the AFL-CIO and the Service Employees promised to rigorously probe the record of Alexander Acosta, dean of a Florida law school and chairman of a South Florida bank, who is GOP President Donald Trump's new nominee for Secretary of Labor.
Acosta is also a former Republican named National Labor Relations Board member. Trump announced his nod for Acosta, 46, who is also a former U.S. attorney for Miami and law clerk for conservative U.S. Supreme Court Justice Samuel Alito, before Alito joined that court, on Feb. 16.
Trump named Acosta barely 24 hours after the president's first choice, fast food executive Andrew Puzder, withdrew in the face of certain Senate defeat. Workers, unions and their allies exposed his bad record on workers' rights, the minimum wage, overtime pay, safety and health violations and wage theft at his restaurants and sexism in the firms' ads.
Unions celebrated Puzder's withdrawal with an early-morning rally near the Capitol. Later, they had cautious reactions to Acosta. But ThinkProgress, a progressive blog, raised questions about Acosta's record in George W. Bush's Justice Department's civil rights division.
For his part, Trump, meeting earlier with the self-named Trump Caucus of lawmakers, called Acosta, "a star, a great person, a great person."
"Working people changed the game on this nomination. Unlike Andy Puzder, Alexander Acosta's nomination deserves serious consideration.

In one day

, we've gone from a fast-food CEO who routinely violates labor law to a public servant with experience enforcing it," AFL-CIO President Richard Trumka said.
"We will of course review Mr. Acosta's record as thoroughly as we did the previous nominee's. Mr. Acosta will have to answer tough questions and explain how he will enforce and uphold labor laws to benefit working people and not further tilt the balance of power toward corporate CEOs.
"The Labor Secretary is not just another Cabinet member. His or her actions directly impact our wages, safety, and rights on the job every single day. We will judge this nominee by the commitment he shows to making life better for working people," Trumka added.
"Working people are still in this fight for an economy and political system that works for all of our families and where hard work means our families can get ahead," added Service Employees President Mary Kay Henry. "This is the lens through which we will examine" Acosta's record.
"Workers will stay in the streets to demand a Labor Secretary who is a champion for working people and fights to represent their interests in our economy," Henry promised. The Puzder nomination drew mass protests, including from his own fast food chains' workers.
ThinkProgress said the real problem with Acosta, who if confirmed would be the sole Hispanic-American in Trump's Cabinet, is not with Acosta's 125 written opinions in a 14-month stint as an NLRB member, but with his Civil Rights Division record.
ThinkProgress reported Acosta led the division from 2003-2005, at a time when another senior division official, Bradley Schlozman, used his hiring authority to slant the division staff by picking attorneys from lists submitted or analyzed, by right-wing groups.
Acosta denied he knew what Schlozman was doing, as Schlozman "hired conservative lawyers hostile to the CRD's mission, purging the agency of people who believed in the work it exists to do," ThinkProgress said. "Schlozman's ploy did long-lasting damage to federal work on voting rights violations, police abuse, and other assaults on Americans' rights."
But other DOJ staffers from that era complained directly to Acosta about Schlozman's activities, according to the Justice Department's Inspector General. And Acosta told the IG "he became more concerned about Schlozman's judgment…as a result of
discussions
Acosta had with retiring Voting Section Chief Joseph Rich about Schlozman's management. Yet, Acosta took no action to alert those in his chain of command," the report found.
Acosta left the division but didn't report his suspicions until 2007, after several Republican senators raised the roof over the slanted hiring in the division and among U.S. attorneys. ThinkProgress also reported Acosta was involved tangentially in GOP efforts to suppress the minority vote in the 2004 presidential election in Ohio.
News Items - January 2017
Cool labor book: 'A People's History of the United States'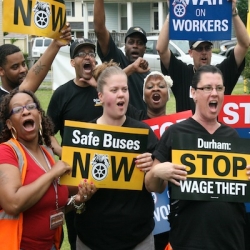 Jan. 3, 2017 | If your last serious read of American history was in high school – or even in a standard college course – you'll want to read this amazing account of America as seen through the eyes of its working people, women and minorities. Howard Zinn (1922-2010) was a widely respected historian, author, playwright, and social activist. In A People's History of the United States: 1492-Present, he turns history on its head with his carefully researched and dramatic recounting of America and its people – not just its bankers, industrialists, generals and politicians. This book will give you a whole new way of looking at and understanding the world around you. Order it at Union Communication Services.
Trucker deaths top all others in the workforce
Jan. 6, 2017 | The Teamsters for years have been front-and-center in the fight for ensuring proper rest breaks for truckers. A new government report shows why that effort is so very important. A National Census of Fatal Occupational Injuries for 2015 found that heavy and tractor-trailer truck drivers recorded 745 fatal injuries, the most of any occupation… teamster.org
UPS freight drivers trained to spot human trafficking
Jan. 12, 2017 | UPS drivers will be trained to recognize and report human trafficking in collaboration with the Truckers Against Trafficking organization, the company announced Wednesday. UPS's 8,000 freight drivers will receive the training, which began last month, by the end of the year, according to UPS spokeswoman Kara Ross… courier-journal.com
Hoffa: Withdrawal from the TPP the right choice for U.S. trade policy
Jan. 24, 2017 | [Yesterday], President Trump made good on his campaign promise to withdraw the United State from the Trans-Pacific Partnership. With his decision, the president has taken the first step toward fixing 30 years of bad trade policies that have cost working Americans millions of good-paying jobs… teamster.org
President Hoffa interview with Fox News host Neil Cavuto
Jan. 27, 2017 | On Wednesday, Hoffa discussed jobs, trade, infrastructure investment and minimum wage increases on Fox News. Watch the interview here.
Teamsters add gender identity to non-discrimination policy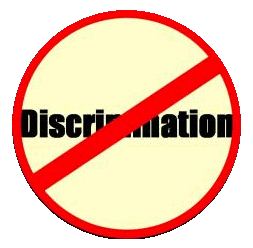 Jan. 27, 2017 | The IBT instructed its locals across the United Stated to update their bylaws this year, declaring that members can no longer discriminate against a fellow worker based on mental disability or gender identity. Members of the union took an oath under the old laws that had them swear to not "discriminate against a fellow worker on account of race, color, religion, sex, age, physical ability, national origin or sexual orientation." The addendum to the bylaws, which went into effect on January 1, now says that workers can't discriminate against "any other legally protected group" either... newnownext.com
News Items - December 2016
Teamsters Union disappointed in latest pipeline decision
Dec. 5, 2016 | The Teamsters Union is disappointed in a decision by the U.S. Army Corps of Engineers to not grant an easement for the Dakota Access Pipeline. The decision blocks two years of review, approvals by four states and approval from the U.S. Army Corps of Engineers and two federal courts upholding the project. The decision will have a direct and negative impact on the hardworking men and women – including Teamsters and other union members – who have invested their lives in building the infrastructure that makes this country run… teamsters.org
Applications now being accepted for the James R. Hoffa Memorial Scholarship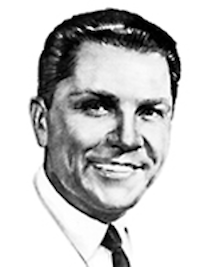 Dec. 5, 2016 | The James R. Hoffa Memorial Scholarship Fund is now accepting applications for scholarship awards. The Fund is committed to distributing $1.4 million in 2017. Along with the Academic Scholarship, the Find has initiated a Training and Vocational Programs scholarship. The training and vocational programs must be related to work in a Teamster-represented industry, class or craft. The deadline for receipt of completed materials is March 31, 2017. Materials will be sent to the Local Union office, but if you would like additional information and application materials for download, click the Hoffa Scholarship link in the right column.
Alliance for Retired Americans launch campaign to protect Medicare from privatization
Dec. 7, 2016 | Alarmed by the House Congressional Leadership's plans to dismantle Medicare, the Alliance for Retired Americans today kicked off a grass roots campaign to block any attempts to cut or convert guaranteed, earned health benefits into a voucher or privatized scheme. Continue reading…
'Tis the season for labor organizing
Dec. 15, 2016 | Efforts to unionize port truck drivers around the country have been met with resistance from private trucking companies, sometimes with the support of public servants. Last June, local police ran a group of organizers out of Port Wentworth for handing out leaflets outside of XPO Cartage, a subsidiary of XPO Logistics, the port's largest trucking company with over 150 contract drivers. Three members of Teamsters Local 728 were charged with impeding traffic in a public roadway, though the incident took place on a dead end street… connectsavannah.com
Merry Christmas!
Dec. 23, 2016 | Teamster 992 will resume posting on Wednesday, January 3, 2017. Have a safe and happy holiday season.
News Items - November 2016
IBT vote count is underway
Nov. 17, 2016 | The ballots are in and the count began on Monday. To get the latest on the vote results, click here.
Hoffa-Hall re-elected to five-year term to lead union
Nov. 21, 2016 | Teamsters General President Jim Hoffa, General Secretary-Treasurer, International Vice Presidents At-Large, International Trustees and International Vice Presidents in the Eastern, Southern and Central Regions were elected Friday night in the 2016 Election of International Union Officers, according to unofficial results provided by the Office of the Election Supervisor. "This was a hard-fought campaign and a historically close election," Hoffa said. "Though we have many challenges before us, now is the time to join together as brothers and sisters and stand strong against those who would destroy the labor movement and deny worker's the gains that have struggled to achieve. We will continue to lead the fight to organize the unorganized, ensure strong health care, good wages, a secure retirement and holding employers and politicians accountable." Continue reading…
Trucking, auto industries praise Elaine Chao transportation secretary nomination
Nov. 30, 2016 | … The Teamsters told Trucks.com they are not commenting on Trump's proposed policies and cabinet nominations. But the union was critical of Chao when she was labor secretary. James P. Hoffa, the Teamsters' president, said she was pushing many anti-union proposals and was against a higher minimum wage…
News Items - October 2016
Your vote is your voice in the election of top officials in your union


On Oct. 6th the Office of the Election Supervisor (OES) mailed ballots for the International Officer election to all members of the IBT. Watch for your secret ballot in the mail. When you receive it, follow the directions to cast your own vote then mail your secret ballot yourself using the postage-prepaid envelope. The secret ballots must be returned to a post office box controlled by the OES by 9am Monday, Nov. 14th. Important: If you do not receive your ballot by Oct. 17th, contact the OES toll-free at 1-844-428-8683 to request a ballot. The count is scheduled to start Monday, Nov. 14th.
Drivers, warehouse workers at XPO Logistics are choosing Teamster representation
Oct. 13, 2016 | Workers across the country are standing shoulder-to-shoulder to fight for fairness and respect at one of the world's largest transportation and logistics companies. Seventy-four drivers at the former Con-way Freight in Aurora, Illinois, join workers in Miami; Laredo, Texas; and Vernon, California. Warehouse workers in North Haven, Conn., became the first warehouse workers at the company to form a union in the U.S.
News Items - September 2016
Teamsters call for government intervention in LA ports crisis
Sept. 6, 2016 | The bankruptcy of Hanjin, a major Korean shipper, is causing chaos at the Port of Los Angeles with dozens of ships and a half million cargo containers stranded at sea of the Port of Los Angeles. The livelihoods of many workers, from ship crews to workers who handle the cargo at the dock are threatened. Members of Congress, the Chair of the Federal Maritime Commission and labor leaders are calling on government action on the cargo delivery crisis… uslabornews.com
Hoffa: Don't let GOP curb new pro-worker rule
Sept. 6, 2016 | …The Teamsters have been out front on these issue, even passing a resolution of support during its 29th International Convention in June. Why? Because the union believes in the fundamental principle that employers who receive federal taxpayers' money should comply with federal labor law. That means rejecting wage theft, safety violations and discrimination on the job… teamster.org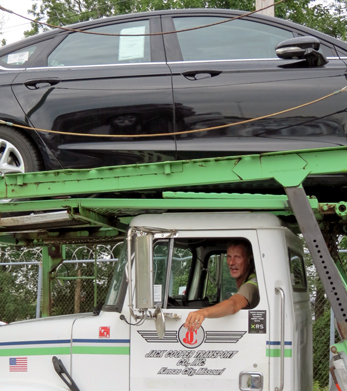 This week is National Truck Driver Appreciation Week
Sept. 13, 2016 | This is the time to remind everyone of the sacrifices and skills of professional truck drivers who keep America moving. Teamsters are celebrating the hard work of the men and women behind the wheel who labor on our nation's roads and highways. The IBT is asking Teamster truck drivers to send in photos of you and your truck! Post them at www.facebook.com/Teamsters. Don't forget to say what company and Teamster local you're with. Later this week all our photos will be presented in a video on teamster.org and on the Teamster Facebook timeline. Ready? GO!
Today is #StopTPP call-in day: Make the call against this job-killing trade deal
Sept. 14, 2016 | We urge all Teamsters to join in this action and flood Congress's phone lines today with calls to every lawmaker asking them to pledge their opposition to the TPP. The TransPacific Partnership is a 12-nation corporate power grab that will ship thousands of jobs overseas, lower wages in the U.S. and undermine laws that protect workers and the environment. Please call your senators and representatives now at 844-394-8431 – tell them to commit to standing firm against the TPP.
Self-driving trucks threaten one of America's top blue-collar jobs
Sept. 26, 2016 | …Carmaking giants and ride-sharing upstarts racing to put autonomous vehicles on the road are dead set on replacing drivers, and that includes truckers. Trucks without human hands at the wheel could be on American roads within a decade, say analysts and industry executives…latimes.com General President Jim Hoffa: "...It's not going to happen…"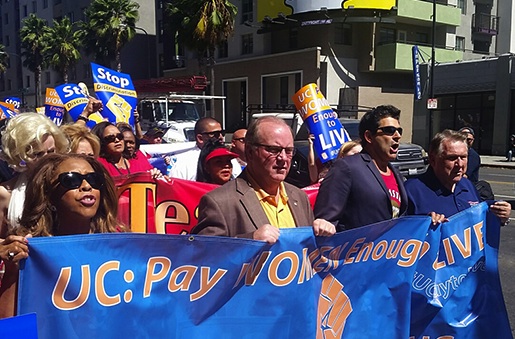 Teamster women take over Hollywood...
Sept. 28, 2016 | Hundreds of Teamster women marched through the streets of Hollywood, California on Friday, Sept. 23, in support of University of California (UC) Teamsters [Local 2010], and their fight for better wages. Teamsters attending the union's annual women's conference joined the rally where they called on the UC system to deliver a fair contract… peoplesworld.org
News Items - August 2016
Combating 'drowsy driving' requires keeping trucker standards
Aug. 12, 2016 | The Teamsters have been leaders in standing up for proper rest breaks for truck drivers. After all, union drivers know all-to-well what can happen when forced to work too many hours on the road. But now a new report shows the true dangers that come from "drowsy driving." teamster.org
Local news update...
Aug. 17, 2016 | Members employed at U.S. Silica approved a two-year agreement after months of negotiations during which the Union succeeded in convincing the Company to withdraw its proposal to weaken the union security clause. (West Virginia became a right-to-work state effective July 1st.) Highlights of the contract include… Continued
Trucker driver job-related injuries in overdrive
Aug. 18, 2016 | When you think of dangerous jobs, what comes to your mind? Police officers, firefighters and construction workers might top the list for most people. Tractor-trailer truck drivers probably don't come to mind, but Bureau of Labor Statistics data show that driving a truck is risky in ways you might not expect… blog.dol.gov
Watch last week's Teamster Leadership Debate
Aug. 30, 2016 | Fred Zuckerman and Ken Hall, candidates for Teamster top offices, participated in a debate last Thursday at the National Press Club. c-span.org
Teamsters Union endorses Hillary Clinton for President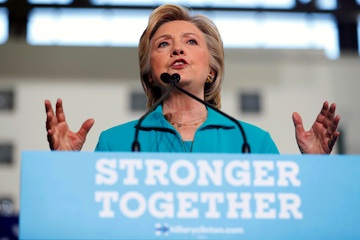 Aug. 30, 2016 | The Teamsters General Executive Board last week unanimously voted to endorse the former senator and secretary of state. "We are proud to endorse Hillary Clinton for President of the United States," said Teamsters General President Jim Hoffa. "She is the right candidate for the middle class and working men and women across the country. She will stand strong for the workers of America by fighting to reject job-killing trade deals, enforcing labor laws and working to provide retirement security for millions of people who have sacrificed so much for the chance to retire with dignity…" teamster.org
News Items - July 2016
Teamster convention approves slate of resolutions on final day
July 6, 2016 | Attendees at our union's 29th annual convention approved resolutions that clarify the union's policy stances on everything from airline organizing to worker misclassification. A full slate of resolutions can be read here. (Note: The convention is the highest governing body of the union, subject to the right of referendum by the membership. The General Executive Board has the authority to carry out the policies and directives approved by convention action.)
Teamsters, AFL-CIO mourn shooting death of Philando Castile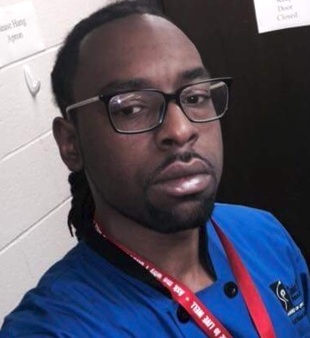 July 8, 2016 | Teamsters Local 320 and the Minnesota AFL-CIO have issued statements mourning the shooting death of Philando Castile, who was killed Wednesday night after his car was stopped by police in Falcon Heights. Castile was a member of Local 320 since 2002 and worked as a nutrition services supervisor at J.J. Hill Montessori Magnet School in St. Paul. "The 11,000 members of Teamsters Local 320 are saddened and grieving the loss of Teamster brother Philando Castile," Local 320 said in a statement. "This is a tragedy on every level and all Teamsters are encouraged to keep the Castile family in our thoughts and prayers."… workdayminnesota.org
Teamsters increase strike benefits
July 13, 2016 | Strike benefit increases approved by delegates at the 29th International Convention become effective on July 1, 2016. Under the new constitutional provisions, which were unanimously approved by delegates on June 30, 2016, the changes raise strike benefits, increase minimum benefits and allow for benefits to begin earlier than in the past… teamster.org
News Items - June 2016
Midwest Teamsters win surprise victory, force gov't not to slash their pensions June 8, 2016  | In a stunning demonstration of the power of grassroots organizing, retired Teamster union members across the Midwest have forced the federal government to back down on plans to slash pensions on thousands of retired workers.

News Items - May 2016
Stand with CWA/IBEW strikers at Verizon
May 5, 2016 | On April 13, 2016, General President Jim Hoffa declared that the Teamsters stand united with the CWA and the IBEW's strike against Verizon. Today he urges Teamster Local Unions and members to support our union brothers and sisters at Verizon. "It's more important now than ever to show Teamster solidarity in standing up to corporate greed. We have our own battles with corporate giants like US Foods where multiple Teamster Local Unions are on Unfair Labor Practice strikes, and at a Supervalu-owned distributor that services Kroger stores in Colorado. By having a strong Teamster presence supporting CWA and IBEW and helping those unions win their battles, we will help our union win current and future battles against these corporate giants." Sign the petition to "Stand with Striking Workers."
Teamsters at largest USF facility in US honor picket lines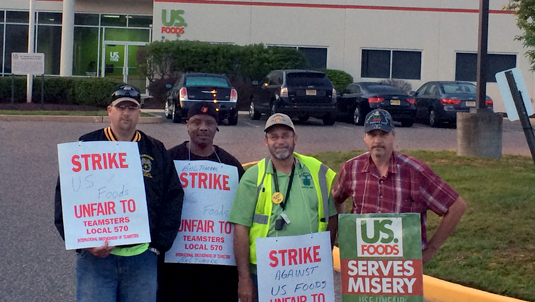 May 26, 2016 | Locals 355 and 570 extended their picket lines to Metro New York (Perth Amboy), the largest US Foods facility in the country. Three hundred and twenty Teamster warehouse workers and drivers from Locals 202 and 282 have the right to honor the picket line by refusing to work. More than 2,500 Teamsters employed by US Foods have either gone out on strike or honored the picket lines at some point this month. Facebook.com/SyscoUSFworkers
News Items - April 2016
Most YRCW employees receive wage increases – first since 2013
Apr. 1, 2016 | Teamster-represented workers at the YRC Worldwide, Inc. (YRCW) are receiving wage increases as part of the first negotiated increases to kick in under the Extension of the Restructuring Agreement. The increases apply to the majority of Teamster-represented employees. Non-CDL employees hired after February 2014 will not receive the increases. Most workers will receive increases of 34 cents an hour or .850 cents per mile, effective April 1, 2016. It is the first increase in wages for YRCW employees since 2013.
Fulton County commissioners use taxpayer money to avoid settling grievances
Apr. 4, 2016 | In a press release issued today, Local 992 accuses elected County commissioners for refusing to resolve two outstanding grievances valued at just over $500, [deciding instead] "to spend potentially thousands of hard earned taxpayer dollars for an outside attorney to fight the Union..." Read the full release here.
Maryland sick leave bill gains new momentum on final day of session
Apr. 11, 2016 | After being declared all but dead last week, a bill that would require bosses to grant sick leave to their employees picked up new momentum on the final day of the Maryland General Assembly session on Monday. A version of the bill already cleared the House of Delegates, but has remained bottled up in the Senate Finance Committee. baltimoresun.com
Teamsters Locals 355 and 570 strike US Foods facility in Severn, Md.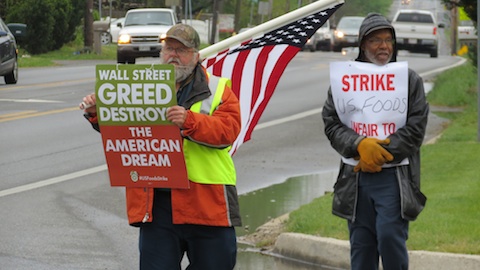 Apr. 28, 2016 | At 2pm yesterday, Teamster members of U.S. Foods in Severn, Md., walked off the job and commenced an unfair labor strike against the Company. The dispute centers around the Company's failure to bargain in good faith, its use of out-of-state and non-bargaining unit employees to perform work normally performed by the Teamsters, and the Company's attempt to deal directly with its employees concerning effects bargaining. US Foods employs approximately 190 Teamsters in both the warehouse and delivery operations. More at teamsters355.com and team570.org.
News Items - March 2016
UPS workers protest against supervisor
Mar. 3, 2016 | UPS employees claim that they have been victims of racial slurs and discrimination at the company's warehouse in Riviera Beach, Fla. Warehouse workers and Teamsters protested Tuesday morning outside the facility. Employees said they've filed several grievances against their supervisor, but he was only moved to a different position. wpbf.com
The fight against the corporate agenda begins now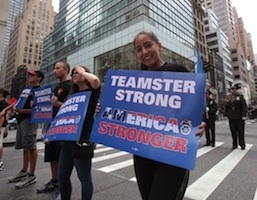 Mar. 7, 2016 | Corporate cronies for years have sought to do everything they can to push their platform to the public in hopes of getting more anti-worker policies passed at all levels of government. But a new report shows that effort might be succeeding… The agenda of the right wing includes takeovers of federal, state and local governments through extensive and permanent political organization down to the local precinct level and destruction of foes – notably unions – who oppose the corporate program. Its agenda includes everything from enacting so-called "right to work" laws to fighting school district taxes. It's encase of such efforts that the Teamsters are debuting a new program for activists… teamster.org
Local news update
Mar. 10, 2016 | The contract with U.S. Silica in Berkley Springs, West Virginia expired in September 2015. The parties have had 17 bargaining sessions to date and no agreement is in sight. The Local has filed three unfair labor practices (bad-faith bargaining and a Weingarten violation). At issue is the union security clause. Effective July 1, 2016, West Virginia will become the 26th right-to-work state. The company has demanded a one-year contract; past contract terms have been for three years. Members voted to authorize a strike. Meanwhile, talks continue. Bargaining also continues at Cinetic Landis. Interest arbitration is scheduled in April for the Franklin County contract. The Local's collective bargaining agreement with Shenandoah Pride Dairy expires in February; bargaining for a new agreement will begin in March.
Supreme Court upholds Tyson Foods workers class-action suit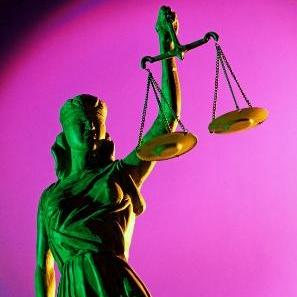 Mar. 23, 2016 | This Supreme Court case and the justices' ruling perfectly illustrates why the nomination of worker-friendly Supreme Court justices are so important to the future of working men and women in America. It is also a strong affirmation of workers' right to band together to sue their employer for its failure to follow federal law. (More than 3,000 employees sued Tyson Foods for not properly compensating them for hours worked.) The New York Times reports "The Supreme Court on Tuesday sided with thousands of workers at an Iowa pork processing plant who has sought to band together in a single lawsuit to recover overtime pay from Tyson Foods… The Tyson workers performed tasks that were "grueling and dangerous" at a plant in Storm Lake, Iowa, Justice Kennedy wrote, slaughtering hogs, trimming the meat and preparing for shipment. They sought to be paid for the time they had spent putting on and taking off protective gear to prevent knife cuts…" nytimes.com
42 years later, OSHA OKs rule protecting workers from silica
Mar. 28, 2016 | ...New workplace limits for a lung-damaging and ubiquitous substance called silica are about to take effect, decades after federal health experts warned that the nation's existing rule was dangerously lax. Silica, found in rock and sand, poses a hazard when pulverized to a fine dust and inhaled -- a problem on construction sites, during hydraulic fracturing operations and at a variety of other workplaces... Truthout
Reminder: Hoffa scholarship application deadline is tomorrow, March 31
Mar. 30, 2016 | Deadline for the application is Thursday, March 31, 2016. Applications must be received by this date or will not be considered. Email the application as one PDF to scholarship@teamster.org OR it can be faxed to (202) 624-7457, or mailed to the following address: James R. Hoffa Memorial Scholarship Fund 25 Louisiana Ave NW Washington, DC 20001. Finalist notification will be given by June 2016 via email. Awards will be disbursed to the student's school by August 2016.
Paid sick leave bill gains key approval in Maryland House
Mar. 30, 2016 | A bill that would require companies to offer sick leave to workers is advancing in the House of Delegates. The bill would require companies with at least 15 employees to allow workers to earn up to seven days of paid leave per year – a change from 10 employees in the original bill. Smaller companies would only be required to offer unpaid sick leave... Baltimore Sun
News Items - February 2016
Union plumbers installed water filters for Flint residents for free
Feb. 2, 2016 | This is solidarity in the truest sense of the word. Due to the inaction of state and federal officials, thousands of people in Flint have been exposed to unsafe levels of lead in their water. Now a group of union plumbers are taking matters into their own hands. On Saturday, 300 plumbers from unions across the country descended on Flint to install new faucets and water filters for free. thinkprogress.org
Teamsters and others fight pension battle over the multi-employer fund
Feb. 4, 2016 | A half mile from their union hall, over 220 retired members of Teamsters Local 346 gathered at Holy Family Catholic Church in Duluth's West End in late January to fight for their pensions. But this isn't just a Teamsters fight. They're one of the unions under the knife now, but 200 multi-employer pension funds covering 1.5 million American workers could be in jeopardy for a number of reasons. peoplesworld.org
Reauthorization legislation would roll back truckers' mandatory rest time
Feb. 5, 2016 | Click here to read President Hoffa's response to a provision included in new FAA reauthorization that would curb states' ability to require mandatory meal and rest breaks for truck drivers.
Call now and urge Congress to say NO to job-killing TPP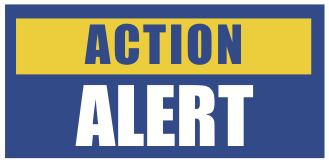 Feb. 10, 2016 | Last week, trade ministers gathered in New Zealand to sign the Trans-Pacific Partnership (TPP). But signing the TPP is not the same as it being ratified by Congress. This week, Teamsters from all of the country are flooding Congress with calls demanding they reject the massive trade deal. If we put enough pressure on our Congress members, the entire thing can still be derailed. That's where you come in: Please call the toll-free number 1-844-394-8431 now to join thousands of others urging Congress to oppose the TPP.
Hall: WV legislature sides with corporate interests over workers
Feb. 16, 2016 | In statement released last Friday following the West Virginia Legislature's override of the governor's veto of so-called right-to-work legislation, Secretary-Treasurer and Local 175 President Ken Hall said, "This is a dark day for our state. Lawmakers have chosen to side with out-of-state billionaires over hard-working West Virginians. The Teamsters, together with other union members and working West Virginians, turned out to strongly oppose these bills because we understood passing them would do nothing to help workers earn a fair living…" teamster.org West Virginia becomes the 26th RTW state on July 1, 2016.
Rollback of mandatory driver rest time has no place in bill
Feb. 29, 2016 | President James P. Hoffa on Friday applauded Sen. Barbara Boxer's call to remove a measure from FAA legislation that would curb states' ability to provide higher wages and basic meal and rest breaks for truck drivers. "Yesterday, Sen. Barbara Boxer [D-Calif] took a stand for trucker safety by denouncing a rider that was attached to the House FAA bill that would override meal and rest break rules in 22 states. This threat to highway safety is nothing but an attempt by the American Trucking Association to keep drivers on the clock and behind the wheel as much as possible, yet again prioritizing profits ahead of people…" teamster.org Related: Bitter battle erupts on Capitol Hill over bathroom breaks for truck drivers.
News Items - January 2016
L.A. port drivers win $7 million in back pay; end misclassification Jan. 5, 2016 | The underpaid, exploited port truck drivers at the nation's largest cargo terminal, Los Angeles-Long Beach, have won another round in their long fight for fair pay and job protections.

News Items - December 2015
Teamsters statement on San Bernardino County shootings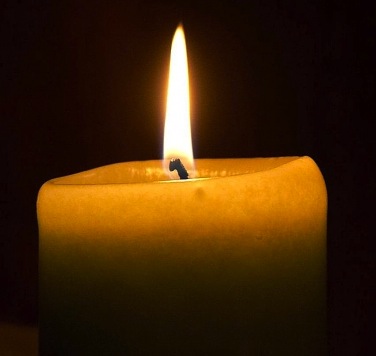 Dec. 3 2015 | The Teamsters Union is deeply saddened by the tragic event in San Bernardino County, Calif., which has taken the lives of 14 people, injured 21 and shaken the community at large. As the news continues to unfold, we are saddened to learn that some of the victims were members of Teamsters Local 1932. "Today is a sad day, as we join the San Bernardino community with a heavy heart in mourning this tragic loss. Our thoughts and prayers are with the victims and everyone impacted by this senseless tragedy," said Jim Hoffa, Teamsters General President. Continued...
Chicago Teamsters strike Coca-Cola over unfair labor practices
Dec. 3, 2015 | More than 300 Teamsters Local 727 members are initiating an unfair labor practice strike against Coca-Cola Refreshments at 5 a.m., Thursday, Dec. 3, after the beverage industry behemoth intimidated workers and engaged in bad faith bargaining during negotiations for a new contract. Local 727 represents 319 production and warehouse workers and transport drivers at Coca-Cola Refreshments facilities in Niles and Alsip, Ill. Read more here. Also, Teamsters International approves strike benefits for Coca-Cola workers.
Applications for the James R. Hoffa Memorial Scholarship are available now
Dec. 4, 2015 | The James R. Hoffa Memorial Scholarship Fund is now accepting applications for scholarship awards. Scholarship applicants compete in one of the five geographic regions where the Teamster Member Relation's Teamsters Union affiliate is located. One category of awards totals $10,000 each. The deadline for receipt of completed materials is March 31, 2016. Materials will be sent to the Local Office, but if you would like to download the materials, click the scholarship link on the right column.
Coca Cola Refreshments strikers hold solidarity rally
Dec. 15, 2015 | Three hundred striking Coca Cola Refreshments Teamsters workers rallied Monday in Niles, Illinois as supporters from Chicago and northwest Indiana joined them in solidarity. The Teamsters say this unfair labor practice strike is about the company refusing to negotiate in good faith and in some cases using illegal intimidation tactics. "Managers will walk around carrying baseball bats asking workers about the status of ongoing negotiations," said Will Petty, communications director for Teamsters Joint Council 25. LaborPress.org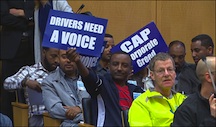 Thousands of drivers in Seattle's for-hire industry win collective bargaining rights
Dec. 16, 2015 | Because of their disputed status as independent contractors, for-hire drivers don't have the ability to unionize through a traditional National Labor Relations Board election process, and they aren't covered under Seattle's wage theft, sick leave or new $15 an hour minimum wage law. To address these inequities, drivers approached Teamsters Local 117 for assistance in getting organized. Taxi drivers formed the Western Washington Taxicab Operators Association in 2012. In 2013, drivers for app-based dispatch companies formed the App-Based Drivers Association. Both organizations work closely with Teamsters Local 117 to ensure that drivers are treated fairly… Teamster.org
Teamsters support spending bill that protects worker rights, health care
Dec. 17, 2015 | The Teamsters back a $1.1 trillion spending bill approved today by Congress for fiscal year 2016, saying it ensures workers retain their rights to organize on the job and will continue to receive comprehensive health insurance from their employers without being financially penalized. "This omnibus package is a step in the right direction for workers," General President Jim Hoffa said. "Although the Teamsters didn't get everything we wanted, Congress rejected attempts to turn back the clock on employees seeking union representation and makes sure those with good health insurance won't be punished by the federal government in the short term."… teamster.org
Trade deal will lock in high drug prices, hurt seniors
Dec. 17, 2015 | Older Americans should be deeply concerned about this deal. If implemented, TPP will maintain high drug prices for America's seniors and undermine the sustainability of public health programs like Medicare and Medicaid. The TPP would enact unprecedented protections for Big Pharma. It would lock in patent exclusivity for biologics – specialty drugs used to treat diseases such as cancer and rheumatoid diseases… The Hill
News Items - November 2015
992 Update: New contract at Pacific Rail; talks with U.S. Silica continue
Nov. 3, 2015 | The second contract between Pacific Rail and Teamsters Local 992 was unanimously ratified recently. Additionally, the Local successfully bargained a Memorandum of Understanding giving the union card-check neutrality at a second plant in Green Castle, Penn., a rare achievment in today's labor relations environment. Bargaining with U.S. Silica is ongoing. The company went to the table with a proposal that would in effect destroy more than a third of the contract rather than build on it. Bargaining continues at Cinetic Landis. Negotiations for a contract with Franklin County (Pa.) has moved to interest arbitration.
"Unions aren't needed anymore."
Nov. 3, 2015 | How how often have you heard that lately? Here's an excellent video reminder from our Canadian brothers and sisters that there's nothing new, and nothing true, about that all-too familiar line. Click here to watch.
House rejects highway bill amendment to allow heavier trucks
Nov. 4, 2015 | The House on Tuesday defeated an amendment to a $325 billion highway funding bill that would have let states decide whether they want to allow heavier trucks on their roads. The amendment would allow states to decide whether they want to increase a current limit of 80,000 pounds for cargo trucks to 91,000 pounds. Proponents wanted to attach it to the highway bill in an attempt to end a bitter fight over truck weights that has raged for years in Washington. The proposal was rejected 187-236 in a House floor vote.
Tell Congress to vote NO on the job-killing TPP
Nov. 5, 2015 | If the TPP is approved by Congress, this awful deal would offshore good-paying American jobs and lower wages in the jobs that are left, increasing inequality by forcing Americans into competition with workers paid less than 65 cents an hour. Put simply: it stinks. The just-released TPP text is actually worse than we imagined. Here are just a few examples of how the TPP will undercut jobs and wages. Also, Hoffa says release of TPP text does little to allay workers' concerns about the deal.
New bill prevents harassment during labor disputes
Nov. 6, 2015 | On Thursday, Pennsylvania Governor Tom Wolf signed a bill that will ensure the end of stalking and harassment during labor disputes. This law came about after Philadelphia Ironworkers union members intimidated people and vandalized property. A sponsor of the bill says that this will not affect peaceful labor disputes. However, Democrats are concerned that this law could affect freedom of speech rights among union members. Full story…
21 organizations fighting for labor rights in the food system
Nov. 19, 2015 | … In Tracy, California, Teamsters members are fighting poverty wages and severe violations of basic rights at Taylor Farms. And more than 11,000 Teamsters workers have united to defeat a mega-merger of U.S. Foods and Sysco, which would have jeopardized thousands of broadline food service and transportation jobs… Read more here.
High court rulings could affect workers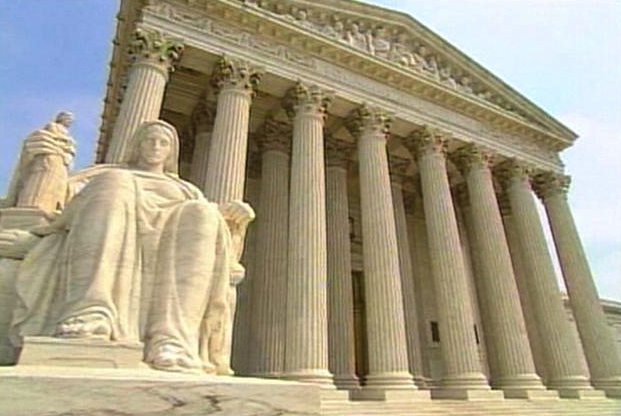 Nov. 20, 2015 | The future of workers on the job could be shaped significantly by a spate of causes set to be considered by the U.S. Supreme Court during its current term. And it is something more everyday Americans need to be aware of and consider. … The Teamsters represent about 273,000 public sector workers, and other union represent millions more. These government employees are everyday Americans just trying to earn a living and support their families. But that will be increasingly difficult if union rights are curtailed nationwide. Full story here.
Ford workers narrowly ratify UAW contract
Nov. 23, 2015 | Workers at Ford narrowly ratified the company's four-year labor deal with the United Auto Workers, the labor union announced late Friday. A defeat for the contract could have left ford facing a strike for the first time in 39 years. The UAW had been looking to claw back some concessions that were made eight years ago to help the U.S. carmakers survive the recession. Industry Week
Why we need to tell Congress to vote NO on the job-killing TPP
The just-released TPP text is actually worse than we imagined. Here are just a few examples of how the TPP will undercut jobs and wages.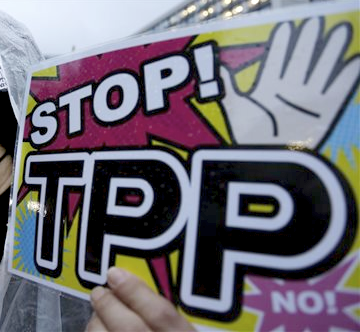 • The TPP forces U.S. employers into competition with companies exploiting workers in places like Vietnam, where the minimum wage is just a third of what it is in China's manufacturing centers, and Malaysia, where an estimated one-third of all electronics workers are victims of human trafficking.
• The TPP enables products assembled from parts made in "third party" countries that are not subject to any TPP obligations, such as China, to entire the U.S. duty-free, undercutting U.S. manufacturing.
• The TPP includes procurement provisions effectively barring Buy American and Buy Local government purchasing preferences.
• The TPP includes controversial investor-state dispute resolution (ISDS) provisions that make it safer — and, in fact, create incentives — for U.S. firms to offshore jobs to foreign countries where they can exploit low-wage labor under privileged foreign investor status rather than be forced to deal with the countries' regulator processes and courts.
• We also know that the TPP fails to include the currency safeguards demanded by a bipartisan majority in Congress that would prevent known currency manipulators like Vietnam, Japan and Malaysia from devaluing their currencies to gain an unfair trade advantage over U.S. employers.
Please contact your Congress members now and urge them to vote against this awful agreement!

News Items - October 2015
Reminder for members, stewards
Oct. 5, 2015 | Every Monday we post new information under the Member Info and Shop Steward Info tab in the left column. Today's educational tips offer information about the union's right to strike and the differences between the two types of strikes.
Webcast Oct. 7: Domestic violence as a critical workplace issue
Oct. 5, 2015 | When domestic violence enters the workplace, it can have significant repercussions for the targeted individual and the work environment. Union stewards and fellow coworkers can all be affected by, and have a role to play in, dealing with intimate partner violence as a critical workplace issue. A free one-hour webcast on Wednesday, Oct. 7th, beginning at 12 noon will explore labor's role in addressing domestic violence in the workplace. The webcast is a joint initiative between the ILR School's Scheinman Institute of Conflict Resolution and The Worker Institute at Cornell University. Click here to learn more and register.
Hoffa says tenuous TPP agreement does not listen to workers' concerns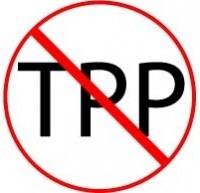 Oct. 5, 2015 | Bum trade deals like NAFTA have killed upwards of 1 million U.S. jobs, many of which moved abroad. And that's the concern with the looming TPP. These big business handouts continue to hollow out the manufacturing base of communities and destroy middle-class jobs in their wake. The Teamsters and many, many others just don't see any value in what TPP brings to this country. First and foremost is the deal won't create any new jobs here. Full statement...
Teamster port truck driver to speak at White House summit
Oct. 7, 2015 | Alex Paz, a Local 848 member, will be a panelist at the first-ever "White House Summit on Worker Voice" tomorrow in Washington. As a nonunion port truck driver, Paz was misclassified for years as an independent contractor but fought for, and won, the right to be recognized as an employee. Paz, who is based in Los Angeles, was selected among nominees from around the country to lend his voice to the summit. The event will focus on how workers can make their voices heard in the workplace, and energize a new generation of Americans to come together and recognize the potential power of their voice at work. The summit will be livestreamed starting at 10:30 a.m. EDT here: www.whitehouse.gov/live.
Central States Pension Fund files plan to cut retiree benefits under new law
Oct. 7, 2015 | …The huge pension fund, which administers retirement benefits for some former and current Teamster truckers, said the reductions are the only way to save the plan from insolvency. Under the proposal, pensions for Central States' 407,000 participants would be cut by an average of nearly 23 percent. "Pension fund participants and beneficiaries did not cause the problem of underfunding," James P. Hoffa, general president of the International Brotherhood of Teamsters, wrote in a letter to Central States. "They worked day in and day out to earn their pension credits. It is monstrously unfair that they will end up holding the short end of the stick." Full story…
We need to tell Congress to protect our pensions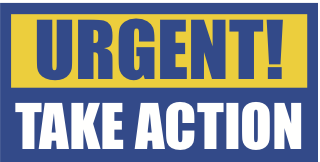 Oct. 12, 2015 | Some of the nation's retirees are facing enormous cuts to their pensions, but we can help them by convincing Congress to pass Keep Our Pension Promises Act, S. 1631/H.R. 2844, that will protect hard earned pension benefits. Additionally, the Senate's Pension Accountability Act, S.2147, will give plan recipients a meaningful voice when plans are considering making cuts. The Teamsters Union has been working with several members of Congress to develop the legislation that would prevent massive cuts to some pension beneficiaries. We urge you to email your Senators and Representative now to ask them to sign on to S. 1631/H.R. 2844, Keep Our Pension Promises Act, and S.2147, the Pension Accountability Act. Click here to send your emails to Congress. Read this, too: Hoffa, union leaders call on Central States to recall pension cut proposal, improve transparency for retirees.
Penn. Senate OKs limits on union dues, PAC collection
Oct. 15, 2015 | Legislation that would weaken the ability of public-sector unions to collect full dues and political action committee contributions from members' paychecks is on the move in the Pennsylvania Legislature. The GOP-controlled Senate approved the legislation Wednesday, 26-23, and sent ot to the House of Representatives. All 19 Democrats and four southeastern Pennsylvania Republicans opposed it. It's opposed by Gov. Tom Wolf. Similar legislation failed last year in the Senate, 20-28. An amendment to exempt police and firefighters' unions failed. Continued...
Making public sector jobs RTW will gut wages
Oct. 19, 2015 | Public-sector employees have become a punching bag for anti-union forces who are trying to cripple the movement. But with the U.S. Supreme Court getting ready to consider a lawsuit that could allow workers to opt-out of paying union dues while still receiving representation, a new report shows just how much value union membership brings to workers' paychecks. Continued...
Highway safety should come before higher trucking industry profits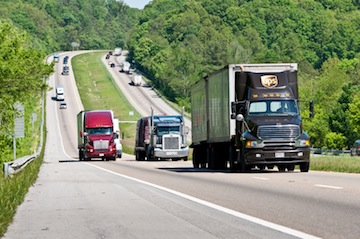 Oct. 21, 2015 | General President Jim Hoffa today joined a bipartisan collection of lawmakers and truck safety advocates at a Capitol Hill press conference to denounce efforts to extend the length of tractor trailers nationwide, saying the move jeopardizes highway safety. Allowing trucks to pull 33-foot trailers would add an additional 10 feet to the length of existing double trailers, making it harder to pass these trucks and harder for truck drivers to see who's beside them. Continued…
Hoffa: Teamsters won't cross picket lines if UPS pilots strike
Oct. 22, 2015 | General President Jim Hoffa and Secretary-Treasurer Ken Hall sent a letter this week to the Independent Pilots Association pledging support for its 2,600 members. "If a strike is necessary, we will not cross your lines, but will stand with you on them." The IPA will announce the result of its strike authorization vote tomorrow morning. More…
Stand with Safeway Teamsters in their drive to keep jobs in Maryland
Oct. 28, 2015 | Safeway plans to move up to 900 good union jobs from Prince George's County to a low-wage, non-union grocery warehouse in Pennsylvania. Maryland has been devastated by companies shipping out good jobs. It is painful to see that Safeway plans to join their ranks and put hundreds of Teamsters – members of Local 730 and 629 – out in the cold just days before Christmas. Stand with Safeway Teamsters – sign the petition asking the company to delay its decision and work with elected officials and its employees to try to find a way to keep these jobs in Maryland. Click here to sign.
Summary of The Workplace Democracy Act
The policy of the United States is "to protect the exercise by workers of full freedom of association, self-organization, and designation of representatives of their own choosing, for the purpose of negotiating the terms and conditions of their employment or other mutual aid or protection." But current law effectively denies these fundamental rights to tens of millions of Americans.
As a result, we are falling behind our industrial competitors in many significant ways. Our real wages, once the highest in the world, have fallen below the levels of the early 1970s. Our manufacturing sector is in sharp decline, as large corporations move production facilities to underdeveloped countries to take advantage of exploitative wages and minimal environmental and safety standards.
The Workplace Democracy Act strengthens the federal laws designed to protect workers and close the legal loopholes which now deprive working people of their right to organize on behalf of their wages, their benefits and their working conditions. By amending the National Labor Relations Act (NLRA) and the Employee Retirement Income Security Act (ERISA), and by establishing a National Public Employment Relations Commission, The Workplace Democracy Act provides a vehicle to achieve a comprehensive reform of American labor law.
Main Provisions
Establishes card checkoff recognition. Once a majority of workers has declared its wish to be organized by conducting an election or by signing membership cards, legal recognition shall be given to their designated representative.
Guarantees the right to first contract. If by 45 days after certification, no collective bargaining agreement has been reached, the union then has the right to binding arbitration.
Strengthens and expands the enforcement authority of the National Labor Relations Board. Violations of labor law are violations of law, and must be both speedily prosecuted and remedied. Current penalties for violating the National Labor Relations Act are insufficient to serve as effective deterrents. The Workplace Democracy Act strengthens NLRB enforcement in the following ways:
Instructs the National Labor Relations Board to use its injunctive power whenever it finds an unfair labor practice.

Gives employees wronged due to such violations the right to be "made whole" for any economic losses they incur as a result.

Requires immediate reinstatement of discharged employees when unlawfully discharged.

Provides for treble (3x) back pay for employees who suffer economic hardship due to unfair labor practices.

Requires debarment of companies from Federal Government contracts for willful unfair labor practices.

Requires the National Labor Relations Board to assess civil penalties of not less than $10,000 against employers for each willful violation of the Act.

Repeals the prohibitions against strikes, boycotts and hot cargo agreements. Taft-Hartley provisions that prohibit one group of workers from engaging in actions in sympathy or concert with other groups of workers are eliminated, as well as the Landrum-Griffin Amendment that prohibits "hot cargo" agreements (when an employer and a union agree to refrain from handling any products of any other employer). The right to common situs picketing is thereby restored as well.
Prohibits state preemption of federal labor laws. Repeals Section 14(b) of the Taft-Hartley Act, concerning "right to work" laws. All workers shall enjoy the rights guaranteed them under federal law, regardless of where they live.
Secures equal treatment for all employees. Repeals the exclusion of plant guards from bargaining units with other employees where they work.
Ensures equal protection under the law for state and local public sector employees. Establishes the National Public Employment Relations Commission to ensure that public sector employees of states, territories, possessions or political subdivisions thereof, are guaranteed the right to collective bargaining, to binding arbitration, and to strike. Establishes a mandatory impasse procedure for public safety officers and fire fighters.
Provides workers the right to act as guarantors of their financial future. Provides for workers to serve as trustees on pension plans which cover their retirement.
Extends NLRA coverage to workers for U.S. owned companies that operate in Free Trade Agreement countries. Gives workers in countries that are party to a Free Trade Agreement with the United States the right to file unfair labor practice complaints against the United States owned parent company of their employer either under the NLRA or under the laws and procedures of that country.
News Items - September 2015
Minimum-wage debate heats up in Pennsylvania
Sept. 1, 2015 | Nineteen U.S. cities and counties experienced mandated wage increases this year; 29 states and Washington, D.C., already require employers to pay workers more than $7.25. Pennsylvania isn't part of this group – yet. There are five bills pending in the state Legislature proposing to raise the minimum wage, with different methods and standards ranging from $8.75 to $15. Full story...
Hoffa: New platform makes unions strong, America stronger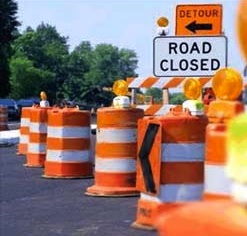 Sept. 2, 2015 | Today, more than 1.4 million members of the International Brotherhood of Teamsters are compensated for their skills and hard work with salaries and benefits that give them dignity and allow them to live a middle-class lifestyle. If this were true of more American workers, our economy and our country would be better off. This is a message the Teamsters intend to bring to the entire American workforce as part of the union's new "Let's Get America Working" campaign — if our nation is to prosper it must be union strong, America stronger. The Teamsters are unveiling a plan to help achieve those goals. Continued...
Teamsters call out UPS over ALEC politics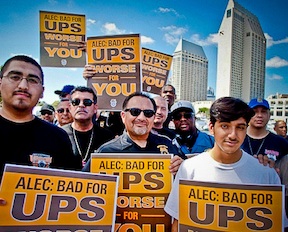 Sept. 4, 2015 | The U.S. Teamsters Union has joined a broad-based coalition of 84 investor, public interest and civil rights groups to persuade the United Parcel Service (UPS) to cut its ties with the controversial American Legislative Exchange Council (ALEC). Launched in 1973, ALEC says it is a think-tank that provides a "constructive forum for state legislators and private sector leaders to discuss and exchange practical, state-level public policy issues. It also develops model policies and resolutions on economic issues". However according to public interest non-profit SourceWatch, ALEC is a corporate "bill mill" dominated by Republican politicians that enables corporations to provide state legislators wishlists that benefit their bottom line: "Corporations fund almost all of ALEC's operations and pay for a seat on [its] task forces where corporate lobbyists and special interest reps vote with elected officials to approve 'model' bills," claims SourceWatch. Continued...
OSHA is still working on silica
Sept. 4, 2015 | Obama may join other presidents who have tried and failed to contain industrial dust...The struggle to control silica is part of a pattern of weakness that characterizes OSHA. "They aren't able to address a long list of commonsense problems, because the process of addressing them is just too hard," says Harris, now a private attorney and a distinguished scholar at Cornell. The agency has a small budget and an ever-lengthening list of bureaucratic boxes it needs to check each time it wants to toughen regulations. "We made silica a priority from the beginning of the Obama administration, and it still takes seven or eight years," says OSHA head David Michaels. "We will get it out before the end of President Obama's term." Continued... Why does this matter? Local 992 represents workers employed at U.S. Silica, a leading producer and supplier of silica sand, frac sand and other industrial minerals.
UAW in no rush to negotiate with Detroit automakers
Sept. 9, 2015 | UAW President Dennis Williams said Monday the union is making progress with all three Detroit automakers and is not ready yet to pick a target in its contract negotiations, even though there are only seven days left before contracts expire for about 141,000 autoworkers.. This year, the UAW also has the difficult task of meeting the expectations of many union members who haven't had a raise in 10 years. Continued… Related: Hoffa pledges solidarity with UAW in Big Three negotiations. "I know you haven't picked a target yet, but it's one of those three," Hoffa said. "If the UAW goes on strike, I make a pledge on behalf of the 1.4 million Teamster members – we will honor your picket lines."
Labor Dept. awards Teamsters $4.6 million training grant
Sept. 16, 2015 | The Teamsters Safety and Health Department has been awarded a $4.6 million grant by the U.S. Department of Labor (DOL) to establish apprenticeship programs for workers in the trucking industry. The grant will be awarded over a five-year funding cycle. Continued...
Teamsters protest as Treasury debates allowing pension cuts for 1.5M retirees
Sept. 21, 2015 | The retired Teamsters are among a group of as many as 1.5 million retirees from a long list of different labor unions nationwide that could see their pensions slashed under a new law quietly approved late last year. The immediate target of the angry Teamsters was the U.S. Department of the Treasury, which is in charge of administering the new law, the Multiemployer Pension Reform Act of 2014 (MPRA)…[the] MPRA allows pension fund trustees new freedom to reduce promised benefits in cases where the long-term solvency of the fund is in danger. Full story… Also, Hoffa joins Congressional leaders, retirees at rally to stop pension cuts. Watch the video.
Increased job deaths show need to focus on workplace safety
Sept. 28, 2015 | Why do we need unions? The reasons are many, but a key statistic released last week by the Bureau of Labor Statistics (BLS) highlights an often-overlooked one – to monitor workplace safety. Too many people die at the workplace. The Labor Department reported that 4,679 workers were fatally injured on the job in 2014., up two percent from the previous year… Labor Secretary Tom Perez said the numbers are not acceptable. Continued... Shop stewards, see this week's Steward Tip.
Battle against TPP heads to Atlanta
Sept. 30, 2015 | Trade officials involved in the negotiations of the 12-nation Trans-Pacific Partnership (TPP) may believe they are nearing the end of the process with meetings in Atlanta this week. But the Teamsters and other fair trade allies aren't going down without a fight... As the Teamsters have said before, there are just no good reason for everyday Americans to support this agreement. First and foremost is the deal won't create any new jobs here. Full story...
News Items - August 2015
We need you to tell UPS to sever ties with ALEC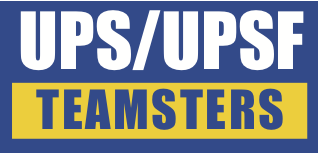 Aug. 4, 2015 | Call (855) 974-4180 to have your voice heard by UPS's top executives, and let them know you want UPS to sever its relationship with ALEC. ALEC is bad for UPS and it hurts hardworking Teamsters like you who make UPS successful. How? ALEC's promotion of misclassification legislation at the state-level could put your UPS job in jeopardy by putting UPS's business model at a disadvantage against FedEx and the regional delivery Why would UPS be involved with an organization that hurts its own workforce. Call now!
Congress needs to prioritize infrastructure
Aug. 13, 2015 | The Teamsters have been (and will continue to be) leading advocates in the need for the U.S. to improve its transportation infrastructure. It starts with coming up with a long-term funding plan. But right now, Congress is failing in its duties... Teamsters General President Jim Hoffa said it is time for a united front on the issue that gets people working and improves road and rails for workers and travelers alike. Full story...
Teamsters take on Silicon Valley
Aug. 17, 2015 | Under the leadership of Joint Council 7 President Rome Aloise, the Teamsters are on the front lines in the fight against income inequality in Silicon Valley [California]. Full story...
Teamsters applaud National Labor Relations Board on joint employer ruling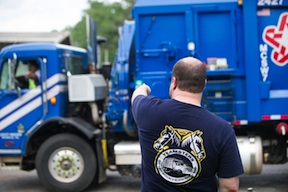 Aug. 27, 2015 | Our Union today applauded the National Labor Relations Board on its "joint employer" ruling in the case of Browning-Ferris Industries, Inc., as an additional step to protect and provide a voice to millions of American workers by holding employers that rely on temporary or contracted workers accountable. The ruling resulted from a 2013 case brought by Teamsters Local 350 in Daly City, Calif., against Browning-Ferris, a waste management company that is owned by Republic Services—the second-largest waste services company in the U.S. The union maintained that Republic had control over wage and working conditions for its workers employed through Leadpoint Services, a staffing agency, and counted as a joint employer with that agency. Full story…
Bring the Teamsters to Fed Ex Freight
Aug. 31, 2015 | "We need to restore unity in this country. One way to begin is restoring it in labor. If we get the labor movement back and get the jobs back into this country we will all grow the economy and prosper. If we stay divided in the work place then we are divided throughout. Corporations have been winning at division for a while now. You see it every day at FedEx. I also see the unity at the 4 places that voted [union]. So it proved that as we stand united together we can conquer. Stand tall, people, with your brothers and sisters and unite – not divide – and organize." It's Teamster Time! Like our Facebook page here.
News Items - July 2015
Local shop news update... July 6, 2015   | An overview of some of the latest contract settlements is available here. Hoffa: A blueprint for getting America back on track July 6, 2015   | The American economy is not working. As the Teamsters have stated repeatedly, there needs to be a commitment to boost and expand America's middle class, which is the lifeblood of our country.

News Items - June 2015
Teamsters! This really IS the time for action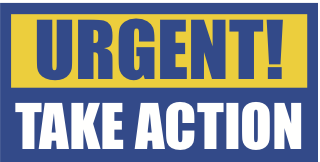 June 3, 2015 | The public is starting to pay more attention to the negotiated-in-secret TPP deal and what its passage will mean for the nation. Fast Track proponents are trying to move quickly, pushing to bring the legislation for the job-killing TPP to a vote in the house. Granting a Fast Track rubber-stamp for the TPP would only accelerate a global race to the bottom in wages and working conditions that nobody wins – except, of course, for big transnational corporations that are eager to exploit labor abuses abroad to pad their obscene profits. But we can win this fight. Literally thousands of organizations – representing the environmental, family farm, civil rights, consumer, LGBT, student and other movements – have united with labor in saying NO to Fast Track. We need your voice, too. Make the call to your Representative now at 888-979-9806 and urge them to vote NO on Fast Track. Then send an email too.larger, heavier trucks. Full story…
Hoffa: TAA will offer little help to workers hit hard by trade
June 10, 2015 | For years, the Teamsters have been strong supporters of Trade Adjustment Assistance (TAA) legislative efforts that have offered support to thousands of workers who have lost jobs due to bad trade deals. But not this time…
Hoffa: Overworking truckers is dangerous
June 10, 2015 | Highways across Michigan and the U.S. have become increasingly dangerous for motorists. And that will only get worse if Congress approves a transportation spending bill that effectively keeps the suspension of rules in place that allow truck driver to work longer hours, that permits larger double-trailers and that prevents the U.S. Department of Transportation from raising minimum insurance standards that have been frozen on place for three decades. The fate of those provisions, tucked inside a $55 billion federal transportation spending bill, is now being considered on Capitol Hill. Full story…
Former Sparrows Point steelworker speaks out on impact of failed trade policies
June 11, 2015 | This new ad from the AFL-CIO and USW highlights how the loss of manufacturing jobs due to bad trade policies has hit manufacturing workers like former Sparrows Point craneworker, Mike Lewis, especially hard.
Hoffa applauds trade package vote but warns fight isn't over yet
June 15, 2015 | In a press release issued last week, General President Hoffa said that in rejecting the Trade Adjustment Assistance portion of the trade package, "a resounding bipartisan majority of lawmakers agreed that workers don't want to be retrained for a new career – they want to keep the good middle-class jobs they have now." However, the battle didn't end Friday. "The Teamsters and others who stand with American families must remain resolute. Corporate cronies are likely to try to get TAA and fast track through the house again" this week. Workers voices' need to continue to be heard on Capitol Hill. Read more at teamster.org. Related: Liberals deal Obama a stunning blow on trade -- but one more showdown awaits.
Teamsters endorse pension protection bill
June 18, 2015 | The IBT issued its support today for new legislation that will protect earned pension benefits for retirees and boost multi-employer pension plans for workers and participating employers.The "Keep our Pension Promises Act," sponsored by Sen. Bernie Sanders (I-Vt.) and Rep. Marcy Kaptur (D-Ohio), will roll back provisions slipped into the fiscal 2015 spending bill approved by Congress last year that made earned pensions benefits vulnerable to cuts. The measure would restore anti-cutback rules so that recipients in financially troubled multi-employer pension plans will be protected from having their benefits cut. Continued…
House panel approves union-related bills on straight party-line vote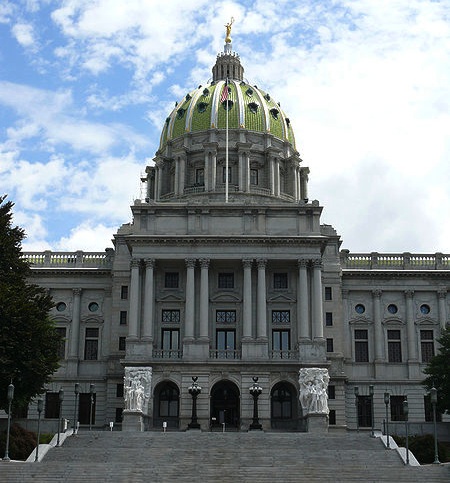 June 24, 2015 | A state House committee passed a pair of bills Tuesday that Republicans say are aimed at increased government transparency, but Democrats say they are anti-union and aimed at undermining the powers of a newly elected Democratic governor. The legislation would require the state Independent Fiscal Office to analyze the cost of any collective bargaining agreement proposed for workers under the governor's jurisdiction. The other bill would require public employers to post proposed collective bargaining agreements online at least two weeks before the signing of the contracts. Full story ….
News Items - May 2015
Pennsylvania Senate OKs public employee collective bargaining bills
May 7, 2015 | Republicans on Wednesday gave Senate approval to two bills that they said would increase transparency in collective bargaining for public employees, but which Democrats equated to union-busting. One bill would require the state Independent Fiscal Office to analyze the cost of any collective bargaining agreement proposed for workers under the governor's jurisdiction. Full story...
At Unity, Teamsters look ahead to a bright future
May 11, 2015 | Some 1,600 Teamsters brothers and sisters from across North America gathered together Sunday as part of the 12th annual Unity Conference to share their success stories and speak truth to power about the increasingly perilous state of workers across the continent. Follow the days' reports and photos here.
Senate success against fast track push! *
May 13, 2015 | Senate Democrats took a stand today against efforts to ram fast track trade authority through the chamber, denying an effort to move forward with consideration of the legislation. The vote further delays big business' desire to pass fast track and raises serious doubts about the future of the 12-nation Trans-Pacific Partnership (TPP). Full story... *May 15: "A simple up-or-down vote on a trade deal of this magnitude is not in the best interest of middle class Americans. They have seen firsthand the real impact of unfair, unbalanced trade agreements over the past 20 years. I call on every member of Congress to vote down fast track and do their part to protect our country from another bad trade agreement." President Hoffa's full statement..
Teamsters, allies voice outrage at attempts to gut truck safety laws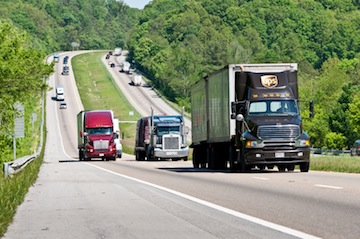 May 18, 2015 | Teamsters joined forces last week with safety advocates, crash victims, and law enforcement allies for a press event on Capitol Hill to speak out against proposed rollbacks of major truck safety regulations. The event was held as the Appropriations Committee considers this bill, which includes "riders" that will force truck drivers to work longer hours and drive
Pa. lawyers working for attorney general press for unionization
May 20, 2015 | A unionization effort by the 189 attorneys that work for Pennsylvania Attorney General Kathleen Kane is taking shape. The American Federation of Teachers Pennsylvania has invited the lawyers to a May 27th meeting at which they can discuss "workplace issues." The move to unionize could have been partially sparked by Kane's actions since being elected... Full story
Fast Track vote in Senate may happen today
May 22, 2015 | Yesterday the Senate voted to end debate, meaning that a final vote could take place today. We cannot let up in the fight against Fast Track. Please send another email to your Senators right now to ask that they oppose Fast Track when it comes up for a final vote.
Memorial Day magazine preview: Teamsters Military Assistance Program
May 25, 2015 | This Memorial Day, as we honor the men and women who gave the ultimate sacrifice for their country, we are paying tribute to our Teamster military heroes and the Teamsters Military Assistance Program (TMAP). Learn more...
News Items - April 2015
Teamsters applaud veto of destructive Senate resolution blocking NLRB rule
Apr. 1, 2015 | The Teamsters applauded President Obama's decision to veto a resolution backed by Congressional Republicans that would have blocked the National Labor Relations Board's rules designed to speed up the time it takes to unionize workers. The NLRB rule is scheduled to go into effect April 15, 2015. A description of the new rule and its reforms can be found here.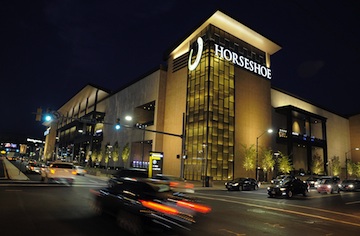 Horseshoe Baltimore Casino workers bet on union
Apr. 8, 2015 | The Horseshoe Baltimore Casino is now officially union. The cards were counted last week and a strong majority of Horseshoe workers voted in favor of representation by the National Gaming Workers Coalition, comprised of Unite Here Local 7, Teamsters Local 355, Operating Engineers Local 37 and the UAW. The Horseshoe has recognized the union and dates will soon be set for negotiations on wages, benefits and working conditions.
Failed fast track is nearly upon us – again
Apr. 13, 2015 | Despite the Teamsters and our allies making clear that U.S. residents will be hurt if fast track can be used to quickly push secret trade deals like the 12-nation Trans-Pacific Partnership (TPP) through Congress, some lawmakers had decided to side with big business instead. But unfortunately, the fight doesn't end there. [The TPP Fast Track bill will be introduced in the Senate Tuesday.] This union and others who care about hard-working Americans are gearing up for a fight, and will need everyone who can to join in. Read on… [The TPP will outsource jobs, undercut workers' rights, dismantle labor, environmental, health, food safety, and financial laws, and allow corporations to challenge our laws in international tribunals rather than our own court system.]
Teamsters take stand against fast track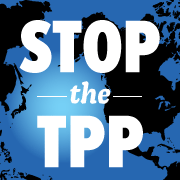 Apr. 16, 2015 | The Teamsters joined some 1,200 fellow union members and far trade advocates at a Capitol Hill rally yesterday to call on Congress to stop pushing for fast track trade promotion authority that would allow a quick up-or-down vote on bad trade deals like the TPP… Leo Gerard, president of the United Steelworkers, called on workers to head to the halls of Congress and let their members know their thoughts on fast track: "You make sure you tell them you put them there and you can take them of of there!" Full story...
Breaking news: Fast Track legislation introduced in Congress today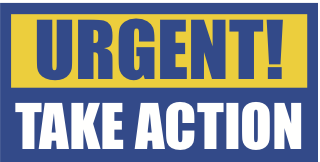 Apr. 16, 2015 | The fast track bill hit Congress today and we need your help to stop it. This bill will put good Teamster jobs in jeopardy. The TPP, the "NAFTA of the Pacific," will mean even more jobs sent overseas, lower wages for the jobs that remain, unsafe food and possibly a ban on our "Buy American" procurement laws and regulations. If Fast Track becomes law, however, Congress won't be able to change a single provision of the agreement. Please email your Representative and Senators right now and ask that they oppose Fast Track if it's brought up for a vote. The Teamsters Union has stopped Fast Track before. With your help, we will stop it again.
Sick and tired workers: An epidemic of corporate greed
Apr. 17, 2015 | Snaking its way through the Pennsylvania legislature is a bill that will block local governments from requiring companies to provide sick leave, even if unpaid, that is more than required by state or federal regulations. There are no Pennsylvania or federal regulations requiring companies to provide sick leave. Full story...
Every Monday: New information for members and stewards
Apr. 20, 2015 | Members, do you know what a contract campaign is? Or why it's important to file a grievance in a timely manner? Stewards, need a refresher on your rights as a shop steward? When past practice is relevant? Worried about confidentiality issues? Every Monday we provide answers to those questions and more with tips to help you learn more about your role in the Local Union. Available under Members Resources - Weekly Tip for Members and Weekly Steward Tip. (Note: Forgot your password? Email teamstersjc62@gmail.com for assistance.)
Pennsylvania House passes union anti-intimidation bill
Apr. 22, 2015 | The Pennsylvania House of Representatives approved a bill Tuesday to remove special harassment expeditions of labor unions in the state. House Bill 874, also known as the Labor Anti-Injunction Act, was passed in the House by a 109-84 vote and now moves to the state Senate for consideration. …The president of the Pennsylvania AFL-CIO said the bill is overreaching and will have a negative effect on union rights. Full story…
Today is Worker's Memorial Day: 'Speak Out for Safe Jobs'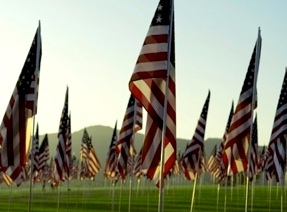 Apr. 28, 2015 | The Teamsters Union, and trade journalists around the world, recognize April 28 as Workers' Memorial Day – and international day of remembrance and action for workers killed, disabled, injured or made ill by their work. To help mark this important day, our union has provided background information on this day of remembrance and these resources to help you start a conversation with coworkers or plan activities in your workplaces.
News Items - March 2015
Senate to vote today to undo labor union rule *
Mar. 4, 2015 | The Senate will vote Wednesday on a GOP-backed motion that would undo a controversial National Labor Relations Board rule that makes it easier for workers to hold union elections. Republicans are using the Congressional Review Act that allows lawmakers to undo regulation through a motion of disapproval, which needs a majority vote in both chambers. The motion can't be filibustered or amended, which will help it bypass Democratic opposition. If the bill gets to his desk, however, the White House says President Obama will veto it. Full story...* Update: The bill passed the Senate Wednesday in a 53 to 46 vote. The legislation now goes to the House where it is expected to pass. However, it doesn't appear the Senate has the two-thirds majority required to overrule a presidential veto.
RTW in Wisconsin is another step down the wrong road for working families
Mar. 10, 2015 | "Wisconsin is now the 25th state to adopt right-to-work laws as politicians like Walker push forward the agenda of their right-wing task masters," Hoffa said Monday in an official statement. "The Koch brothers, through Americans for Prosperity and the American Legislative Exchange Council (ALEC) have poured millions of dollars into states across the country to push right-to-work legislation. These corporate interests will not stop in Wisconsin – they continue to attack working families, moving from state to state. We must remain strong and fight them wherever right-to-work legislation is introduced." Read the full statement...
Teamsters organize another FedEx Freight terminal
Mar. 21, 2015 | A group of 50 drivers at the FedEx Freight terminal in Stockton, Calif., on Tuesday, March 10th voted to join Teamsters Local 439… This is the fourth union victory since the Teamsters began their campaign to improve conditioned for workers at FedEx Freight and Con-Way. Beyond the organizing victories, the campaign has helped raise wages for all drivers at the two companies. Full story...
Tell your senators to protect pension benefits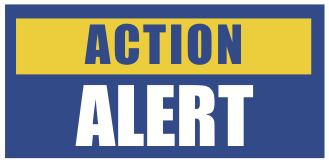 Mar. 26, 2015 | Vermont's Senator Bernie Sanders will be offering an amendment to the budget resolution bill that would protect the pensions of thousands of retirees in multiemployer pension plans. The Amendment allows the flexibility to honor a long-standing promise, particularly for fixed-income seniors that can least afford to have their financial security at risk, and to find other sources of revenue to shore up the Pension Benefit Guaranty Corporation. Please email your Senators today and ask them to support the Sanders Amendment should it come up for a vote.
REMINDER: Scholarship application deadline
Mar. 27, 2015 | The deadline for submission of your student's application for the James R. Hoffa Memorial Scholarship Fund scholarship is Tuesday, March 31st. Don't miss it!
Teamsters call for defeat of Fast Track and TPP
Mar. 31, 2015 | Statement by General President Jim Hoffa: "The 12-nation Trans-Pacific Partnership (TPP) has for years been shrouded in mystery. But last [week], WikiLeaks gave U.S. workers a real gift when it pulled back the curtain on a portion of the proposed trade deal that shows what a boondoggle the agreement would be for big business. … the average worker is going to get screwed. The provisions will give corporations the ability to do an end-around on U.S. laws they don't like. How is that fair? What about the rights of the American people? What about democracy?…" Full story…
News Items - February 2015
Black history is the story of every Teamster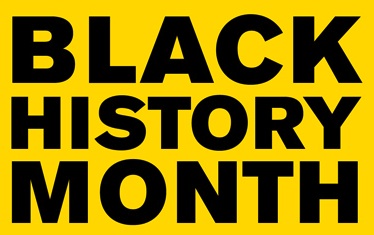 Feb. 3, 2015 | [Editor's note: February is Black History Month.]… From the inception of the union, many Teamsters understand that racial divisions play into the bosses' ploy to divide and weaken the working class. Black unionists were at the center of the Teamsters since our founding in 1903. At a time when Jim Crow held sway in the south and discrimination against African Americans was commonplace nationwide, the Teamsters called for "no color line" in the union as early as 1906. Learn more here.
Boston GCC Teamsters halts deportation of Salvadoran refugee
Feb. 3, 2015 | Demonstrating the importance of community outreach, Graphics Communications Conference/IBT Local 3-N in Boston has worked successfully with the local Jobs With Justice branch, elected officials and faith-based organizations to halt the threatened deportation of a Salvadoran GCC/IBT press operator. Full story here.
Hoffa: 'Walking Man' not alone in his struggle
Feb. 11, 2015 | Sometimes real life can seem like a movie. Such is the case with James Robertson, the 56-year-old Detroit man who walked 21 miles roundtrip to his factory job in Rochester Hills each day after his car died and his job moved further into the suburbs. The Michigan and even the national media have become enamored with Mr. Robertson's story, and rightfully so. It is inspirational and a testament to this gentleman's fortitude… But it shouldn't have come to this. We should be under no illusions that Mr. Robertson is the only worker facing such challenges… Continue reading...
Remembering a leader who changed the future for working men, women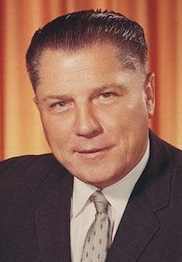 Feb. 16, 2015 | Each year in February, Teamsters take a moment to reflect upon and remember James R. Hoffa, born February 14, 1913. Hoffa served as General President of the Teamsters Union from 1957 to 1971. In that time, he inspired thousands to stand up and let their voices be heard. His words, spoken more than 50 years ago, resonate jet as profoundly today as they did then: "While working men and women have long known the value of a dollar – it is a lesson well taught to one who labors for a living – it has taken a long, long time to teach employers the value of a human being, and in many cases has not yet been successfully taught. Few give though to what happens to displaced workers, but they can analyze to the penny what the profits will be." Learn more...
Teamsters congratulate Walmart workers
Feb. 20, 2015 | Walmart workers who spoke out and took action won a raise for 500,000 Walmart workers nationwide. The Teamsters have supported Walmart workers since the first Black Friday strikes in 2012. "When you fight, you can win," said Teamsters General President Jim Hoffa. "I'm so proud of the members of OUR Walmart for pushing Walmart to commit to raising their wages. I'm also proud of the thousands of Teamsters who stood side-by-side with them in the fight for justice." Full story… (See related story below in "Elsewhere in the News.")
Union dues issue returns to spotlight in Pa. Senate
Feb. 25, 2015 | The battle to end government collection of union dues is on again in Pennsylvania. The Senate State Government Committee on Monday voted 6-5 along mostly partisan lines to approve a proposed constitutional amendment that would ban the collection of union membership dues and political contributions from paychecks of state government and school district employees. Full story…
News Items - January 2015
No. There are no immediate cuts to any pensions.
Jan. 5, 2015 | The IBT has compiled a list of frequently asked questions about how the omnibus spending bill could affect you and your family. The big question: "Will my pension check be reduced?" No. The legislation does not mandate pension cuts. And for those funds that might seek to implement pension cuts, there are a number of procedural steps that have to be followed before they can do so. Learn more here.
Port strikes mirror Organized Labor's roots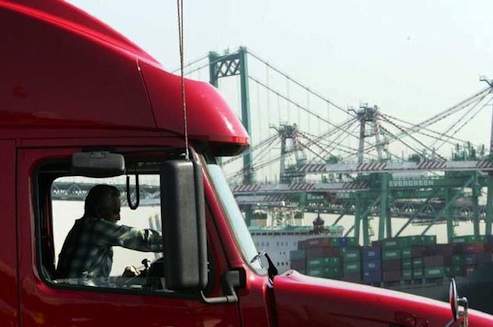 Jan. 8, 2015 | Port truckers in California walked off the job in November to protest their dismal working conditions. Required to lease trucks while paying insurance and maintenance costs, drivers often earn less than minimum wage… While their plight hasn't commanded the widespread attention that 19th century strikes did, port workers might be the key to restoring basic labor rights for all Americans. Learn more here. Related: Agreement between Los Angeles, Long Beach port truck drivers, Carson firm allows Teamsters to enter negotiations.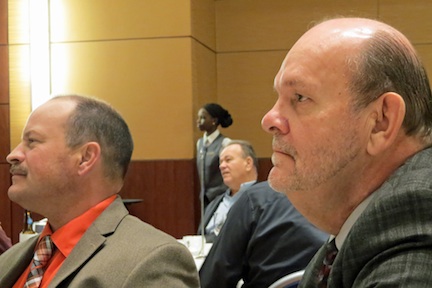 ObamaCare and Bargaining: Local Union leaders seek answers to tough questions
Jan. 11, 2015 | The Affordable Care Act (ACA) – commonly referred to as ObamaCare – and our union members' healthcare plans have recently become a major issue for union negotiators bargaining successor contracts. Officers and trustees of the six local unions comprising Teamsters Joint Council 62 recently spent the better part of a weekend reviewing and discussing specific sections and requirements of the extremely complex healthcare law, as it pertains to employer plans and Taft-Hartley Benefit Plans. Some of the troublesome ACA provisions become effective this year. Information about how the provisions apply is complicated and, in some cases, may conflict with provisions of current plans. Continue reading here.
Leaked memo: YRC seeks to outsource unprofitable runs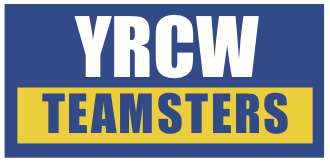 Jan. 29, 2015 | YRC Freight is looking to increase its use of purchased transportation to increase its profitability, according to a leaked internal memo. A Dec. 18, 2014, memo obtained by the Kansas City Business Journal, details a change-of-operations request to the Teamsters that would allow the company to increase its use of interline carriers – third-party transportation providers – in areas currently served by YRW employees. …No YRC employees will be laid off as a direct result of the change of operations. Full story here.
News Items - December 2014
Anti-union grocer slashes benefits, pensions for 1,100 Pa. Teamsters
Dec. 4, 2014 | In a new version of the old ploy of manipulating federal bankruptcy courts to bludgeon unions into economic concessions or givebacks, the nation's largest grocery wholesaler used sped-up court procedures to make a quick buy of one of its regional competitors last month – and, in the process, slash the pensions and benefits of 1,100 truck drivers and warehouse workers. Full story here.
Teamsters take a stand against unfair TPP, Fast Track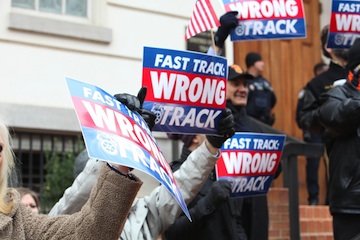 Dec. 9, 2014 | The Teamsters joined hundreds of labor and fair-trade activists yesterday in calling on the U.S. government not to move forward with the 12-nation Trans-Pacific Partnership (TPP) or fast-track trade promotion authority that would speed its consideration… "The voices of millions of working, middle-class Americans cannot be ignored," said General President Jim Hoffa. "They are tired of being the casualties of bad trade deals that send good-paying jobs overseas. The Teamsters Union will continue the fight against Fast Track authorization and the Trans-Pacific Partnership – American workers cannot pay the price of another bad trade deal." Full story and photos here.
Friday deadline looms in behind-the-scenes battle over truck safety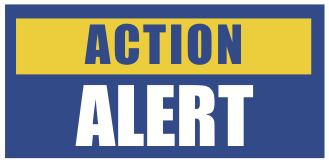 Dec. 10, 2014 | More people will die if Congress weakens truck safety to make the trucking industry happy. And Congress may just do that as it races to meet the Dec. 12 deadline to pass a budget bill. Read here what the Teamsters are doing to stop the proposal. Click here to tell Congress to protect pensions and vote NO on the spending bill.
Call your senator NOW!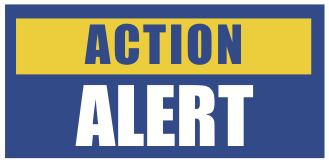 Dec. 12, 2014 | Tell them to vote NO on the Cloture and NO! on the Omnibus to protect Teamster pensions and jobs. Call 888-979-9806 to be connected to your senator. The Teamsters Union is opposed to the Omnibus Spending Bill. It keeps government open on the backs of hardworking Americans and retirees. Click here to learn what the legislation would do, then call your senator at 888-979-9806. Do it right now.
Call your senator NOW!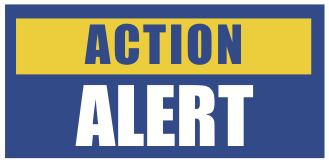 Dec. 12, 2014 | Tell them to vote NO on the Cloture and NO! on the Omnibus to protect Teamster pensions and jobs. Call 888-979-9806 to be connected to your senator. The Teamsters Union is opposed to the Omnibus Spending Bill. It keeps government open on the backs of hardworking Americans and retirees. Click here to learn what the legislation would do, then call your senator at 888-979-9806. Do it right now.
Teamsters denounce Senate passage of Omnibus Spending Bill
Dec. 15, 2014 | "With the passage of the omnibus spending bill by the Senate, we have witnessed the latest attack by corporate interests on working families, " said Teamsters General President Jim Hoffa in response to the Senate's passage of the Omnibus Appropriations Bill. "Big business and Wall Street have bought and paid for influence and access that has allowed them to continue to enrich corporations at the expense of the middle class... We can only hope that President Obama rethinks his present course of action, recognizes the destructive nature of the provisions in this bill and vetoes it when it reaches his desk." Full statement here.
What the CRomnibus Law means for multiemployer pension plans
Dec. 16, 2014 | … The law states that plans in"critical and declining status" can temporarily or permanently suspend current and future benefits. This suspension can include benefits already accrued for vested participants and benefits already being paid to retirees and beneficiaries…The law sets limits. For example, the monthly benefit of any participant or beneficiary may not fall below 100% of the PBGC's guaranteed monthly benefit. Participants and beneficiaries aged 75 and older are afforded special protections, as are those with benefits based on disability. Full story here. Related: Those pension cuts and what you need to know.
Take two and call me in the morning
Dec. 24, 2014 | The Occupational Safety and Health Administration (OSHA) is reminding all employers and workers of the importance of maintaining a healthy, influenza-free workplace this season and throughout the New Year. Check out the Department of Labor's 7 simple ways you can help prevent seasonal flu in your workplace.
Call Your Senator Now!
Dec. 12, 2014 | The Teamster Union is opposed to the Omnibus Spending Bill. It keeps the governement open on the backs of hardworking Americans and retirees.
The legislation would:
Threaten the retirement security of thousands of retirees.

Increases the number of hours that truck drivers can spend on the road every week.

Dismantle key Wall Street Reform by allowing big banks to make risky derivatives trading bets using taxpayer-insured funds.

Let every wealthy person put over one and a half million more dollars into politics so we will continue to see more legislation that threatens pensions and increases the hours Teamsters have to work.
Protect your job, your family and your pension.
Call Congress NOW at 888.979.9806 to be connected to your senator.
News Items - November 2014
FedEx Freight workers in New Jersey vote to join Teamsters
Nov. 1, 2014 | A group of 113 drivers at FedEx Freight's South Brunswick, N.J., terminal voted today to join Teamsters Local 701. The vote was 66 to 42. "This victory is for all of us," said Mike Thiemer, a driver. "We are tired of the unfair and inconsistent work rules and policies handed down by management. It comes down to wanting to be treated with respect and dignity." Full story here.
The ballot box is the great equalizer for workers
Nov. 3, 2014 | American workers are facing significant challenges. Whether it's low pay, a system that favors corporation over citizens, a gender wage gap, the effects of unfair trade or a voting system that hampers the most disadvantaged among us, these problems are real. But will those most affected the most bother to do something about it? The public has heard it before, and they will hear it again from me as well – vote. But are people going to do it? Continue reading General President Hoffa here.
Teamsters called to action on Fast Track legislation this week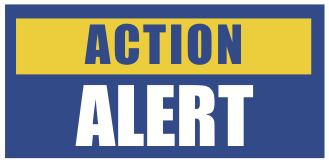 Nov. 10, 2014 | As Congress returns to Capitol Hill for the lame-duck session, there has been some chatter about an attempt to pass Fast Track legislation before the end of the year. If Fast Track is passed, job-killing trade agreements like the TPP that have been negotiated largely in secret could become law by a simple "yes" or "no" vote, without the possibility of amendments. The TPP would mean even more jobs sent overseas and possibly a ban on our Buy American laws. Please help us tell Congress that Fast Track is the wrong track by signing the Teamster petition today. And please share the petition with your family, friends, neighbors and coworkers.
Teamsters step up union drive at FedEx Freight, Con-way
Nov. 11, 2014 | The push by the Teamsters comes as a shortage of experienced drivers in the trucking industry is prompting companies to hike pay and offer improved working conditions… Five ballots are scheduled at FedEx Freight facilities this month, with the next due Nov. 12 in Newark, New Jersey. Full source story here.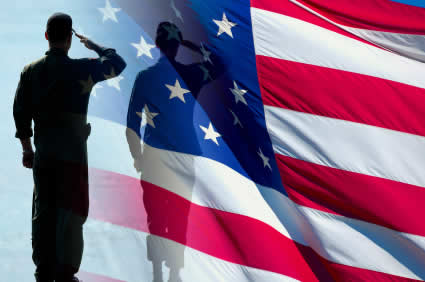 Hoffa's message to Teamster active duty military and veterans
Nov. 11, 2014 | T"For more than a century – from World Wars I and II to Korea, Vietnam, the Persian Golf and, most recently, the wars in Iraq and Afghanistan – the Teamsters have proudly welcomed our fighting men and women home and back to work. And on this Veteran's Day, the Teamsters Union wants all of our veterans to know how thankful we are for their service to our nation..." Continue reading here.
Facebook bus drivers vote to join Teamsters
Nov. 21, 2014 | Contract shuttle drivers who serve Facebook's employees voted 43-28 Wednesday to joint the International Brotherhood of Teamsters, marking a victory in Silicon Valley for one of America's largest unions. Of the 87 shuttle-bus drivers who work for Loop Transportations, 43 voted in favor of representation by Teamsters Local 853…Continue reading here.
This Black Friday, will you stand with striking Walmart workers?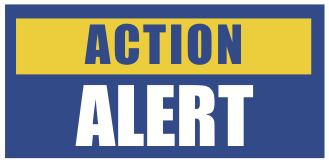 Nov. 26, 2014 | Walmart's owners, the Walton heirs, have more wealth than 42 percent of the United States. Yet Walmart employees aren't able to afford to feed their families. Just recently in Oklahoma, a Walmart store actually put out a food bin to collect canned goods for its hungry employees. Walmart workers deserve better treatment than this. They want a raise, not charity. So this Black Friday, there will be protests at 1,600 stores across the country to show solidarity. It's simple to join their protests: Go to BlackFridayProtests.org to find an action near you. Bring a sign and your cellphone, and take a selfie. Post it on your Facebook page or send it to the Facebook page of the Walmart workers organization, Organization United for Respect at Walmart (Our Walmart).
Teamsters at Castle Oil about to lose their jobs - Help save them!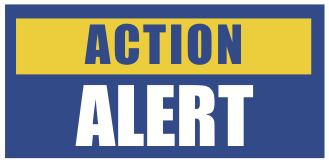 Nov. 26, 2014 | Teamster drivers and mechanics for many years kept New York warm delivering fuel from the Bronx for Castle Oil. Now, just before Christmas, they're about to be thrown out into the cold. Corporate giant Sprague Energy is buying Castle Oil, and 50 members of Teamsters Local 553 are losing their jobs in the process. They'll be replaced by non-union, low-wage contract jobs. You can help: Please take a minute to sign this petition, urging Sprague Energy's CEO David Glendon to keep these good, middle-class jobs in New York. Your support will be greatly appreciated by the 50 Teamsters at Castle Oil who fear a bleak Christmas.
News Items - October 2014
Beginning Oct. 1: Tow trucks included in Maryland's 'move over' law Oct. 1, 2014  | Motorists will be required by law to move over for tow trucks starting Oct. 1, according to Maryland State Police.

News Items - September 2014
Learn about the influential people in our Labor history
Sept. 1, 2014 | The workplace rights and protections we enjoy today were won for us by generations of America's working heroes. The brief biographies of some the greatest figures in working America history – César Estrada Chávez, Joe Hill, Mother Jones, Frances Perkins and others – may inspire you to join in and continue the fight for American Labor.
Sign the petition against elections controlled by the 1%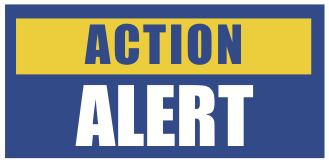 Sept. 5, 2014 | When the Senate returns from a month-long recess next week, they will be voting on a motion to proceed to a resolution (S.J. Res. 19) calling for a constitutional amendment overturning the Citizens United and McCutcheon Supreme Court decisions. Citizens United opened the floodgates for political spending by outside organizations. In the four years since the decision was handed down, spending by outside groups has increased by over 500%. Most of the new outside money, over 70% of it, goes to support anti-worker candidates backed by big corporations and billionaire plutocrats like the Koch brothers. Please sign our petition today calling for the U.S. Senate to vote "yes" on this measure and overturn these anti-democratic rulings that have shifted control of our elections from the will of the people to the wallets of the super-rich.
'Be strong and believe in yourselves'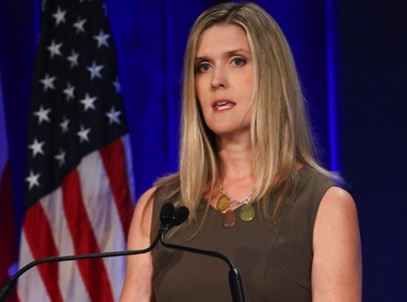 Sept. 8, 2014 | "Employers will continue to shock you with unfair labor practices and it is possible that your employer will do you wrong, but the Teamsters will fight for you. And you will win." Laura Lucafo, a pharmacist and member of Teamsters Local 727 in Chicago, told her story of unfair treatment at last week's 2014 Teamsters Women's Conference. "I was called into the office at my work one day, when I was three months pregnant with my first child, and terminated. I was told my termination was effective immediately. There was no notice or cause given. I was shocked…" Read an excerpt from her story here.
Teamsters aim to organize FedEx Freight Indy drivers
Sept. 11, 2014 | The Teamsters union is trying to whip up pro-union sentiment among 250 local FedEx Freight drivers as it lays the groundwork for a possible unionization vote. An organizing campaign that began in January "is going absolutely great," and an election could be coming for the drivers to vote on unionizing, said Jeff Combs, an organizer for Teamsters Local 135 in Indianapolis… The Teamsters have already filed with the NLRB to hold secret ballot union elections for FedEx workers in eight cities… Full story here.
Teamsters celebrate Truck Driver Appreciation Week - again!
Sept. 15, 2014 | Last year, we asked Teamsters to submit photos of themselves and their trucks to the Teamsters Facebook page. The response was overwhelming Hundreds of Teamsters sent in photos, along with their comments. This year, the Union is asking you again to send photos of you and your trucks, either by posting directly to the Teamsters Facebook page or by sending a direct message to the page. Go ahead, do it!
Con-Way Freight workers in Texas join Teamsters LU 657
Sept. 15, 2014 | On September 12, 2014, drivers and dockworkers at Con-Way Freight in Laredo, Texas voted to join the Teamsters Local 657. "This is a great victory for the workers at Con-Way and we hope this campaign spreads," said Frank Perkins, President of the San Antonio-based Local 657. "These workers are seeking fair wages, respect on the job and job security. They also want to have a pension and improved health care coverage…We choose Laredo because it is the busiest inland port in the United States. Seven thousand trucks cross the border with Mexico every day."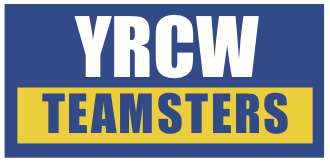 Leaked memo: YRC tweaks discipline policy; union takes exception
Sept. 16, 2014 | The IBT is taking exception to a new discipline policy at YRV Worldwide Inc., according to a leaked internal memo. The memo, shared on industry message board TruckingBoards.com, details a new, zero-tolerance policy concurring actions that will harm its DOT safety scores. Full story here.
Labor poised to unseat Pennsylvania's Corbett in Nov. elections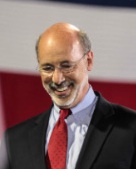 Sept. 16, 2014 | A new election poll last week brought good news for Pennsylvania unions. The latest data… shows Tom Wolf, a pro-labor Democrat running for governor in Pennsylvania this November, trouncing the conservative Republican incumbent by more than 30 points. If the poll proves predictive come Election Day, Wolf's win would be a historic one, defying the trend of near-automatic reelection of incumbent governors, and ushering in a huge victory for the state's unions. Continue reading here.
Burning landfill near a nuclear dump? Sign this petition to Bill Gates!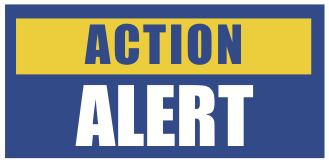 Sept. 26, 2014 | Microsoft co-founder Bill Gates is the dominant shareholder of Republic Services, which owns the burning landfill. He has the power to convince Republic Services to evacuate families living next to the burning landfill. State health investigators found a high rate of brain and nervous system cancers among the children in the area near the landfill. The Teamsters represent about 9,000 of Republic's workers and despite a contentious relationship with the company, has joined the call for buyouts and removal of the waste. Bill Gates can help protect families living in the nearby community. Please sign the petition here.
News Items - August 2014
Teamsters Union endorses Tom Wolf for Pennsylvania governor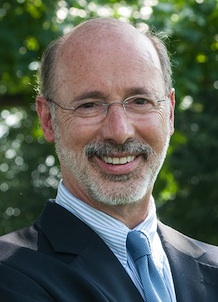 Aug. 4, 2014 | "We all saw what Gov. Corbett's failed policies have done to Pennsylvania," said William Hamilton, Pennsylvania Conference of Teamsters President and Eastern Region International Vice President. "We went from seventh in the nation in job creation to 47th on Corbett's watch and saw him push through legislation that is designed to attack public employees. It's time for positive change and Tom Wolf is the right man for the job. As a successful business owner, he knows what it will take to create jobs and turn our state around." Read more here.
Teamsters praise Obama crackdown on companies that abuse workers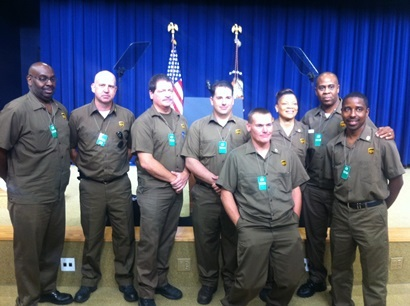 Aug. 4, 2014 | The International Brotherhood of Teamsters strongly supports President Obama's executive order to crack down on corporations that break laws but still win government contracts. Two members of the Teamsters Union stood with President Obama last Thursday to announce the new policy: Mike Petro of Baltimore (fourth from left), a UPS driver with Teamsters Local 355, and Etta Epps of Landover, Md., also a UPS driver, with Teamters Local 639. "I am so proud of how my union makes sure I earn a good wage, health care benefits and retirement security," Petro said. Continue reading here. Watch the video here. (Note: Local 355, like Local 992, is a member local of Teamsters Joint Council 62.)
Teamster: Trade deal caused refugee crises at border
Aug. 12, 2014 | The nine-year-old CAFTA trade deal caused thousands of desperate children to flock to the U.S. border seeking safety, Teamsters legislative representative Mike Dolan explained recently on the Thom Hartmann Show. He calls them 'CAFTA kids.' They are actually the second generation of economic refugees to leave their land and their homes. The first wave came after NAFTA took effect on Jan.1, 1994. Continue reading here. Related: Blame CAFTA for children at the border
Teamsters assisting global efforts to organize DHL, FedEx, UPS
Aug. 18, 2014 | The International Transport Workers Federation's (ITF) 43rd global conference wrapped over the weekend in Sofia, Bulgaria. The ITF consists of 360 unions from 116 countries. It has 4.5 million members. Time Beaty, IBT Director of Global Strategies spoke with Canada's Radio Labour about global efforts to organize workers at delivery companies like DHL, FedEx and UPS.
UFCW president issue's statement on the mother of Michael Brown
Aug. 22, 2014 | Joe Hansen, International President of the United Food and Commercial Workers Union (UFCW), today released the following statement regarding UFCW member Lesley McSpadden whose son Michael Brown was shot and killed by police in Feguson, Missouri.
1934 Minneapolis Teamsters strike, one key precursor to Wagner Act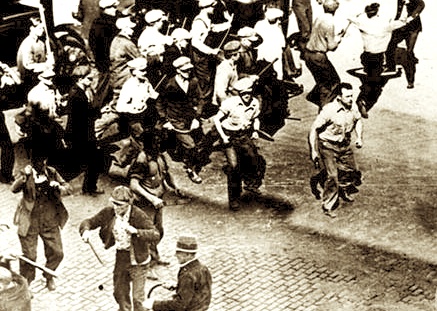 Aug. 26, 2014 | The tensions had been simmering for months in Minneapolis. The Teamsters, trying to organize the city's truckers - who were key to transportation of food and industrial goods all over the Upper Midwest - had been browbeaten by the bosses. The so-called Citizens Alliance, a secret able of leading businessmen, was confident it could beat the Teamsters - particularly Local 574 - again. After all, the alliance's virulent and sometimes violent anti-unionism had ruled labor relations in Minneapolis since the early 1900s. This time, in 1934, it didn't turn out that way. Continue reading here.
Hoffa: Weary U.S. workers are still experiencing hard times
Aug. 26, 2014 | Some naysayers have tried to brush off the income inequality discussion as a trumped-up effete to agitate Americans. However, while they might have wanted to ignore such calls from the Teamsters and other worker advocated, they cannot turn their back on the debate when their friends with ties to the financial world sound the alarm. Full story here.
2014 Roadway Retirees' Reunion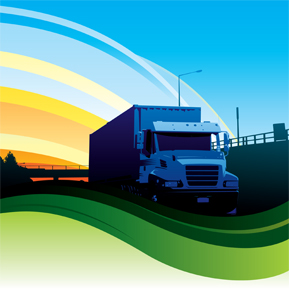 2014 Roadway Retirees' Reunion
Saturday, September 20, 2014
Noon to 4 p.m.
Fellowship at Noon - Food at 1 p.m. - Games & Prizes at 2:30 p.m.
The Wilson Ruritan Club
16204 National Pike, Hagerstown, MD 21740
You need a dish to share
and a wrapped gift for a game.
The chicken will be there
and paper and utensils the same.
Come reminisce and reconnect,
Let's all share in the fun,
for old friends should
be special to everyone.
While this is called the Retirees' Reunion, we would like to extend this invite to others. Some people left Roadway to work at other jobs and some are still working for YRC and though not retirees, they remain people with whom we have ties.
Please feel free to contact any of those people you may think of. Or contact me (info below) with their contact information and I will be happy to make sure they're invited. Also, feel free to contact me with suggestions and/or questions.
Look forward to seeing you on the 20th of September!
Take care, and God Bless!
Donna Sue Dorsey
ddorsey.5@myactv.net
240-217-3433

"It takes a long time to grow an old friend." ~ John Leonard
News Items - July 2014
Spy vs. sp … trucker?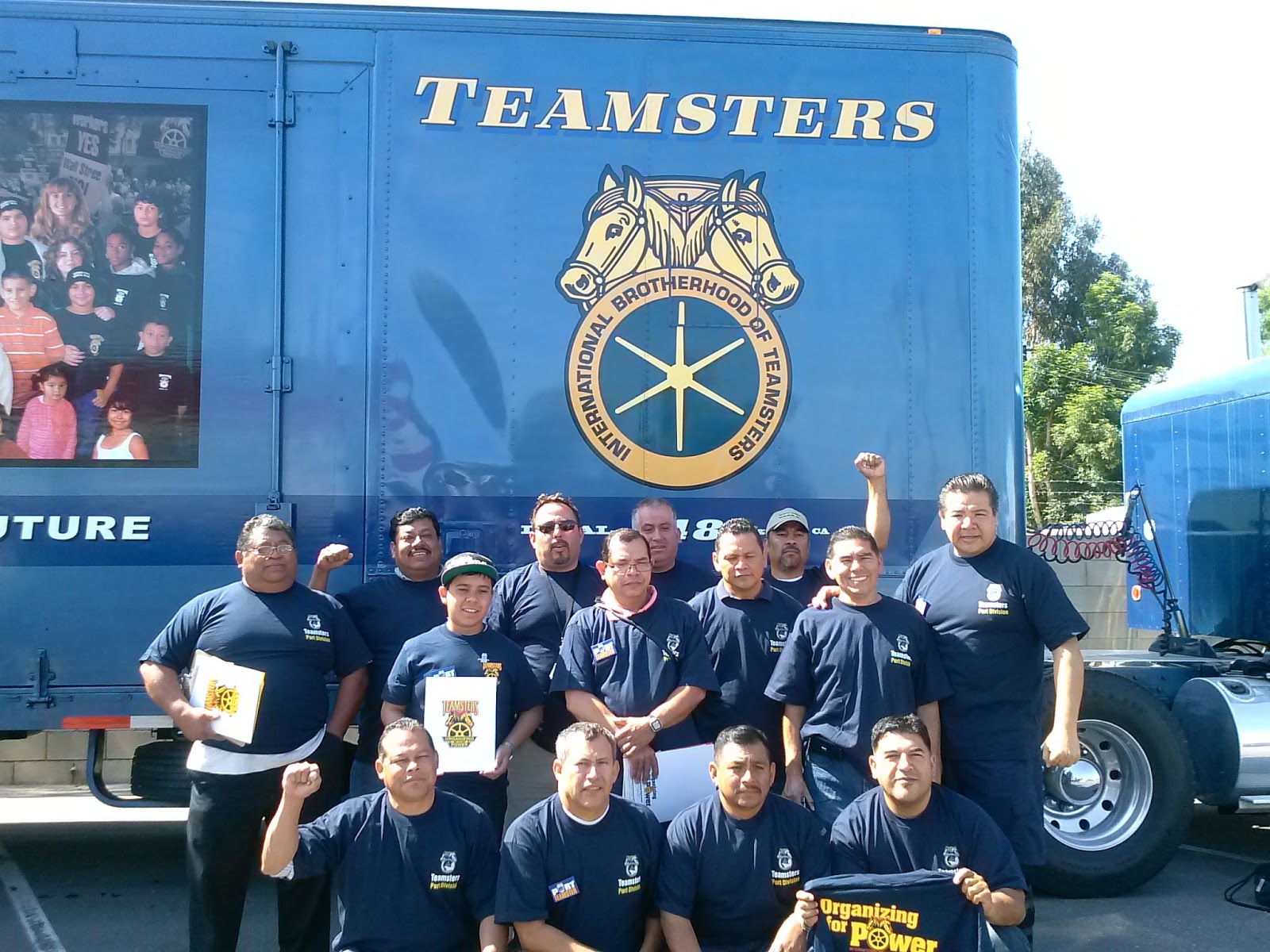 July 1, 2014 | A case to be heard by the NLRB on August 25th revolves around California trucking company Green Fleet Systems who the Teamsters union claims has used threats, coercion, and the termination of two employees to squash unionization efforts among misclassified independent contractors. Green Fleet Systems is also accused of illegal surveillance of its workers, including using anti-union agents who allegedly made death threats and taught other workers how to harass pro-union drivers…Continue reading. Photo: Green Fleet port drivers fight abusive employer/Image via TeamsterNation. Click image to enlarge.
CA port truckers strike 'indefinitely' over misclassification, right to organize
July 7, 2014 | MSNBC reports that California truck drivers for three major transportation companies went on strike Monday morning to protest labor law violations. Over 120 drivers are taking action at the ports of Los Angeles and Long Beach, two of the West Coast's largest supply points which handle roughly 40 percent of the nation's imports…Rampant misclassification in the trucking industry is at the heart of the matter. The unscrupulous corporate behavior denies drivers benefits while leaving them on the hook for astronomical maintenance costs. Full story here. Related: This is the fourth strike initiated by the drivers with the backing of the Teamsters union…
Tell Congress to bring the jobs home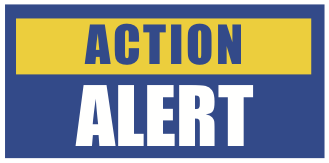 July 21, 2014 | Did you know that U.S. companies can currently receive a tax deduction for certain relocation costs when they move jobs overseas? At a time when the nation's unemployment rate is still too high, why are we rewarding companies for shipping our jobs out of the country? It doesn't make any sense! Senators John Walsh of Montana and Debbie Stabenow of Michigan are trying to right this wrong by introducing the Bring the Jobs Home Act. If passed, U.S. companies that move jobs or business operations to America from other countries would receive a tax break, not the other way around. The tax loophole for companies that ship jobs overseas would be closed. A vote on the Bring Jobs Home Act is expected in the Senate this week. Please email your Senators now and ask that they "Bring Jobs Home" by supporting this legislation.
Workers limited to 6 minutes in the bathroom, Teamsters head to NLRB
July 23, 2014 | In Chicago, a showdown over bathroom breaks between WaterSaver Faucet Company workers and management has made it to the National Labor Relations Board. New regulations from the company allots six minutes per day for each employee to use the bathroom and violators are being forced to discuss their bathroom activities and face discipline including suspension and termination. Teamsters Local 743 argues that this is an invasion of privacy. Continue reading here. Now, the company is refusing to negotiate a new contract until the workers keep quiet about the discriminatory policy.
Labor lessons from Mississippi Freedom Summer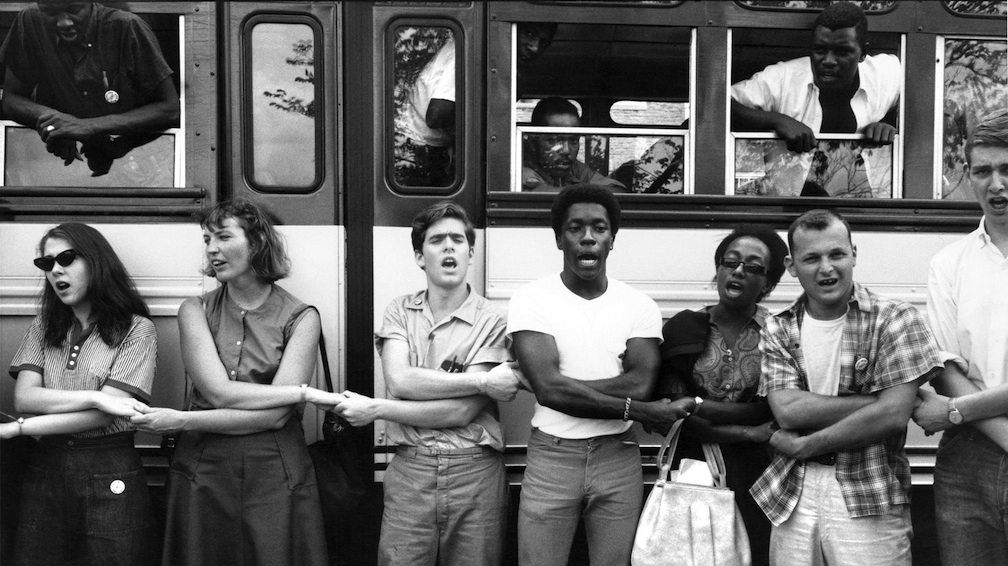 July 25, 2014 | (Click image to view.) It's the 50th anniversary of Mississippi Freedom Summer: the 1964 campaign, led by the Student Nonviolent Coordinating Committee, to register large numbers of African Americans to vote. Not only hundreds of Black and white college students and other out-of-state volunteers but also thousands of Mississippians bravely joined the effort. Many endured arrests, beatings, bombings. Some were murdered. But in the process, they embarrassed the U.S. on the world stage and moved the country to end Jim Crow. While that summer's campaign focused on political rights, the organizing holds plenty of lessons for unionists. Some, like Larry Rubin, carried those lessons into the labor movement themselves. Read his story here. (Pictured: Freedom Summer activists before leaving training sessions at Western College for Women in Oxford, Ohio, for Mississippi in June 1964. Photo courtesy NPR)
News Items - June 2014
It's possible some retro check contain errors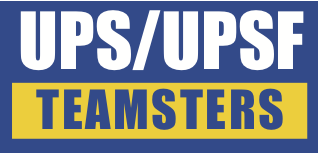 June 2, 2014 | The International reports it was notified by UPS that some employees in progression or had a job change during the retroactive pay period may have received incorrect retroactive pay. The error has resulted in some employees being underpaid and some overpaid. UPS has committed to informing affected members and will have underpayments corrected this week. They will work with those who may have been overpaid. Stay tuned here as more information becomes available.
Webinar June 17: How to make college more affordable
June 3, 2014 | Union Plus invites union members and union leaders to resister for a free, upcoming webinar June 17 at 1pm EDT where you'll learn tips and strategies for making college more affordable, college counseling discounts, college test prep discounts, free student loan counseling and more. Sign up here for "Learn Your Way to Earning Your Way. It's free! Check out Union Plus on Facebook too.
Enter essay contest and win cash for class!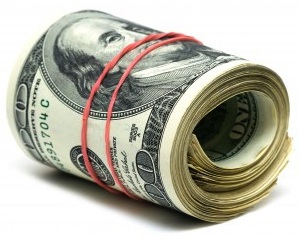 June 6, 2014 | The Teamsters annual Essay Contest has been announced for students attending college – community, 4-year institution, or technical/vocational program – who are age 23 and younger and are the children or financial dependents of eligible Teamster members. Sponsored by the James R. Hoffa Memorial Scholarship Fund, this year's Easy Contest topic is: "The vast majority of union members make more than the minimum wage. Why should Teamsters care what the minimum wage is?" The deadline for essay submission is September 30, 2014. Download the application and instructions here.
Teamsters call on House of Representatives to protect highway safety
June 10, 2014 | In a letter to U.S. House of Representatives members sent yesterday, Teamsters General President Hoffa urged them to oppose potential floor amendments that would force drivers behind the wheel longer, and allow bigger trucks on the nation's highways. "The tragic accident that claimed the life of comedian Jack McNair and injured many others including actor Tracy Morgan, could have been prevented had Walmart's driver been properly rested rather than reportedly going 24 hours without a break," Hoffa said. Read more here.
NLRB accuses port trucking firm of 50+ labor violations
June 20, 2014 | The federal government has accused a trucking company in Carson, Calif., of more than 50 unfair law violations, including firing drivers for union activity, relating against pro-labor employees and planting an anti-union operative amid its workforce. The company denied all the Board's allegations, stating that it has complied with federal labor laws and that the majority of the firm's drivers do not support the "heavy-handed" organizing efforts of the Teamsters Union. Full story here.
Safety report on Tracy Morgan crash raises new questions
June 23, 2014 | "The NTSB's preliminary findings in this case clearly show that truck drivers are pushing beyond the limits of the current hours of service rules," Teamsters General President James P. Hoffa said. The safety board report said investigators were still probing into Roper's activities in the days leading up to the crash to determine the amount of rest he received… Full story here.
Good news for highway safety: Spending bill stalled in the Senate
June 25, 2014 | Good news for tired truckers: a spending bill in Congress has stalled and may not be put to a vote. The bill includes an amendment by Sen. Susan Collins of Maine that would allow truckers to drive 82 hours a week. The Teamsters fought hard against the Collins amendment. Learn more here.
Union dues deduction advances in Pennsylvania
June 25, 2014 | Business-backed legislation that would restrict labor union deductions from the paychecks of unionized public employees is advancing in the Pennsylvania state Legislature…The bill passed the House State Government Committee along partisan lines. Unions have labeled it an "attack on workers' rights." Full story here.
Members, Stewards: Helpful information posted every Monday
June 30, 2014 | Educational information that can help you better understand your union, your role in it and your responsibility to it is available in the Members Resources section under Member Info and Shop Steward Info. Short helpful tips that define a contract campaign, how the bargaining process works, why – and how – a grievance is filed and presented, the importance of confidentiality issues, when a case goes to arbitration, your role in an arbitration, some cautionary notes about insubordination, are among the useful information we've made available to help you be a more informed union member. Don't forget to check in every Monday for something new you can use.
News Items - May 2014
In honor of May Day, Teamster ally gives away labor music May 1, 2014  | In celebration of May Day, activist and musician Tom Morello is offering his "Union Town" EP for free download today only.

News Items - April 2014
Government needs to save workers from these Wall St. wolves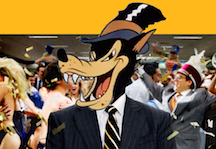 April 1, 2014 | Wall Street just can't help themselves. Elite traders, not satisfied with the deluge of dollars they already were taking in on behalf of hedge funds, are screwing rank-and-file workers by using high-speed networks to find out what stocks others are buying and then buying them first. This rigging of the system – perfectly legal under current rules – allows them within milliseconds to buy and then sell shares and take in tiny profits, over and over again…Government cannot expect hard-working Americans to buy into a system that is crooked. Full story at teamsters.org.
Shop news update: New contracts in place at Pepsi, Redland Brick, others
April 3, 2014 | Local 992 members have ratified new agreements at several locations, and the Local continues to bargain successor contracts for other Teamster 992-covered shops. Details here.
Union is a symbol of our rights
April 7, 2014 | …. A union is you. It is me. It is the ideology that we have a voice; that we all have the right to due process. A union is the ability to say, "I am a human being and I have certain inevitable rights as an American." It is a feeling of self-respect and the knowledge that I am my brother's keeper. A union is the logic that we have responsibilities to help the less fortunate among us. It is a passion that drives us to do the right thing so our world will be a better place… Read more at thegazette.com (Iowa).
Teamsters: Stand up, fight back against ALEC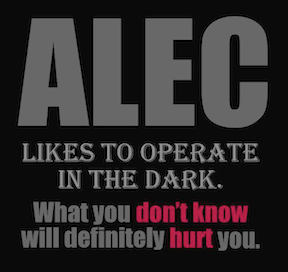 April 8, 2014 | (click image to enlarge) Our union provides important information and helpful talking points about ALEC, the secretive organization that wants to make us poorer. "In every state, the corporate-sponsored American Legislative Exchange Council, ALEC, works behind the screens to pass laws that empower billionaires and corporations. ALEC pushes laws to strip workers of their rights, eradicate public education, outsource everything that can't be nailed down, weaken environmental and consumer protections, suppress voting and increase taxes on the poor and working class while slashing them for the wealthy and for large corporations." How does ALEC work? Learn more at teamsters/war on workers.org.
Teamsters reach settlement with UPS over fired LU 804 members
April 10, 2014 | Teamsters General President Jim Hoffa and General Secretary-Treasurer Ken Hall announced yesterday that Hall and International Vice President Sean O'Brien met with Teamsters at the UPS Maspeth (New York) facility. Hall and O'Brien met yesterday with Local 804 officials and UPS management to resolve the situation. The parties have come to a settlement regarding the termination of 250 Local 804 members that occurred after a job action took place in February.
Teamster horse-carriage drivers win more support in New York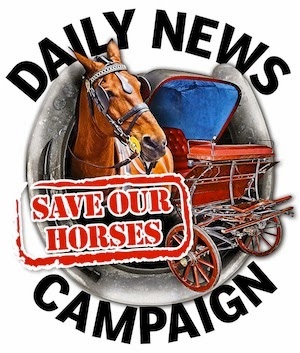 April 17, 2014 | Our endangered Teamster brothers and sisters who drive horse-carriages in New York City are winning support from some powerful friends, including The New York Times editorial board, actor Liam Neeson and the New York Daily News. They are defending some 300 horse-carriage drivers from animal rights extremists and Mayor Bill de Blasio, who want to ban horse-carriages and throw the drivers out of work. Full story at teamsternation.org.
NPR story: UPS monitors drivers' every move
April 17, 2014 | UPS is using technology in ways that may soon be common throughout the economy…When you hear people talk about technology increasing workers' productivity, this is what they're talking about: same guy, same truck – lots more deliveries. In the long run, as workers have gotten more productive, their pay has gone up. UPS drivers make about twice what they made in the mid '90s when you add up their wages, health care and pensions, according to the head of their union… Full story at npr.org.
Memo: Teamsters urge 'no' vote on YRC compensation package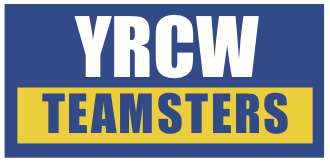 April 22, 2014 | Leaders of the International Brotherhood of Teamsters are asking YRC shareholders to vote against a number of proposals concerning executive compensation at YRC Worldwide Inc. The Kansas City Business Journal obtained a letter dated April 4 addressed to YRC shareholders and signed by Ken Hall, general secretary-treasurer of the Teamsters. On behalf of the union, the letter asks shareholders to withhold support for [three members of] the board's Compensation Committee, to vote against a proposal approving executive compensation and to vote against a proposal that would endorse YRC's amended and restated 2011 incentive and equity award plan. Continue reading at bizjournals.com.
News Items - March 2014
PA Teamsters stand against Paycheck Deception bill
March 7, 2014 | Teamster members and leaders joined with York County legislators to dennouce what has been termed the 'Paycheck Deception Bill' (House Bill 1507) at a press conference today…'HB 1507 has one purpose and only one purpose – to weaken unions and lower our wages," said Danny Grace, Secretary-Treasurer of Local 830 in Philadelphia. Full story at teamster.org. Related: 'We're Teamsters, we're Republican and we vote – but not for anti-worker politicians.'
Teamsters back school bus drivers in fight against 'rampant' wage theft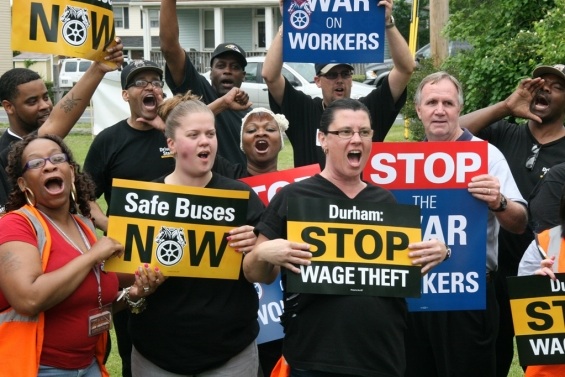 March 11, 2014 | More than 350 Baltimore-area bus drivers are preparing to celebrate victory in a $1.24 million wage theft case against Durham School Services, an Illinois-based business contracting company with operations across much of the country…The settlement of the U.S. District Court case should be finalized April 4, with distribution of the stolen wage money following immediately afterward, says Moe Jackson, a union organizer for Teamsters Local 570. The Teamsters initiated the wage theft case on behalf of the workers. Full story at inthesetimes.org.
Teamsters host UPS workers union network meeting
March 14, 2014 | The Union is hosting an international delegation of representatives from trade unions that represent UPS workers worldwide to share information and coordinate strategies. Learn more at teamsters.org
IBT: Time for Congress to move on income inequality
March 17, 2014 | A Senate committee took up discussion of income inequality during a hearing last week focused on how to improve the lives of working families. But unfortunately, not everyone agreed that Capitol Hill needed to lend a hand to lift wages. Full story at teamster.org.
Historic hearings begin at OSHA re new regs to limit silica dust exposure
March 18, 2014 | Hearings begin today in Washington, D.C. on a new regulation – the first major health and safety standard in years – to limit workers' exposure to silica dust. OSHA's new regs are vital to prevent cancer and disease for workers in construction, foundries, hydraulic franking and other industries. Exposure causes silicosis, lung cancer and lung and kidney disease. Experts say the new limits on exposure could save 680 lives a year.
Application deadline for Hoffa Scholarship is March 31.

March 24, 2014 | The James R. Hoffa Memorial Scholarship Fund awards annual scholarships to qualifying high school seniors who are children or dependents of Teamster members. One category of awards totals $10,000 each. These four-year scholarships are disbursed at the rate of $2,500 per year and are renewable annually. Other awards are one-time $1,000 grants. These scholarships are disbursed to the college or university at the beginning of the recipient's freshman year. Guidelines for scholarship application. Download application here.
A brief glimpse of human rights advances in the Teamsters
March 31, 2014 | Women and minorities have always been active in the labor movement. Much of the critical legislation that has been passed over the years started as grassroots movements from within one or more of these groups, even though they frequently did not receive credit or recognition for their efforts. Click here for information and stories that provide examples of the activities, issues and concerns of women and minutes, and how they are viewed and supported by the Teamsters.
News Items - February 2014
YRC announces $300M debt reduction plan after Teamster labor agmt Feb. 4, 2014 | YRCW has closed a deal to attempt to reduce its debt by $300 million, per an announcement from the company Jan. 31, in which it will issue $250 million in new stock and convert $50 million in convertible notes to common stock and use the proceeds to reduce its roughly $1 billion of debt….

News Items - January 2014
This week's member and steward tips posted today
Jan. 2, 2014 | Your website administrator was off for the holidays so postings resumed today. Be sure to check back for a new helpful tip every Monday.
Teamsters urged to boycott Yuengling beer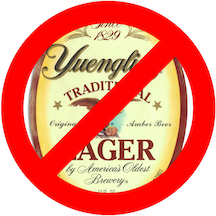 Jan. 6, 2014 | The IBT General Executive Board recently voted to support a Teamsters Union boycott of Yuengling beer over the owner's push for anti-union laws. The owner of D.G. Yuengling & Sons, Inc., based in Pottsville, Pa., publicly stated that Pennsylvania should become a "right-to-work" for less state. Click here for Yuengling beer products to boycott, and substitutes that Teamster members either produce or deliver.
UPS Freight ratification vote scheduled for Sunday, Jan. 12
Jan. 8, 2014 | Teamster Local Union leaders representing workers UPS Freight workers across the country endorsed a new tentative agreement yesterday. A ratification vote will be conducted at the Holiday Inn Express & Suites, 241 Railway Lane, Hagerstown, on Sunday, Jan. 12th, at 12 noon. The new agreement can be viewed here. A summary of highlights of the agreement can be viewed here. If you have questions about the TA, contact Principal Officer Tom Krause.
YRCW Teamsters reject company's proposed modification to MOU
Jan. 10, 2014 | Teamsters at YRCW rejected the company's proposal that would have extended and modified the existing memorandum of understanding. The proposed extension and modification was voted down 61 to 39 percent. "Our members have sacrificed billions of dollars in wages and pension benefits over the past five years and yet the company has been unable to recover from the disastrous policies of the previous management," said Teamster General President Jim Hoffa. Vote results here.
Massive trade bill filed in Congress; you can help stop it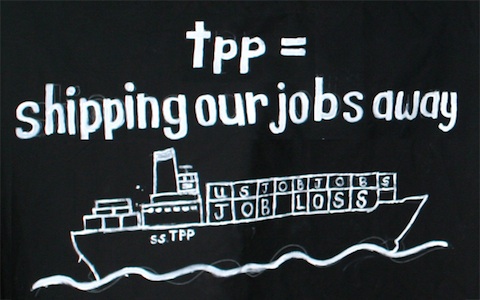 Jan. 10, 2014 | Legislation was filed yesterday to make it easier to pass job-killing trade deals like NAFTA…Here's what you can do: Click on this link and send an email to your representatives in Congress. Do it now. We cannot allow Congress to give a rubber stamp to the TPP and other bad trade deals by allowing Fast Track to pass. (Read the full post at teamsternation.org.)
UPS Freight Teamsters approve new national contract
Jan. 13, 2014 | UPS Freight Teamsters have voted overwhelmingly to ratify a new national five-year master agreement that increases wages, significantly strengthens pension benefits and takes on the issue of subcontracting. The vote, which was 5,195 to 2,094 as of Sunday night, was held at local union halls during the weekend. Participation was 69 percent, which far exceeded the previous ratification vote last June, which was 58 percent. More at teamster.org.
Teamsters announce tentative agreement with YRCW
Jan. 20, 2014 | The IBT announced Friday that it had reached a tentative agreement with the company that, if ratified by the membership, will provide a pathway for substantial debt reduction and refinancing initiatives that will permit the company to protect and preserve more than 30,000 jobs. Details of the revised proposal will be reviewed at a meeting of local union officials to be held on Tuesday, Jan. 21. It is up to that committee to approve sending the revised proposal to the membership for a ratification vote. Learn more here.
Teamsters honor legacy, celebrate contributions of Martin Luther King, Jr.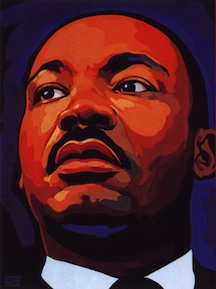 Jan. 20, 2014 | Teamsters across the country are honoring the legacy of civil rights and labor leader Martin Luther King, Jr. today. King devoted his life to securing rights for minorities and eliminating segregation in society. He believed that the path to economic freedom and social justice were one and the same and strongly supported the labor movement…Under the leadership of General President James R. Hoffa, the Teamsters donated more than $25,000 to King in 1961 and sent supplies to marchers and other civil rights workers camped out in Selma and Montgomery, Alabama, and other locations along the Freedom Ride routes. King was supporting union sanitation workers in Memphis on the day he was assassinated. Learn more at teamster.org.
Local Union leaders endorse YRCW tentative agreement
Jan. 21, 2014 | Local Union leaders representing YRCW employees overwhelmingly recommended to approve a tentative agreement and to send it out to the membership for a vote. The tentative agreement with YRCW, if ratified, will provide a pathway for substantial debt reduction and refinancing initiatives that will permit the company to protect and preserve more than 30,000 good American jobs. The tentative agreement contains significant improvements over the company's prior rejected proposal. Details here. UPDATE: A ratification meeting has been scheduled for YRC Freight members to vote on the tentative contract agreement, Saturday, January 25, 2014, from 9am to 12 Noon, at the Holiday Inn Express & Suites, 241 Railway Lane, Hagerstown, MD., across from the Outback Steakhouse. Questions? Contact the Local at 301-739-7550. A copy of our posted notice is here.
Members approve agreement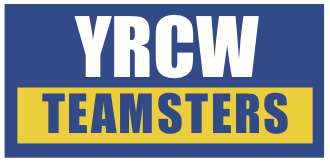 Jan. 26, 2014 | YRCW Teamsters have approved a tentative agreement aimed at protecting more than 30,000 jobs. Workers voted this weekend after rejecting a prior company proposal. Teamsters at YRCW approved this latest proposal by a vote of 12,267 to 6,314. More at teamster.org. YRC wins key refinancing ingredient with Teamster vote.
Union growth should serve as signal to elected officials
Jan. 27, 2014 | The union movement is growing. In the last year, thousands of workers took to the streets to protest low pay and their lack of ability to organize. They have stood up to the nation's largest retailers saying they demand respect in the workplace. And new U.S. Labor Department numbers released Friday back that up. Continue reading at teamster.org.
Applications are available for The James R. Hoffa 2014-2015 Scholarship
Jan. 28, 2014 | The Union offers scholarships through the James R. Hoffa Memorial Scholarship Fund for high school seniors. The Fund is established solely to provide scholarships to the child or financially dependent grandchild of a member of the Teamsters. The application deadline is March 31, 2014. Click here to download the application and academic record form. Additional information here.
Teamsters lead massive PA Statehouse rally against RTW4Less
Jan. 29, 2014 | Thousands of Teamsters packed in the Pennsylvania Capitol in Harrisburg yesterday to oppose a paycheck deception bill that would put the state on a path to right-to-work-for-less. They were joined by steelworkers, firefighters, EMTs, police officers, electricians, lunch aides — you name it….The bill would ban public employees from negotiating payroll deduction for union dues, fair share fees, and voluntary political contributions. Read it at Teamster Nation. Related: Dark-money groups building campaign for "right to work" in Pa.; Labor unions pack Pa. Capitol over paycheck bill.
Teamsters to take part in tomorrow's Day of Action against Fast Track
Jan. 30, 2014 | Tomorrow, Jan. 31st, people across North American will be taking part in an Inter-Continental Day of Action against Fast Track and the Trans-Pacific Partnership (TPP). The TPP is another bad trade deal that could become the law of the land without any debate or amendments if Fast Track legislation is allowed to pass. We can;t let that happen! Please be sure to call your Representative and Senators tomorrow at 1-888-979-9806 and tell them to vote NO on Fast Track. And if you're able to, please join one of the many events that are being planned nationwide for tomorrow. A listing can be found here. For more information, go to Fast Track is the Wrong Track for Teamsters.
News Items - December 2013
Black Friday protests held at 1,500 Walmart stores; more than 100 arrested
Dec. 2, 2013 |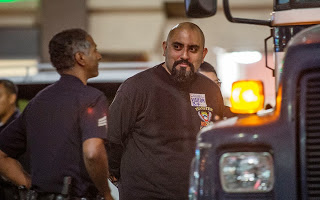 OUR Walmart, the non-union group arguing for labor protections, confirmed that protests were held at 1,500 stores on Black Friday to protest pay and calling for a minimum annual salary of $25,000 and better health care for hourly workers. (The average worker makes $8.81 an hour, forcing many to rely on taxpayer-funded public assistance programs to make ends meet. ) The protests took place in large cities — Chicago, Dallas, Los Angeles, Minneapolis, Philadelphia, Alexandria, Va. and D.C., Boston and Orlando — and stores in smaller cities and towns like Lakeside, Co., Granbury. Tx., and Hyattsville, Md. The company brought in $17b in profits last year. More at CBS News. Related: DC area Walmart workers, community supporters join protests. Also: Walmart's latest lie: "Unions paid $50 to anyone who protested." — Pictured: Brother Gilbert Castillo, IBT Local 396, arrested last month at a Los Angeles protest in support of Walmart workers. More at TeamsterNation.
Buy Made in America (or Canada) this holiday season
Dec. 3, 2013 |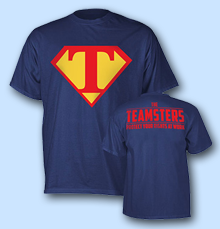 We know we don't have to remind you to shop at Costco, buy-union made beer and ship your holiday packages by UPS. You can also buy union-made Teamster gear at the Teamster Fund store: Teamster Power golf shirts, Teamster flip flops, Teamster earrings, Teamster trailer hitch cover, and our fav – the Teamster Hero T-shirt (shown at right). More ideas for gifts produced by American workers at Teamster Nation.
UPDATE: UPS Freight negotiations
Dec. 7, 2013 | The UPS Freight National Negotiating Committee met with the company earlier this week to discuss outstanding issues that members have identified as concerns. Another meeting is expected soon as both sides work toward an agreement that can be brought to the membership for a vote.
Teamster Local Union leaders approve holding member vote on YRCW proposal
Dec. 7, 2013 |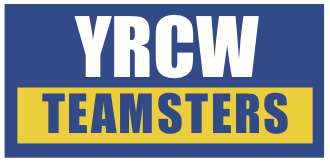 Leaders today from Teamster local unions that represent members at YRC Worldwide, Inc. (YRCW) approved providing their members the ability to vote on the company's proposed changes to the current Memorandum of Understanding (MOU). The company is proposing to extend and modify the current restructuring agreement from March 31, 2015, when it is scheduled to expire, until March 31, 2019...Ballots are tentatively scheduled to be mailed on or about December 10 and will be counted on or about January 8, 2014. More info here.
Hoffa: Detroit bankruptcy doesn't change pension obligations
Dec. 13, 2013 | The effects of the judgment are dire for Detroit municipal government retirees, and the precedent that such a decision sets cannot be overlooked. A spokesman for the Detroit Police and Fire Retirement System told The New York Times that if it could happen in Michigan it could happen anywhere. "If this ruling is upheld, this is the canary in a coal mine for protected pension benefits across the country," he said. "They're gone."… That cannot be allowed to happen. Read General President Hoffa's commentary here.
Teamster-backed D.C. taxi drivers achieve major victory
Dec. 20, 2013 | Due to the strength and unity of the Washington, D.C. Taxi Operators Association, affiliated with Teamsters 922, the Washington, D.C. government has extended the passenger-console deadline from Dec. 1, 2013 to Jan. 15, 2014?On Oct. 29, more than 1,000 drivers met to form their association. Since that time, the association has stood with drivers who are seeking more input into the rules and regulations imposed by the city. Read more about their victory at teamsters.org.
News Items - November 2013
Sign up today for news and information you can use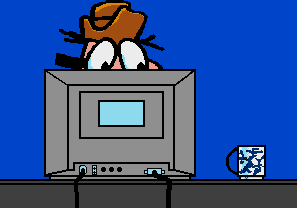 Nov. 4, 2013 | This week in Weekly Tip for Members we talk about the contract criteria under which your employer can cut hours or lay off employees. A new steward might be interested to know when a contract actually becomes a contract and that information plus other helpful steward info can be found in Weekly Steward Tip. To access helpful tips and news you can use, sign up today!
Teamsters support Walmart Black Friday strikes
Nov. 13, 2013 | Teamsters are out front supporting Walmart workers protests in the run-up to nationwide strikes on Friday, Nov. 29, also known as Black Friday. Teamsters are encouraged to join actions supporting the workers. It's very easy to find out what's gong on near you. Just click on BlackFridayProtests.org and type in your zip code in the giant box.
YRC to Teamsters: Make a deal or else
Nov. 13, 2013 | YRC Worldwide Inc. boiled down its case to Teamsters officials on Nov. 5 as a stark choice: The union could give the company "room to breathe" or drive it off a cliff. The company told national and local leaders of the Teamsters that YRC needs to refinance its looming debt — and fast. The company and the union are operating under a labor agreement that lasts through March 2015. YRC wants to extend the pact. Full story at Kansas City Business Journal. Watch this space for IBT information, further developments.
Lawmakers increasingly realize Fast Track is a fraud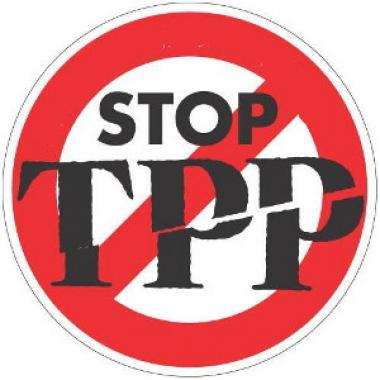 Nov. 14, 2013 | The Teamsters for years have been an outspoken critic of fast-track authorization which allows bad proposed trade agreements to move through Congress on just a quick up-or-down vote. And in the last week, we were joined by 185 House lawmakers who feel the same way.…Fast track is an attack on democracy. Americans have been kept out of the loop on how the TPP will affect their everyday lives. The last think we need is for politicians to fast-track a Pacific trade deal through Congress that allows them to build in secret provisions that help their campaign contributors, but hurt working- and middle-class families. Full commentary by General President Jim Hoffa at The Huffington Post. Related: Word is getting out that the pending Trans Pacific Partnership "is toxic". [Note: Please educate yourself about TPP. It matters in more ways than you can imagine.]
Teamster local unions support discussions with YRCW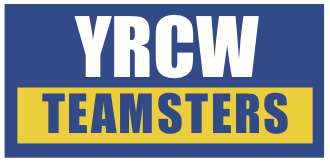 Nov. 15, 2013 | On a conference call on Tuesday, Nov. 12, Teamster Local Unions that represent YRCW Freight members voiced support for the Teamster National Freight Industry Negotiating Committee (TNFINC) to meet with the company. The decision to meet with the company comes after the Local Union leaders heard from the YRCW leadership team on Tuesday, Nov. 5 and after they held meetings with their YRCW members throughout the week and weekend. Learn more here.
Why L.A. port truckers are striking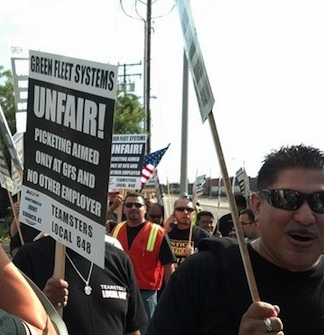 Nov. 15, 2013 | "We are on strike today to have respect and dignity at work," says Walter Melendez, one of approximately 40 Los Angeles port truck drivers who walked off the job at 5 a.m. yesterday morning in protest of alleged unfair labor practices. The strikes featured the rolling "ambulatory pickets" that the truckers have excelled at — chasing down trucks as they leave the port and setting up picket lines in front of them….The drivers have filed a complaint with the NLRB charging that the company retaliated against them for pushing forward with a drive to join the Teamsters. Full story at In These Times.
Truckers support Walmart workers ahead of Black Friday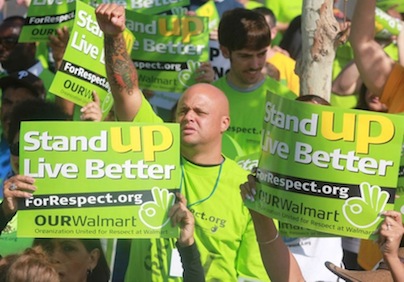 Nov. 22, 2013 | Hundreds of workers' actions against Walmart nationwide will occur of Black Friday, Nov. 29. All the actions are important indicators of the rising discontent nationwide against low wages, bad benefits, income equality and the corporate-engineered "race to the bottom" — with Walmart leading the way….On the ground, more than one third of non-union "independent contractor" truck drivers at the Port of Los Angeles walked out against three firms whose fleets truck imported goods from the port inland to Walmart's warehouses, and to warehouses for other retailers. The walkout "put a serious crimp in their operations," Teamsters Local 848 Secretary-Treasurer Eric Tate, who coordinated the action, said in a phone interview… Continue reading at People's World.
7 tips for staying on budget this holiday season
Nov. 27, 2013 |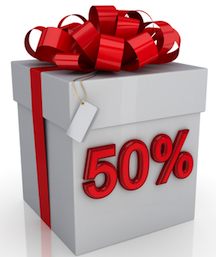 Do you overspend during the holidays? Holiday spending isn't a competition. Forget what you gave and how much you spent (and received) last year. Create and stick to a budget based on what you can afford this year. Union Plus has seven helpful tips and discounts to keep you within this year's budget.
Teamsters YRCW local union leaders to meet on Dec. 6
Nov. 27, 2013 |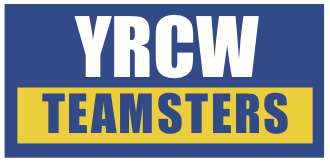 The Teamsters National Freight Industry Negotiating Committee (TNFINC) has called a meeting with Teamster Local Unions that represent YRCW members on Dec. 6th to review a forthcoming proposal from YRCW that modifies the existing Restructuring Agreement that is not scheduled to expire until March 31, 2015. Consistent with the IBT Constitution and past practice, Local Union leaders, after reviewing the details of the proposal, will then decide whether to submit the proposal to its membership to vote in a mail ballot referendum. Details of the proposal will be released after it has been reviewed with the Local Union leaders Dec. 6th. Stay tuned here.
News Items - October 2013
Bargaining with your future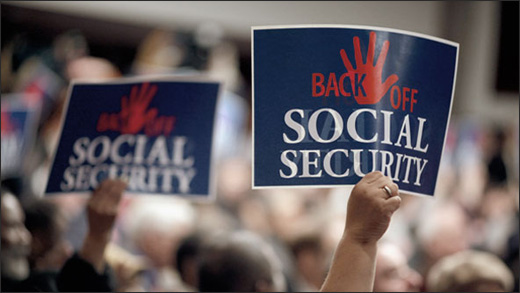 Oct. 18, 2013 | The government shutdown that began on October 1 once again [showed] right-wing extremists in the U.S. House of Representatives favor ideology over their constituents. [During those] two-weeks, hard-working Americans had their livelihood threatened with furloughs, the suspension of vital services. Behind closed doors, lawmakers have considered a reckless proposal to enact the "Chained-CPI" measure to Social Security, cutting a vital source of income for our elders by thousands of dollars. Our fiscal challenges cannot be solved on the backs of America's seniors. Continue reading...
Teamsters stop FMCSA attack on truck drivers
Oct. 21, 2013 | The Teamsters Union helped score a victory for truck drivers this week when H.R. 3095 was signed into law compelling the Federal Motor Carrier Safety Administration (FMCSA) to follow the formal rulemaking process to set strict guidelines for when they can require screening, testing and treatment for sleep apnea…"This law, which passed the House with a unanimous vote, protects millions of working men and women who turn a key for a living from being forced to spend money on a test they may not need at the whim of a federal agency," said General President Jim Hoffa. Read more at Teamster.org.
Top 5 reasons to vote on Tuesday, Nov. 5
Oct. 25, 2013 | Election day is coming. Are you registered? It's important — and not only because people have gone on hunger strikes and been murdered so their fellow Americans can vote. Voter registration is one of the most powerful means union members use to make our voice heard, and it's a priority of the International Brotherhood of Teamsters. Click to learn why it is important for you to register and show up on November 5.
Shop news update, Local Union officers election
Oct. 29, 2013 | Local 992 shop news in brief are available at the Members Info tab on the left. We are conducting an election of Local Union officers. Ballots were mailed October 23 and will be counted Nov. 15. Ballots will be picked up at the post office at 8 p.m. and then counted at the Holiday Inn Express in Hagerstown.
YRC requests meeting with Teamsters to talk about company's future
Oct. 30, 2013 | The company announced late on Monday it has reached an agreement with the Teamsters to hold a "company update" in Dallas on Nov. 5 at the request of the company. Read more at Kansas City Business Journal.
ABF Central Region members reject strike authorization
Oct. 30, 2013 | IBT statement: In a vote with 77 percent turnout, a majority of the membership covered by the Central Region Local Cartage Supplement has overwhelmingly (70% to 30%) chosen not to authorize a strike at ABF. Consequently, in accordance with the IBT Constitution, TNFINC is going to poll the ABF Master Negotiating Committee within the next 24 hours to determine whether to accept ABF's final offer on the last remaining open supplement. ABF statement.
News Items - September 2013
New website has latest information on UPS agreements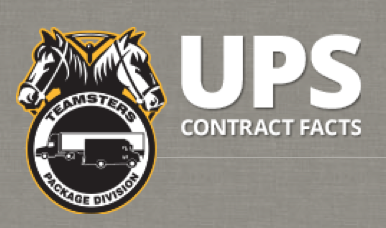 Sept. 4, 2013 | The IBT has launched a new website, upscontractfacts.com, to provide UPS members with the latest information on the National Master Agreement, its supplements and riders, and the most asked questions and answers about the contract and ratification process. You can read the contract highlights, browse the full agreement, the supplements and riders, and get additional information on TeamCare, the national Teamster Health Plan.
TeamCare improvements announced for UPS Teamsters
Sept. 5, 2013 | Local union leaders representing UPS Teamsters who currently receive TeamCare health care benefits and those moving into the TeamCare plan met Sept. 4th in Chicago to learn about the improvements made since the UPS National Master Agreement was ratified in June. The improvements apply to all UPS Teamsters covered by TeamCare, existing participants and new participants. You will receive via mail an information packet, including a DVD that will explain the improved benefits. Additionally, you can go to www.MyTeamCare.org and click on the UPS link. Read the IBT announcement here.
TTP: Out of the shadows!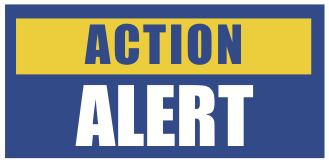 Sept. 17, 2013 | Lead negotiators for the Trans-Pacific Partnership (TPP) Free Trade Agreement will be meeting in Washington, DC this month for several days of horse-trading aimed at speeding the massive pact towards conclusion. This round is even more secretive than the last three years of closed-door negotiations, in that they are not even including a stakeholder process. Please join representatives from the environmental, labor, family farm, faith, consumer, public health and other social justice movements for a lunch-hour rally that lets TPP negotiators know that people are watching and will hold them accountable no matter how far underground they take their negotiations. Rally - 12:00 Noon, Friday, September 20, 2013 - Office of the U.S. Trade Representative, 600 17th St. NW, Washington, D.C. Can't make it? You can still make a difference by telling friends in the DC area, and by writing your Members of Congress urging them to oppose Fast Track for the TPP. Click here for the fact sheet. Here's why it matters.
Reminder! New Maryland cell phone, seat belt laws in effect Oct. 1 *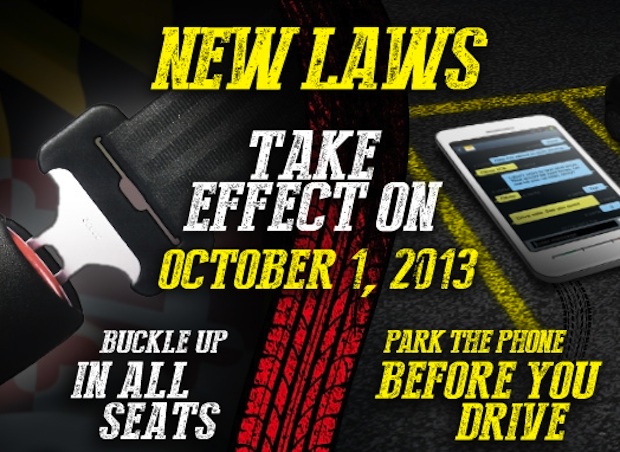 Sept. 27, 2013 | Effective Tuesday, October 1, if you are caught driving while talking on your hand-held cell phone, you will be pulled over and issued a $75 ticket. Previously, police could only ticket a driver for cell phone use if the driver was stopped for a primary offense, such as speeding. Maryland's new get-tough law upgrades the state's existing hand-held cell phone law to primary status. A second offense will cost you $125, a third and subsequent offenses, $175. Additionally, the new seat belt law requires all passengers to wear a seat belt while traveling in the backseat of any vehicle. It is a secondary law and carries a $50 fine. (The primary law covers an unrestrained driver and/or passenger in the front seat.) * The Baltimore Sun: New law cracks down on cellphone chatting while driving
News Items - August 2013
RE the UPS contract and UPSF negotiations
August 5, 2013 | The national UPS agreement was approved last month by a Teamster majority, however 17 supplements and rider were not. Until all of them have been approved, wage and benefit increases, language improvements and the increase in the starting wage for part-timers cannot be implemented. Read the full IBT update here. The UPS Freight National Negotiating Committee met July 31st in Arlington, VA to discuss issues and concerns that the members have raised with the TA that was rejected. Read the update here.
Court rules short-haul drivers exempt from rest-break requirement
August 11, 2013 | The U.S. Court of Appeals in D.C. affirmed last week the Federal Motor Carrier Safety Administration's (FMCSA) 2011 hours-of-service rules for drivers except for a provision that requires a 30-minute break for short-haul drivers. Bottom line: If you're a short-haul driver, you are no longer required to comply with the FMCSA 30-minute rest break rule. If you're a long-haul driver, you must continue to comply with the regulation. If you have questions, see your supervisor or shop steward.
IBT Essay Contest Topic: What would you say to someone who says…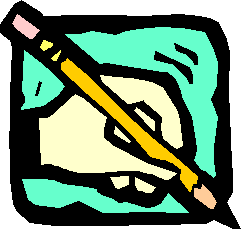 August 21, 2013 | "Unions were important at one time, but we don't need them anymore." Teamsters kids can win cash for class by writing a response in essay form and submitting it for consideration to win one of 50 $1,000 James R. Hoffa Memorial Scholarships. The applicant must meet these eligibility requirements, complete this application and forward it to the James R. Hoffa Memorial Scholarship Fund office by September 30, 2013. Good luck!
Cinetic Landis got this right: The Union DOES work for you
August 21, 2013 | When Cinetic Landis Grinding failed to fill the vacated positions of bargaining unit employees who retired in May under the company's retirement offering, Local 992 filed a grievance requesting that the Company post the job vacancies because the work previously performed by the retired employees is now being done by remaining employees. In response to our grievance, the Company presented its position and view of the Union's action directly to our members via an undated, unsigned letter. Local 992 Principal Officer Tom Krause laid out all the facts of the situation in a letter to Cinetic Landis Teamsters. He signed the letter, too.
Wage increase, other improvements await passage of area supplements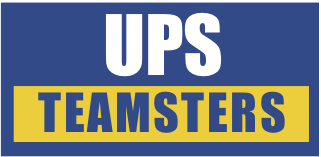 August 22, 2013 | The provisions of the UPS National Master Agreement approved in June, including a 70-cent per hour wage increase, were negotiated to take effect August 1. Members may have noticed the raises have not been reflected in their paychecks yet. That's because the national agreement does not take effect until all regional supplements and riders have been approved. The IBT provides details in this UPS update. Also, UPS members are not impacted by the company's decision to eliminate healthcare coverage for spouses of nonunion employees.
Obamacare: Union Letter to Democratic Leaders
July 12, 2013
Dear Leader Reid and Leader Pelosi:
When you and the President sought our support for the Affordable Care Act (ACA), you pledged that if we liked the health plans we have now, we could keep them. Sadly, that promise is under threat. Right now, unless you and the Obama Administration enact an equitable fix, the ACA will shatter not only our hard-earned health benefits, but destroy the foundation of the 40 hour work week that is the backbone of the American middle class.
Like millions of other Americans, our members are front-line workers in the American economy. We have been strong supporters of the notion that all Americans should have access to quality, affordable health care. We have also been strong supporters of you. In campaign after campaign we have put boots on the ground, gone door-to-door to get out the vote, run phone banks and raised money to secure this vision.
Now this vision has come back to haunt us.
Since the ACA was enacted, we have been bringing our deep concerns to the Administration, seeking reasonable regulatory interpretations to the statute that would help prevent the destruction of non-profit health plans. As you both know first-hand, our persuasive arguments have been disregarded and met with a stone wall by the White House and the pertinent agencies. This is especially stinging because other stakeholders have repeatedly received successful interpretations for their respective grievances. Most disconcerting of course is last week's huge accommodation for the employer community—extending the statutorily mandated "December 31, 2013" deadline for the employer mandate and penalties.
Time is running out: Congress wrote this law; we voted for you. We have a problem; you need to fix it. The unintended consequences of the ACA are severe. Perverse incentives are already creating nightmare scenarios:
First, the law creates an incentive for employers to keep employees' work hours below 30 hours a week. Numerous employers have begun to cut workers' hours to avoid this obligation, and many of them are doing so openly. The impact is two-fold: fewer hours means less pay while also losing our current health benefits.??
Second, millions of Americans are covered by non-profit health insurance plans like the ones in which most of our members participate. These non-profit plans are governed jointly by unions and companies under the Taft-Hartley Act. Our health plans have been built over decades by working men and women. Under the ACA as interpreted by the Administration, our employees will treated differently and not be eligible for subsidies afforded other citizens. As such, many employees will be relegated to second-class status and shut out of the help the law offers to for-profit insurance plans.
And finally, even though non-profit plans like ours won't receive the same subsidies as for-profit plans, they'll be taxed to pay for those subsidies. Taken together, these restrictions will make non-profit plans like ours unsustainable, and will undermine the health-care market of viable alternatives to the big health insurance companies.
On behalf of the millions of working men and women we represent and the families they support, we can no longer stand silent in the face of elements of the Affordable Care Act that will destroy the very health and wellbeing of our members along with millions of other hardworking Americans.
We believe that there are common-sense corrections that can be made within the existing statute that will allow our members to continue to keep their current health plans and benefits just as you and the President pledged. Unless changes are made, however, that promise is hollow.
We continue to stand behind real health care reform, but the law as it stands will hurt millions of Americans including the members of our respective unions.
We are looking to you to make sure these changes are made.
James P. Hoffa
General President
International Brotherhood of Teamsters
Joseph Hansen
International President
UFCW
D. Taylor
President
UNITE-HERE
News Items - June 2013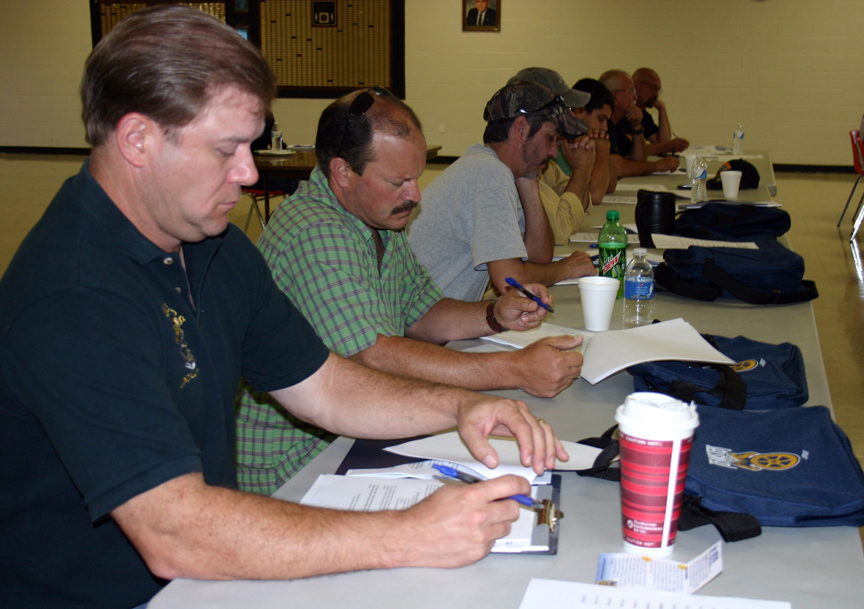 Local stewards sharpen their representation skills at seminar
June 25, 2013 | On Saturday, June 22, 2013, Local 992's shop stewards attended a day-long training session in Hagerstown, Md., designed to provide new and veteran stewards with critical information and specialized skills to help them represent their coworkers more effectively. Read more at 992 News.
Members rejected the UPS Freight agreement. So what's next?
June 26, 2013 | According to an IBT release issued today, the Teamsters National UPS Freight Negotiating Committee will be scheduling negotiations with UPS Freight soon in order to address member concerns. That agreement, which covers about 10,000 union-represented workers, will then need to be voted on again by the members. Stay tuned.
Members approve ABF agreement, some supplements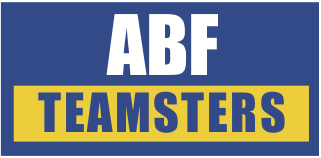 June 28, 2013 | The IBT has reported that Teamsters employed at ABF Freight System, Inc. approved the national master portion of the ABF National Master Freight Agreement and 21 of 27 supplements. The Teamsters negotiating committees responsible for the supplements that were not approved will be talking with the members in those areas to work on obtaining majority member approval. All local/area supplement agreements must be approved by members before the national agreement can be implemented. Note:The Maryland/DC Supplement was approved.
Teamsters, UPS agree to extend current UPS National contract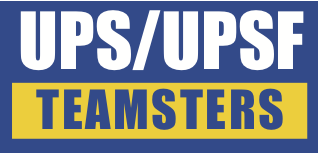 June 28, 2013 | The Teamsters Union and UPS have agreed to an extension of the current UPS National Master Agreement and all Supplements, Riders and Addenda. The extension does not have a specific end date, but can be terminated by either side with a 30-day notice. This means that all of the current Agreements will remain in place until the Supplements that did not receive a majority of votes have been re-voted and agreed to. Any increases in wages, pensions and health and welfare contributions that were agreed to in the new National Master Agreement will be made retroactively to August 1, 2013 but will not take effect until the Supplements have been re-voted and agreed to. In addition, UPS has agreed not to implement the increase in retiree contributions to retiree health insurance on August 1, 2013 as set forth in letters that were sent out to Retirees in December of 2012.
Shop Steward Seminar 2013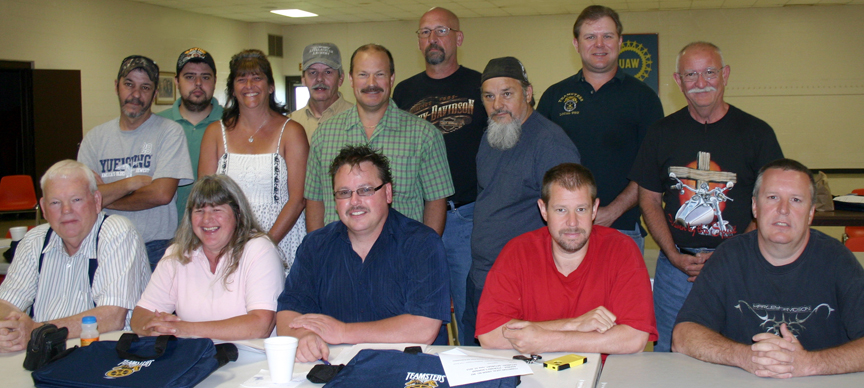 (Click image to enlarge.) First row, L-R: Dave Krug (YRC), Pam Albertson (UPS), Troy Fleagle (UPS), Brent Smiley (Franklin County, PA), Doug Delaughter (UPS Freight). Back row, L-R: Larry Brake (Cinetic Landis), Josh Switzer (Cinetic Landis), Tina Bowman (UPS Freight), Ron Woodcock (Cinetic Landis), Daryl Jamison (UPS), Ronnie Wharton (UPS Freight), Jerome Phillips (Smith's Baking), Steve Starliper (UPS), Jeff Sechrist (Kellogg's).
June 25, 2013
On Saturday, June 22, 2013, Local 992 shop stewards attended a day-long training session in Hagerstown, Md., designed to provide new and veteran stewards with critical information and specialized skills to help them represent their coworkers more effectively.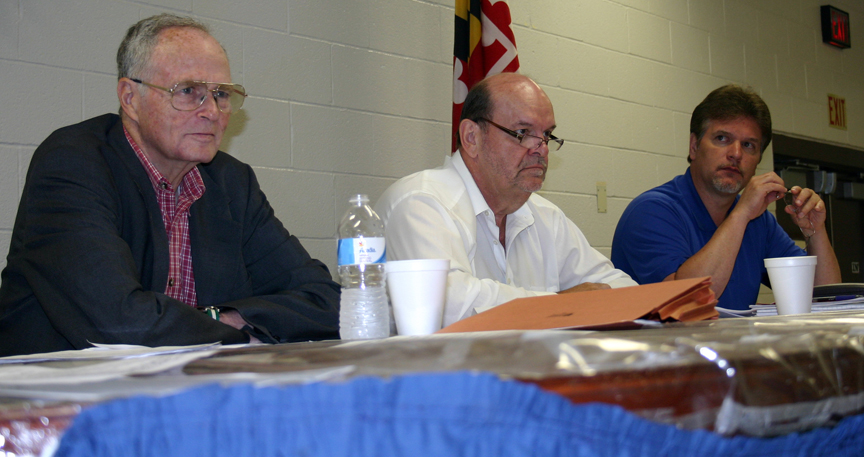 Stewards received intensive training on their roles and responsibilities in the workplace, education regarding their legal rights as union representatives, procedural information on grievance handling and arbitration, their legal obligations under the Duty of Fair Representation, and valuable guidance about discrimination and harassment in the workplace.
In addition, stewards received valuable instruction about other relevant federal laws and statutes important in their understanding of their role, and the rights of their members.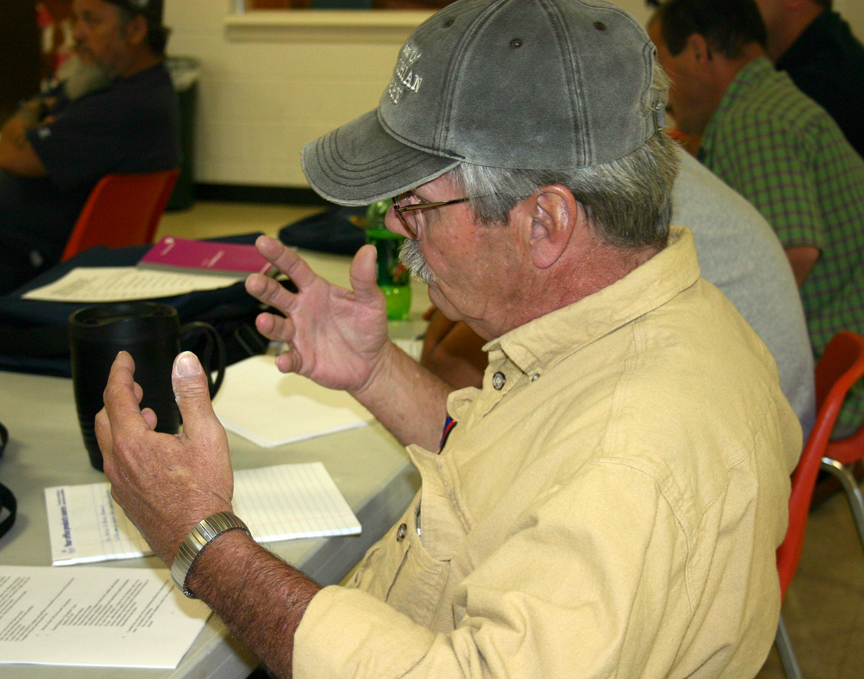 "Education is power," said Secretary-Treasurer Tom Krause at the beginning of the morning session. "What you do every day - the role you play in the day-to-day struggle with employers - is critically important for your members."
At the conclusion of the seminar, attendees were presented with completion certificates from Tom Krause and Local President Bob Fahenstock.
Additional photos are available in the photo gallery.
Pictured above (L-R): Local Union attorney Jon Axelrod, Local 992 Principal Officer Tom Krause, Local 992 President Bob Fahenstock. Right, Ron Woodcock (Cinetic Landis).
News Items - May 2013
Tell Congress: Leave our 40-hr work week and OT pay alone!
May 1, 2013 | The House of Representatives has renewed its decades-old attack on the 40-hour work week. Once again, some members of Congress are pushing so-called "comp time" legislation that would allow employers to stop giving workers extra pay for working overtime. The "The Working Families Flexibilty Act" (H.R.1406) would eliminate overtime pay and replace it with "comp time." This bill is not about providing employees with greater flexibility. It's all about giving employers more flexibility and control over workers. Employees compensated with time off rather than time-and-a-half cash premium would see a reduction in their take-home pay. Passage of the bill would mean longer hours, unpredictable schedules, and employer control of when a worker can use accrued "comp time." Call Congress today and tell your representative to oppose H.R. 1406! Call now: 1-888-866-2561.
Tentative contract agreement reached with ABF
May. 6, 2013 | The Teamsters National ABF Negotiating Committee announced Friday, May 3, that the Union and ABF has reached a tentative agreement. No details will be available until leaders from Teamster local unions that represent ABF members meet in the near future to review the TA and decide whether to endorse it. Read the IBT press release here.
Local Union leaders recommend tentative agreements for ratification
May. 8, 2013 | Teamsters Local Union leaders representing UPS and UPS Freight workers across the country unanimously endorsed the tentative national agreement today, clearing the way for ballots to be prepared and sent to members. Details of the tentative agreement with the company were outlined at the "two-person" meeting, attended by two representatives from each Local Union. Ballot packages will be mailed to all members at the end of May for ratification of the master agreement and will tentatively start being counted on or about June 20. View changes to the UPS contract and tentative agreement highlights. View changes to the UPS Freight contract and tentative agreement highlights.
Re YRCW efforts to acquire ABF freight division
May. 10, 2013 | Teamsters General President Jim Hoffa issued a statement today regarding recent reports that YRC Worldwide Inc. attempted to acquire ABF Freight Systems. Read it here. Note: In response to our YRC members' request for Local 992 comment, a written memo was issued to all 992 YRC Teamsters. Read it here.
Contract information and review meetings scheduled
May. 13, 2013 | Meetings for UPS package and UPS freight drivers will be held Saturday, May 18, 2013, to review the tentative agreements' highlights and contract language changes. UPS Freight members will meet 9 a.m. to 11:30 am and UPS package members will meet 1 p.m. to 3 p.m. at the Ramada Plaza Hotel, 1718 Underpass Way, Hagerstown, MD 21740.
Local leaders unanimously endorse tentative agreement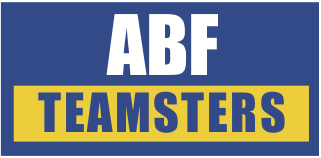 May. 21, 2013 | Leaders from about 160 Teamster local unions that represent ABF members unanimously endorsed a tentative master agreement and supplements today that covers 7,500 workers. The vote to support the tentative agreement and supplements paves the way for a vote by the members. The Teamsters were able to defeat numerous attempted takeaways sought by the company, including major cuts to health, welfare and pension benefits. The tentative agreement does call for a 7 percent wage reduction, but that will be entirely recouped by the fifth year of the contract. Ballots will be mailed out on or about June 3 and are due back on or about June 27 and will then be counted. Read the IBT announcement here.
To YRC Members re YRC Purchase Attempt
May 13, 2013
To All Employees of YRC Freight
Many of you have requested Local Union 992 to comment on the shocking news that YRC Freight recently made a preliminary proposal to acquire Arkansas Best Freight, (ABF).
First and foremost, Bob Fahnestock and I are totally appalled and repulsed about this news. YRC has been rebuffed at this time in its move to acquire ABF. We both learned of this shocking development from General President Hoffa's statement on Friday, May 10th.
It is our opinion that a company in such poor financial condition should not be trying to purchase another company when its own employees gave us so much to just keep the company afloat. Furthermore, as we all recall, the company did an extensive PR campaign when it was requesting the extraordinary concessions calling for 15 percent wage cuts and an 18-month suspension of the company's pension contributions.
YRC resumed contributions in 2011, but at levels 75 percent below what it was contributing prior to the 2009 deal. Full pension payments are set to restart in 2015.
The real unanswered question is how is it possible that a company in this type of financial condition have those type financial resources/assets to purchase a large competitor.
President Hoffa called it "unconscionable." We call it "irresponsible." YRC should now do the responsible thing and use any cash that they have accumulated and set aside to restore wages and pension contributions for all of its employees to the 2009 levels, with increases as required by the 2008 National Master Freight Agreement.
In our opinion The Teamsters National Negotiating Committee should request an immediate reopening of the amended collective bargaining agreement so that YRC can adopt the wages and benefits additionally negotiated and agreed to and approved in the 2008 National Master Freight Agreement.
Furthermore, YRC Freight should have to give a full accounting of its thought process and decision in trying to acquire ABF.
Please be reminded, it was the International Union, not Local 992, who spearheaded the efforts to save YRC when it came very close to closing its doors. The National Negotiating Committee, not Local 992, negotiated the amendments to the National Master Freight Agreement that were required to keep YRC open so that 40,000 Teamsters could remain employed. We endorsed those efforts because we believed that they would save good Union jobs when our members had no real other employment options. We are pleased that YRC has grown and is hiring new employees. However, let me be crystal clear, YRC should not use the financial sacrifices of its employees to finance corporate expansion without restoring wages and benefits.
We thought that YRC's management would understand that most of YRC's problems stem from the merger between Yellow and Roadway. Management should focus on correcting those problems and restoring YRC's reputation and operational structure instead of attempting another merger.
We will keep you informed of any further developments in connection to this most important matter as they unfold.
Fraternally,
Tom W. Krause
Secretary-Treasurer
News Items - April 2013
Tentative agreements reached with UPS, UPS Freight
Apr. 26, 2013 | The Teamsters negotiating committee has reached tentative agreements on new 5-year national contracts for package and freight workers that protect their health care benefits, provide substantial wage increases and significantly increases funding for pensions, health and welfare funds. In the UPS tentative agreement, workers will get substantial pay increases, including a significant increase in the starting wage for part-timers. The union also won the creations of more than 2,000 full-time jobs from the ranks of part-timers. The tentative agreement for UPS Freight resolves subcontracting work by putting all laid-off road drivers back to work. UPS Freight workers will receive substantial wage increases and lower co-pays for health insurance. The agreement provides the ability for more part-time workers to become full-time. Read more at teamsters.org.
Teamsters will decide soon on YRC network changes *
Apr. 23, 2013 | The IBT is expected to decide whether to adopt YRC Worldwide Inc.'s sweeping change of operations request by the end of the week after meeting with union leadership in Dallas on Friday…Now that the representatives of the affected locals have had their say, approving or negating the move will be up to the Teamsters' change of operations committee. Read more at Kansas City Business Journal. *Update: Teamsters sign off on restructuring.
Another 30-day extension for ABF contract
Apr. 22, 2013 | The Teamsters negotiating committee met last week in Dallas, and it is disappointed with the company's initial economic proposals that seek significant reductions in health and welfare and pension benefits as well as deep wage cuts. "While we've made progress on major local and over-the-road work rule issues over the last few months, the company's new proposals this week are very disappointing and place our progress at risk," said Gordon Sweeton, Teamsters ABF National Negotiating Committee Co-Chairman. "We've put millions of dollars worth of operational relief on the table but that apparently is not enough." Read the full update here.
Negotiations update; talks will resume Monday, April 22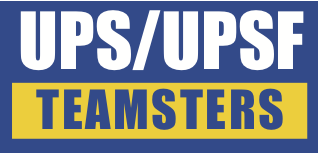 Apr. 19, 2013 | UPS — The Company and Union exchanged economic proposals. Health care remains the major issue in negotiations. Many issues remain but both sides are committed to reaching an agreement by the end of next week. UPS Freight — The Union made a counter-proposal on economics. Much of the week was spent discussing subcontracting and we moved closer to reaching an agreement. Read the full IBT update.
Maryland lawmakers pass tougher cell phone use law
Apr. 11, 2013 | A get-tough bill that upgrades enforcement of the state's existing handheld cell phone law to primary status becomes effective October 1. The law significantly increases fines for distracted driving violations. Read more at 992 News.
Don't buy your drugs at chains like CVS and Rite Aid...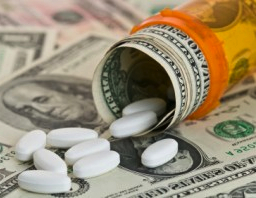 Apr. 10, 2013 | It's costing you big time. According to a new Consumer Reports investigative study, there is rampant variation in the price of generic drugs as large U.S. pharmacy chains—including CVS, Rite Aid, and Target—marking up the prices of generic drug versions for common medications by as much as 18 times what wholesale chains like Costco charge. That price variance ends up costing Americans, who spend an average of $758 out-of-pocket on drugs every year, hundreds of dollars in unnecessary spending each month. Full story here. (Note: You don't need to be a member to use Costco's pharmacy.) Related stories: It pays to shop around for prescriptions drugs...
'Sinful and evil' legislation is Un-American at its core
Apr. 3, 2013 | The following opinion piece by Frank Bankard, director of Organizing, International Union of Operating Engineers Local 542 ran in today's phillyBurbs.com. It is an excellent explanation of the so-called "right-to-work" laws: "…For those unfamiliar with unions or the proposed Right to Work legislation, it can be explained by the following analogy. People who are members of a local fitness facility and who use all the facility equipment and the pool, decide they don't want to be 'paid' members anymore. They simply then would renounce their paid membership, but still would be able to use the training facility and all its features. The paying members would then pick up the cost for everyone. Furthermore, if the non-members feel they didn't get proper use of the gym, they can then sue the fitness facility, which would have to pick up the cost of litigation whether they prevail or not! These are the facts under Right to Work regarding unions. With that analogy, or more so this hidden agenda, how long would a paying member continue to pay his dues while watching a freeloader get the same services? In addition, how long could any business operate under this legislation?…" Full story here.
Members with CDLs: Take this safety survey and be eligible for a free iPad3
Apr. 2, 2013 | John Hopkins University is recruiting IBT members who are full-time commercial drivers for a study on distracted driving. By taking this quick, 10-minute online survey, you can enter a drawing for a free iPad 3. All answers are confidential. You must be over 18 and able to read English to participate. Don't wait! John Hopkins will only take the first 500 drivers who complete the survey. Questions? Contact the study staff at JohnsHopkinsDriving@gmail.com
Is your financial advisor working in your best interest?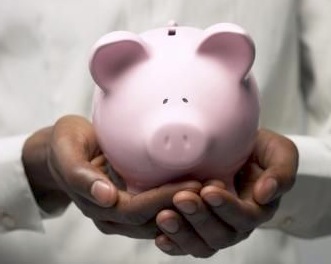 Apr. 1, 2013 | How can you tell? Selecting someone who is being paid to provide you with investment advice is a crucial decision. You want to make sure that the advisor you select is working in your best interest and that your retirement savings are protected. Asking the right questions, up front, will help you protect yourself and your assets. The DOL has a fiduciary guide fact sheet available here.
News Items - March 2013
Labor Notes' coverage of UPS bargaining
Mar. 25, 2013 | Jane Slaughter, editor of Labor Notes, writes that bargaining for a settlement in the largest private-sector union contract in the U.S., covering nearly 250,000 Teamsters, is expected to wrap up in early April. The contract expires July 31 "but UPS wants an early agreement to keep FedEx from luring away customers scared about a possible strike. Read it here.
No to right-to-work (for less) in Pennsylvania!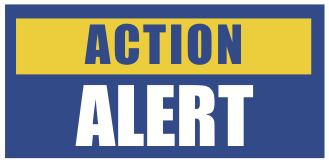 Mar. 26, 2013 | Wisconsin. Michigan, Indiana. Now Pennsylvania?! NO! Corporate-backed RTW lawmakers introduced right-to-work legislation (House Bill 50) in the Pennsylvania State House - a dangerous bill that threatens to steal away hard won gains by generations of union men and women. A Day of Action has been called for Saturday, April 20th, at 9 am at the Coyle Library in Chambersburg, PA. We need all Local 992 members to join in this day of solidarity with our brothers and sisters from other Teamster locals and the UAW, IBEW, Steelworkers, SEIU and other unions. We must hit the streets to keep Pennsylvania a union-powered state. Please read this appeal from Secretary-Treasurer Tom Krause. And take a look at this fact sheet on why right to work is wrong for everyone. See you April 20th!
UPS and UPS Freight bargaining updates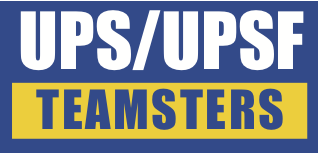 Mar. 28, 2013 | Updates from the Teamsters National Negotiating Committee for UPS Package and UPS Freight bargaining were posted today. The Union told the Company it is prepared to return to the table the weeks of April 15th and April 22nd "provided the Company is prepared to reach an Agreement acceptable to our members during those two weeks."
YRC change of operations info; contract extension at ABF
Mar. 28, 2013 | YRC's proposed "Network Optimization 2013" change of operations will be heard April 19, 2013 in Dallas. Read the YRC update here. The Teamsters National Freight Industry Negotiating Committee agreed to grant a 30-day extension so that negotiations with ABF could continue. Any economic improvements in a new contract will be retroactive to April 1, 2013. Read the ABF contract update here.
Maryland passes tougher cell phone use law
Cross-posted from Hands-Free Info
Apr. 11, 2013
Maryland distracted driving update: A get-tough bill that upgrades enforcement of the state's existing handheld cell phone law to primary status has cleared the House and Senate. The measure also would make significant increases in fines for distracted driving violations.
First offenses will bring a $75 fine. A second offense could bring a ticket of up to $125, and a third to $175. The current fine for violations range from $40 to $100. The plan to assign points was removed by amendments.
The removal of the secondary enforcement provision of the handheld cell phone law means police can stop and cite violators for that reason alone.
The bill, sent to the governor on April 8, was a rerun of previously unsuccessful legislation by Del. James Malone. "They can't have (a cell phone) in their hand whatsoever," Malone says. The legislature did water down the penalties in the original bill.
Two other 2013 bills also sought to remove the secondary enforcement limitation on the state's existing handheld cell phone law.
State Sen. Nancy King puts a spin on the enforcement issue. Her Senate Bill 193 of 2013 specifies primary enforcement if a child under the age of 8 is in the vehicle when the driver violates Maryland's handheld cell phone law. King, D-Montgomery County, also sponsors a bill seeking to increase penalties for not safely securing a child in a vehicle.
The state made several technical adjustments to its existing distracted driving laws during the 2012 legislative session.
They included a separation of cell phones and texting devices under the legal definition of a "wireless communication device."
Current prohibitions:
Text messaging prohibited for all drivers.

Handheld cell phone use banned for all drivers.

Fines between $40 and $100.

Drivers under the age of 18 prohibited from any use of cell phones.
News Items: February 2013
Tell Congress to stand up to the hostage takers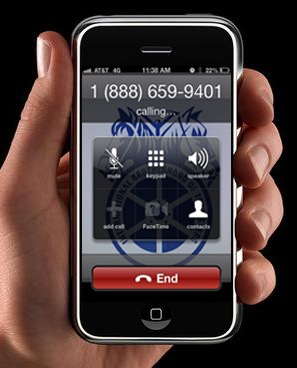 Feb.13, 2013 | Congressional Republicans are taking the economy hostage again–threatening to blow it up unless to get their way on painful cuts to vital services and programs important to working families. Call your members of Congress tomorrow, February 14th and ask that they stop heartless cuts that will affect the middle class. Call 1-888-659-9401 to be connected to your members of Congress. Tell them to stand up to these bullies and reject benefit cuts to Social Security, Medicare and Medicaid. Tell them to cancel the across-the-board budget cuts food and workplace safety, education and more. Tell them to close tax loopholes for Wall Street and the richest 2%–especially loopholes that encourage job offshoring, allow corporations to pay no taxes, enrich the already wealthy and bar government from negotiating with drug companies to lower prices. Call tomorrow and make your voice count. For more info, click here.
Franklin County talks stall; union files for arbitration
Feb.6, 2013 | Despite our good-faith efforts to negotiate a successor contract with Franklin County (Pa.), the County's continued delays and refusal to work with us on our most reasonable proposals has forced us to move the negotiation process to interest arbitration for resolution. The process could take a few months. It appears that rather than working with us to find solutions, the County doesn't mind spending taxpayer money on unnecessary arbitration and legal fees, money that would indeed be better spent on providing good services to County residents and decent wage and benefits to you for the valuable work you do in the service to the County. Click here to read Secretary-Treasurer Krause's letter to affected members.
News Items - January 2013
Hoffa on Obama's immigration reform proposal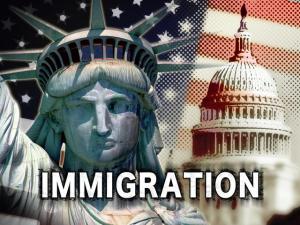 Jan. 30, 2013 | Yesterday President Obama announced his proposal for immigration reform and challenged Congress to act quickly. Teamsters President Jim Hoffa said the the President's plan offers a straightforward approach to a problem that can no longer be ignored. "The President's plan offers a more complete approach to addressing challenges that are at the root of the problem…For the first time, we have a proposal that will hold all parties accountable – undocumented workers, unscrupulous employers and the federal government…" Please read President Hoffa's full statement here.
Call to action! Preserve Social Security, Medicare and education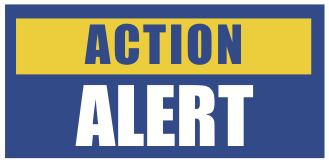 Jan. 27, 2013 | Teamsters everywhere are needed to step up in this IBT Call to Action: Extremist lawmakers on Capitol Hill are calling for cuts to Social Security, Medicare, and education as ways to reduce the national deficit…Reducing the deficit on the backs of the middle class is just plan wrong. On January 30th, events will be held across the country to send Congress a clear message: No cuts to Social Security, Medicare, and education. Instead of cutting vital programs, Congress needs to make sure that big corporations and the wealthiest Americans pay their fair share. Find an event in your area here. If you can't join a direct action, you can send a loud message to Congress by joining our Thunderclap.
White House urged to act swiftly on silica exposure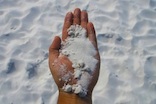 Jan. 24, 2013 | Workers have been dying from silica on the job for about 100 years, with an estimated 1.7 million U.S. workers exposed to this serious hazard. Last week a public petition was posted on the White House website urging immediate release of a proposed OSHA rule to protect workers from silica exposure – which can cause both lung disease (silicosis) and cancer – on the job. Releasing the proposal for publication is just the first step in a lengthy review process….The petition requires 25,000 signatures by February 11th to elicit a formal response from the White House. ~ Crossposted from dclabor.org
UPS negotiations recess; will reconvene Jan. 28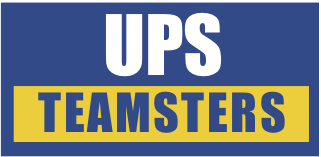 Jan. 18, 2013 | Two weeks of negotiations with UPS and UPS Freight wrapped up yesterday in Washington with progress made on both contracts. In UPS Freight negotiations, the committee addressed seniority and work issues as well as protections for medically disqualified drivers. In UPS negotiations, progress was made on 9.5 language, military leave and stewards' rights. More info here.
Reduce your debt and get your budget in shape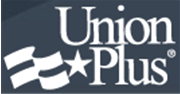 Jan. 14, 2013 | Managing your money and credit doesn't have to be risky business. But conquering debt may be more challenging than ever in today's economy. The good news: union members have access to expert tools and resources to help them cut debt and improve their financial health. The advice is designed and discounted especially for union members. Services include free budgetary analysis, personal budgeting tools and savings tips, and experienced credit counselors available 24/7. Click here for helpful information from Union Plus.
ABF, Teamsters in talks again this week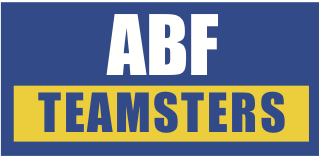 Jan. 11, 2013 | Bargaining began Tuesday, and talks are scheduled to run until March. The current contract expires March 31. When the parties met in December, they ended negotiations far apart. Gordon Sweeton, the co-chairman if the Teamsters' National ABF Negotiating Committee said the union is disappointed with ABF's proposals so far. Read more here.
UPS retiree health care cost hike is outrageous
Jan. 7, 2013 | General Secretary Treasurer Ken Hall says he is outraged by UPS's move to hike the cost of health care to retirees in company-sponsored plans. In a memo to UPS Locals, Hall said the issue will be dealt with at the bargaining table. Negotiations have resumed in Washington today.
NLRB chairman's statement on court's recess appointment ruling
Jan. 25, 2013 | Today, the U.S. Court of Appeals for the DC Circuit issued a decision finding that the Jan. 4, 2012 recess appointments of three members to the National Labor Relations Board were invalid. In response, Chairman Mark Gaston Pearce issued the following statement:
"The Board respectfully disagrees with today's decision and believes that the President's position in the matter will ultimately be upheld. It should be noted that this order applies to only one specific case, Noel Canning, and that similar questions have been been raised in more than a dozen cases pending in other courts of appeals.

In the meantime, the Board has important work to do. The parties who come to us seek and expect careful consideration and resolution of their cases, and for that reason, we will continue to perform our statutory duties and issue decisions."
Fix the filibuster, fix the Senate
Jan. 17, 2013
The U.S. Senate is where good bills go to die. The chart below is telling, isn't it?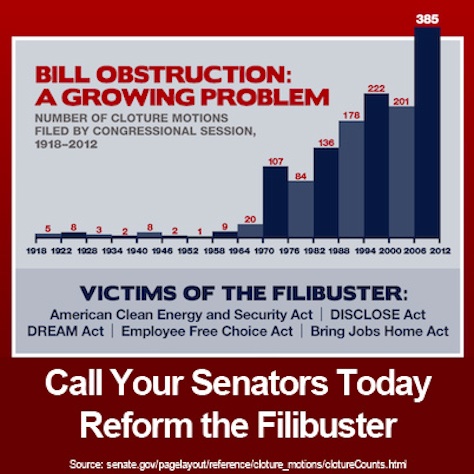 "The supermajority required just to begin debate–60 of the 100 Senators–creates gridlock and ignores the fundamental American principle of majority rule." ~ CommonCause.org
Next week, the Senate may be taking up Resolution 4, a bill to reform the filibuster process and make it more transparent. If enacted, this reform would mean Senators would actually have to speak and debate publicly on the floor of the U.S. Senate in order to keep a filibuster going, just like Jimmy Stewart did in Mr. Smith Goes to Washington. As it stands now, a Senator can simply send an email to continue a filibuster.
We need more accountability of our elected officials, and if they wish to block legislation, they should be required to put real time and energy into it.
Here's what we need you to do: Call your Senators TODAY and ask that they fix the Senate by fixing the filibuster! Tell them to vote FOR Senate Resolution 4.
You can reach your Senators by calling the U.S. Capitol switchboard at 202-224-3121.
The Fight is On at Shenandoah's Pride
And it's a fight that we need to participate in if we are to win. We must apply community pressure to the company. Here's why:

In June, workers at Shenandoah's Pride alerted the Local Union of their employer's intent to consolidate brand and private label milk products at Martins Food Stores through the use of non-union drivers.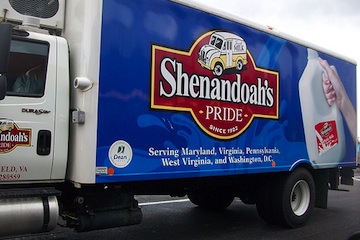 You can imagine what the result of that decision will be.
Good paying, full-time jobs will be lost. Workers unemployed. Families negatively impacted.

The Union responded swiftly, filing a Grievance and an Informational Request. The Company's intent became obvious when it denied the grievance before a meeting was scheduled to discuss the violation. In addition, the Company has to date failed to respond to the bulk of the Union's informational request, which it is required to do by law.

A grievance meeting was in fact held in September, but the Company again denied both grievances. The Union has filed for arbitration of both grievances and is awaiting selection of an arbitrator and hearing dates.

It appears that Shenandoah's Pride is placing more value on its place in the community than it is on the well-being of its workers and their families. We offered creative solutions that would satisfy the company's need to maintain customer service and satisfaction but also protect our work, but it refused to discuss them.
So if they won't listen to us at the grievance table, we need to tell the people who buy their milk what the Company is doing to its workers.

At a time when the corporate war on workers is striking in every corner of every state, we can't sit back and rely solely on the legal system to adjudicate our contractual dispute with this employer.

We must take ownership of it and get out there. More and more people are taking issue with companies' outsourcing local jobs. These days, they are more likely to listen to the employee being impacted by anti-worker tactics.

So download the flyer linked below to give to family members and friends and ask them help you pass them out so the community learns about the very real threat to your job.

In these times we can't leave it to the next guy. Everyone needs to be all in!

If you have any questions, please contact Secretary-Treasurer Tom Krause at 301-739-7550.
Download:

Shenandoah Pride flyer.pdf
There is Only One Choice for Working People

There's a lot at stake for Teamsters, our families and the nation's middle class
Nov. 5, 2012 | Mitt Romney tauts himself as one of the strongest anti-union candidates in history, and proof of that is in his roadmap to dismantle workers' rights. His anti-union agenda includes supporting states pursuing right-to-work laws which make negotiating contracts more difficult while lowering wages and eliminating benefits. Last February Romney's campaign said: "Once upon a time, labor unions fought to secure important protections for American workers and help our economy grow. Unfortunately, today they too often stand as obstacles to growth and fight against the workers they are supposed to serve." Romney also said he would sign a national right-to-work law if it came across his desk.

He would amend the National Labor Relations Act to guarantee the secret ballot in every union certification election (killing card-check neutrality), and further amend it to guarantee that all organizing campaigns last at least one month (providing more time for employer anti-union campaigns). He'll prohibit the right of union members to use payroll deductions for political purpose which would take away workers' rights to political free speech (think Maryland Teamsters PAC and D.R.I.V.E.).

The Romney/Ryan ticket has doubled down in their hostility to unions and would continue to slash and burn collective bargaining. (Remember what anti-worker Republicans have done in Anne Arundel County, and in Wisconsin, Ohio and Pennsylvania.) Romney/Ryan would restrict what they consider OSHA's "overreaching regulation agenda" which would put workers' safety and health at risk. Worker pensions would be dumped in favor of high-risk retirement savings programs. Campaign for America's Future wrote "the GOP platform mocks workers' pensions as useless artifacts which were "born in an old industrial era beyond the memory of most Americans." Remember too, that Romney has off-shored thousands and thousands of American jobs.

What guarantee do we have that would not continue?

Although we've clashed with President Obama over foreign free trade agreements, budget cuts and the deficit, and his failure to pass the Employee Free Choice Act, he believes the right to organize and collectively bargain with employers is a fundamental American right. Unlike his opponent , President Obama champions the American worker and believes the economy is stronger when collective bargaining rights are protected.

Obama preserved more than 160,000 Teamster and middle class jobs by saving the auto industry. There have been 31 straight months of job growth. He cut taxes for millions of us in the middle class. With the passage of the Affordable Care Act (ObamaCare), we won't lose our coverage if we get a serious illness, and we don't have to spend out hard-earned wages supporting under-funded drug costs for our parents and grandparents.

President Obama appointed labor advocates to the National Labor Relations Board and the National Mediation Board who understand the importance of standing up for workers' rights. He appointed Hilda Solis, daughter of a former Teamster, to be U.S Labor Secretary. And he has opposed any and all right-to-work legislation.

Moving forward, President Obama's goals include creating a million new manufacturing jobs and doubling exports within 2 years, eliminating tax breaks for companies that are shipping our jobs offshore and instead, will offer tax breaks to companies that invest in American products and the workers who produce them. His agenda also includes making it easier for American workers to invest in workplace retirement savings that have portability so you won't lose your pension when you change jobs. And he will continue to oppose right-to-work and paycheck protection legislation efforts.

As Teamsters, our choice is clear.
Don't Miss Registration Deadlines for November Election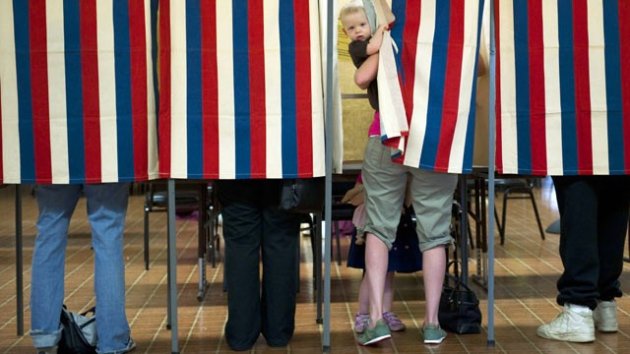 Got family and friends living in other states? Jump over to Teamsters.org for the list of registration deadlines and website addresses for every state and pass that info along to your folks.
Why is it important? From the IBT:
"In states across the country, new laws have gone into effect that could potentially prevent you from voting. The conservative crusade for voter identification laws is little more than a way to disenfranchise poor people and minorities. It's important to know the laws in your state."
This election is likely to be the most important one in our lifetime. Please do your part to ensure everyone you know has the opportunity to cast their ballot in November.
Oh and by the way, Our Time (Standing Up for Young Americans) is a great website for the under thirty-somethings in your life. Pass it on.
Photo: Don Emmert/AFP/Getty Images
Md. Teamster Dairy Workers Strike Potomac Farms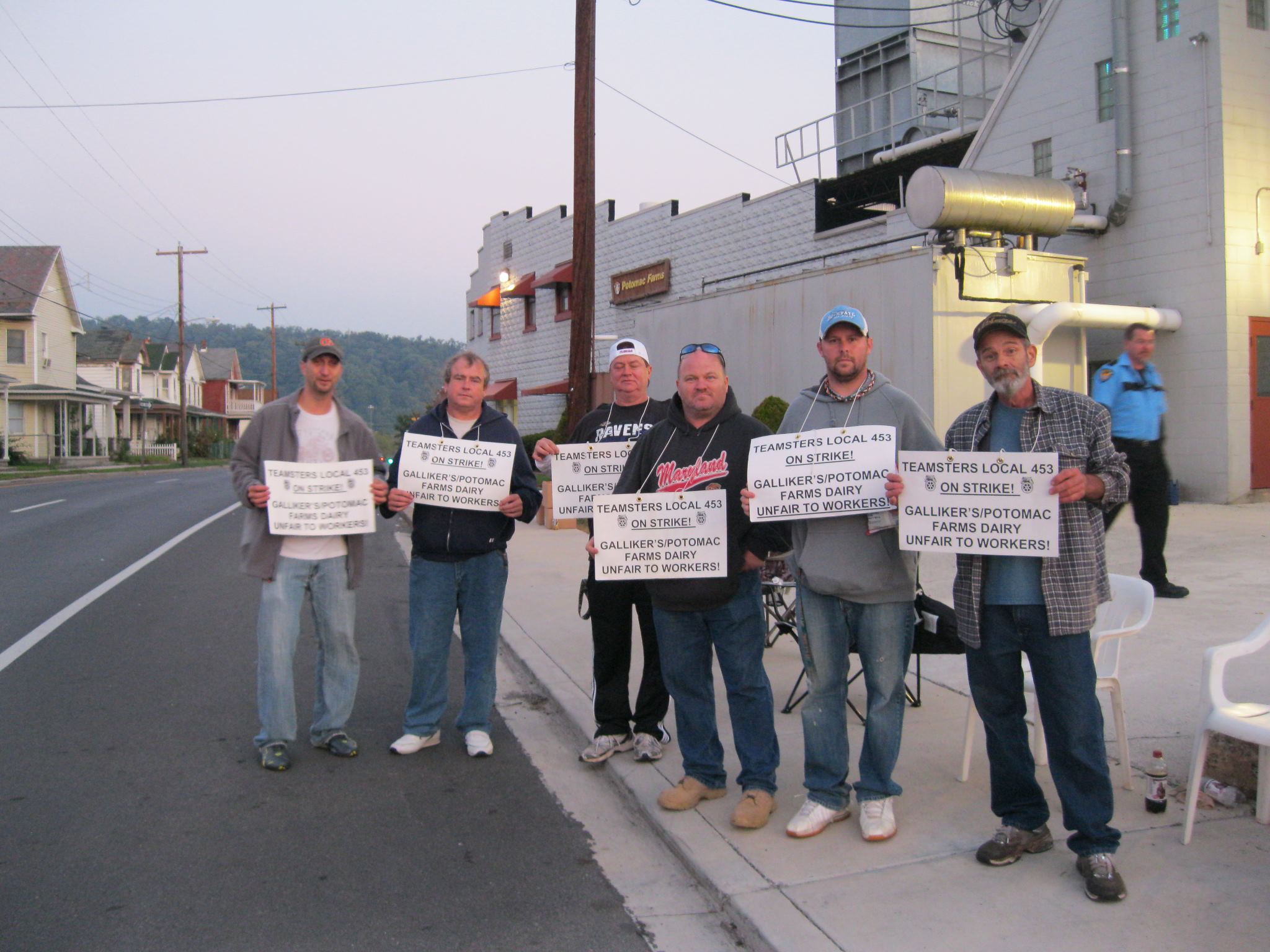 Sept. 17, 2012 | Fifty-five Galliker's/Potomac Farms Dairy employees and members of Teamsters Local 453 went on strike September 12, 2012 in response to the company's implementation of it's final offer that ended contributions to the employee pension plans.
"Our members are united and we've had great support from the public," said Local 453 President Larry Wolfe. "No one has crossed the picket lines except management and non-union staff."
The union provided the company with a 48-hour strike notice Monday, Sept. 10. The company has yet to respond.
The previous collective bargaining agreement expired in February 2011 but the parties agreed to continue contract talks. According to Local 453 President Larry Wolfe, the company made its final offer in May but the members voted overwhelmingly to reject it and voted to authorize a strike. The company refused to meet with the union and imposed its offer in June.
"We've been at the table for a year and a half. Not only is the pension issue of great concern, but 15 months of retroactivity and holiday pay is at stake as well," Wolfe said.
Local 453 represents drivers and production workers at the Cumberland dairy plant and others working in Virginia and West Viginia. The company provides dairy products to local schools and convenience stores.
The Teamsters have represented workers at Potomac Farms for decades, and the relationship with the employer has always been a good one. In 1984, the Galliker Dairy Company of Johnstown, Pa., acquired the Potomac Farms Dairy operation. Since then labor management relations have been handled by the corporate parent. "This is the most anti-worker company we've had to to deal," Wolfe said.
Support for the Potomac Dairy strikers is growing, said Wolfe, as family, friends and members of the public join the picket line.
Local 453 is a member local of Teamsters Joint Council 62.
Labor Day is A Time for Reflection

August 31, 2012 | In his Labor Day message to Teamsters, General-President Jim Hoffa wrote: "This Monday, we pay tribute to the millions of dedicated men and women who make our world better and keep our country working. Each and every year, Labor Day is a time for reflection.
The American labor movement is responsible for many things we take for granted—the weekend, the 40-hour work week and anti-child labor laws to name a few. Today, our movement is reinvigorated and working for other profoundly important things: securing wages and benefits that working families deserve, the continued existence of the middle class, and respect and dignity for all working people. I'm proud that the 1.4 million members of the Teamsters Union are at the forefront of this effort.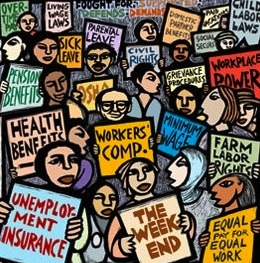 But make no mistake, working families are being attacked and scapegoated like never before. Public employees are being blamed for bad economies. Pensions and health care benefits are demonized as excessive perks of the past while the richest among us enjoy tax rates that are some of the lowest in our nation's history.
Corporate-backed politicians have mounted the most vicious anti-union attacks in memory. Government workers are being stripped of their collective bargaining rights. Right-to-work-for-less laws to destroy unions are becoming law in many states. And if Mitt Romney is elected president, he has promised a federal Right-to-work law as payback to his big business backers. If this scares you, it should. In fact, at this very moment the Republican National Convention is meeting in Tampa where there message seems to be, "The Middle Class Hasn't Suffered Enough". And if they have to take away hard-fought health care benefits, pensions and the rest of our social safety net to pay for tax cuts for the wealthiest people on the planet, that's just what they'll do—if we let them.
The ultimate goal of these extremist politicians is to further concentrate wealth and power in the hands of a few. These elite few may have the money, but we have the numbers. I urge you to fight back by getting involved. You can make a difference by talking to workers in organizing drives; attending rallies; urging politicians to support issues such as fair trade; voting for pro-labor candidates; and by becoming a member of DRIVE, our powerful political action committee. Be proud of our legacy, and tell others what it means to be in a union — solidarity, democracy, and respect. Because if we don't educate the public, no one will.
On this Labor Day, I ask you to get involved and build support for working Americans — Our country's true everyday heroes.
Teamsters Mobilizing for August 11 Rally in Philly
Join your Teamster brothers and sisters in Philadelphia on Saturday, August 11 for the first-ever Workers Stand for America rally. Union and non-union workers from across the nation will converge on Philadelphia for an all-day event in the heart of the city that will refocus attention on the needs of America's middle-class, and all working families. During the rally workers will sign a Second Bill of Rights, the centerpiece of the rally. The document demands full employment and a living wage, full participation in the political process, a voice at work, a quality education for all, and a secure and healthy future. Click here and here for more info. Sign the Bill here.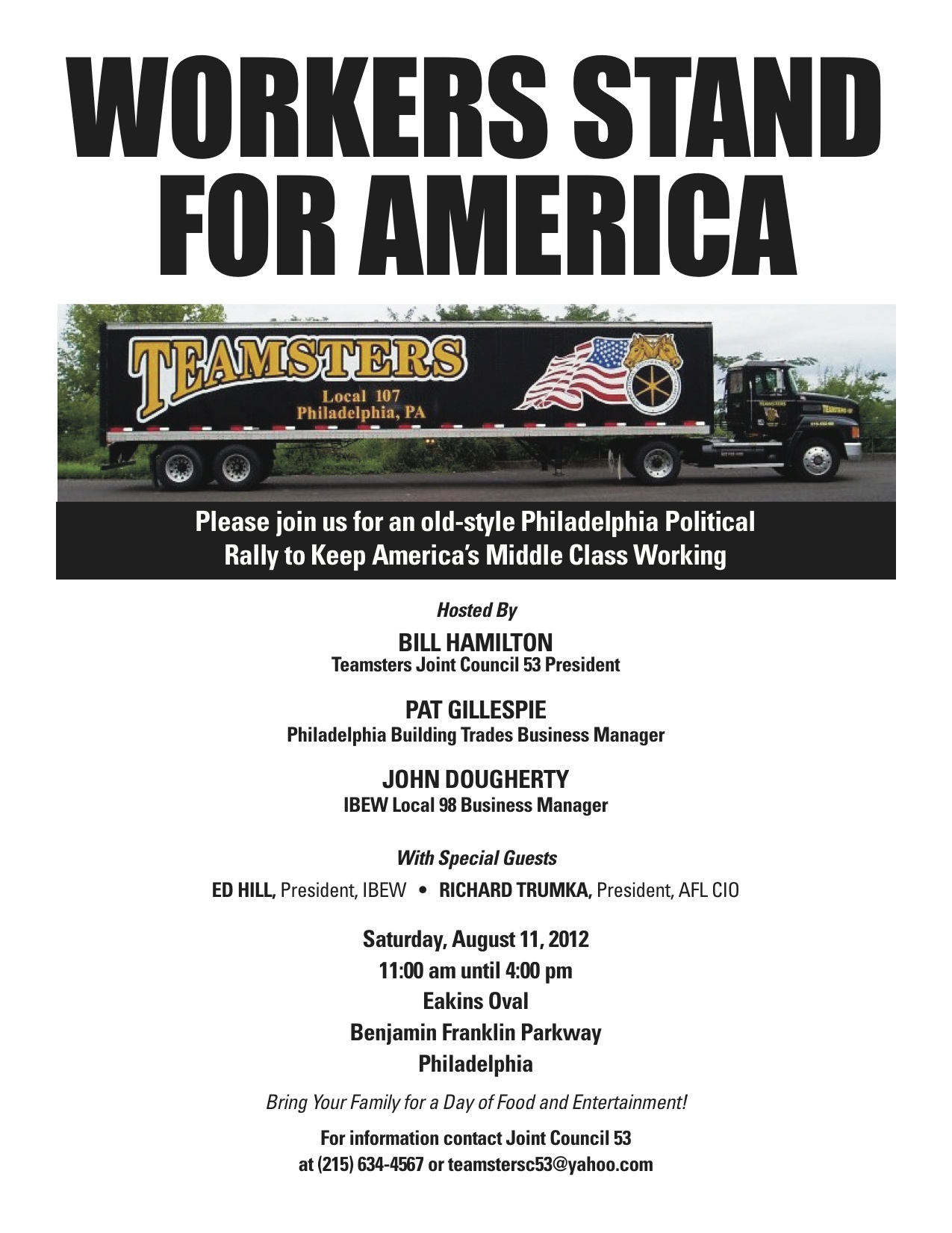 Need to Refinance, But Don't Know Where to Begin?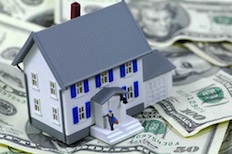 May 22, 2012 | We think this info is worth passing on to you: First Choice Lending of New Jersey, Inc., a financial company represented by Teamsters 830, continues to offer mortgage refinance assistance for union members. In a recent email from First Choice we learned that mortgage rates are near all-time lows, and changing an adjustable rate mortgage to a fixed rate can save hundreds of dollars per month. In addition, First Choice is participating in the Home Affordable Refinance Program (HARP), the government program that helps a homeowner with declining home value get a new, more affordable, more stable mortgage. For more information, click here.
Calling Out Walmart
Walmart: End the Double Standard
Walmart's abuses are getting ridiculous: Angela WIlliams was fired last week for talking "too much" manager-approved sick leave to care for herself and her ailing grandmother. Another coworker was also fired, while a third was given his "final warning." Not coincidently, all three had been speaking publicly about the abuses they faced on a daily basis
No, Angela has been evicted, forcing her daughter to scrape by with her grandmother while Angela looks for a new job and a new place to live.
Meanwhile, Mike Duke and Rob Walton have their jobs despite reports of their involvement in a reported bribery scandal and a high-level executive cover-up of the incident!
It's time to put an end to Walmart's double standards.
You can help Angela and workers like her. Visit a Walmart store near you on Friday, June 1st to collect petition signatures to demand Walmart end its abuses of workers and our laws. Click here for instructions.
Together, we can help Angela gather more than 15,000 signatures demanding the resignations of Mike Duke and Rob Walton as well as getting her and her coworkers reinstated!
Politicians Face Political Risk in Fighting Unions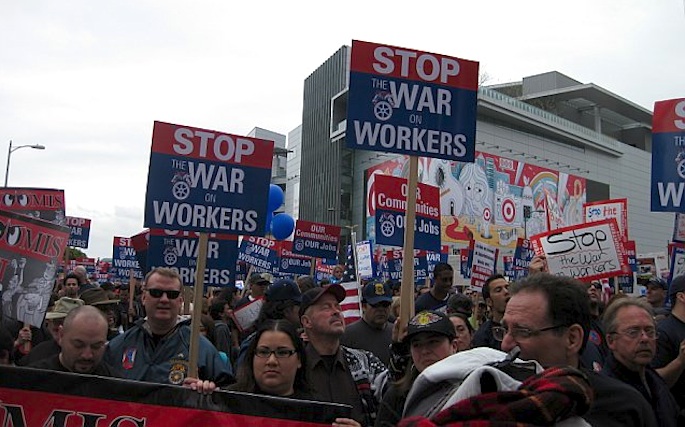 By JAMES HOFFA
The Detroit News
February 8, 2012 | Already this year, state lawmakers have opened brutal new fronts in the war on workers. And America's workers are fighting back as never before.
In Michigan, anti-worker bills aimed at weakening labor unions are gaining traction in the House. HB 5025, for example, would require employees' annual written authorization to have their union dues deducted from their paychecks.
Working families in Indiana, Florida and Arizona are under especially fierce attack. State politicians loyal to their Wall Street paymasters are trying to lower workers' wages, benefits and safety. They're trying to turn taxpayer assets over to for-profit corporations, along with fat contracts and tax giveaways, at the expense of government employees.
Gov. Mitch Daniels supported a law to make Indiana a right-to-work-for-less state, breaking a campaign promise that earned him labor's endorsement. Last week, he signed the law in secret and held no press conference to announce the deed. That's not what I'd call bold leadership.
Hoosiers will see falling wages, increased poverty and more dangerous workplaces — for now. They will also be engaged in one hell of a fight. Even during protests against the right-to-work-for-less bill, working people were registering voters inside the Capitol. The ballot box is where they'll punish lawmakers who voted against them.
It's happened before. Indiana lawmakers who voted for a right-to-work law in 1957 faced a stiff backlash. Many lost re-election. Eight years later, it was repealed. More recently, Ohio voters overwhelmingly fought back another blatant attack on working families.
In Florida, Gov. Rick Scott and some lawmakers want to turn many of the state's correctional facilities over to a private corporation with a poor track record of safety and savings. The proposal would save less than one-half of 1 percent of Florida's corrections budget — and that's if those savings actually materialized, which is doubtful. For that tiny savings, prison privatization would put 4,000 correctional officers out of work. Nearly all of them live in poor, rural counties where good jobs just don't exist.
Florida's working families are bringing the fight to Tallahassee. Correctional officers come almost daily to the Capitol to lobby against the bill, joined by hundreds of other workers, including nurses and teachers who fear they'll be next.
Radical politicians in Arizona are trying to ban collective bargaining. What's being proposed is worse than what Gov. Scott Walker rammed through in Wisconsin last year.
Lawmakers would make collective bargaining illegal for government bodies and employee groups. Automatic payroll deductions for union dues would be banned.
Gov. Jan Brewer also wants to strip civil-service protections from state employees. Arizona could soon become the next Wisconsin. The state's working families are making plans for protests, Capitol sit-ins and possibly a recall of Brewer.
Michigan politicians contemplating similar anti-union legislation should proceed at their own electoral peril. Michigan's working families are mobilizing right now and will certainly remember in November.
We may not win battles in every state this fall. It may take years, but in the end, I'm confident we'll win the war on workers.
Affordable Home Refinancing Offered by First Choice
The union mortgage company, First Choice Lending of New Jersey, has announced they will be participating in the Home Affordable Refinance Program (HARP).
First Choice knows that there are many homeowners who are eligible to refinance under HARP and those are the borrowers we want to reach.
The program has been updated allowing more homeowner's to take advantage of the program. The New HARP Mortgage Program Guidelines, beginning December 1, 2011 have several benefits for home owners:
• The program has been extended until December 31, 2013.
• The maximum Loan to Value (LTV) cap has been removed on homeowners looking to refinance in to a fixed rate mortgage.
• However, for homeowners looking to refinance in to an adjustable rate mortgage the maximum LTV is set at 105%.
• The appraisal process has been streamlined; in cases where an automated value can be determined an appraisal would not be required.
Building on the industry's experience with HARP over the last two years, First Choice has identified several changes that will make the program accessible to more borrowers with mortgages owned or guaranteed by the Enterprises. Our goal in pursuing these changes is to create refinancing opportunities for these borrowers, while reducing risk for Fannie Mae and Freddie Mac and bringing a measure of stability to housing markets.
First Choice Lending is recommending homeowners to call in and see if there loan is owned by Fannie Mae or Freddie Mac, to determine there eligibility. ??
Please call 215-750-6190 today to see how we can assist your members with the Union Mortgage program.
DOT Announces New Final Hours-of-Service Rule
Dec. 28, 2011 | The new rule announced last week by the Dept. of Transportation's Federal Motor Carrier Safety Administration (FMCSA) revises the hours-of-service (HOS) safety requirements for commercial truck drivers.
The new HOS final rule reduces by 12 hours (from 82 to 70) the maximum number of hours a truck driver can work within a week.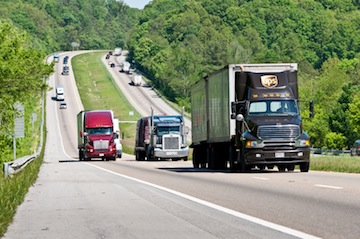 In a press release issued immediately following the DOT announcement, General President Hoffa said: "We said all along that an hours of service rule has to protect highway safety and our truck drivers' health. We are reviewing the new rule, and in the coming wells we will meet and discuss it with our allies and, if necessary, determine our next course of action."
The rule requires drivers take a break of at least 30 minutes after driving 8 hours, and can take the 30-minute break whenever they need rest during the 8-hour period. The rest requirement is part of the rule's 34-hour restart, a provision that allows drivers to use the restart provision only once during the 7-day period. The final rule retains the current 11 hour-daily driving limit.
FMCSA officials said tat commercial truck drivers and companies must comply with the HOS final rule by July 1, 2013.
View the rule provisions and compliance information at the FMCSA's website here.
Complaining About the Boss on Facebook? Careful!
There seems to be a right way to complain about your boss on Facebook, and a wrong way. Do it the right way, you're protected by the law. Do it the wrong way, you could find yourself looking for a new job to complain about.

August 2011 Local Update
What's Going On... ? With the help of a federal mediator, an agreement with Maryland Metals was finally reached in June that improved the money package. The tentative agreement was ratified unanimously by the workers the following day.

Cinetic Landis Members Mobilize for Contract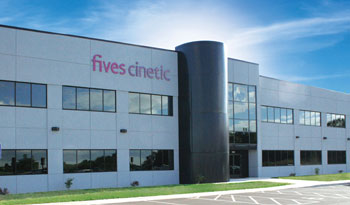 A new date to resume negotiations with Cinetic Landis Grinding after members rejected a second tentative agreement has yet to be scheduled. Though the second agreement preserved their 5th week of vacation and the current contribution rate for health insurance premiums, it called for changes to the attendance policy that were unacceptable to the members. Those changes and the company's proposal that would not provide a raise in the first year of the three-year agreement torpedoed the TA, with every member voting to reject it.
"Negotiations for a new contract been going on for a long time," said Local Secretary-Treasurer Tom Krause. "Two membership votes have been taken. Both times the employees have unanimously rejected the agreements. And management's posture during these negotiations has been wretched. I have been very unimpressed and disappointed in the company's negotiating tactics. Negotiating in an economic climate as we have before us is tough enough without the employer treating the negotiations like a side show."
When the members rejected the first agreement, the Local sought assistance from the International. On Local 992's behalf, Teamster leaders reached out to Cinetic Landis' European parent in an effort to exert much-needed pressure to get the company back to the table. Additionally, the local chapter of the UAW worked through its own International to reach out to the automakers that rely on machine parts from Cinetic Landis.
"The company's actions indicate a disrespect for the negotiations process and a lack of respect for the dignity and well-being of the workers, such as I have never seen before," Krause said, adding, "I believe they think it is all about them."
The company had a different attitude when it came back to the table. Talks were tense, but the two sides worked late into the night to reach the second agreement.
The hard work begins again. Krause and other bargaining committee members have no illusions about what it will be like to go back and try to hammer out a final agreement that members will accept. Of paramount importance, said Krause, is the work being done now to mobilize the members and get a strategy in place that will convince the company it must work with the union to produce a fair and acceptable tentative agreement that the members will finally approve.
April 2011 Local Update
What's Going On ...
- A tentative agreement has been reached with Cinetic Landis Grinding, whose company reps walked out of negotiations in March. Ratification is scheduled for May 4, with recommendations from the bargaining committee.
- A 3-year agreement covering 61 Pepsi-Cola drivers, warehouse and merchandisers was unanimously approved in April; the pact provides retro pay, wage increases, adds a sick leave benefit, and includes various language improvements.
- A 6-month contract extension approved by members at Maryland Metals expires in June 2011; bargaining proposals are being drafted.
- -Upcoming Negotiations: Potomac Construction, Smith Baking Co., and Fulton County (domestic relations officers and probation officers). Check back for updates.
- An arbitration is scheduled June 2, 2011 for a member unjustly discharged for allegedly texting while driving.
- The Local also has two organizing drives underway.
Lawmakers Approve Alcohol Tax Hike, Reject Right-to-Work
Maryland lawmakers endorsed most of Gov. Martin O'Malley's (D) fairly ambitious agenda as they wrapped up the state's 428th legislative session this month.
O'Malley signed 163 bills into law, among them the alcohol tax law, and a law which bars employers from using a job applicant's credit history in the hiring or promotion process. Credit reports are also now off the table for assessing a current employee's compensation or other employment privileges. The law makes exceptions for certain positions, such as those requiring the handling of money.
Also signed into law and effective October 11, 2011 was legislation extending compensability under workers' compensation laws to Anne Arundel County deputy sheriffs suffering from an occupational disease - specifically heart disease or hypertension (high blood pressure) - in the line of duty. Proposed by Teamsters Local 355 and deputy sheriff Dave Belisle, and introduced to the Legislature by Delegate Robert Costa (District 33B), the law will provide the same benefit to the county's deputy sheriff's as it does for other state counties public law enforcement personnel. (More on this in the next newsletter.)
Proposed right-to-work legislation didn't survive committee hearings that were heavily attended by Labor advocates and members – including representatives from Teamsters Joint Council 62.
Alcohol Tax: Unfortunately, effective in July we'll see the tax on beer, wine and spirits rise for the first time since 1972. The revenue from the tax will go to education aid, the developmentally disabled and school construction in the biggest counties. That's the good news. As to the bad news, we'll just have to wait to see how the tax increase affects tour alcohol distribution employers' bottom line.
Health Care: Also at the top of O'Malley's list was a pair of bills that will make the Old Line State the third in the country to create a health care exchange in line with the requirements of the federal Affordable Care Act (ACA). Maryland follows California and West Virginia in creating the exchanges, which are intended to offer consumers a one-stop marketplace from which to access a number of health insurance options. O'Malley waited barely 12 hours after the final session wrapped up to ink his name to the two measures: SB 182/HB 166, which establishes the exchange as a public corporation and lays out its basic governance framework, and SB 183/HB 170, which aligns several state laws with ACA requirements, including allowing young adults to stay on their parents' health coverage until age 26 and barring insurers from denying coverage for pre-existing conditions.
Cell phone use while operating a motor vehicle: The existing ban on writing texts while driving is now expanded to include reading them, as well. A bill that would have allowed the police to pull over motorists for using their phones or hand-held devices failed. A driver must also be committing another offense to be issued a citation for using the phone.
Interlock for drunk drivers: Inebriated drivers who far exceed the blood-alcohol limit will be required to use ignition interlock devices on their vehicles. Drivers who decline to take a breathalyzer test would also be required to use the devises. Anyone who declines to participate would have their license revoked.
Presidential primary date changed: Under pressure from the Democratic and Republican parties, Maryland moved the date for the 2012 presidential primary to April. (The 2008 primary was in February.)
Less taxes, more fees: Lawmakers mulled a multitude of tax increases, but in the end turned to an assortment of fees to balance the state's $14.6 billion budget. They voted to double charges for recording land deals, obtaining birth certificates, registering vehicle titles and having personalized license plates.

Sources: Washington Post, Baltimore Sun, Washington Business Journal, StateNet, Daily Record.
4.4.11 Day of Action

Unions, Supporters Honor Dr. King, Rally for Workers' Rights
All across the country, thousands of Teamsters turned out April 4th for rallies commemorating the death of Dr. Martin Luther King Jr.
More than 1,000 mobilizations nationally were organized under the "We Are One" umbrella, in which more than a million workers stopped business as usual either at work or after work to join vigils at their workplace, community rallies or marches at statehouses, coordinated by the AFL-CIO and many unions, community, religious and student groups. About 2,000 people marched from the Treasury Department to the offices of Kock Industries, headquarters of right-wing funders Charles and David Koch. Demonstrators carried signs saying "I Am A Man," "I Am A Woman" and "I Am A Worker," which linked "the current struggles with the 1968 Memphis sanitation workers strike King was supporting when he was assassinated. More here here at TeamsterNation and at LaborNotes
Day of Action pro-worker activities made headlines all across the nation. Take a look over at LaborStart.US and nytimes.com
LU 992 Support Fight for Workers' Rights
Teamsters Local 992 News Release
For Immediate Release Press Contact:
March 10, 2011 Tom Krause, (301) 739-7550
TEAMSTERS LOCAL 992 IN HAGERSTOWN, MARYLAND SUPPORTS FIGHT FOR WORKERS' RIGHTS
Teamsters Local Union 992 in Hagerstown, MD is standing with workers throughout the United States who are fighting an unprecedented attack on working families that has been launched across the country.
"We're not going to let them get away with it," said Tom Krause, Secretary-Treasurer of Local 992. "By launching this corporate-funded attack against all working people, the forces who want to deny workers their rights and dignity have united us. We are saying 'enough is enough.' We are going to make sure we defend the rights of workers in our area and those throughout the United States."
Local unions throughout the United States are stepping up and standing with the workers in Wisconsin and other states that are under direct attack. We have a saying in the labor movement, 'an injury to one is an injury to all.' We will fight for as long as it takes to defend workers' rights and say no to this coordinated attack. This is not just about public employees—this fight involves all workers."
Founded in 1903, the Teamsters Union represents 1.4 million hardworking men and women throughout the United States, Canada and Puerto Rico, including thousands of law enforcement officers in over 1,400 departments and agencies.
Maryland HB 743: Right to Work (for LESS)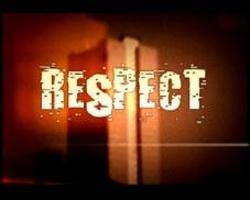 March 25 - The right-to-work legislation (and its companion bill, SB 660) would prohibit an employer from refusing to employ or continue to employ an individual based on membership or nonmembership in a labor organization; prohibits an employer from requiring an individual to refrain from joining or from requiring an individual to become a member of a labor organization; prohibits an employer from requiring an individual to pay specified charges to a labor organization.
The house bill (HB 743) was referred to the Economic Matters Committee February 10, 2011. The committee issued an Unfavorable Report March 15.
Attacks on working families and their unions continue around the nation. Right-to-work legislation has been introduced in Alaska, Connecticut, Hawaii, Indiana, Maine, Michigan, Minnesota, Missouri, New Hampshire, New Mexico, Pennsylvania, Rhode Island, Tennessee, Washington and West Virginia.
Stay tuned for updates.
Say NO to Proposed Alcohol Beverage Tax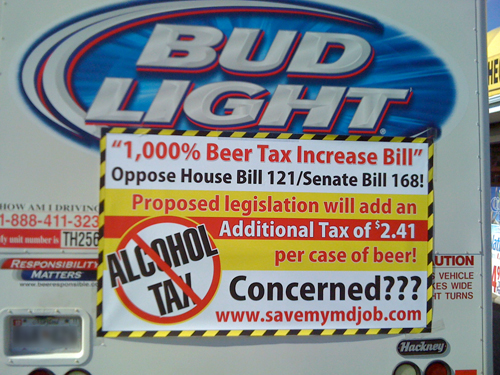 Tax bills HB121 and SB168 introduced in January in the Maryland State Legislature would raise alcohol beverage taxes by more than 790%.
The hike would translate to price increases for the consumer, resulting in lost sales and lost jobs that are directly provided by alcohol industry producers, distributers and retailers.
The cost of a case of beer will go up $2.41. It will cost $1.01 more for a 1.5 liter of wine. The price of a 1.75 liter of liquor will increase by a whopping $3.94.
Bottom line: This so-called "Dime a Drink" tax increase proposal would threaten the jobs of all employees in the alcohol/liquor distribution industry.
The tax proposal will most likely be in the mix until the end of the Legislature session which will adjourn on or around April 11th. We need you to contact your legislators right now (it will only take about 30 seconds) and urge them to vote NO on HB121 and SB168 that would raise fees on beverage alcohol and result in the destruction of our jobs. Here's how:
1. Go to savemymdjob.com/take-action
2. Enter your zip code, email address, mailing address, and name (to verify you are a constituent)
3. Click "Send Email Letter"


January/February Update
Members at WTMA (Washington Township Municipal Authority) ratified a 3-year agreement in January that provides an increase in wages, protections to health care minimum costs, and language improvements.
At Redland Brick, a brick making company that took a big hit during the 2008-2010 recession, employees succeeded during recent negotiations in protecting their health care cost share - a top priority. In costing out the offered wage increase, they determined they would be further ahead in forgoing the increase and maintain their HC cost share. With the HC secure and improvements made to contract language, members overwhelming approved the tentative agreement.
No dates have yet been set to continue bargaining with Cinetic Landis Grinding, a French-owned company whose specialty is building grinding and retooling machines for the Big Three auto makers. The company moved a few years ago to Hagerstown from Waynesboro, PA where it employed 700 people. The company's Hagerstown plant employs 40 people who are in talks for a their second contract. Three days of negotiations last month produced little, with the company walking out on talks the third day. An extension agreement (with retroactivity) is in place until a successor contract is reached.
Negotiations with Pepsi-Cola are proceeding with non-economics wrapped up and economic issues still to be bargained. An extension agreement is in place. Local 992 represents 50-60 Pepsi drivers, warehousemen and merchandizers.
The Local Union is in negotiations for a first contract with the newly organized RailLink employees.
An unjust discharge of a member employed by Kellogg is scheduled for a June 2, 2011 hearing. The company alleges that the member was texting while driving.
Page Last Updated: Apr 15, 2019 (06:08:00)