Local and National Union News

Local 992 offices closed April 19th
Apr. 15, 2019 | Our Local Union offices will be closed Friday, April 19, 2019, in observation of Good Friday. They will reopen Monday, April 22, 2019 at 9 a.m.

Local Union leaders overwhelmingly endorse tentative contract
Apr. 11, 2019 | Leaders of all local unions that represent workers at YRC Freight, Holland and New Penn met yesterday and with the exception of one local voted unanimously to endorse the tentative National Master Freight Agreement covering approximately 30,000 Teamsters, paving the way for a vote by the membership. Ernie Soehl, Director of the Teamsters National Freight Division said the union committee worked extremely hard and dug into the minute details of the companies' operations, finances and how to maximize protections and benefits for the members. In the end, every single member of the bargaining committee supports and recommends this tentative agreement. On or about April 19, members will be mailed voting information. The vote will be by secret ballot as it always has been, but this time members will vote via the internet or phone. Votes will be counted on or about May 3. Details here.

Western Pennsylvania and Local 804 supplements ratified
Apr. 10, 2019 | UPS Teamsters covered by the Local 804 Supplement Agreement and the Western Pennsylvania Supplement Agreement have voted to ratify. Voting took place over the past several weeks and votes were tallied yesterday, April 9, 2019. The national agreement cannot take effect until all the outstanding supplements are ratified. Once ratified, economic improvements are retroactive to August 1, 2018.

The latest on Teamster Podcast: These women work!
Apr. 10, 2019 | Listen to the latest edition of the Teamster Nation Podcast and learn how Local 237 in New York City used an event honoring former staffer and journalist Marie Colvin to also pay tribute to three school safety agents who stood up for fair pay for themselves and their colleagues. Plus, the Teamsters create an apprenticeship program to produce more truckers.
| | | |
| --- | --- | --- |
| | | |
| | | |
| | | |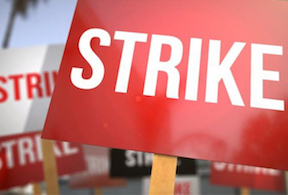 Apr. 16, 2019
|

STRIKES

|
[

Note:
East Coast supermarket chains Stop & Shop and Giant Food are owned by Amsterdam-based retailer Ahold
.]
More than 30,000 grocery store employees in the northeastern US are refusing to return to work for the second day in a row. Cashiers and deli workers at Stop & Shop supermarkets walked off the job Thursday afternoon at 240 stores in Connecticut, Massachusetts, and Rhode Island, saying the supermarket chain is trying to slash their pay by hiking health insurance premiums and lowering pension benefits for new employees. The workers have been negotiating new jobs contracts with the company since January, according to their labor unions, which are part of the United Food & Commercial Workers Union International. Workers want their paychecks to get larger, not smaller, they say, especially now that Stop & Shop's profits are growing faster than before… Vox Related:
Teamsters back up striking Stop and Shop workers.
Apr. 15, 2019 |

HEALTH & SAFETY

| […] Overall government statistics don't reflect how hazardous this corner of the workplace has become. Workers compensation insurers, which have to pay when someone gets injured or killed on the job, report that 2015 to 2018 were four banner years when revenue exceeded business costs and losses by more than 5 percent. Fatal injuries in manufacturing and wholesale trade were the lowest since 2003, according to a 2017 report from the U.S. Bureau of Labor Statistics (BLS). But that may not be a reason to celebrate… CBS News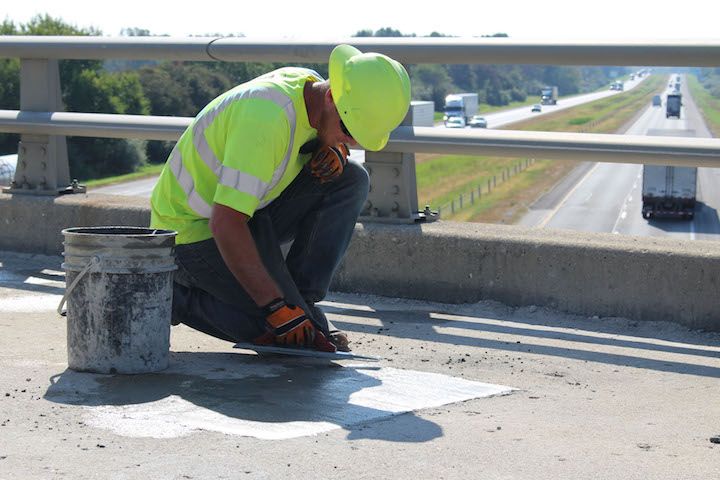 Apr. 10, 2019 |

TRANSPORTATION

| The condition of many bridges in this country is not good. And a new study shows little is being done to improve it going forward. The American Road & Transportation Builders Association (ARTBA) last week released its annual report on the state of America's bridges. It shows that slightly more than 47,000 of the nation's 616,000 spans were rated structurally deficient and are in need of urgent repairs. It also showed that the pace of repairs fell last year, resulting in only a 1 percent reduction of deficient bridges. It's a continuation of a trend that began five years ago when the pace of bridge improvements began to slow down. Incredibly, at this point, it would take more than 80 years to make the significant repairs that are needed to these structures… Teamsters
Apr. 8, 2019 |

MISCLASSIFICATION

| For years, the California Labor Commission has ruled that port truckers are de facto employees, using a common law test and are therefore illegally misclassified by companies that treat them as independent contractors. The California Trucking Association challenged this practice in federal court, losing at trial, and on appeal in the Ninth Circuit Court, in a decision handed down this past September. On March 18, the Supreme Court rejected the group's bid to have the decision reversed.The decision was hailed by Fred Potter, vice president-at-large, International Brotherhood of Teamsters, and director of the Teamsters Port Division. "In rejecting the CTA's appeal, the highest court in the land has effectively closed the case on predatory trucking companies' efforts to dodge taxes and steal the hard-earned wages of drivers through a scheme that illegally classifies drivers as independent contractors," Potter said…. Random Length News