Local and National Union News

Your vote will help decide the future of our union
Oct. 13, 2021 | For more than a century, Teamsters have come together to fight for better pay, stronger protections, and fair benefits for all workers. The strength of our union is because of members like you, and this fall, we need Teamsters to once again come together – this time to decide the future of our union. Ballots were mailed Monday, Oct. 4th. Watch for yours then make sure your voice is heard by marking and returning your ballot by November 15th. Questions? Information about your ballot and the voting process is here.

Teamster feeder driver to House Committee: 'The threat to the industry I work for is Amazon'
Oct. 12, 2021 | In a hearing last week held by the U.S. House Judiciary Subcommittee on Antitrust, Commercial, and Administrative Law, UPS feeder driver and Teamsters Local 177 member, Dan Gross, urged Congress to pass antitrust laws addressing the excessive power that large, powerful corporations, like Amazon, have over their workers. "I've seen firsthand what large corporations try to get away with due to corporate greed when workers don't have a collective voice to demand decent pay and working conditions," said Gross to members of the Subcommittee… Watch Gross' testimony beginning at 37:16: "Reviving Competition, Part 4: 21st Century Antitrust Reforms and the American Worker."

Hoffa: Biden's infrastructure plan will put workers first
Oct. 6, 2021 | Congress is on the cusp of taking action to implement President Biden's Build Back Better Plan which will put our country on a path toward not just recovery, but prosperity. American workers have been repeatedly cast aside by ruling political elites in Washington who have decided to support policies backed by big campaign donors and other monied interests. But that can change right now. Two measures that would fuel economic growth and give a needed hand to hardworking Americans… Teamsters.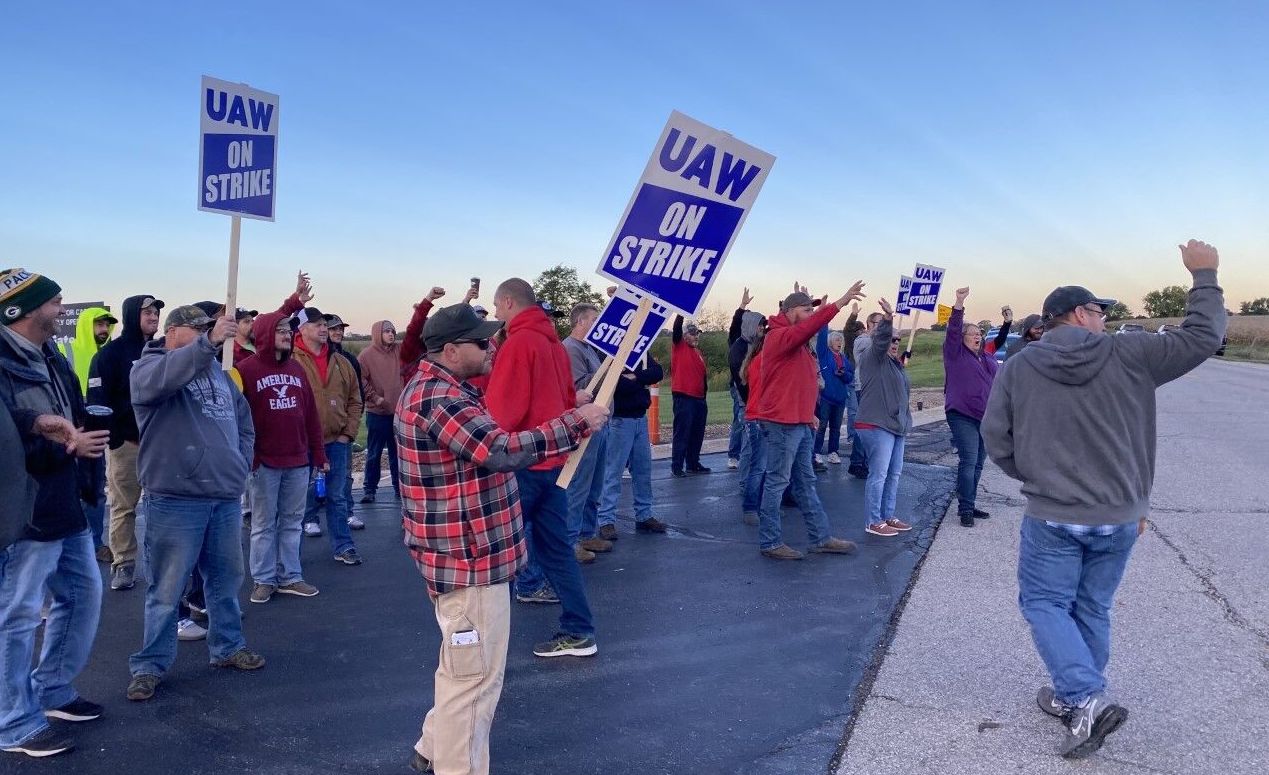 Oct. 14, 2021 |

U.S. LABOR UNIONS

| The Teamsters Union is proud to support some 10,000 striking John Deere workers represented by the United Auto Workers who walked out today after the company failed to address worker concerns with wages, working conditions and retirement benefits. "These frontline workers, who have been on the job throughout the coronavirus pandemic, build the equipment used to harvest crops and feed America," said Teamsters General President Jim Hoffa. "As brothers and sisters in the labor movement, the Teamsters understand the struggle for fairness on the job and will honor the UAW's picket lines." … Teamsters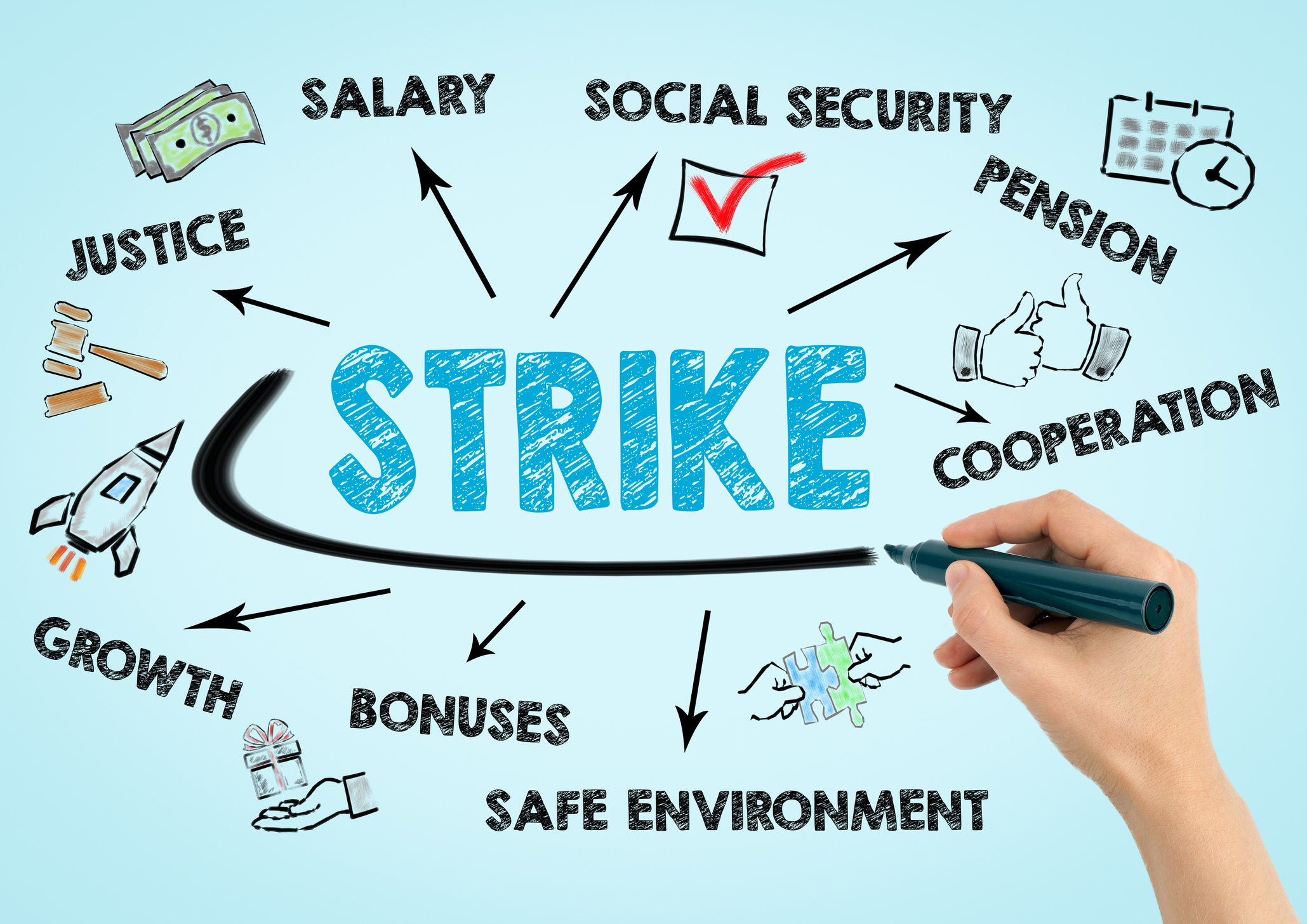 Oct. 13, 2021 |

STRIKES

| […] More than 100,000 unionized employees — between Hollywood production crew members, John Deere factory workers, and Kaiser Permanente nurses — have overwhelmingly voted to authorize strikes and are preparing to join the picket line unless they get stronger collective bargaining agreements. Thousands are already on strike, including 2,000 New York hospital workers, 700 Massachusetts nurses, and 1,400 Kellogg plant workers in Michigan, Nebraska, Pennsylvania, and Tennessee… The Hill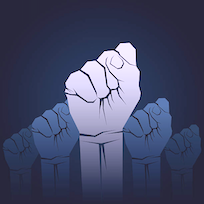 Oct. 12, 2021
|
WORKING AMERICA
|
Our nation is in the midst of a labor revolution. It's a wonderful thing, and you may not be aware of it. After an emotionally, physically, and mentally taxing year dealing with ramifications of Covid-19, workers across the country are standing up for basic dignity and respect on the job in a historic way. And through the pandemic, the nation was reminded of the essentialness of labor—not the labor of Wall Street; rather, the labor that drives our hospitals, our groceries, our mail, our livelihoods. They are striking; they are picketing; they are demanding fair contracts. They are forming new unions…
The New Republic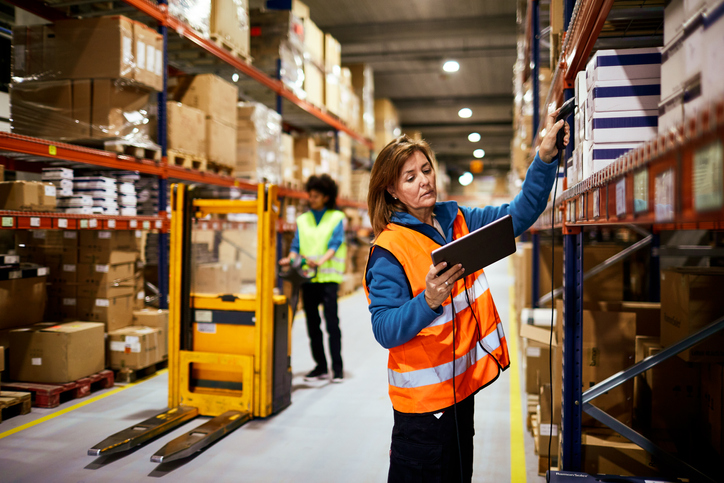 Oct. 4, 2021
|
WAREHOUSE
|

Warehouse operators are throwing every tool they can at increasingly urgent efforts to hire seasonal workers as they brace for an expected flood of holiday goods amid competition for scarce labor from deep-pocketed rivals. Logistics providers are boosting pay, adding flexibility to shifts, blanketing social media with recruitment ads, and even shipping in more robots to help workers field surging e-commerce volumes. They are also jockeying with titans Amazon.com Inc., Walmart Inc., and United Parcel Service Inc. that are dangling inducements, from signing bonuses to assistance with college tuition, as they push to bring on hundreds of thousands of workers ahead of the holidays…
Wall Street Journal