Local and National Union News

O'Brien, Zuckerman catch up with Local 992 UPS members in Frederick, Md.
Mar. 29, 2023 | General President Sean M. O'Brien and General Secretary-Treasurer Fred Zuckerman rallied with hardworking members of Teamsters Local 992 early yesterday morning at their UPS facility in Frederick, Maryland. Local union Secretary-Treasurer Tom Krause and President and Business Agent Daryl Jamison were on-hand with Sean and Fred to send a clear message to UPS that Teamster unity will win the day. Local 992 members are ready to go! More photos here.

Important notice to members regarding Health/Pension plans
Mar. 29, 2023 | A new website for participants of the Teamsters Local 992 Health and Pension Plans is now available at www.HagerstownTeamstersBenefits.org. You now have 24/7 access to commonly-requested forms, useful links, and frequently asked questions pertaining to your benefit information. If you wish to talk with a member of the Plan Administration Team, click here.

Teamsters begin negotiations with ABF
Mar. 28, 2023 | The Teamsters National Freight Industry Negotiating Committee met with ABF Freight this week in Arlington, Va., to begin negotiations for a new national contract for more than 8,000 members at the company. "We are militant in our resolve, and we will not settle for anything less than a contract that reflects the value of our members' hard work and dedication," said Teamsters General President Sean M. O'Brien. "We are demanding a national contract that protects our members and resets standards in the freight industry." The current national agreement expires June 30. Full update here.

Teamster committees call out UPS at the table, uphold union proposals
Mar. 28, 2023 | The Teamsters' supplemental negotiating committees are holding firm against UPS's concessionary proposals. In bargaining meetings with the company last week, 11 supplements continued to hold the line on issues ranging from 22.4s to market rate adjustments (MRA), and PVDs. With UPS negotiators initially dragging their feet and failing to take bargaining seriously, supplemental negotiating committees saw more movement on the company's side as committee chairs reminded UPS of the looming April 17 deadline. Full update at UPS Teamsters app.

Union rejects proposed operations changes at Yellow
Mar. 23, 2023 | The Teamsters forcefully rejected change of operations proposed by Yellow Corp. during a meeting today with the company at union headquarters. Yellow's proposal seeks to jam through operational changes without a vote of the Teamsters' freight membership, a clear violation of Article XII of the union's constitution as the company's request would change the terms of the current collective bargaining agreement. At the direction of General President Sean M. O'Brien and General Secretary-Treasurer Fred Zuckerman, the Teamsters canceled a Change of Operations Committee meeting with Yellow planned for April 5-7. Learn more here

Older news items are posted at 992 News.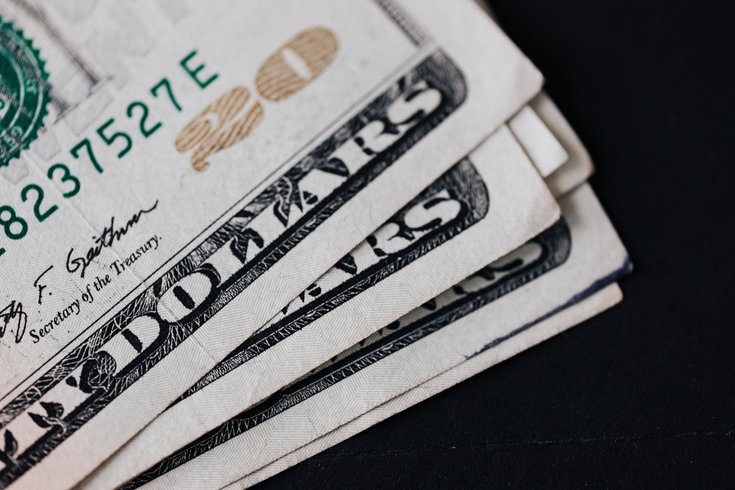 Mar. 28, 2023 |

WAGES

| […] Nearly 100 labor contracts ratified in 2022 included a double-digit pay increase in their first year, according to an analysis of Bloomberg Law labor data. Contracts ratified last year called for first-year wage raises averaging 5.7%, the review of 817 deals showed. That marks a significant jump over the 3.7% average first-year increase in agreements ratified in 2021 and the highest average rate in more than 30 years. Bloomberg Law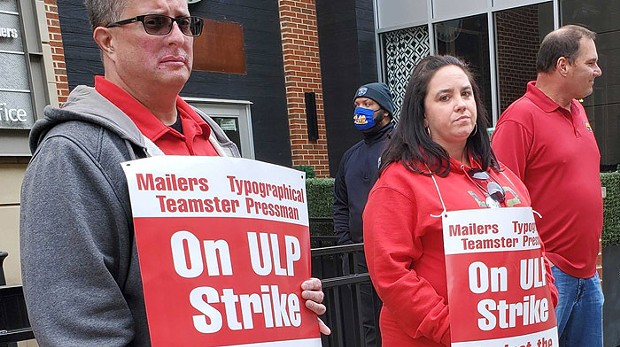 Mar. 24, 2023 |

STRIKES

| Late on the night of March 11 outside of a distribution center on the South Side of Pittsburgh, a scab truck driver assaulted two striking workers. The strikers are members of the International Brotherhood of Teamsters and have been engaged in a work stoppage alongside four other unions at the Pittsburgh Post-Gazette since October of last year. The strike is a response to intransigence from the paper's ultrawealthy owners, the Block family, on the matter of paying for workers' rising health insurance premiums. The roughly thirty striking Teamsters work for the Post-Gazette as drivers and in the paper's circulation department. They, alongside three other unions that walked out in October — the NewsGuild joined the strike a few days later — were moved to do so in response to the Post-Gazette's refusal to cover those costs. Workers now have not had a contract for nearly six years. Jacobin