Local and National Union News

Take the UPS Teamster Bargaining Survey
Oct. 3, 2022 | As the Teamsters UPS National Negotiating Committee prepares to negotiate the new national master agreement, it is important that all UPS Teamsters weigh in on the key issues that need to be addressed at the bargaining table. You will soon receive a letter in the mail, if you haven't already, which contains your survey access code. Click this link to go to the survey and enter your access code to begin the survey. The survey must be completed by Oct. 24. Bargaining survey results will be available on the Teamsters app. Get the app here. Note: If you misplaced your access code or have not received it in the mail by October 12, please request a replacement access code by contacting the Local office.

Return deadline for UPS contract proposal forms is Oct. 7
Sept. 27, 2022 | Local 992 mailed contract proposal forms earlier this month to all UPS and TForce members. The completed forms must be submitted to your shop steward or by fax or email no later than Monday, October 7 at 5 pm.

Teamsters statement on tentative rail deal
Sept. 15, 2022 | The International Brotherhood of Teamsters applauds the tens of thousands of members of the Teamsters Rail Conference for working long into the night to reach a tentative agreement averting a potential railway strike. The Teamsters Rail Conference includes the Brotherhood of Locomotive Engineers and Trainmen (BLET) and the Brotherhood of Maintenance of Way Employees Division (BMWED). "Collective bargaining works. The labor movement works. And we know through lifetimes of experience, and unbelievable sacrifice, Teamsters across America's railroads work harder than anyone," said Teamsters General President Sean M. O'Brien. "The Teamsters thank all of our members and negotiating partners for staying at the table until this job was done. We're not yet to the end of the line, but the process is working." Continued at Teamsters

Older news items are posted at 992 News.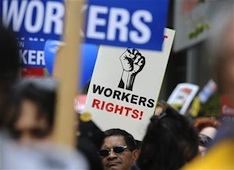 Sept. 30, 2022
|
COMMENTARY
|

The American labor movement is not only alive and well. It's kicking and fighting, too. Since the onset of Covid, American workers have experienced a resurgence of union activity and interest in unions. Beginning with health and safety concerns during the early days of the pandemic, followed by rising inflation during the recovery, local unions have been taking a more aggressive approach in contract negotiations. They are demanding larger wage increases, better scheduling practices, stronger safety measures, the end of two-tier benefits and pay schemes, and more. … The labor resurgence could also have important consequences for democracy in America. As the federal government has become increasingly gridlocked, Americans have turned to local organizations to solve pressing issues. In labor, we are witnessing an insurgent direct-democracy movement underway in workplaces across the country. Research shows that societies with stronger unions have stronger democratic participation.
Barron's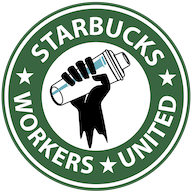 Sept. 27, 2022 |

COLLECTIVE BARGAINING

| Starbucks said Monday that it wants to start contract negotiations next month at hundreds of U.S. stores that have voted to unionize. The Seattle coffee giant said it sent letters to 238 stores offering a three-week window in October to start negotiations. All of those stores have voted to unionize in elections that were certified by the NLRB. But Workers United, the union organizing Starbucks' stores, expressed skepticism about the company's request. Starbucks opposes the unionization of its 9,000 company-owned U.S. stores. Casey Moore, a labor organizer and union spokesperson, said the union's focus right now is developing core proposals on both economic and non-economic issues to help guide bargaining at individual stores. A national bargaining committee — made up of representatives from unionized stores — has been meeting weekly to discuss those proposals. CNBC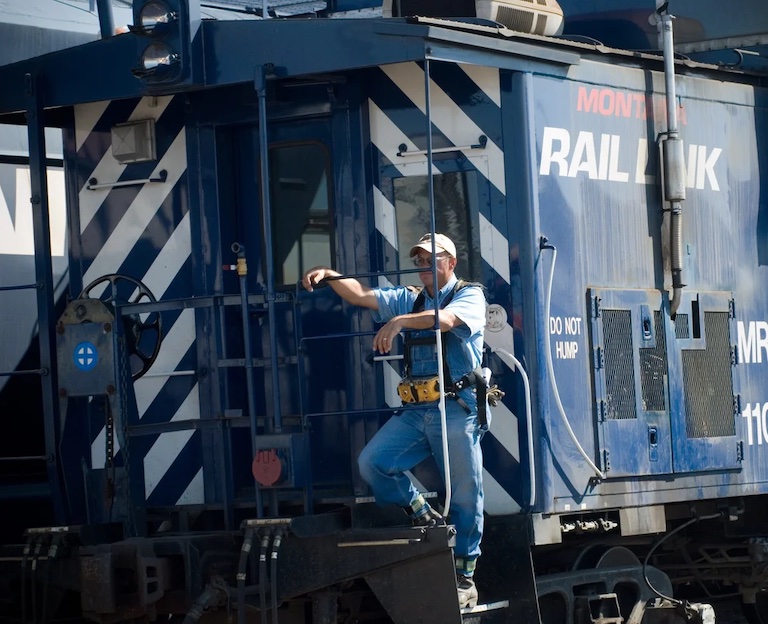 Sept. 26, 2022 |

FREIGHT

| Earlier this month, when railroad workers threatened to strike over "grueling" conditions—like formal discipline for taking any time off at all—the Biden administration brokered a tentative deal, avoiding a work stoppage that could have crippled supply chains and cost the US billions of dollars a day. Crisis averted. Or not. As more details of the deal come to light, it's unclear that union members—who have to vote on the deal—will get on board. Workers had complained of weeks on call without a day off, overwork after staff cuts, and underpayment amid high inflation. One engineer told my colleague Noah Lanard that workers were "just fighting for the basic right to be able to be people outside of the railroad"—not for the $10 million-plus pay packages of top rail CEOs… Mother Jones Note: The Teamsters Rail Conference represents more than 70,000 U.S. rail employees.