Local Union Update: Important Notice to All Members
Updated May 15, 2020: As you are aware, we are in unprecedented and challenging
times like we have never seen before because of the global health crisis. So to prevent
the spread of the virus (COVID-19) and balance the safety of our Union staff,
our Union Office will remain open to address your contractual issues and any
other relevant matters relating to your employment. For additional information
regarding the Local Union and Benefit Funds Offices, click here.
Our May general membership meeting is canceled.
There will be no membership meetings during June, July, and August
due to the summer recess.
Updates will continue to be provided as necessary.
Local and National Union News

An important message to our members: Thank you
April 2020 | Teamsters Local Union No. 992 understands these are not normal times or conditions that we are living in, and the COVID-19 crisis poses unprecedented challenges that face every member who is on the front lines of the coronavirus pandemic. Our members are working tirelessly despite their fears and sacrifices to serve the local communities they serve with the goods and services needed to keep the country and our local communities moving forward during this ongoing crisis… 992 News

---

Important update from Teamsters Freight Division
May 29, 2020 | National Freight Director Ernie Soehl updates freight members about the current status of the industry. "Here are some facts. This is not fake news. These are the cold hard facts that we have to grapple with every day…" Read the memo here.

Teamsters: Feds must design a plan to conquer COVID-19
May 27, 2020 | The coronavirus pandemic has ravaged this country during the past 10 weeks, taking the lives of some 100,000 Americans and jeopardizing the health of millions more… Elected officials need to stop playing politics with peoples' lives, especially those who are working hard on the job while others sit at home. That means coming up with a solution that makes the public more secure about the world we work and live in so American society can return to a place that somewhat resembles where it was less than three months ago. Read the entire article at Teamsters. Related: Teamsters laud House Coronavirus Panel briefing addressing workers needs

YRCW Teamsters still getting benefits in 8-week extension
May 26, 2020 | YRCW employees are starting the third week of healthcare being paid for by the Teamsters' benefits provider as if they were out of work, even though not all of them are. The healthcare situation for YRCW employees is just one manifestation of the fiscal problems at the less-than-truckload (LTL) carrier, a slide that has taken the company's stock price down to $1.40 from a 52-week high of just under $5… FreightWaves

---

March/April issue of shop steward newsletter now online
Apr. 1, 2020 | Until further notice, delivery via the USPS of the steward's newsletter, On the Front Line, is suspended. Stewards may view the current issue here.
| | | |
| --- | --- | --- |
| | | |
| | | |
| | | |
May 29, 2020

|

SAFETY & HEALTH

| More than 3,000 U.S. meatpacking workers have tested positive for COVID-19 and at least 44 workers have died, the country's largest meatpacking union said on Thursday, reflecting an increasing toll on plant employees. Meat processors like Tyson Foods Inc, WH Group's Smithfield Foods and JBS USA temporarily closed about 20 slaughterhouses last month as workers fell ill with the new coronavirus, leading to shortages of certain products in grocery stores. The United Food and Commercial Workers International Union called on the companies and the Trump administration to do more to protect workers from the disease. The union reported 35 worker deaths in meatpacking as of May 12… Reuters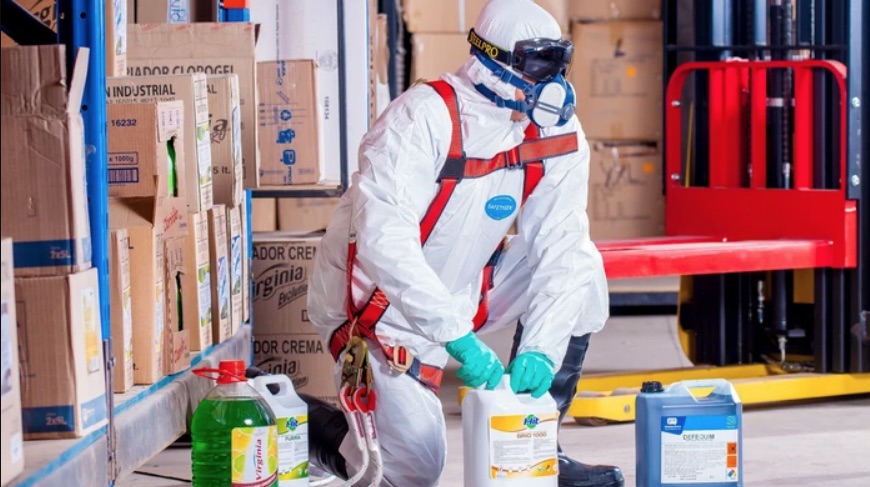 May 29, 2020 |

SAFETY & HEALTH

| The health and safety of workers in the United States has never come under more scrutiny in the history of this country than it has in recent months during the COVID-19 pandemic, for good reason. A staggering number of employers, small and large, have failed to provide workers with basic protective gear and sanitation and social distancing protocols to keep them safe at work. A new interactive web tool that maps all COVID-19-related health and safety complaints filed in the United States allows users to get a staggering sense of the worksites where workers feel that employers have jeopardized their health and safety… Vice
May 26, 2020 |

SAFETY & HEALTH

| The local union that represents workers at Ford Motor Co.'s Dearborn Truck Plant is asking the automaker to shut down the assembly line until all plant workers are tested for the coronavirus. The union also is asking for additional break time at the plant that builds the best-selling F-150 pickup. Finally, it wants Ford to do a 24-hour shutdown each time after a worker tests positive for coronavirus for a thorough plant cleaning. The demands are part of a grievance filed Tuesday by UAW Local 600 against the company, said Gary Walkowicz, bargain committeeman at Dearborn Truck Plant. "There's no safe way to be back to work right now, but a safer way is for everybody to be tested…" Detroit Free Press