General Membership Meeting: Sunday, Dec. 10, 2017 at 10 a.m.
All membership meetings are held at the Holiday Inn Express & Suites,
241 Railway Lane, Hagerstown, Md. Please make every effort to attend!
Local and National Union News

Teamsters LU 162 compels UPS to pay Health & Welfare delinquency
Nov. 20, 2017 | Contracts often contain language that gives the union the right to use important leverage to compel and employer to pay health and welfare contributions in a proper and timely manner. In this case, a recent audit of UPS revealed that it had shorted the Oregon Teamsters Employers Trust over $283,772.32 in health and welfare contributions. With penalties and interest this amounted to a total of $354,420.38… Teamster

Union workers protest safety conditions at Potomac Center in Hagerstown
Nov. 15, 2017 | Employees at the Potomac Center in Hagerstown's West End said working conditions at the state-owned facility are so unsafe that they fear for their lives. Kicking, spitting and biting by residents is a regular occurrence, according to employees. Without the proper training, workers contend they also are ill-equipped to handle patients who regularly escape from the facility… Herald Mail Media

Federal bills aim to stop exploitation of Teamster-backed port truckers
Nov. 9, 2017 | The Teamsters Union today denounced the passage of legislation (H.R. 3441) introduced by House Republicans that rolls back the 2015 National Labor Relations Board (NLRB) "joint employer" ruling in the case of Browning-Ferris Industries, Inc. (BFI). The decision ensured strong protections for millions of American workers by holding accountable employers that rely on temporary or contracted workers when those employers call the shots. The joint employer rule prevents companies from claiming they are not responsible for workers employed by agencies retained by the company… Teamsters

Taylor, European union leaders meet to discuss UPS
Nov. 3, 2017 | This week, Teamsters Package Division Director (and Local 355 President) Denis Taylor met wth a delegation of Nordic labor union leaders who represent UPS workers in Finland, Denmark, Norway and Sweden… Continue reading at teamster.org.
| | | |
| --- | --- | --- |
| | | |
| | | |
| | | |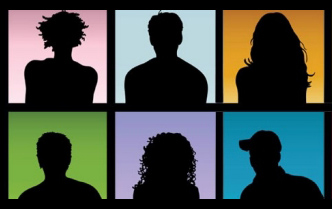 Nov. 21, 2017 |

UNIONS

| … It's perhaps no surprise at all that many [millennials] – "people who weren't political at all" - have come to look favorably upon unions. An annual Gallup poll conducted over the summer shows that adults in general support labor unions at 61 percent, the highest approval rating since 2009, when the poll found support for unions at an all-time low of 48%. A Pew Research poll conducted two years earlier shows that enthusiasm is largely driven by the 79 million millennials who currently dominate the workforce: 55 percent of 18 to 29 years olds, the poll found, approve of unions. "What our generation has lacked, and needs, is stability," says Maggie Thompson, who calls herself an "old millennial" (she's 32) and studies labor trends for the Center for American Progress. "Unions offer that prospect of stability..." Fast Company
Nov. 20, 2017 |

TAXES

| In addition to accelerating the offshoring and automation of American jobs, the Trump tax cuts would expedite the decline of trade unions in the United States. So-called "right-to-work" laws already hamper unionization in much of the U.S., by allowing workers in unionized shops to benefit from collective bargaining, without paying dues — an arrangement that can starve unions of the funds they need to survive. The House bill would increase the incentive for such "free riding" by ending the deductibility of union dues… New York Magazine
Nov. 17, 2017 |

PENSIONS

| The Teamsters have been working diligently for years with key members of Congress trying to come up with a solution to the multi-employer pension crisis that could hit tens of thousands of its members hard. And with the release of new legislation yesterday by Sen. Sherrod Brown (D-Ohio) and Rep. Richard Neal (D-Mass.), the union believes it has found it. Brown called the introduction of the "Butch Lewis Act of 2017," named after the former Teamsters Local 100 President who died in late 2015 while fighting to prevent cuts to the Teamsters' Central States Pension Fund, one of the proudest days of his life. He said workers deserve to receive the pensions they worked so hard for to get. "The bill is comprehensive. It includes miners, the Teamsters, and others," he said. It makes no cuts…" Teamster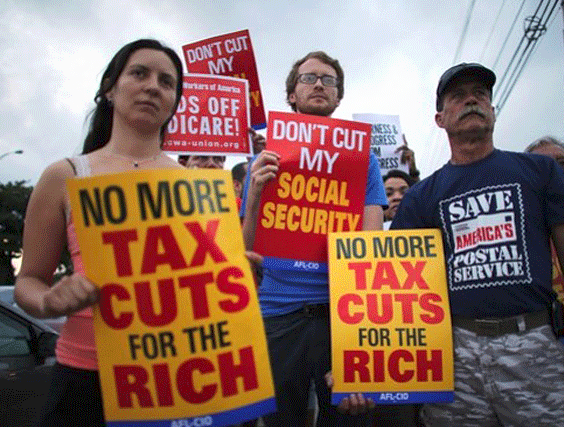 Nov. 16, 2017 |

TAXES

| …The latest addition to the tax bill would repeal the $700 tax imposed on people who do not get health insurance through their employers, federal programs or the Affordable Care Act's exchanges. Repeal of the "individual mandate" would raise some $338 billion over a decade, to help offset the $1.5 trillion in red ink the Republicans' tax cut for the rich would produce, not counting interest on the deb...The combination brought the protesters against the tax cut to Capitol Hill, on the eve of the key House vote on the GOP scheme on November 16. And unions, including the Steelworkers, the Teamsters, the Communications Workers and the AFL-CIO, urged members to redouble their efforts by phone and e-mail against the legislation… People's World