Local and National Union News

O'Brien, Other Labor Leaders, Speak to AI Threats at Harvard Workers Panel

Dec. 1, 2023 | General President Sean M. O'Brien joined other labor representatives for a deep discussion into artificial intelligence, automation, and the current state of democracy during a workers panel at the Harvard Kennedy School of Business in Cambridge, Mass. "The Teamsters and all of labor face a seismic shift with the expansion of AI and the rise of autonomous vehicles. For the Teamsters especially, the issue is not about rejecting technology. Change of this nature and on this scale must come down to the future and preservation of jobs in this country," O'Brien said. Learn more here.

A bidder's plan to put Yellow back on the road
Nov. 28, 2023 | When Yellow abruptly shuttered its operations in the summer and filed for bankruptcy protection, few thought that a buyer would emerge and try to revive the long-troubled trucking giant. Now a prominent trucking executive has assembled a last-minute plan to acquire Yellow out of bankruptcy — a proposal that seeks not only to rehire many of the company's employees but also to work with their union, the International Brotherhood of Teamsters, to create a healthy business. The plan rests on getting the Treasury Department to allow Yellow to postpone repayment of a $700 million rescue loan that it made to the company in 2020. Learn more at The New York Times PHOTO/GETTY IMAGES

Red Cup Rebellion: Support Starbucks workers on strike
Nov. 15, 2023 | Our union is strongly encouraging Joint Councils and locals nationwide to stand in solidarity with Starbucks Workers United during unfair labor practice strikes scheduled for Thursday, Nov. 16. "The Teamsters Union is proud to encourage all of our affiliates to stand with Starbucks workers," said Teamsters General President Sean M. O'Brien. "Starbucks' Board and executives can only ignore the collective voices of thousands of Starbucks workers for so long. This is what happens when greedy CEOs deny workers a contract and union bust. You get a Red Cup Rebellion." Learn more about Thursday's Red Cup Rebellion at sbworkersunited.org.

Teamsters introduce two new voluntary benefits
Nov. 14, 2023 | Two important supplemental insurance products providing additional benefits are now available to members and their families: Allstate Accident Protection and Allstate Whole Life with Long Term Care. Resource videos are available here to provide you with the information you need to determine which offerings are best for you and your family.

Older news items are posted at 992 News.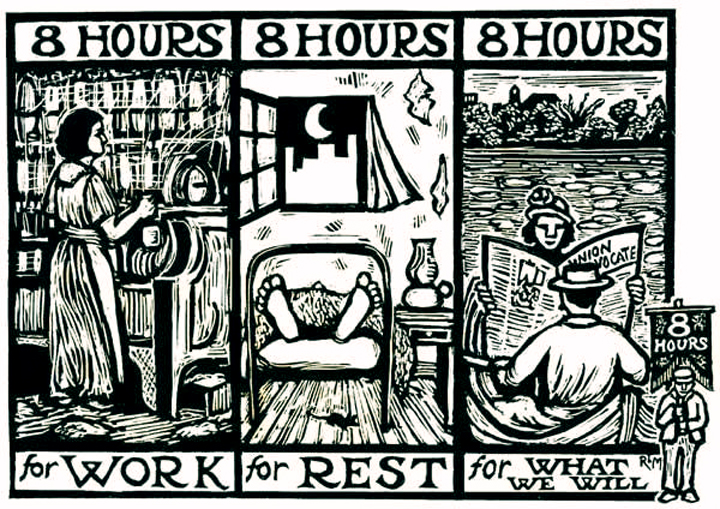 Dec. 1, 2023 |

LABOR UNION HISTORY

| Bargaining for the common good sprang up in the vernacular of labor organizing in the wake of the Great Recession. Common good bargaining is a practice by which a bargaining unit uses its negotiating power to make demands that benefit parties not formally at the negotiating table, often the community that the bargaining unit serves. … For an example of how the efforts of organized workers to improve their own working conditions can produce widespread benefit, one need look no further than the history of the eight-hour workday in America. In the wake of the American revolution and again in 1835, Philadelphia carpenters went on strike for a shorter, ten hour work day. Unions began demanding an eight-hour workday… On Labor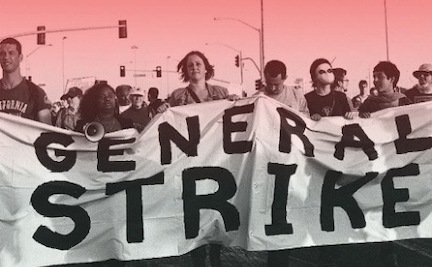 Nov. 28, 2023 |

COLLECTIVE ACTION

| [… The UAW] announced plans to ramp up its organizing efforts in the auto industry and bring workers at nonunion companies, like Tesla and Toyota, into the fold. The move serves as both an invitation to nonunion auto workers in need of representation and a warning to the CEOs profiting off their labor: Expect us. The UAW won't be fighting its next battle alone, either. One of the most interesting aspects of the new UAW tentative agreements at Ford, GM, and Stellantis is that they are all timed to expire on April 30, 2028. Fain has called on other unions to time their contracts to expire during the same period and "flex [their] collective muscles." No, you're not imagining things — the head of a major US labor union is calling on the rest of the movement to come together and start planning a general strike… If even four or five of the unions representing the workers mentioned above banded together in a nationwide general strike, the entire country would grind to a halt. Yahoo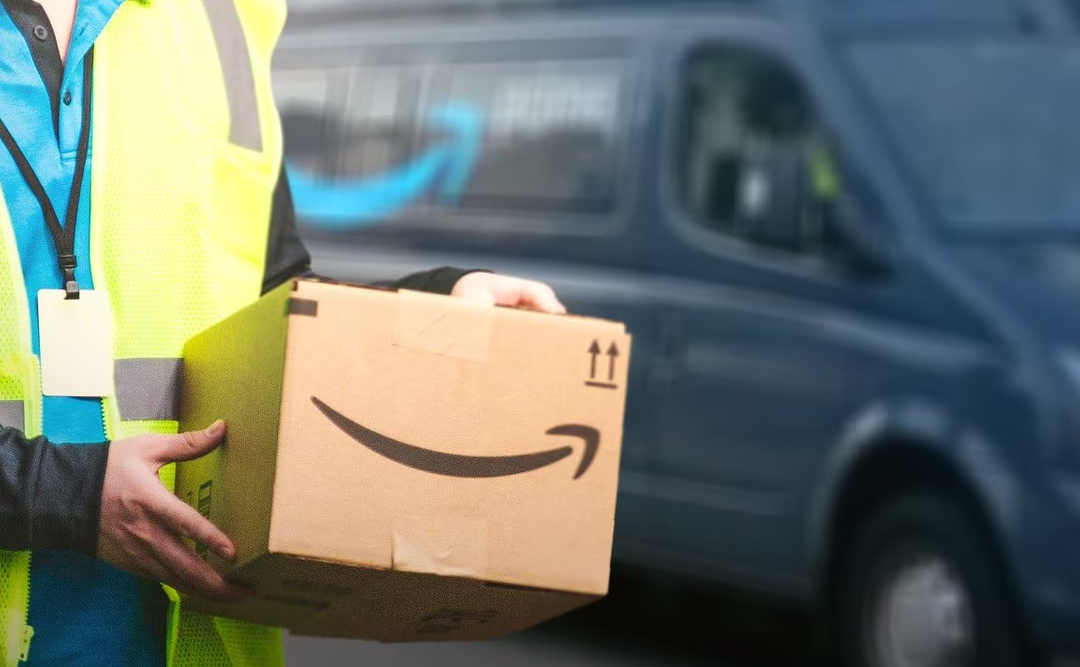 Nov. 28, 2023 |

WORKERS' RIGHTS

| Amazon has grabbed the crown of biggest delivery business in the U.S., surpassing both UPS and FedEx in parcel volumes. The Seattle e-commerce giant delivered more packages to U.S. homes in 2022 than UPS, after eclipsing FedEx in 2020, and it is on track to widen the gap this year, according to internal Amazon data and people familiar with the matter. The U.S. Postal Service is still the biggest parcel service by volume; it handles hundreds of millions of packages for all three companies. A decade ago, Amazon was a major customer for UPS and FedEx, and some executives from the incumbents and analysts mocked the notion that it could someday supplant them. The Wall Street Journal