Local and National Union News

Teamsters applaud call to pass the PRO Act, antitrust laws during Biden SOTU
Feb. 8, 2023 | In a press release today, our union applauded the call on Congress to pass the PRO Act during President Biden's State of the Union address. New labor legislation that puts the needs of working people ahead of corporations was mentioned throughout the speech, including bipartisan antitrust legislation to rein in the power of Big Tech bullies like Amazon. But such laws must be passed and enacted to actually turn the tide in the battle against corporate greed. Read it here.

Teamsters oppose House bill that would threaten worker, motorist safety
Feb. 1, 2023 | Teamsters General President Sean M. O'Brien sent letters to members of the House Transportation and Infrastructure Committee urging them to oppose H.R. 471, the Safer Highways and Increased Performance for Interstate Trucking (SHIP IT) Act. The legislation, introduced by Representatives Jim Costa (CA-21) and Dusty Johnson (SD-AL), would jeopardize the safety of workers, motorists, and any American that uses an interstate highway – all while doing nothing to address the root causes of our nation's supply chain woes." Read more at Teamsters.

Amid gains, railroaders seeking quality-of-life improvements
Jan. 30, 2023 | Even though track maintenance workers in the Teamsters Brotherhood of Maintenance of Way Employees Division union aren't on call the way train crews are, they are increasingly being sent on the road for days at a time to tackle construction projects and repairs, prompting many to reconsider whether the job is worth the sacrifice, BMWED union spokesman Clark Ballew said. "To date, we haven't seen genuine concern from management about these quality-of-life decisions that our members increasingly wrestle with." Associated Press

Energizer plans to outsource Teamster jobs
Jan. 20, 2023 | The International Brotherhood of Teamsters is fighting plans by billion-dollar company Energizer to outsource more than 600 good-paying jobs, after the company announced intentions to close its battery plants in Fennimore and Portage, Wisconsin. Last year, Energizer gave $93 million to shareholders through quarterly dividends and posted a gross profit of $1.1 billion. "If Energizer thinks it's going to outsource American jobs and destroy Wisconsin communities, we've got news for them — the Teamsters are coming, and we will stop at nothing to protect American workers," said General President Sean M. O'Brien. Learn more here.

Older news items are posted at 992 News.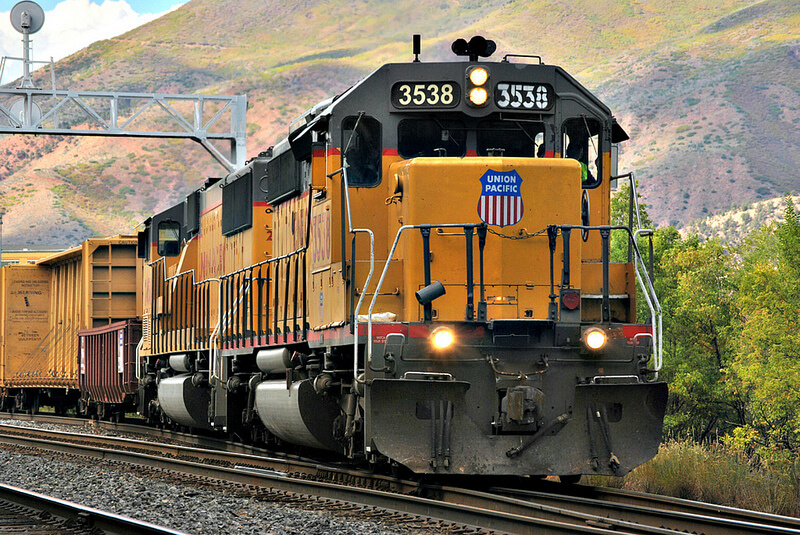 Feb. 8, 2023 |

NEGOTIATIONS

| Several thousand workers at CSX will soon get one of the things that pushed the U.S. railroad industry to the brink of a strike last fall: paid sick time.CSX announced a deal Tuesday with two of its 12 unions, becoming the first major railroad to offer that benefit that most U.S. workers take for granted. About 4,000 track-maintenance workers in the Brotherhood of Maintenance of Way Employees Division union
[
Teamsters
]
and another 1,000 mechanical workers in the Brotherhood of Railway Carmen union will get four days of paid sick leave as part of the agreements. The workers will also be able to convert three of their personal leave days into sick-leave days… Associated Press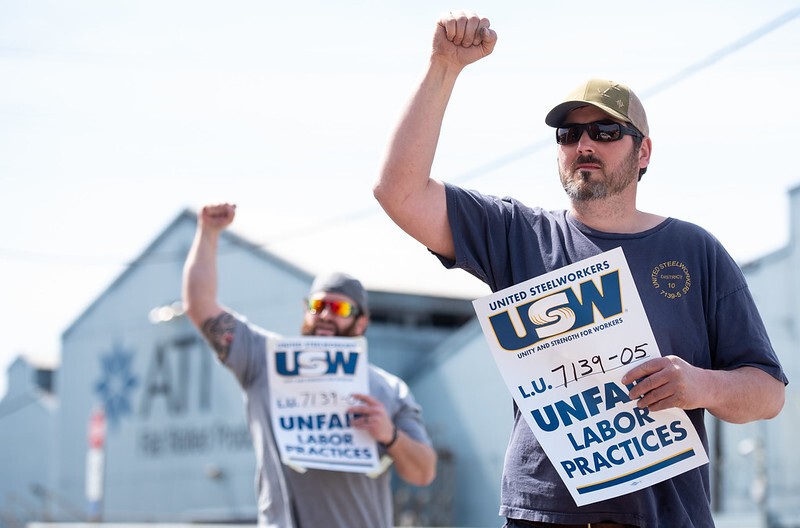 Feb. 3, 2023 |

SUPREME COURT

| Joe Oliveira and his co-workers relied greatly on donations of food and gift cards after going on an unfair labor practice strike against multibillion-dollar specialty steelmaker ATI in 2021. They cut household expenses to the bone, burned through their savings despite the public's generous support of their cause, and held fundraisers to help one another cover mortgages and car payments during 3½ months on the picket line. As much as the strike tested workers, however, it pressured ATI even more and ultimately enabled Oliveira and more than 1,300 other members of the United Steelworkers (USW) to secure long-overdue raises and stave off the company's attempt to gut benefits. Corporations so fear this kind of worker power that they're asking the U.S. Supreme Court to rig the scales and help them kill future strikes before they even begin. Daily Kos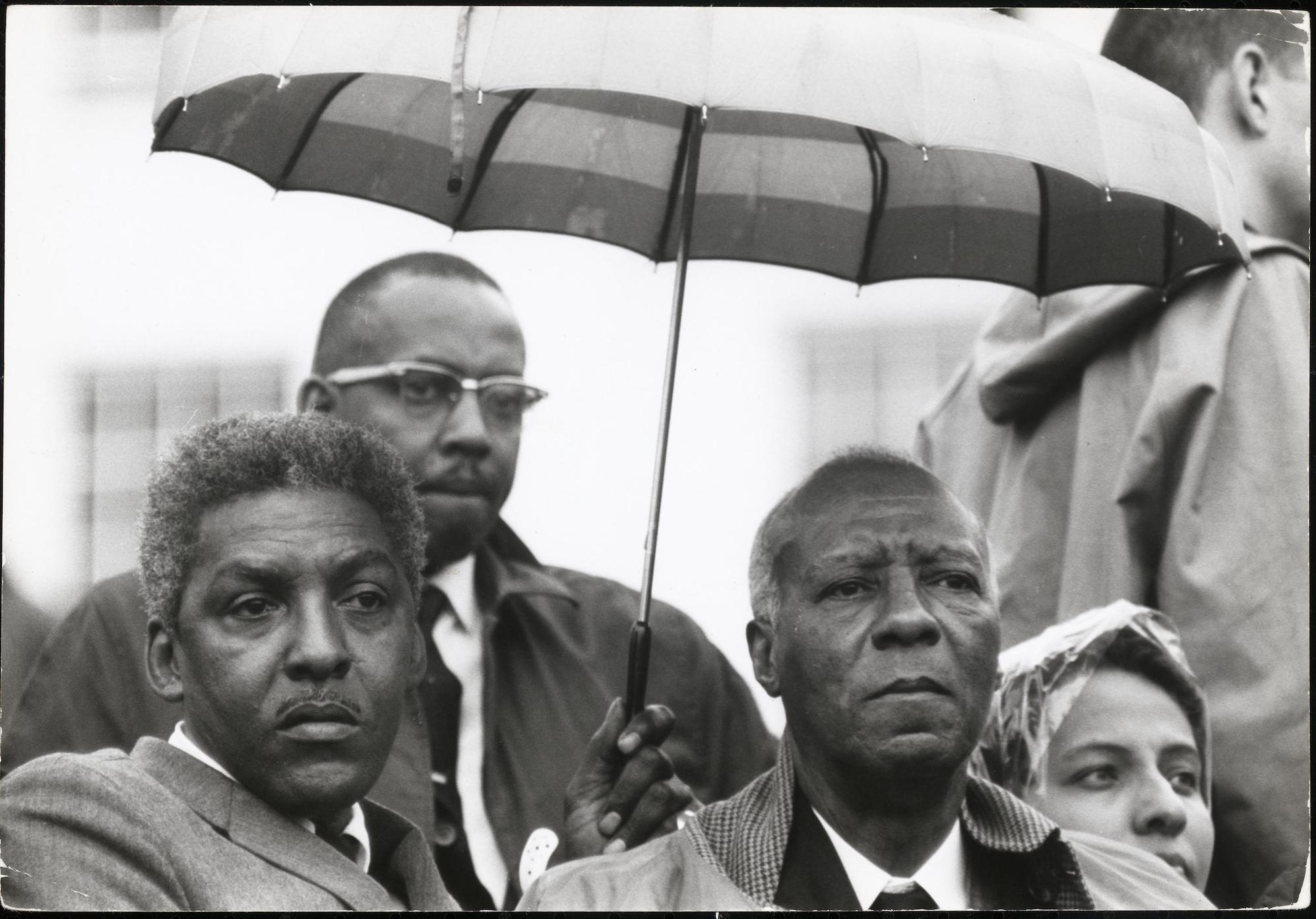 Feb. 1, 2023|

BLACK HISTORY MONTH

| (Click image to enlarge) The organizer of the March on Washington, where Martin Luther King Jr delivered his "I Have a Dream" speech was also the leader of the first successful black labor union. For A. Philip Randolph [pictured third from left], labor and civil rights were one and the same. The influential twentieth-century labor and civil rights leader would no doubt have mixed feelings about the state of labor in the United States today. On the one hand, union density has declined precipitously over the last half-century, from roughly one-third to one-tenth of all workers. On the other hand, there's been an upsurge in union organizing in recent years, particularly among black and brown workers. As the leader of the first successful black labor union, the Brotherhood of Sleeping Car Porters, Randolph was committed to organizing black workers, particularly at a time when many unions excluded African Americans. Jacobin
PHOTO/NATIONAL MUSEUM OF AFRICAN AMERICAN HISTORY AND CULTURE