Local and National Union News

Teamster statement on Alabama Amazon election results
Apr. 9, 2021 | "The Teamsters commend the efforts of Amazon workers in Bessemer who came together to fight for respect and to provide a better life for themselves and their families," said Randy Korgan, the International Brotherhood of Teamsters National Director for Amazon. "Despite going up against one of the world's richest men in a country with weak labor laws, the workers in Bessemer brought national attention to issues that many non-union workers face in this industry. This fight is not over, and the Teamsters will always support workers who want to build power by standing together and demanding dignity, a safe workplace, and a fair return on their work."

Build Back Better with unions – Pass the PRO Act!
Apr. 8, 2021 | Our outdated labor laws are no longer strong enough to protect us in the workplace. The #PROAct would change that. It's the most significant worker empowerment legislation since the Great Depression & the Senate is the final obstacle to getting it passed. Lawmakers gave us their word they would make the PRO Act a top priority. It's time for them to keep that promise. Stronger unions mean higher wages, safer working conditions and dignity for all people who work. The PRO Act is our first step to get there. Click here to call now.

Maryland to open COVID vaccine eligibility to all adults
Apr. 5, 2021 | People age 16 and older can get shots starting Tuesday at the state's mass vaccination sites. The state will require every vaccine provider in Maryland to offer shots to people 16 and up as of April 12. Learn more at The Baltimore Sun.

Attention members: General Membership Meetings to resume April 11
Apr. 5, 2021 | Teamsters Local 992 will resume its regular monthly membership meetings Sunday, April 11, 2021 at 10 am at the Holiday Inn Express & Suites in Hagerstown, Md. Members and retirees planning to attend are advised that masks/facial coverings will be required and social-distancing guidelines will be followed. Pursuant to state guidelines, a maximum of 30 attendees will be allowed in the hotel's conference room; seating will be offered on a first-come, first-serve basis. Please read this Teamsters Local 992 notice for additional information.

UPS Freight Update: Pension issues
Mar. 29, 2021 | Information has been received from UPS Freight concerning pension issues, reports Kris Taylor, UPS Freight Coordinator, Teamsters Package Division. Read the memo Taylor sent today to all Teamster local unions representing UPS Freight members.
| | | |
| --- | --- | --- |
| | | |
| | | |
| | | |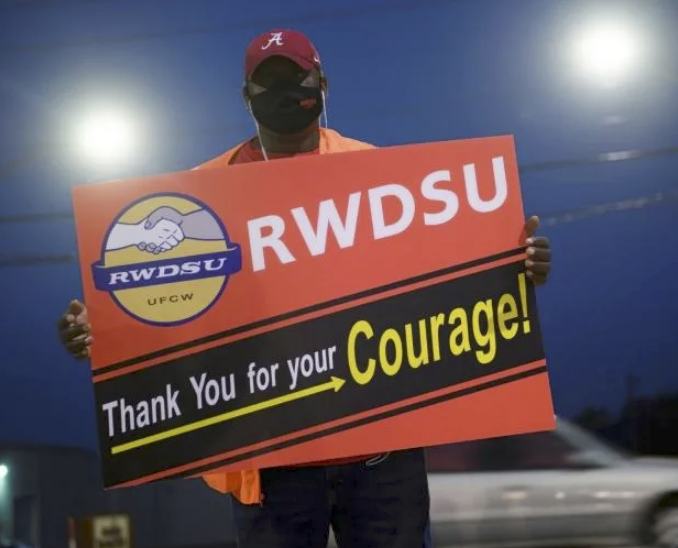 Apr. 9, 2021 |

WORKERS' RIGHTS

| Workers at the Amazon plant in Bessemer, Alabama have voted against unionizing, dealing a major defeat to labor organizers hoping for a galvanizing victory in the South. The final vote tally: 1,798 against unionizing versus 738 in favor of union. About 500 challenged ballots were not counted, according to the Retail, Wholesale and Department Store Union, with most challenges coming from Amazon. Those disputed ballots are not enough to change the results. The union says it will object to the results with the National Labor Relations Board and said Amazon intimidated and coerced workers into voting no. "Our system is broken and Amazon took full advantage of that"… WBHM
Apr. 8, 2021

|

OPINION - THE PRO ACT

| I grew up in a world that held the promise of a bright future for those who were willing to work hard. An America that said you can do better than your parents. A promise that meant job security with decent wages, health care, and benefits; a promise that meant training and education and a path to advancement for so many; a promise that made owning a home and raising a family possible; a promise that guaranteed a middle-class life and the ability to retire one day after a job well done. It was the promise that gave rise to the American dream and one that has shaped American values and vibrancy for generations. Where is that promise today? Sadly, it is now a broken promise. Consider how our landscape has changed over the past 40 years as corporate-friendly politicians have increasingly moved to undermine our working class, as we have continued to put corporate greed ahead of the people whose work makes corporate profits possible… Washington Informer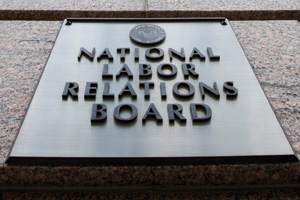 Apr. 7, 2021 |

NLRB

| On his first day in office, President Joe Biden fired Peter Robb, the Trump-appointed general counsel of the National Labor Relations Board (NLRB), the agency responsible for interpreting and enforcing federal labor law. A new report by the nonpartisan US Government Accountability Office (GAO) shows why Biden was right to fire Robb—and to do so quickly. The GAO found that Robb was dismantling the agency from the inside. He reduced staff size, destroyed employee morale, and failed to spend the money appropriated by Congress. This hollowing out of the NLRB is especially scandalous because the agency… The Nation
Apr. 5, 2021 |

OPINION

| On March 5, the Senate had another opportunity to lift millions out of poverty, this time by raising the minimum wage to $15. But 50 Republicans, seven Democrats, and an Independent voted against the bill sponsored by Sen. Bernie Sanders (I-VT). In doing so, they denied a raise to the 32 million workers — about 21% of the workforce — including 31% of Black workers, 26% percent of Hispanic workers, and 20% of white workers. That number includes the 1.1 million Americans who earn $7.25 or less, and the approximately 20.6 million who earn a "near-minimum" wage of up to $10.10, according to the Pew Research Center. Like $7.25 an hour, $10.10 is not a "living wage"… In These Times