Local and National Union News

TForce National Negotiating Committees, week of May 22, 2023. Far left at facing table is Recording Secretary Mark Garey, Teamsters Local 355.

Sign up for June 7th webinar for latest updates on national negotiations
June 2, 2023 | All UPS Teamsters are strongly encouraged to join an important webinar scheduled for Wednesday, June 7, 2023, at 8 pm ET. General President O'Brien, General Secretary-Treasurer Zukerman, and other members of the National Negotiating Committee will provide updates on the status of negotiations, the contract campaign, the current campaign timeline, a summary of the tentative agreements reached to date, and other important news. Registration is required! Click here to sign up.

O'Brien: SCOTUS attacks all U.S. workers
June 1, 2023 | "The political hacks at the Supreme Court have again voted in favor of corporations over working people," said General President Sean M. O'Brien in a statement on today's Supreme Court ruling in Glacier Northwest, Inc. v. International Brotherhood of Teamsters Local Union No. 174 which opens the door for corporations to sue their own workers. "These corruptible justices should be ashamed of themselves for throwing out a long-standing precedent and legislating from the bench. The ability to strike has been on the books for nearly 100 years, and it's no coincidence that this ruling is coming at a time when workers across the country are fed up and exercising their rights more and more." Full statement here. NBC News: Supreme Court rules company can pursue strike damage claim

Freightwaves: UPS, Teamsters take a break after SurePost agreement
May 31, 2023 | UPS Inc. and the Teamsters union will resume national bargaining June 5 as both sides spend the week negotiating the final two supplemental agreements covering workers in Louisville, Kentucky, and Northern California. The hiatus comes as both sides reached a tentative agreement to reduce the size of UPS SurePost packages eligible for handoff to the U.S. Postal Service, according to a report in Supply Chain Dive confirmed by a Teamsters spokesperson. In an email to FreightWaves, Kara Deniz said that "we've reached (a) tentative agreement … to reduce the overall size of packages eligible for SurePost delivery — so more existing volume is going back onto Teamster trucks rather than coming off." Read more.

ICYMI: TForce and ABF Freight negotiation updates
May 30, 2023 | The union's National Negotiating Committees met last week with TForce Freight in Chicago and ABF Freight in Kansas City. ABF Teamsters voted by a secret ballot to strike if needed. Read the ABF Update here, and TForce update here.

Union keeps eye on protecting jobs as UPS reviews tech
May 23, 2023 | The union's National Negotiating Committee and company heads convened multiple times on Monday, May 22, in Washington. UPS discussed technology and external relationships, particularly with the United States Postal Service. Teamsters General President Sean M. O'Brien reminded management that attempted implementation of any advanced technology that may harm workers or eliminates jobs will be combatted aggressively by the union. Continue reading the latest update here.

Membership meetings suspended until September
May 22, 2023 | Members in attendance at the May general membership meeting voted to suspend meetings in June, July, and August. Our next meeting will be conducted Sunday, September 10, 2023. Enjoy your summer!

---

Important notice to members regarding Health/Pension plans
Mar. 29, 2023 | A new website for participants of the Teamsters Local 992 Health and Pension Plans is now available at www.HagerstownTeamstersBenefits.org. You now have 24/7 access to commonly-requested forms, useful links, and frequently asked questions pertaining to your benefit information. If you wish to talk with a member of the Plan Administration Team, click here.

Older news items are posted at 992 News.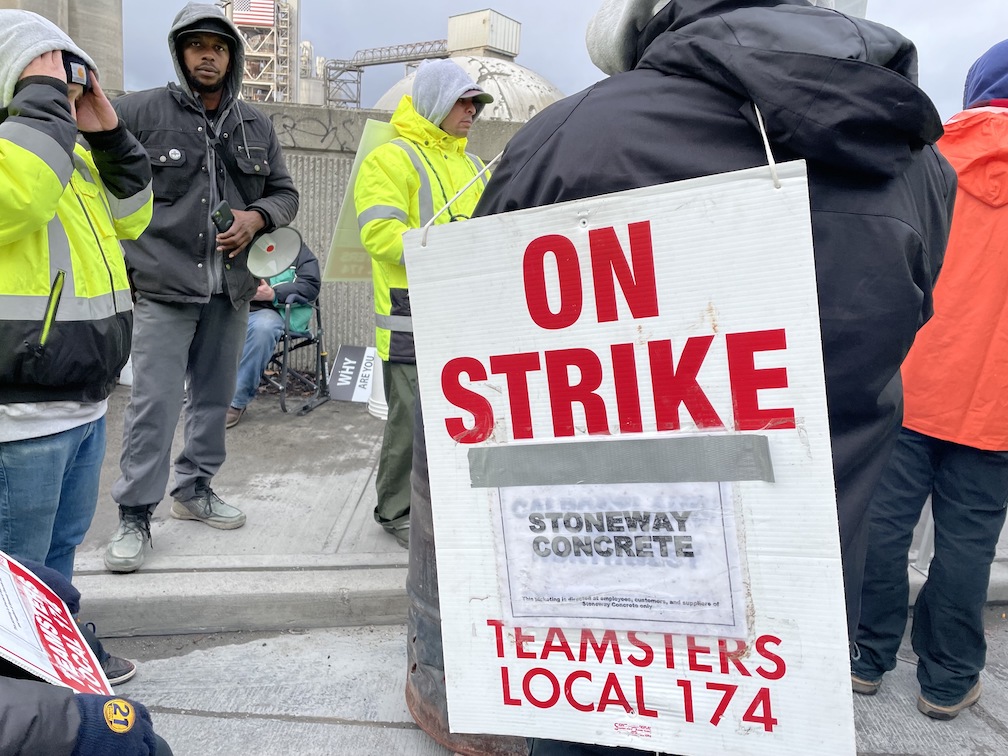 June 2, 2023 |

LEGAL

| The following is a press release jointly issued today by Teamsters Local 174, MLK Labor and the Washington State Labor Council, AFL-CIO: "[…] At the end of the day, nothing in this decision will stop workers from exercising their federally protected rights to strike when necessary to achieve better wages, benefits, and working conditions. In this particular case, Glacier has found a way to prolong its meritless lawsuit by artfully pleading allegations the Court today found sufficient to get past a motion to dismiss." … Driver Mark Hislop was among those whose 2017 strike triggered the initial lawsuit that led to this decision. Hislop had this to say about the ruling: "Six years ago, this company forced us out on strike by refusing to bargain in good faith, and they've been coming after us in court ever since. As far as I'm concerned, today's decision changes nothing for us Teamsters, and it will not stop us from fighting as hard as we can for strong contracts." The Stand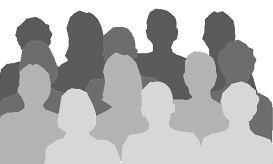 May 31, 2023 |

ESSAY

| State legislators in Minnesota [recently] passed a package of pro-labor measures that instantly makes the state the envy of workers everywhere. The new laws include paid sick days for everyone, banning noncompete agreements, a crackdown on wage theft, and a wage board to set pay in the nursing home industry. All a big deal. But let's talk briefly about one in particular: A ban on captive audience meetings. As you know if you have ever hung around union people who are in the process of getting extremely mad, "captive audience meetings" are when the boss calls a mandatory meeting for employees, and then proceeds to lie to them about how bad unions are. … If you think about it, it's pretty wild that these meetings are legal in the first place. What does your employer pay you for? They pay you for your work. They pay you to perform a set of tasks collectively known as "your job." That's it. It is highly unlikely that a legitimate part of your job is "being harangued about your boss's extreme right-wing beliefs." That's what anti-union propaganda is, when you get right down to it. How Things Work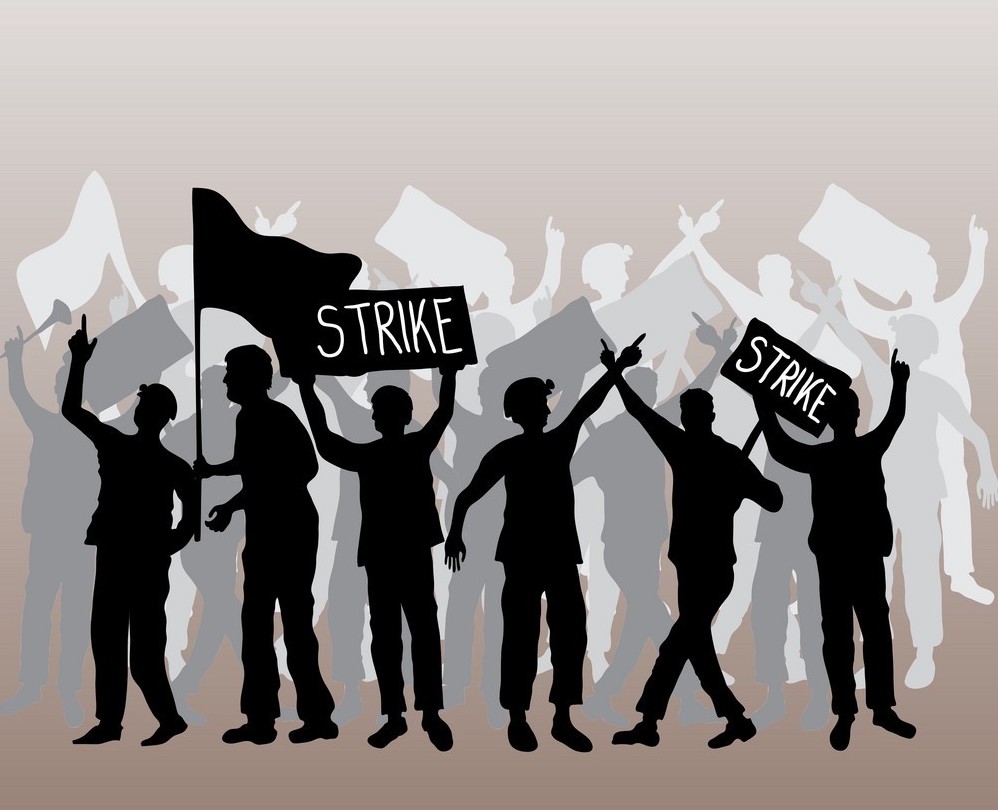 May 30, 2023
|

COMMENTARY

|
[…]

You may not think a Hollywood writer and a UPS driver or package handler have much in common, but the struggles they are currently facing highlight how the fight for labor rights is one that we must all engage in – regardless of what we do. … These workers aren't just fighting for better pay and benefits for themselves. They are also fighting to protect the future of their professions so that newer and younger workers get the same opportunities they got. Throughout the revived labor movement, there is tremendous solidarity within and across unions. A recognition that their lots are tied together. In short, workers are united in ways unseen for decades. Unfortunately, Washington is letting workers down when they need support the most.
Fortune