Local and National Union News

Retro pay checks coming this month
Oct. 2, 2023 | New pay increases secured in the UPS Teamsters historic contract went into effect August 27 and are retroactive to August 1, 2023. That means all UPS Teamsters have retro payment checks covering August 1-August 26 which are being processed now by UPS. These checks will be issued by mid-October. Retroactive contributions to health care and pension funds have been made throughout the month of September.

Teamsters fight for union jobs, safe roads in California
Sept. 15, 2023 | Teamster drivers are on the frontlines in the battle against driverless semi-trucks hitting California's road without a human operator. AVs pose a serious threat to Californians' lives and livelihoods. On Monday, Sept. 19, a Teamster convoy will travel from Los Angeles to Sacramento, the state's capital, to demand that Gov. Newsom sign AB 316 to protect good union jobs and keep our streets safe. Learn more here.

---

Attention YRC members: Yellow Corporation Proofs of Claim
Sept. 20, 2023 | If you were formerly employed by Yellow Corporation or one of its related entities, any claim for amounts that may be due to you from the company must be made by November 13, 2023. The IBT plans to file a comprehensive, "omnibus" proof of claim on behalf of the bargaining unit members so that all affected members will be included in the claims process. If you want your information to be included in the omnibus claim, you must go to this link and fill out the form. You may also file your own proof of claim using the Claim Form provided by Yellow or electronically through this portal established for the bankruptcy case.

Older news items are posted at 992 News.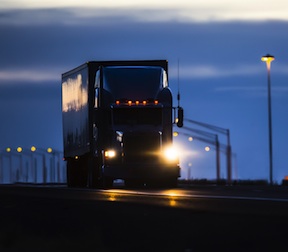 Oct. 4, 2023 |

OPINION

| "New products come to the market regularly, and consumers have come to expect significant testing and safeguards, especially for products that can affect public safety, such as new life-saving drugs or advancements in airplane technology. Before these are made available, they must be proven safe. And for good reason — a new product can have catastrophic effects regardless of the intentions. This is why law enforcement nationwide is concerned with legislation under consideration in Congress that would allow bigger trucks on our roads…One proposal would create a 10-year "pilot project" allowing 91,000-pound trucks — five and a half tons heavier than today's limits. The goal: to see how many of these trucks are involved in crashes and to report the number of injuries and deaths. The usual years of data analysis and testing? Not for these 91,000-pound behemoths. The goal is to skip the typical due diligence and put them on roads immediately across America. Motorists become the guinea pigs in this experiment, with lives on the line…" DC Journal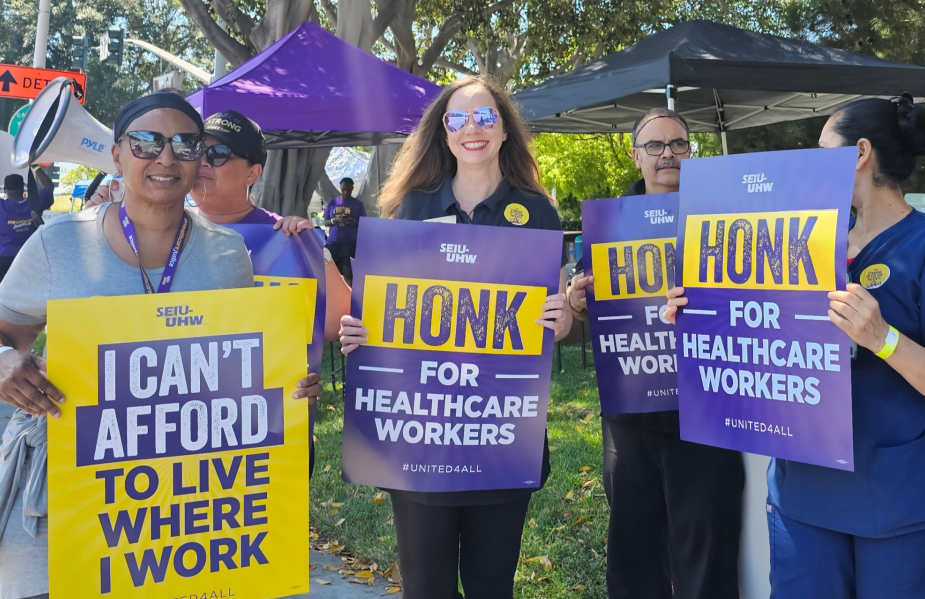 Oct. 2, 2023 |

WORKERS' POWER

| Linda Bridges, president of Office and Professional Employees Local 2, has some of her Kaiser Permanente clinic union members "sleeping in their cars." That's because even with their jobs at Kaiser clinics in the D.C. suburb of Kensington, Md., plus second jobs after that, they can't afford rent. "They drive to work. Then they drive to their second jobs. Then they sleep in their cars" and report to their Kaiser posts again, Bridges explains. As a result of such skimpy pay from the highly profitable hospital-and-clinic chain, most of whose facilities are in high-cost areas—D.C., all of California, Denver, Portland, Ore., Boston, Washington state, even Honolulu—workers in 12 Kaiser locals authorized a strike from Oct. 4-6. Peoples World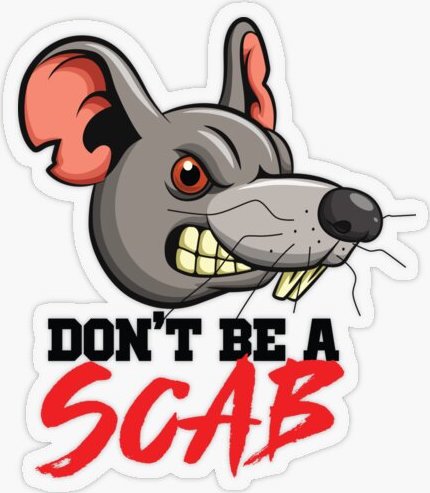 Sept. 27, 2023 |

STRIKE BREAKERS

| Auto workers at the Big 3 expanded their strike last Friday to a key vulnerability: parts distribution centers that supply dealerships with everything from water pumps to brake drums and spark plugs to replacement bumpers. On Tuesday morning, General Motors began bringing in temps hired for $14 an hour to attempt to keep some of the parts and accessories flowing. Parts distribution centers ship after-sales spare parts and accessories to car dealerships on a just-in-time basis. "If there is anything that could possibly break down that you need to get replaced, it probably came from a Customer Care and Aftersales (CCA) facility," said strike captain Devon McKenzie on the picket line outside a GM parts facility in Burton, Michigan. Truthout