Local and National Union News

Hoffa: 'Candidates must take our voices seriously'
Oct. 11, 2019 | The Teamsters Vote 2020 survey conducted recently by the International revealed retirement security, collective bargaining rights, and fair trade as the most important concerns of members going into the 2020 election. The survey is just the start of Teamster efforts to make sure members are heard and respected in this election and beyond. "Candidates must take our voices seriously," said General President Hoffa today in an email to members. "We're demanding that all of the candidates listen to our members and support our priorities. We have the power to drive the conversation and ensure that issues that affect Teamsters and working people remain at the heart of the 2020 election." Watch President Hoffa here to find out how the union is holding candidates accountable on members' issues. Visit this website to learn more about the Teamsters Vote 2020 Program.

The power of the Public Sector
Oct. 1, 2019 | Listen to the latest episode of the Teamster Nation Podcast and learn how Local 1932 in San Bernardino, California stood up for its 11,000 public sector members and in the process got them better health care and pay that will improve the lives of their families for years to come.

Local 355 strike at DHL strike resolved
Sept. 23, 2019 | A week-long strike by three DHL clerical workers represented by Local 355 has been resolved. The employees unanimously approved on Friday an improved offer of settlement from the company that addressed the employees' concerns about health care. All employees have returned to work. The clerks will be covered by the National Master DHL Agreement. In addition, under the Local Union rider, they will receive wage increases, improved vacation leave, additional sick and personal days, and participation in the Teamsters 355 Health Plan in 2020. Local 355 Principal Officer Denis Taylor stated, "I'm proud of these members for taking a stand and staying strong. I'm also thankful to the other members of Local 355, Local 107 and Local 500 that honored the strikers' picket line."
| | | |
| --- | --- | --- |
| | | |
| | | |
| | | |
Oct. 21, 2019
|

ECONOMY

| At first glance, it may seem like a paradox: Even as the economy rides a 10-year winning streak, tens of thousands of workers across the country, from General Motors employees to teachers in Chicago, are striking to win better wages and benefits. But, according to those on strike, the strong growth is precisely the point. Autoworkers, teachers and other workers accepted austerity when the economy was in a free fall, expecting to share in the gains once the recovery took hold. In recent years, however, many of those workers have come to believe that they fell for a sucker's bet, as they watched their employers grow flush while their own incomes barely budged … New York Times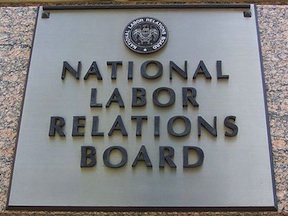 Oct. 21, 2019 |

NRLB

| President Donald Trump's National Labor Relations Board has catered to the requests of a prominent business lobbying group and "systematically" eroded workers' rights, according to a report from the Economic Policy Institute released Wednesday. The report says that the labor board, which is supposed to protect the interests of workers, has "elevated corporate interests above those of working men and women and have routinely betrayed the statute they are responsible for administering and enforcing." Trump has depicted himself as a champion of blue-collar workers. He regularly touts the monthly jobs report and the unemployment rate, which is currently at a half-century low. He promoted his 2017 bill to overhaul the tax code as a victory for workers, though an April report from the Center for Public Integrity noted corporations benefitted far more than workers did. But the president has pushed policies that critics say contradict his claims of supporting worker right, including rebukes for efforts to cut the power of unions… Newsweek
Oct. 16, 2019 |

STRIKES

| The United Auto Workers has reached a proposed tentative agreement with General Motors Co. that represents "major gains," the UAW said in a news release Wednesday morning. About 200 local union leaders representing GM employees are expected to convene Thursday in Detroit for a national council meeting to vote on whether to send the tentative agreement to the UAW membership and when to end the strike. The agreement is expected to include at least $9 billion in new investment, ratification bonuses of more than $8,000 each, uncapped profit-sharing payouts and base-wage increases or lump-sum bonuses of more than 2% in each year of the proposed contract. The agreement also is expected to confirm the wind-down of three plants identified last November for closure, the people said. Those plants include Lordstown Assembly in northeast Ohio, Baltimore Operations in Maryland… Detroit News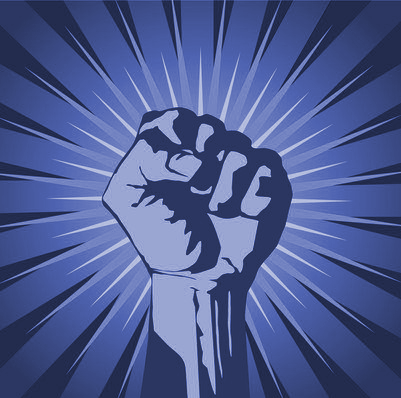 Oct. 16, 2019 |

VOTE2020

| When Bernie Sanders ran for president in 2016, his campaign was strikingly pro-labor. He proposed a $15-an-hour minimum wage, which was much further than most mainstream Democrats, including Hillary Clinton, were willing to go. He denounced a trans-Pacific trade deal that was anathema to many unions. He endorsed an organizing method, known as card check, that would allow workers to unionize without holding a secret-ballot election. Yet by the standards of the race for the 2020 Democratic nomination, the Bernie Sanders of four years ago was something of a piker. At least half the candidates who will appear in next week's presidential debate — including Mr. Sanders — have labor platforms that are more ambitious than his 2016 version… New York Times