Local and National Union News

Hoffa on trade with China: "They're keeping us out"
May 16, 2019 | Hoffa discusses the impact of President Trump's tariffs, and what should be done to get tough with China on trade, during interviews with Ali Velsh of MSNBC and Judy Woodruff of PBS NewsHour… Teamsters

YRC Freight, Holland, and New Penn contract takes effect immediately
May 15, 2019 | The last supplement to the YRC Freight, Holland and New Penn National Master Freight Agreement has now been ratified by the affected membership, which means the new national collective bargaining agreement and all supplemental agreements are now fully ratified and will take effect immediately. The National Master portions of the agreement and all other supplements were previously approved by the membership on May 3. The only outstanding supplement following the May 3 vote, the Joint Council 40 Supplement, was approved this week. "The national contract will now take effect and I want to thank all our members for their support during this long process," said Ernie Soehl, Director of the Teamsters National Freight Division. "The wage increases are retroactive to April 1 and it is anticipated that any retro pay will be distributed within the next 30 days."

Update: Recent contracts ratified, including Franklin County
May 13, 2019 | Interest arbitration produced a contract with Franklin County that provides a 16% wage increase over a three-year term, meal reimbursement increases, protected health care and capped healthcare increases and a reduction to the spousal surcharge; and other various language improvements ... A three-year contract has been approved at Redland Brick ... Continue reading at 992 News

Important information for part-timers
May 10, 2019 | With the new contract now in effect, part-timers may find the information in this flier helpful. The new agreement contains significant increased start rates and wages for part-timers. Click here to learn more.

National Master UPS Agreement contract book is available
May 9, 2019 | The full contract of the newly ratified National Master UPS Agreement is now available to view online here.
| | | |
| --- | --- | --- |
| | | |
| | | |
| | | |
May 16, 2019 |

TRANSPORTATION NETWORKS

| The Teamsters know a little something about infrastructure. Approximately 600,000 of our members drive the nation's roadways as part of their job. And we have tens of thousands of members who work on railroads and aircrafts delivering passengers and goods to their final destinations. These same workers have witnessed firsthand the decline of the nation's transportation network. Crumbling roadways and bridges, cracked rails and overcrowded airports and public transit systems plague travelers and commuters from coast to coast, endangering the lives and livelihoods of millions of Americans. The U.S. economy suffers because of it… Teamster.org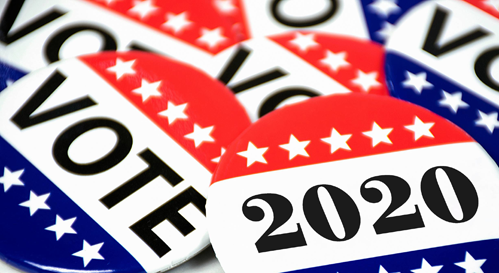 May 14, 2019 |

OPINION

| As the 2020 primary season heats up, presidential candidates in the massive Democratic field — from Bernie Sanders and Elizabeth Warren to Amy Klobuchar and Joe Biden — are vying for critical support from labor unions. Don't dismiss this as typical election posturing. Those of us who have watched the labor movement's ebbs and flows over the past few decades know things have changed. Democrats' actual support for labor unions has fluctuated wildly in recent decades. The failure to focus on economic insecurity and the industrial heartland in 2016 allowed anti-union Republicans to make gains among union voters…

USA Today
May 13, 2019 |

OPINION

| The blame game for the April 27 fatal collapse of a construction crane in Seattle's South Lake Union neighborhood began almost before the dust had settled at the accident site. Within hours, experts were already calling out human error as a likely culprit in the tragedy, which killed two ironworkers disassembling the crane and two people in cars on the street below. …blaming the workers for their own deaths — are common following workplace accidents. They also grossly oversimplify the complex causes of on-the-job injuries and fatalities and the factors that contribute to them, most of which are beyond the control of any worker. Individuals clearly bear some responsibility for workplace safety. But we know that the risk of injury or death on the job is largely determined by other factors, such as the availability of high-quality workplace training, workplace culture and other factors that are largely determined by the employer and organizational context of the work… Seattle Times